Patrishow Farm, a modern rustic retreat in the Brecon Beacons
I hadn't really planned to blog about my recent trip to the Brecon Beacons, but I was going through my images and thought I'd share some with you. My brother and I, along with both of our families (and two spaniels) just spent New Year at beautiful modern rustic Patrishow Farm near Abergavenny.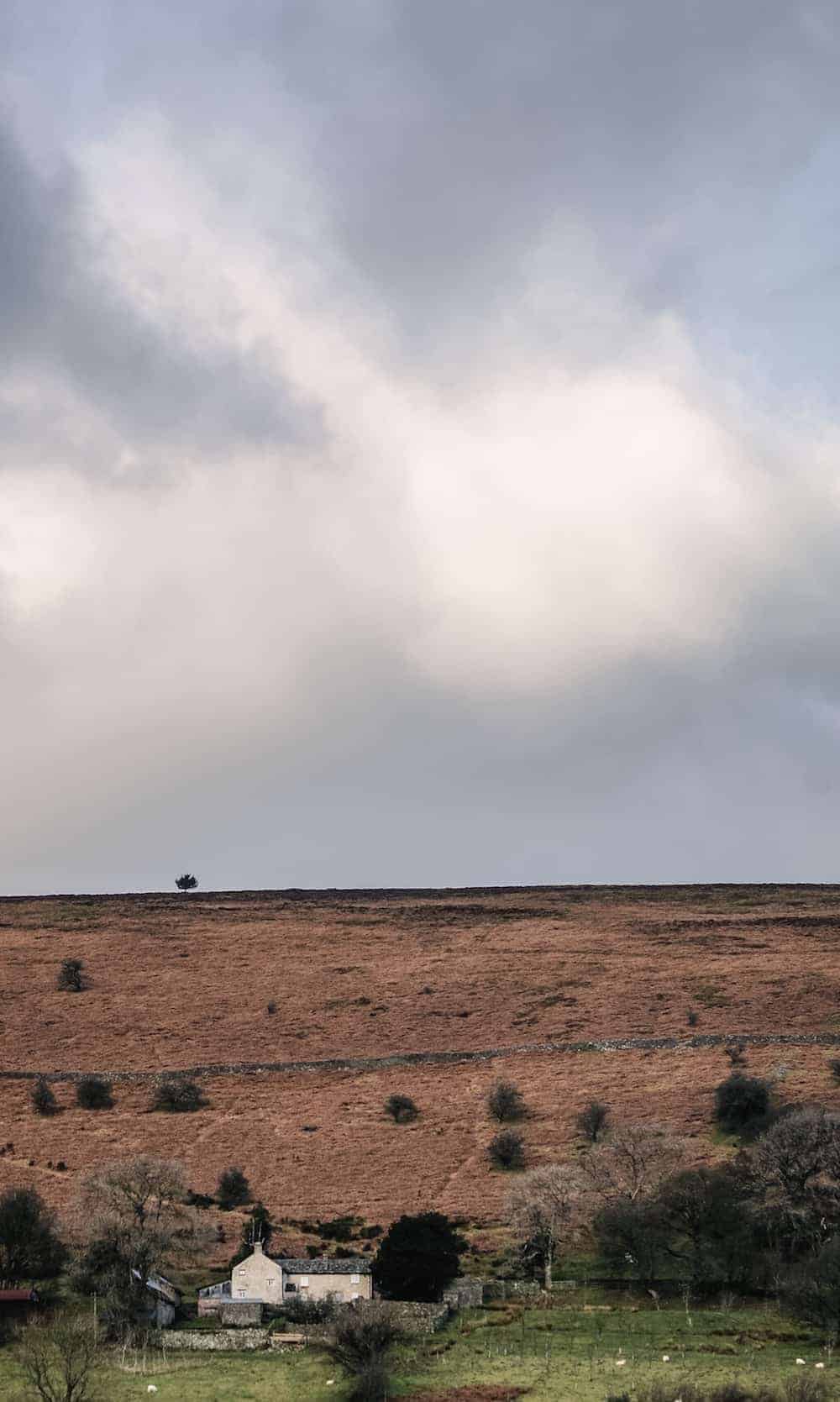 Patrishow Farm is in a region of Wales that I knew little about. I've spent many a happy week or two in Snowdonia and Pembrokeshire but never The Brecon Beacons National Park, which stretches from the Welsh border, at Hay on Wye across the beautiful Usk Valley, and includes the picturesque Black Mountains. We were to be staying right in the middle of the national park at Ty'r Ywen, near wonderfully named Forest Coal Pit.
We arrived at Patrishow Farm in the dark on New Year's Eve, having spent an unplanned couple of hours at a varied selection of Newbury opticians en route. My eldest son had left without packing any contact lenses, and just won't wear glasses. Don't ask. The dog was losing patience, as were the rest of us by the time we finally got going again
My brother's family were already there, had lit a fire in the wonderful inglenook fireplace, the dinner was on and champagne cooling. We saw in the new year in cosy Welsh style – gathered around the large farmhouse table to eat and then the crackling log fire in the massive old fireplace to kick back and have fun.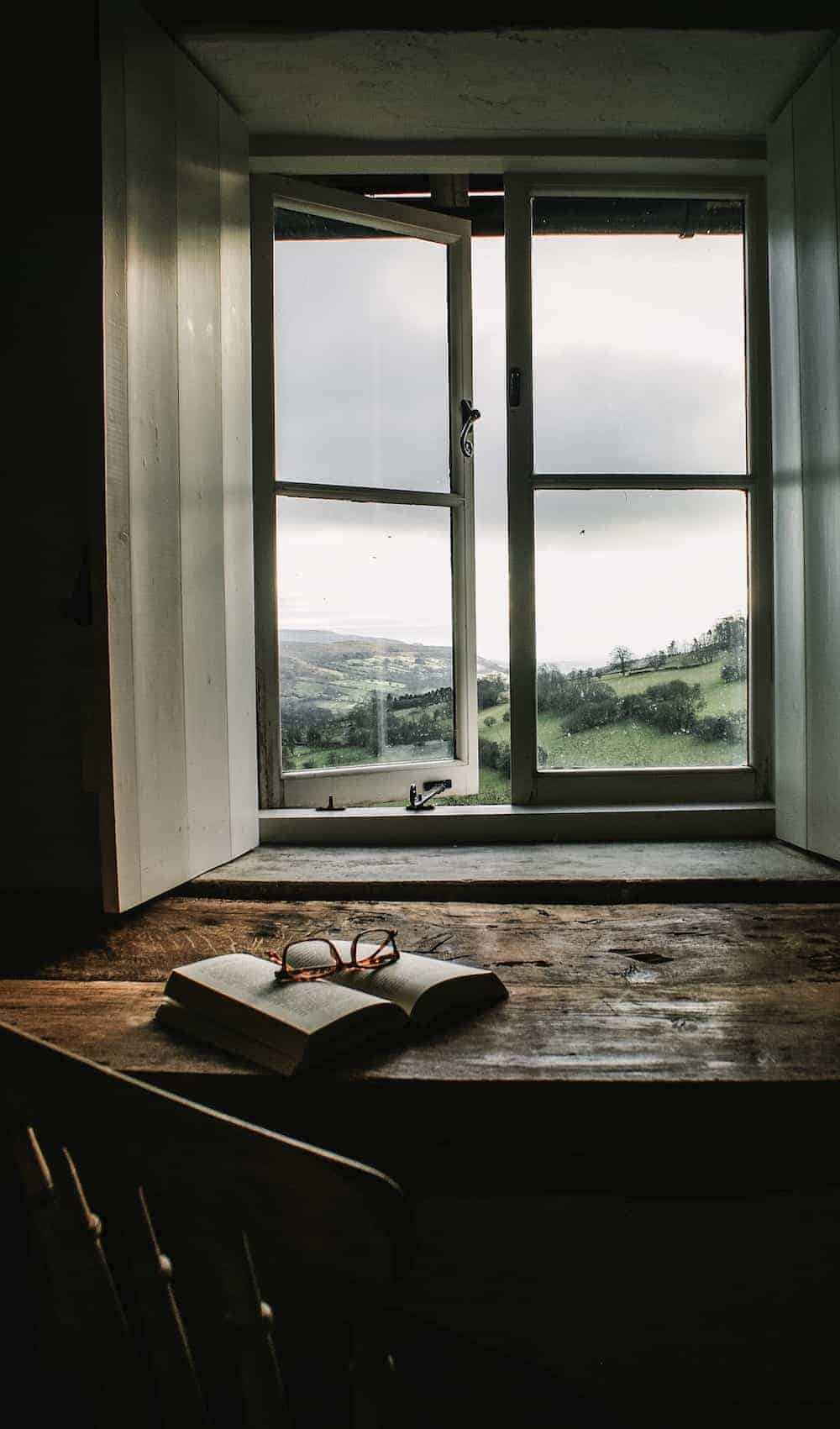 Next morning, it was all about the view. Each of the deep set old windows has wooden shutters, and when I opened the ones in our bedroom, all I could see was the sun rising over the distant mountains behind a wide, sweeping valley. Not a bad start to your first morning.
Dog walks and climbing hills
My sister-in-law and I took the dogs – Woody and Daisy – for a long walk up the path directly behind the house up to Crug Mawr. There were sheep. Lots of sheep. So we made sure that both dogs would be well behaved before we risked taking them off the lead. If dogs could feign a nonchalant whistle, I suspect that's what my dog, Woody, would have done. Having got the fright of his life when the first sheep eyeballed him, he pretended from then on that they simply didn't exist. You don't have to deal with something you refuse to see…
The dogs were in heaven, leaping joyfully through the bracken and heather. Spaniels are at their best when leaping through undergrowth, ears flying.
Talking of flying, how great is this photo of my brother's dog, Daisy, doing just that?
The views were stunning from the top of the hill all the more beautiful because of the wintry colours and windswept landscape.
Amazing that this walk literally starts at our back door. We walked variations of this path up into the hills behind and around the farm a few more times over the next few days, stumbling across this lovely frozen lake on one of them. My eldest might be almost 19 and driving himself around, but it really made me smile to watch him play with his reflection in the ice. Just as he would have done as a little boy.
My youngest is in the lead in this one, striding out across the ridge of the mountain with his cousin in tow.
I loved that the weather was so mercurial – the brightest of golden spotlights of sunshine one moment and then glowering black skies the next.
As well as walking, we did do a lot of sitting, eating and watching good films on DVD in the evening beside a roaring open fire. This is just the perfect welsh country holiday cottage. There's a utility room with sink that you can fit muddy dogs into if you need to hose them down (like we did – multiple times) – and they can dry off in here too as the stone floors are all heated.
Bedrooms are simple, with vintage maps on the old stone white-washed walls, welsh wool blankets on the beds and a contemporary master bathroom with monsoon shower and slate walls.
The huge open plan kitchen/dining room has spectacular sweeping views across the valley, with passing sheep almost pressing their noses to the glass.
One of my favourite spots was the snug with a comfy sofa, one wall filled with shelves of old books. And I just love this old dark wood panelling in the living room. The stone, spiral staircases are beautiful as are the original old wooden doors.
Llanthony Priory ruins
On our last day we did venture out to Llanthony Priory to see the ruins, have lunch in the cafe and take on the steep walk up into the mountains.
I was in heaven snapping around these atmospheric ruins, whilst the children all gave them a wide berth because they'd whipped themselves up with tales that they are haunted. On the upside, this did get them going at a sprightly pace on the walk!
By the time we returned from our climb, the evening was starting to draw in and the ruins definitely did feel a touch spooky. Love how the reduced light brings out the string of lights around the cafe door.
All too soon our stay at Patrishow Farm was over and we did what we always do. First off, I feverishly tried to capture one or two more images as we drove away like this one of the house from the other side of the valley:
And the lovely old Church of St Issui, which dates from 1060.
Sadly, we didn't get to visit this, which is a shame because it has a beautiful 15th century rood screen and loft, as well as medieval stone altars and wall paintings, pre-Norman font and shrine of St Issui. Next time, definitely!
Then we started talking about buying a place in the Brecon Beacons one day. How quick it is across the bridge to Bristol and Bath, where we have very good friends. How we could climb mountains every day, be creative, live a simpler life…
Then we got home and really appreciated how good it was to be back. That's what a good break does for you, isn't it?
You might also like:
How to make an apron dress with cross back
Find more inspiring ethical clothing makers in the Sustainable Fashion category of the From Britain with Love directory
Are you a maker or creative course provider? Like to list with us and benefit from joining our supportive community? We'd love to hear from you. Check out the packages we offer on our Join Us page.