How to make sloe gin
This month we headed to Bay Tree Cottage (listed in our directory here) in Northamptonshire where Jenny and Annie were on hand to teach us how to make sloe gin and turn the fruits of the hedgerow into tasty produce to fill your larder over the winter months.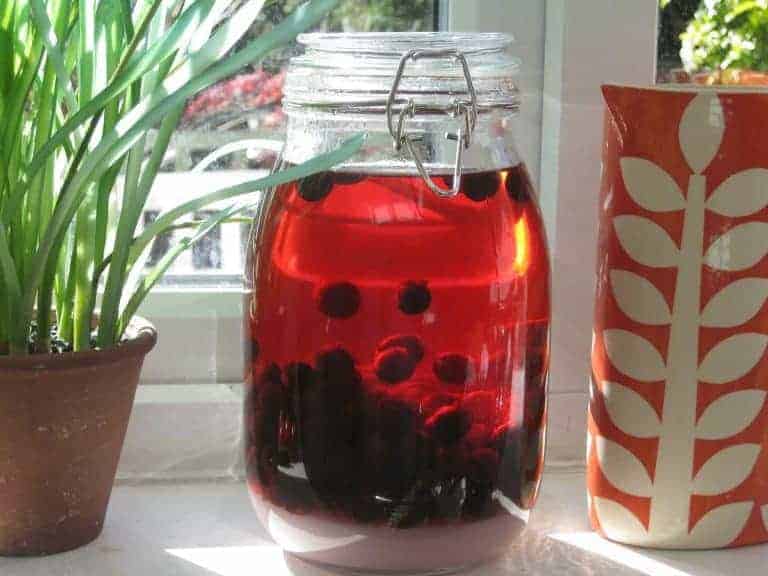 Bay Tree Cottage is a picturesque smallholding in the village of Farthingstone, surrounded by rolling Northamptonshire countryside. Here owner Jenny and her colleague Annie share their love of country living with others keen to learn traditional skills such as jam making, willow weaving, vegetable growing and countryside crafts.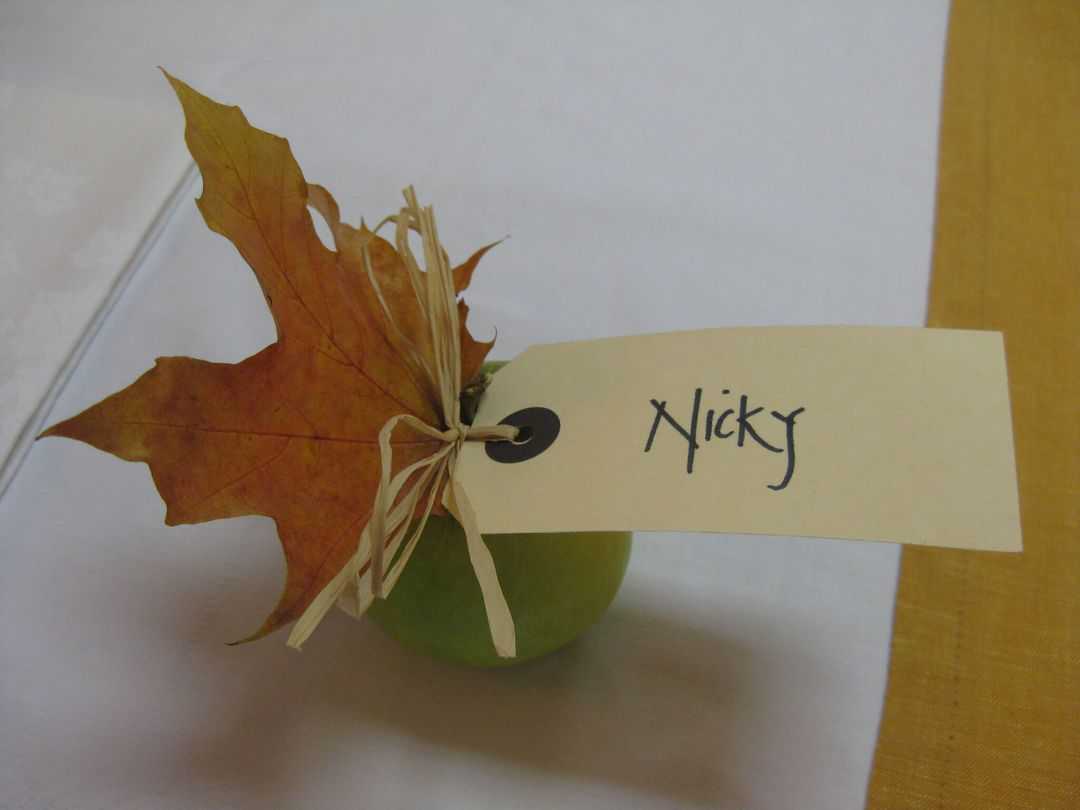 Our 'Hedgerow Harvest' workshop began in the quintessentially English village hall next door to the cottage, which had been strewn with cotton bunting, baskets of brightly coloured hedgerow fruits and flowers, and at its centre a long table decorated in autumnal shades and set for lunch – complete with a handmade place setting for each of the course participants. Clearly attention to detail is very important to these ladies… I'm feeling quite at home already!
After discarding my wellies by the door, I was handed a steaming mug of Hot Spiced Bramble Cordial and joined the group at the other end of the hall who were busy tasting various homemade jams and jellies with cheese and biscuits. I decided that my favourites were the Wild Plum, Crabapple & Chilli Jelly and Wild Apple & Lavender Jelly, before finishing off with a homemade Chocolate Truffle with a brandy infused blackberry at its centre – delicious!
Next we sat down for a short presentation about the different types of fruits that can be found in British hedgerows and when they are in season, as well as which ones are dangerous and should be avoided.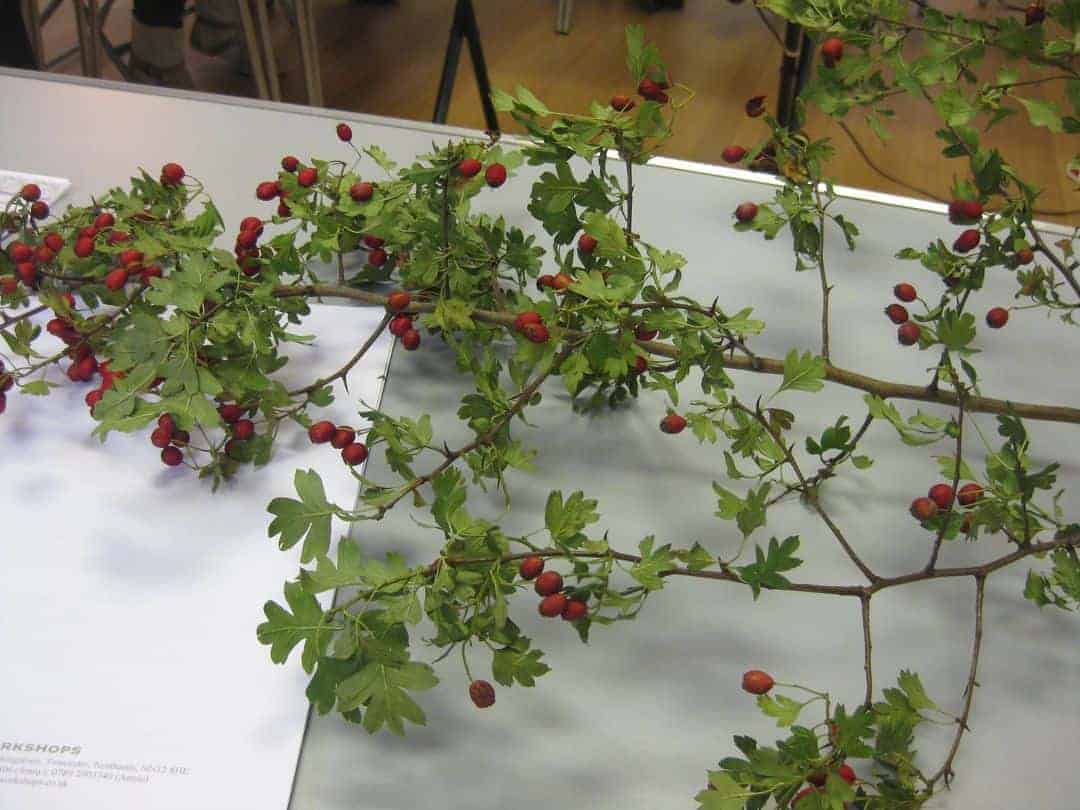 Then it was our turn to get stuck in, and we were each given freshly cut branches laden down with berries to pick, de-stalk and place in a bowl. The colours were amazing, from cloudy blue sloes to bright crimson hawthorns (above) and glossy black elderberries, and our bowls were soon overflowing with the fruits of Bay Tree Cottage's bountiful hedgerows.
Next Annie demonstrated how to make 'Hips & Haws' Jelly using freshly harvested rosehips and hawthorn berries. First showing us the equipment, including a jelly bag for straining the boiled fruit and a sugar thermomenter, then explaining how to do a 'set test' using a cold plate to assess whether the jelly has set, and finally explaining different methods of sterilising the jars before filling and sealing with a wax disc. We were also given a pack of recipe cards to take away with us so we could try this and other hedgerow recipes out at home.
While we were waiting for the berries to boil down, Annie showed us some quick and easy ways to use hedgerow fruits as decorations and centrepieces for the dining table. Subscribing to the 'more is more' philosophy, she scooped handfuls of brightly coloured berries into glass vases, and showed us how to wrap leaves (rubbed with vaseline to stop them drying out) around a pillar candle, tied with raffia and placed in a storm lantern for an easy autumnal table decoration.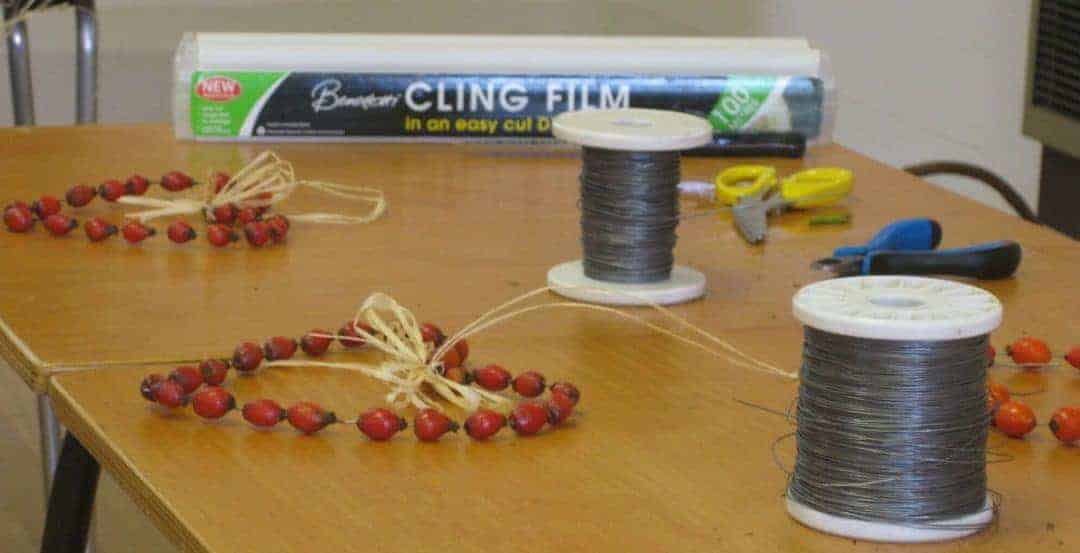 Then it was our turn, and we were shown how to thread fresh rosehips onto wire to make a pretty hanging heart decoration finished with a raffia bow. These make ideal Christmas tree decorations and you can experiment with the shape, for example making star shapes or even a set of napkin rings for your Christmas table; or try using festive cranberries instead of rosehips. Once threaded onto the wire they should be baked in the oven on a low temperature for about 4 hours to dry out (this is where an aga comes in very handy!).
Soon it was time for lunch and we took our seats at the beautifully decorated table while Jenny and Annie served up warm freshly baked bread and a trio of homemade soups consisting of Nettle Soup, Spiced Butternut Squash, and Butter Bean, Carrot & Rosemary – and insisted we try them all! To drink there was homemade Blackberry & Orange Cordial, and in between courses we were treated to an amuse bouche – two tiny shot glasses containing Elderberry Sorbet and Sloe Vodka & Blackberry Jelly.
Dessert was equally impressive, with a choice of Blackberry Muffins or Elderberry & Apple Cake accompanied by Fennel Tea, and to finish off we were each served a homemade Sloe Gin Chocolate Heart served in a little origami paper box. As I said, attention to detail is something that Jenny and Annie take to heart and it was certainly appreciated by their lunch guests.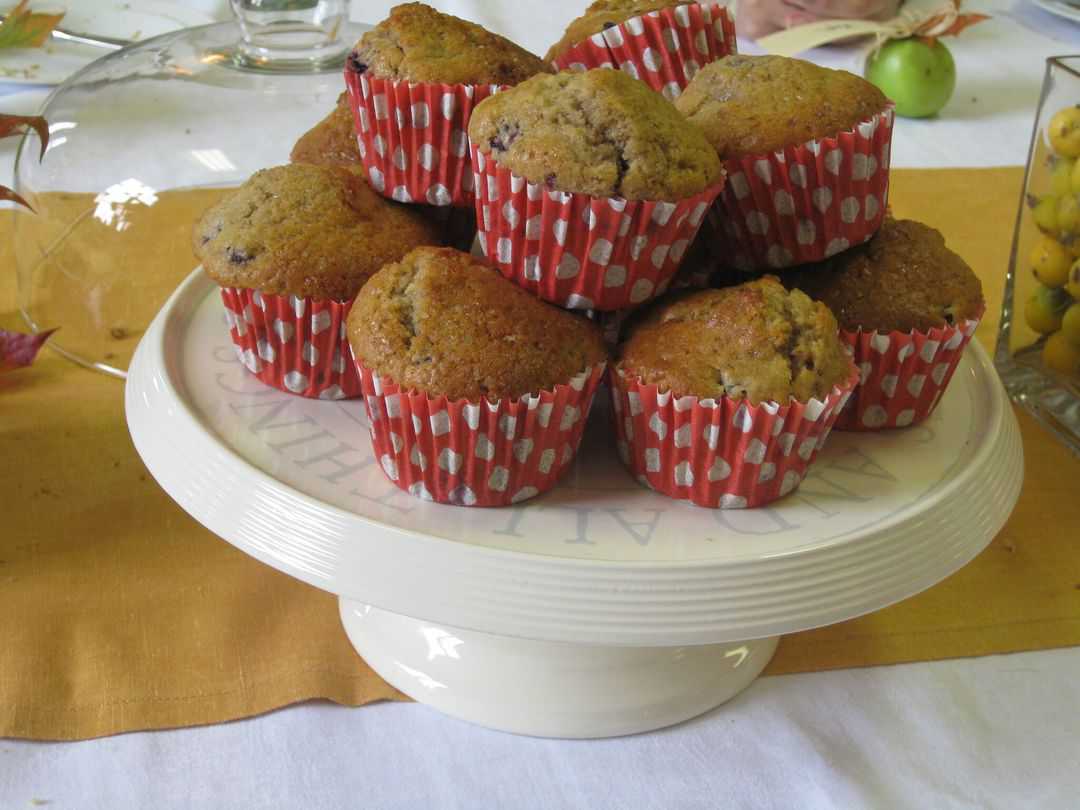 After lunch and in need of some fresh air and exercise after all that delicious food, we headed out into the fields behind Bay Tree Cottage to forage in the hedgerows for ourselves. The branches were laden with fruit, and I chose to pick sloes to make Sloe Gin and rosehips with the intention of making Rosehip Syrup when I got back home.
How to make sloe gin
With our bags bulging with produce, we headed back to the village hall for a demonstration on how to make Sloe Gin using our freshly picked fruit. As it was quite early in the season for sloes (they're normally picked after the first frost) we pricked our fruit with cocktail sticks first to prepare it.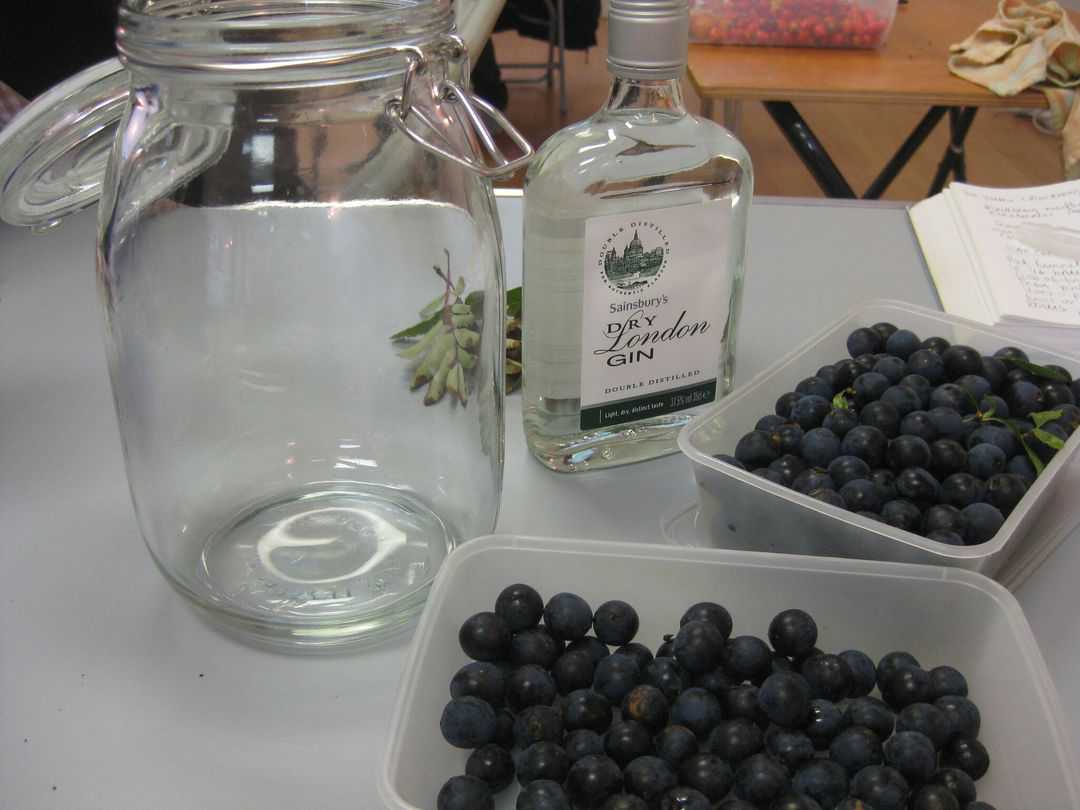 We were each given a sterilised kilner jar which we filled about a quarter full with caster sugar. On top of this we added our fresh sloes until the jar was about half full, before topping up the remainder of the jar with spirit. I used gin, but you could also use vodka, brandy or a spirit of your choice. The jar was then sealed and given a shake to help the sugar dissolve into the alcohol. It should be stored in a cool dark place and shaken every day for a week, then once a week for two months. Then it will be ready to drink – just in time for Christmas!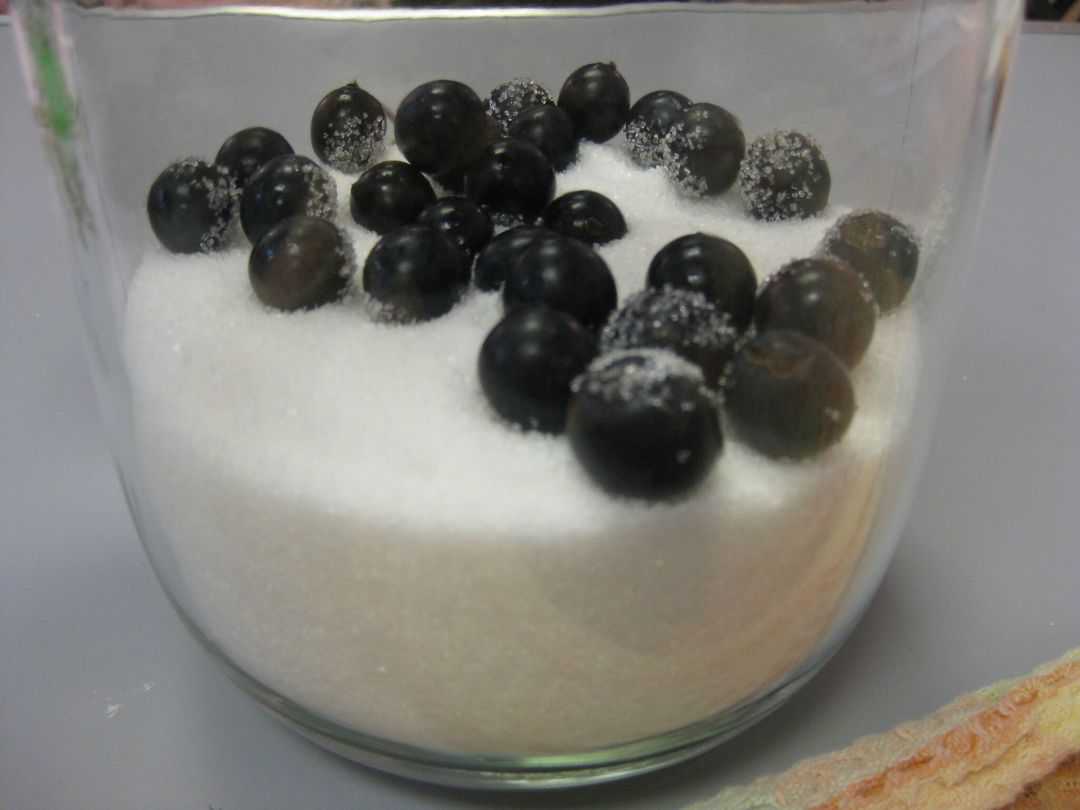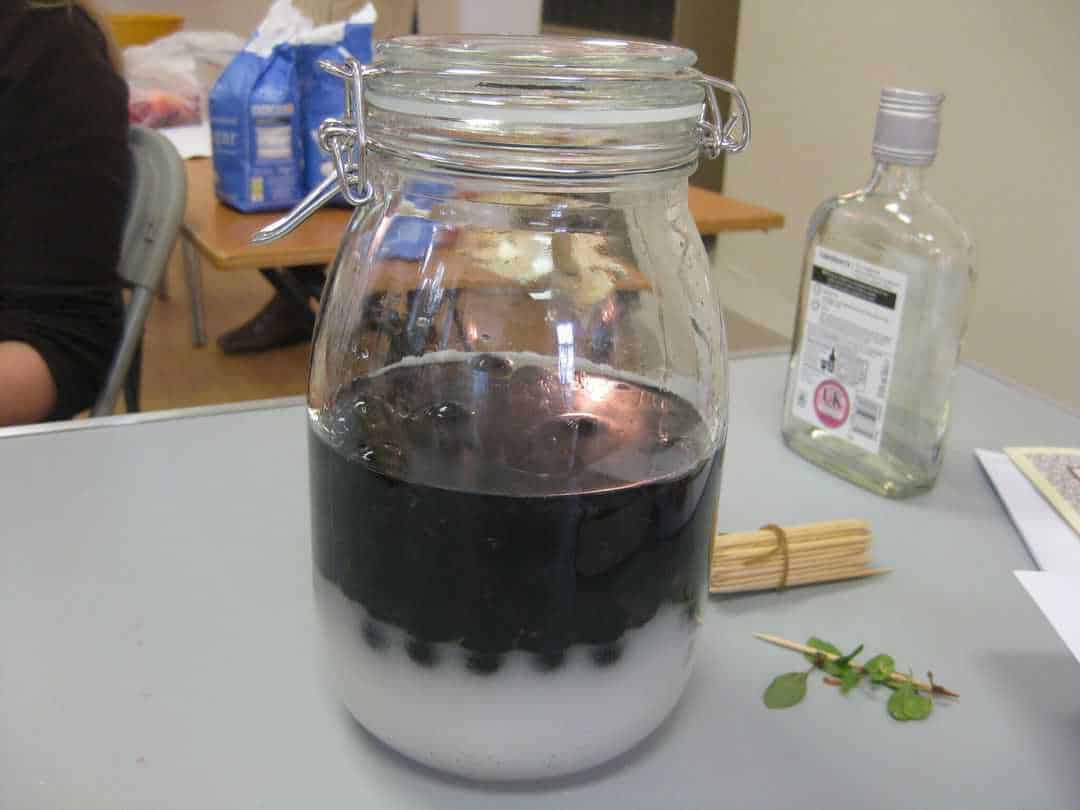 By now, it was time to bid farewell to our lovely hostesses who had I think inspired us all. We left with a desire to head home and spend the weekend in a pinny, making jams, jellies and cordials. Like a kind of homespun country-loving Trinny and Susannah, Jenny and Annie are so full of passion for what they do. They impart their knowledge so generously, that it's impossible not to get caught up in their enthusiasm.
The amount of detail and planning make these workshops really something quite special. Not to mention the amazing home cooking. It's always lovely when a course completely exceeds your expectations. In this case I can quite honestly say that it did in every way.
INFORMATION
---
Get all the info you need to connect with Bay Tree Cottage from the listing >>
Feeling inspired? Take a look at the Creative Workshops category in our Directory, where you'll find a variety of inspiring courses, from art and crafts to fashion and beauty, interiors, cooking and flower & gardening.
If you run a creative course that would interest our readers, please get in touch. Email us at editor@frombritainwithlove.com
Recommended Reading:
If you've been inspired by the Hedgerow Harvest workshop, take a look at the following books…
A Hedgerow Cookbook
by Glennie Kindred
Jam, Jelly & Relish: Simple Preserves, Pickles & Chutneys
by Ghillie James
Let's Preserve It
by Beryl Wood
Fruits of the Earth: 100 Recipes for Jams, Jellies, Pickles & Preserves
by Gloria Nicol
---
A pin to share to Pinterest

---