For our latest Course Notes feature, craft journalist Clare Kelly visited We Make London's Summer Pop-Up Boutique in Hampstead to learn the art of papercutting with artist Suzy Taylor.
The history of papercutting
Papercutting is a craft that has been enjoyed for centuries and requires nothing more than a blade and a piece of paper. Simple though it may be, if you want to create something really striking, it's a good idea to attend a workshop – especially if you want to keep all your fingers intact! Suzy Taylor is the established papercutting artist behind Folk Art Papercuts and first tried her hand at the craft after being inspired by the German papercutting art known as Scherenschnitte which literally translates as 'scissor cuts'.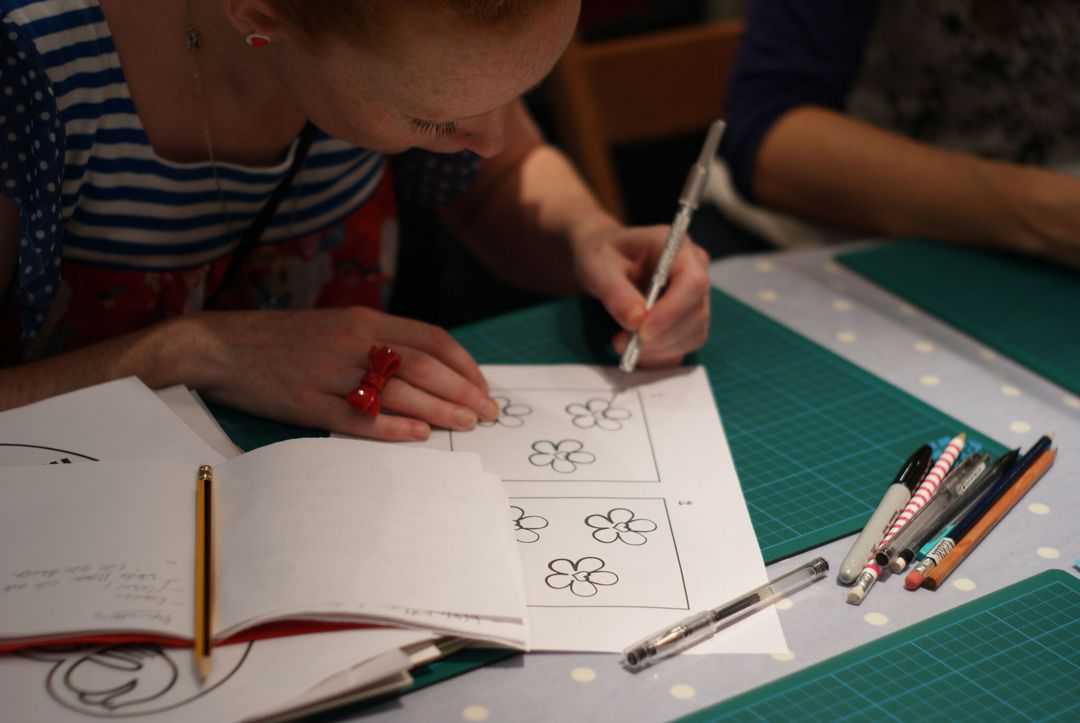 We Make summer boutique
Recently, Suzy decided to offer courses so she could use her experience to help others who fancy having a go, and this month I attended her workshop at We Make London's Pop-up Summer Boutique in Hampstead. I arrived to find a shop filled to the brim with gorgeous handmade products by UK designer makers, which was very tempting to say the least. But I was there on a mission and couldn't wait to get started on creating my own papercut.
To get a feel for using the blade, we practiced first of all on a template that Suzy had supplied – this was a really useful exercise as using the blade can be a tricky skill to master. Gradually the templates became more intricate, but we were given plenty of time to get to grips with our tools, something that was to prove extremely useful in the tasks to follow.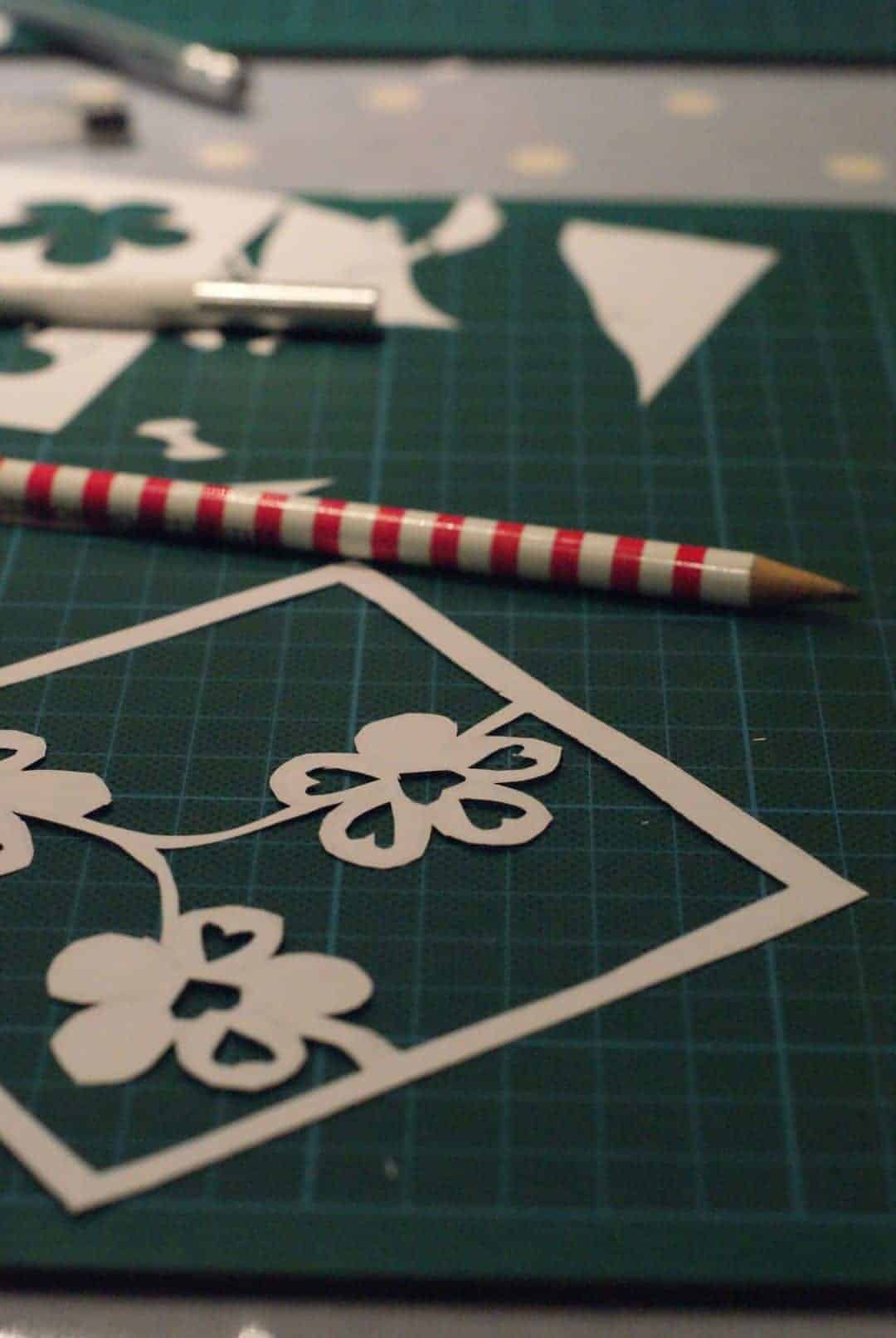 Suzy had told all her students to bring ideas along, so I asked graphic designer Josephine Spencer to help me with a simple but striking design, and I was delighted with the heart and bird motif. Before we could begin work on our projects, Suzy talked us through the materials we would be using and, most importantly, how to hold the blade safely.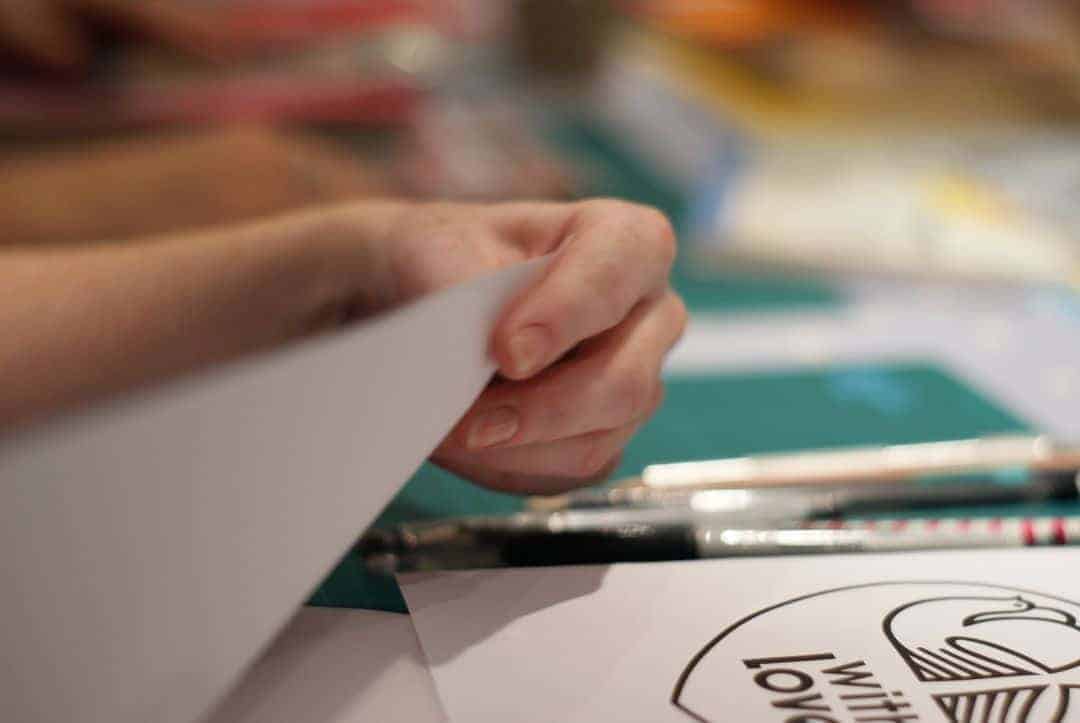 step by step
Once our confidence had grown and we felt comfortable handling the blade, we began to work on our own designs. Some students opted to recreate one of Suzy's own designs – a fantastic starting point if you're not sure where to begin. Although I had my own design, I did deliberate over which paper to use as there were so many colours to choose from. Each sheet is coloured on one side and white on the reverse, and the white side is the part that you must cut out from to ensure your design is neat.
step by step
I eventually opted for hot pink paper, which I thought would look really vibrant. First thing to do is to carefully cut away the 'negative space'. You have to constantly turn it over for a peek to check it's on track.
After some careful cutting under Suzy's watchful eye, I am done and pretty delighted with the results. I decided to show off the hot pink paper with a pop of orange behind. Adding a coloured background can make a real difference to your papercut. I must admit, choosing colour combinations could take you a very long time indeed!
You can mount your papercut to another sheet of paper with relative ease and just a little glue. This can make all the difference between a good finish and a bad one. Once home, I decided to frame my print I loved it so much.
This was a really fascinating workshop, producing surprisingly professional looking results in a short space of time. Suzy is an inspirational tutor, and it's wonderful to learn from someone who is so passionate about their craft.
photo album
A pin to save to Pinterest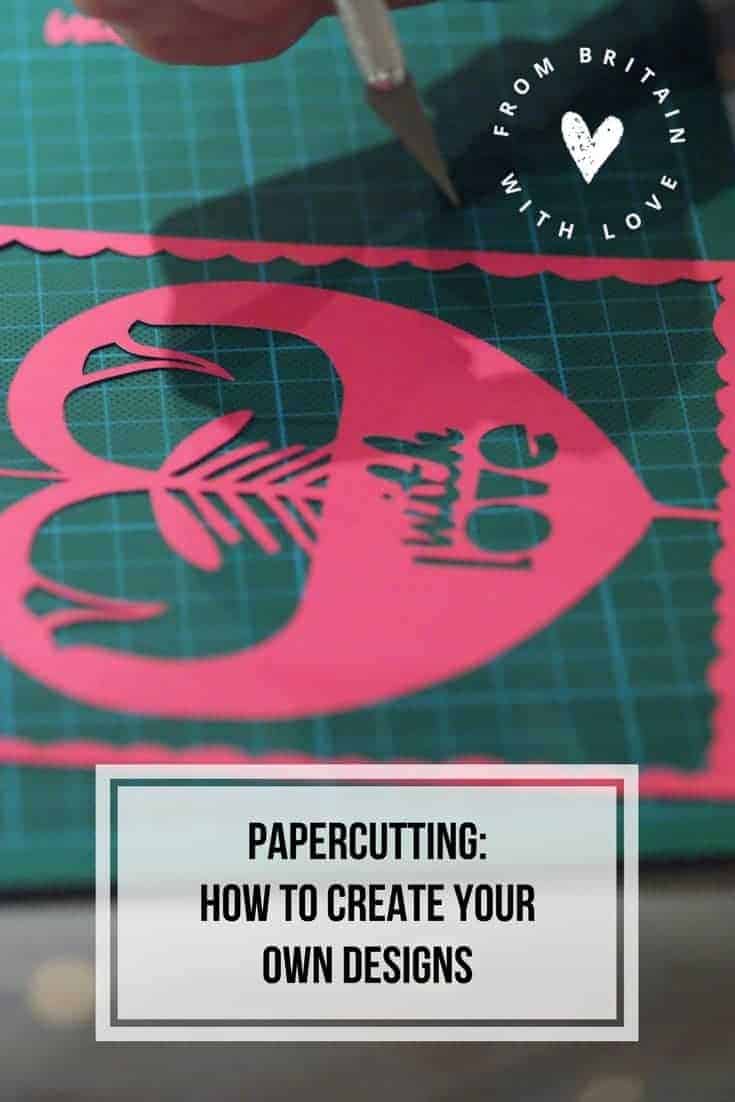 ---
Resources:
We Make London was formed by a group of like-minded designer makers. It's a showcase for some of the UK's most talented designers. Find out about upcoming events and workshops at www.wemakelondon.blogspot.com.
Suzy Taylor also runs papercutting courses at other venues such as The Make Lounge in North London.
Clare Kelly is a freelance craft journalist and photographer. All images courtesy of Clare Kelly.
If you run a creative course that would interest our readers do get in touch. Email us at editor@www.frombritainwithlove.com.
---