Inspired coastal living: a dream beach house in Cornwall
If, like me, you've long dreamed of living in house right by the sea, dreamed of place with crisp, white sheets where you can fall asleep listening to the sound of the sea… you'll love to sneak a peek inside this gorgeous Cornish beach house. It's Sea Edge, built on the cliff edge in Downderry, south east Cornwall and it's available to rent with Perfect Stays.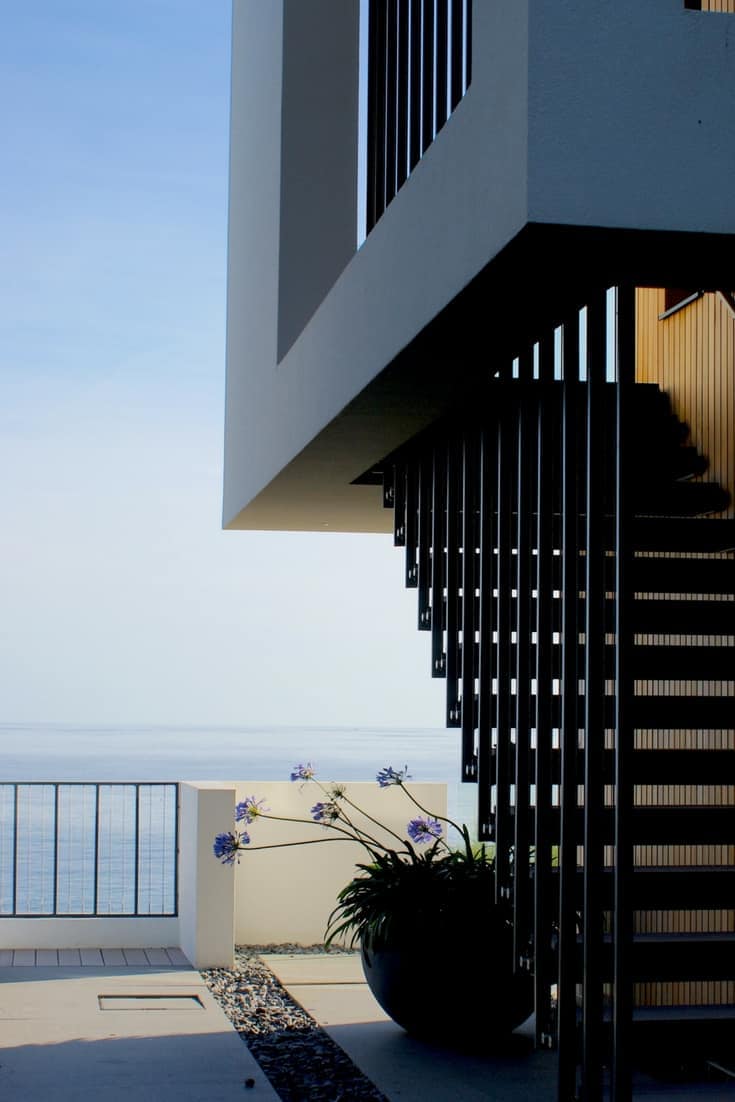 Truro Architects behind the design
Built by Truro architects Kast, this jaw-droppingly stunning house really does fill the interior with the sight, sound and smell of the ocean.
The design maximises uninterrupted views out to sea, with sliding doors opening onto glass-fronted balconies on two floors.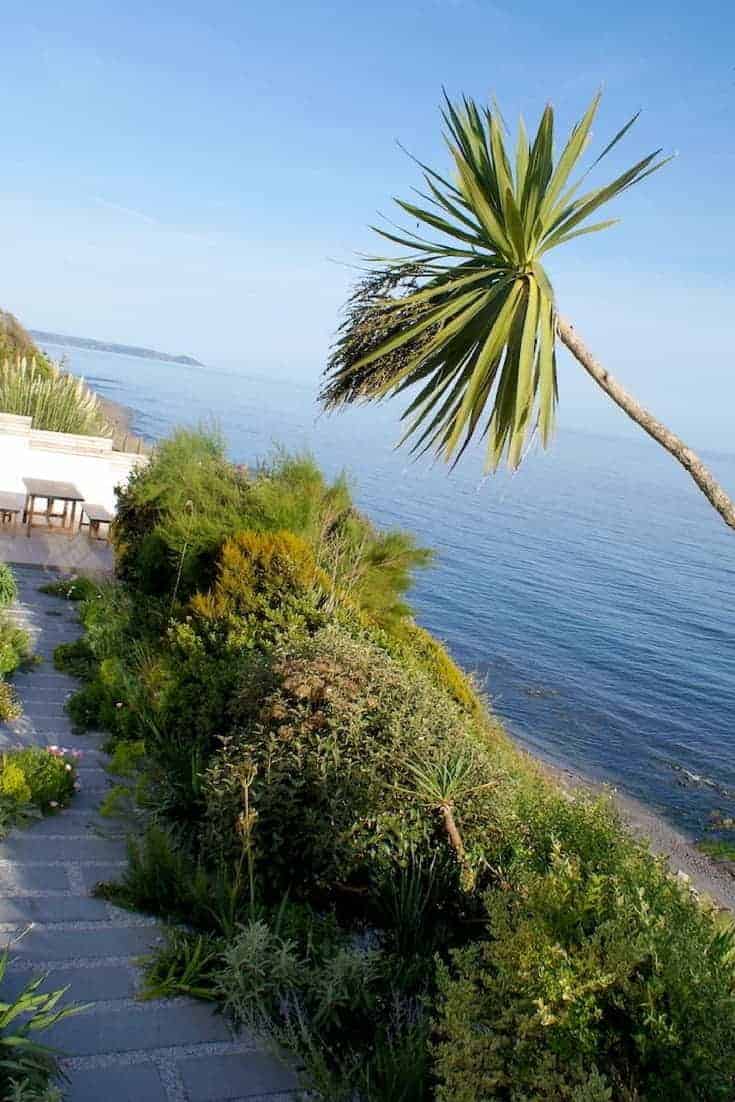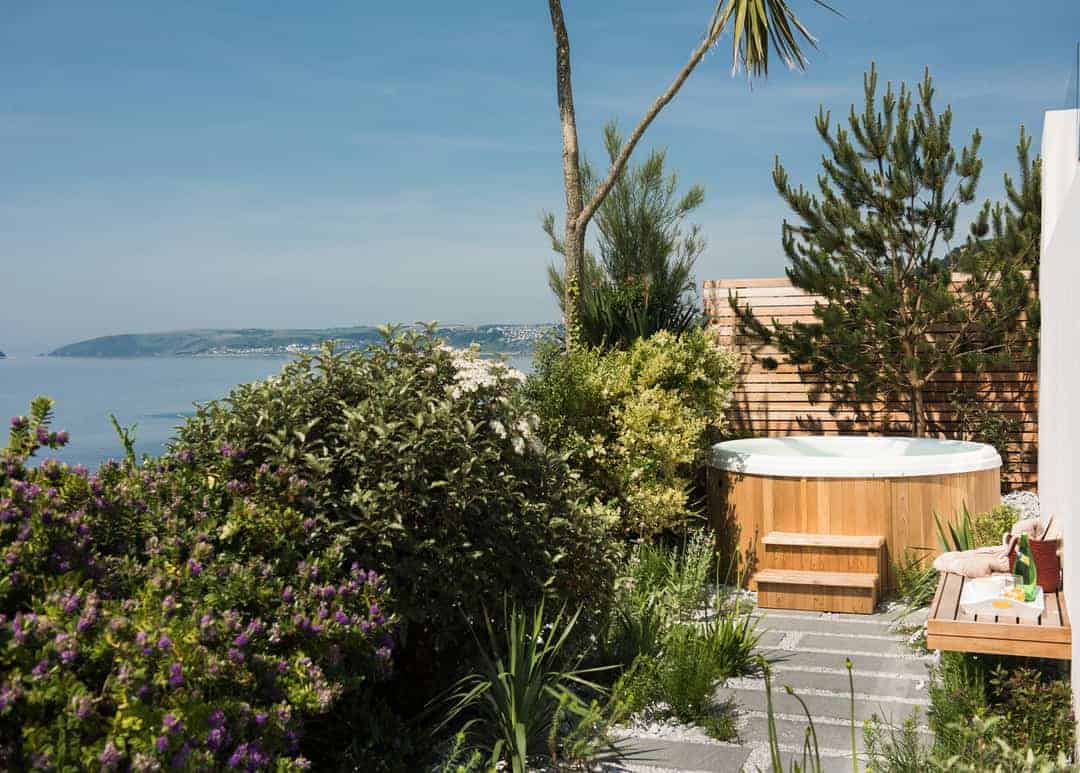 Minimal living is easy with lots of storage
We absolutely loved the week we spent here. I worry at first that we are too messy and chaotic a family for a perfect house like this. Turns out the secret to maintaining a zen-like minimal interior is to have just the right amount of perfectly-planned storage.
I loved the style of the coastal seaside garden – a tiny space really but planted with lime green, purple and white foliage and plants, with alpines working their way around and softening the edges of the grey granite slab pathway with grey gravel. Love how the simple wooden bench is just attached to the wall, with plants beneath.
Modern coastal interiors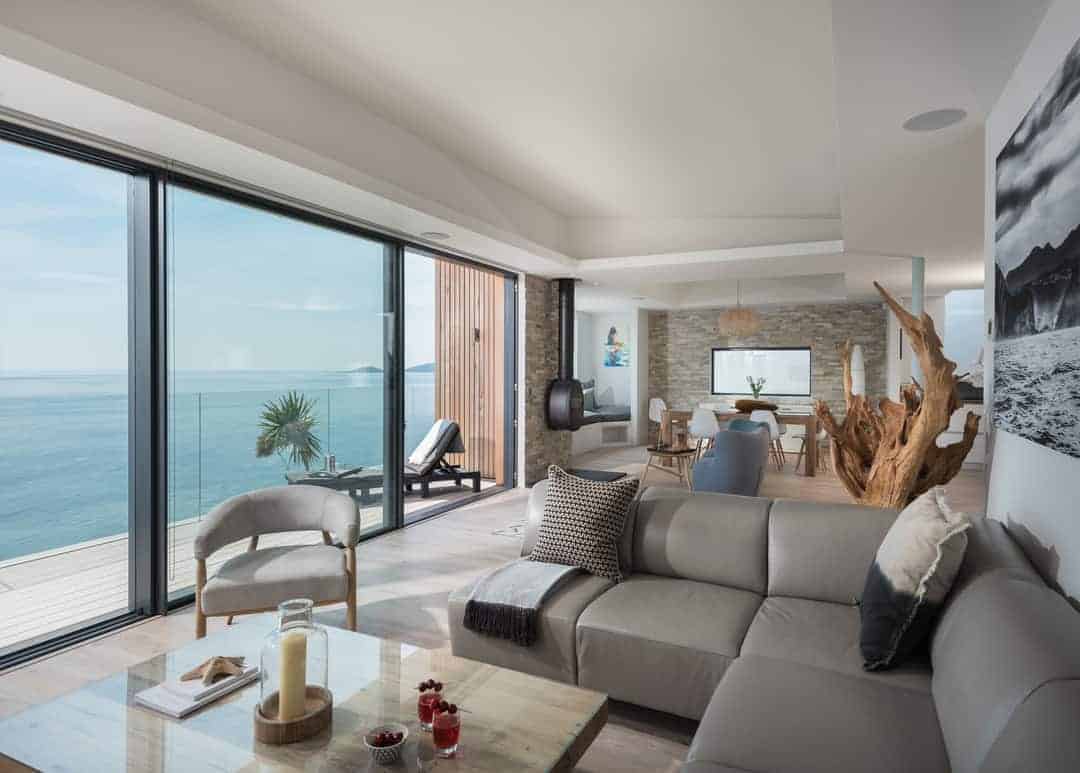 We are the sort of family who over-fill fridges, cupboards, drawers and any available space. Here, even we managed to live the uncluttered life. Sure, our spaniel, Woody, did take a good few days to fully despatch the increasingly grotty-looking ham bone we'd bought him. But it just added a homely touch. A house is for living in after all.
The best window seat ever
The large picture window is the perfect place to relax on stormy days. Lie back on squashy cushions and watch the waves crashing below. I also love how the window creates a frame for the most beautiful sea views and spectacular sunsets.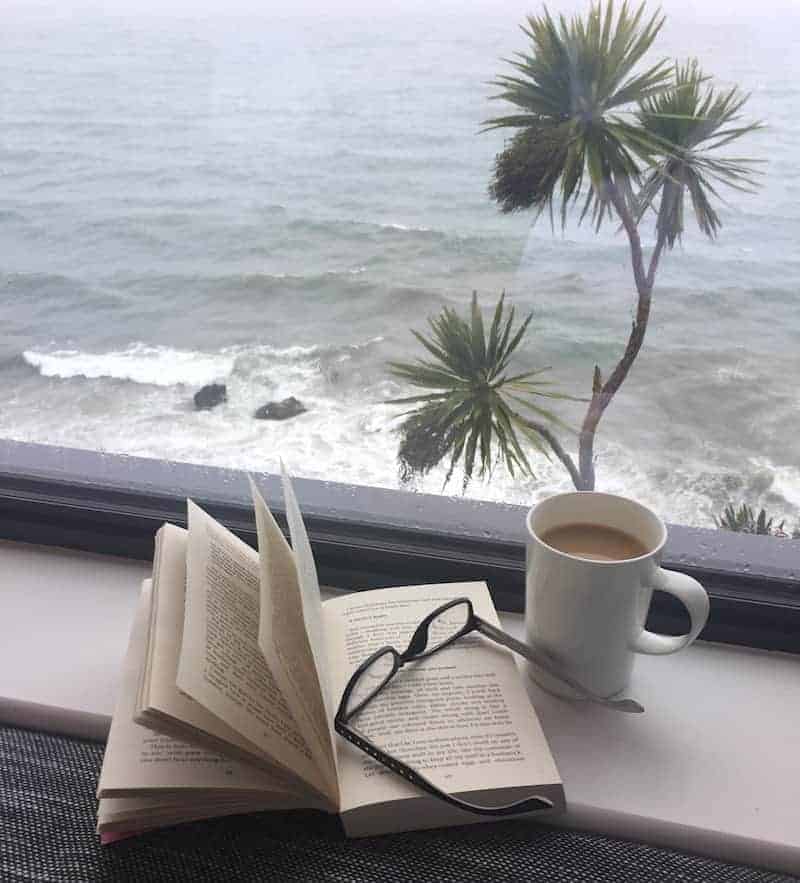 For more about our stay in Cornwall, read my blog post Simple Pleasures and Local Finds in Cornwall here