How to make wool baubles with stripes – DIY tutorial.
You may already be familiar with Olga Prinku's beautiful dried flower embroidery hoop art. She's known for her simple, exquisitely delicate designs (read our blog post How to make embroidery hoop art with dried flowers here). So, when I was looking for Christmas craft project ideas, I was very excited to discover that Olga had a couple of beauties to share. Discover how to make wool baubles with stripes here and get easy step by steps to the most adorable knitted Christmas stockings here. Hope you enjoy… X
Making these baubles is great fun and a good way to use up any spare wool from your knitting projects.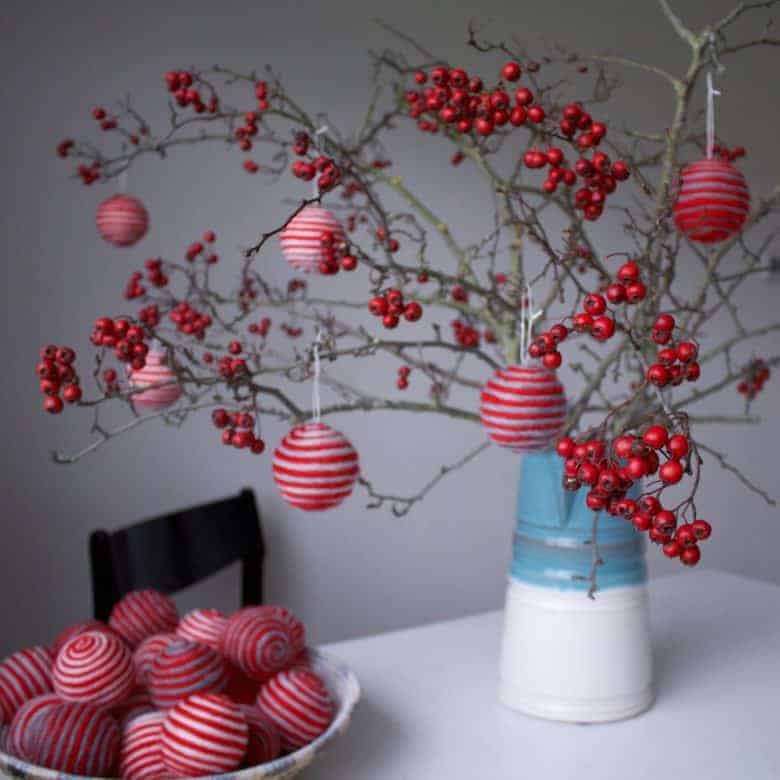 I'm using the wool I have left over from knitting my Christmas stockings – that way my baubles match the stockings, creating a cohesive festive look. If you have spare wool of only one colour, you don't have to make them stripy – they look good in a single, solid colour, too.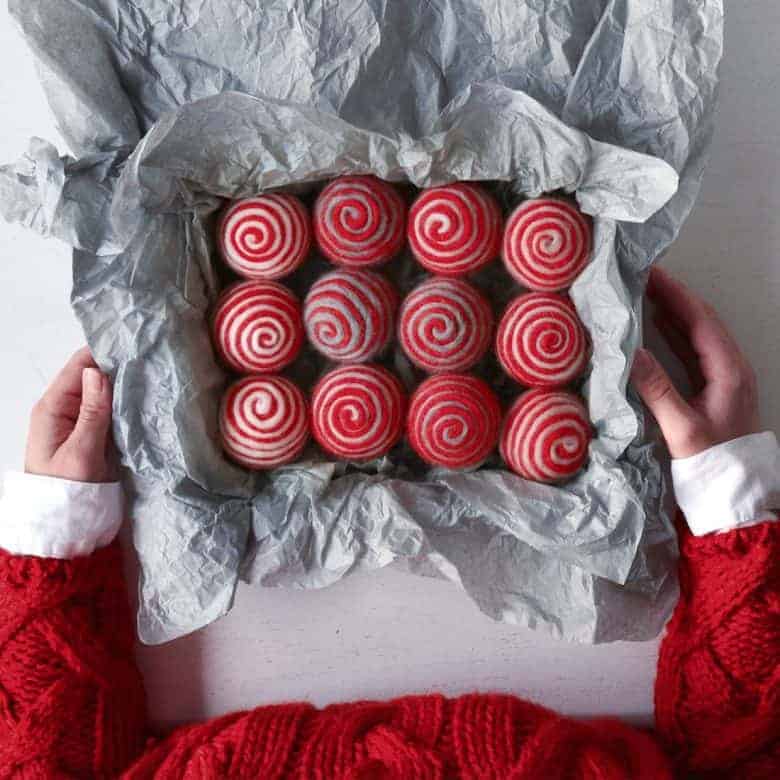 Materials
Papier maché balls (or ready made papier maché baubles), diameter of your choice (I'm using 6cm).
Chunky wool, colours of your choice (I'm using the off-white and red wool I use for my knitted Christmas stockings)
PVA glue
Brush
Jewellery metal findings (a metal pin with a loop at the top)
Scissors
String for hanging
How to make wool baubles
1 Line two strands of your wool yarn together, one of each colour (if you're doing single-colour baubles, use two strands of the same colour).
2 Dab some glue on the top of the papier maché ball. Place the tips of your yarn onto the glue, and push the metal pin half way into the papier maché over that bit of yarn.
3 Hold the bauble between your thumb and your index finger, keeping your index finger on the pin. Apply more glue around the upper part of the bauble – only about enough to do a couple of spirals, as the more glue you use the harder it becomes to avoid getting it on your fingers or wool. Wrap the twin strands around the glue-covered part. Continue adding more glue and wrapping the yarn in spirals, until you've covered half of the bauble.
4 Now flip the bauble upside down, so your thumb is on the pin, and work upwards in the same way.
5 When you get close to the top of the bauble, switch to holding it at the sides so you can put the last dab of glue on the top, complete the spiral of yarn and cut off what you don't need.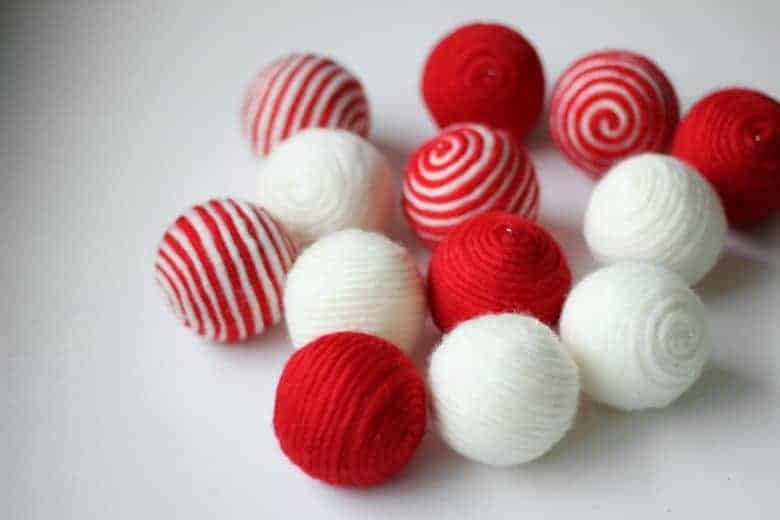 6 Apply more glue to the pin and push it the rest of the way into the bauble.
7 Leave to dry.
8 Attach string for hanging. And enjoy decorating your Christmas tree with it!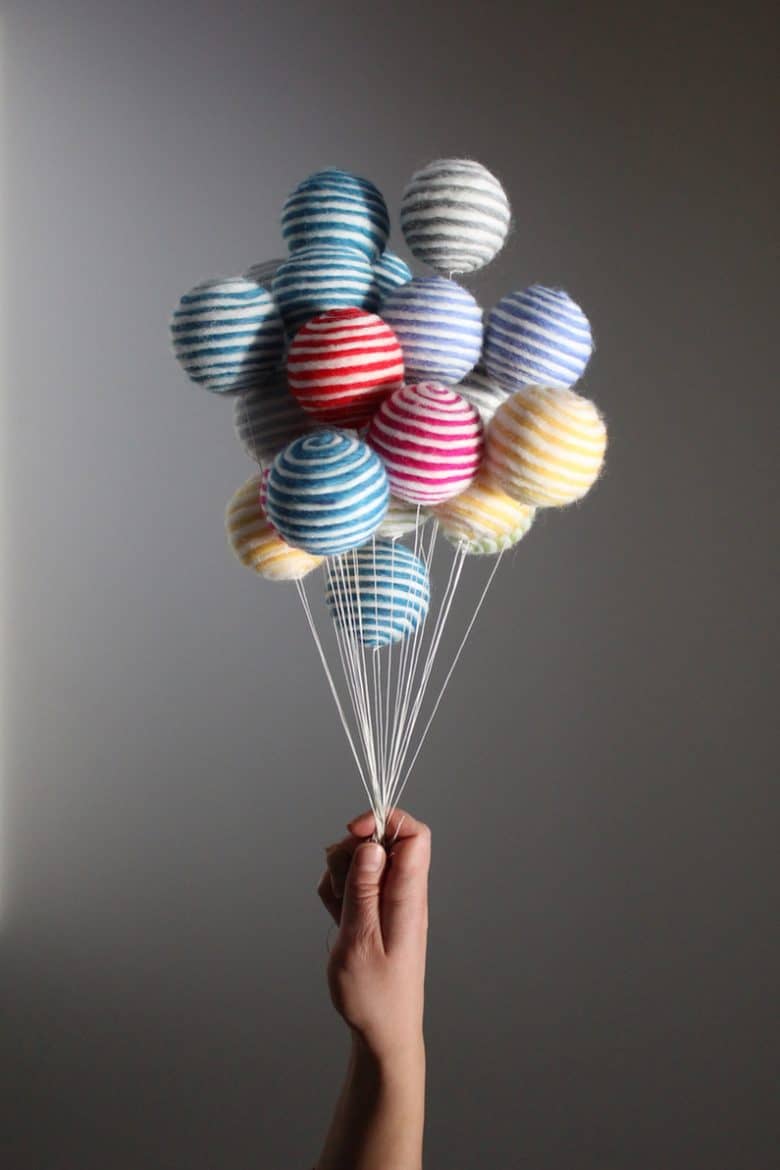 Why not try making some in spring colours as Easter decorations too?
Olga has also made this helpful video tutorial which brings the stages to life.
INFORMATION
---
Find Olga Prinku in the Creative Workshops section of our Directory.
You might like to discover another great MAKE idea from Olga: How to make embroidery hoop art with dried flowers
Are you a maker, grower or creative course provider? Like to list with us and benefit from joining our supportive community? We'd love to hear from you. Check out the packages we offer on our Join Us page and get more details from our Information pack here
---
A PIN TO SAVE TO PINTEREST
If you've enjoyed discovering How to make wool baubles it would be great if you could share the love. All you have to do is hover over the image below until you see the Pinterest button appear. Then share it to your boards. Thank you! X