Spring craft ideas to enjoy
There's something so lovely about being inspired to create by the seasons isn't there? This Spring feels more precious and miraculous than ever don't you think? After the year we've gone through, it feels so important to nurture the creative, seasonal side of ourselves. To tune in to the rhythms of the natural world, appreciate and celebrate the simple pleasures in life. As simple pleasures go, busying your hands with an enjoyable creative craft project is right up there for me.
With that in mind, I thought I'd share with you some of my favourite Spring craft ideas that would be perfect for enjoying right now. Hope you find something you love…
Spring craft ideas to enjoy
Knit a bunny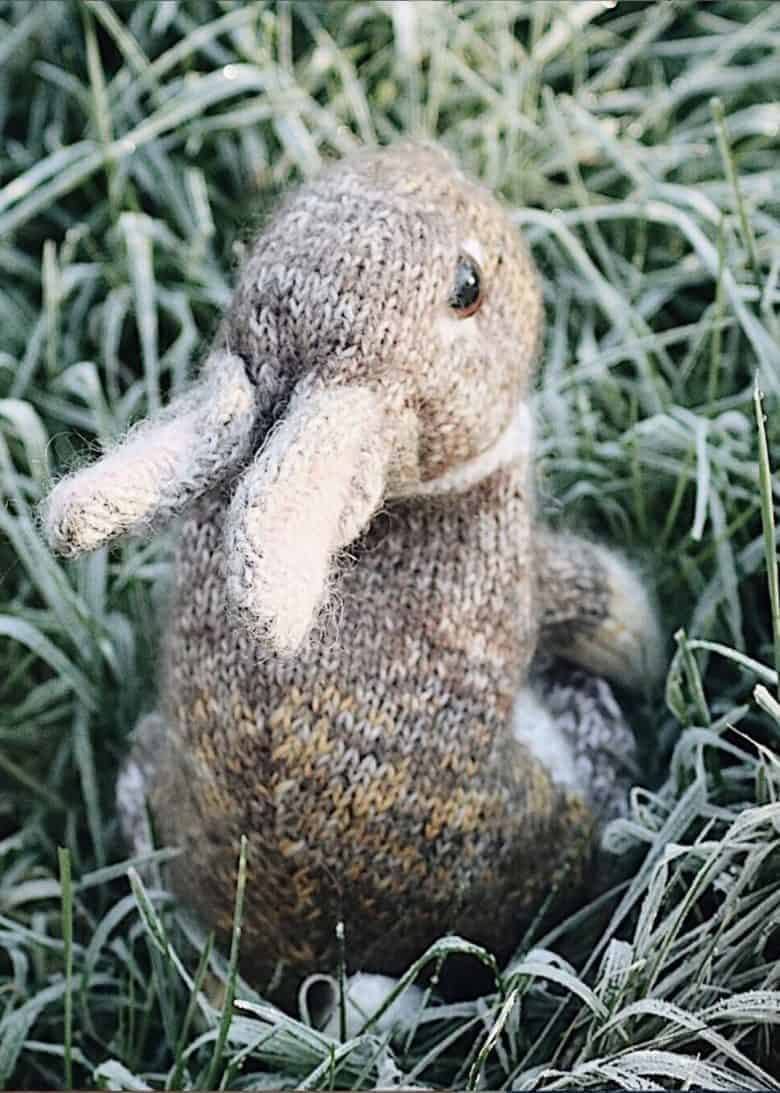 If there's a perfect time of year to knit a bunny rabbit, it's surely right now. The knitting genius that is Claire Garland (aka Dot Pebbles Knits) has created the most heart-melting collection of bunny patterns (you can buy the Wild Rabbit pattern above on Etsy).
Thanks to Claire for also sharing her baby bunny pattern for free with us. It's the perfect spring craft project for novice knitters. Get the free PDF pattern and all the info you need here: How to knit a bunny rabbit baby – free pattern
If you're nifty with the old knitting needles, why not have a go at one of Claire's other rabbit patterns (available to buy on Etsy here).
Knit a lamb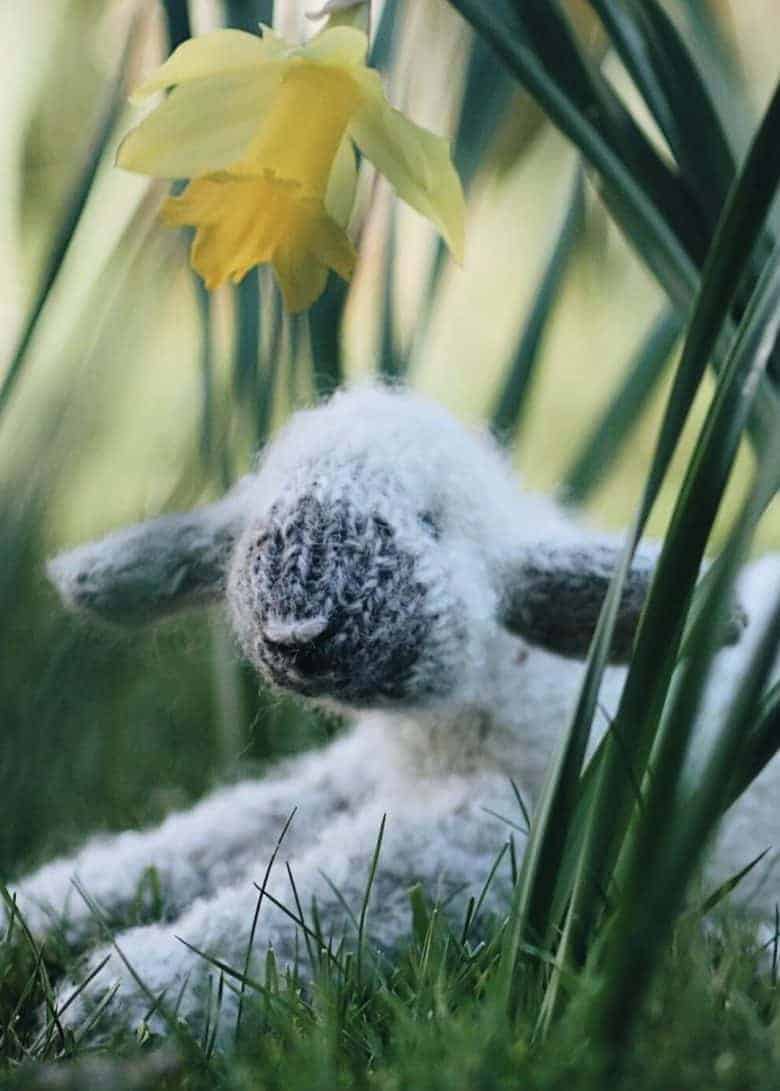 I couldn't really talk about Claire Garland's patterns for Spring without mentioning her adorable Lamb pattern. It's available for free if you click here: How to knit a lamb – free pattern and step by step tutorial. You're welcome!
Make a spring wreath
Fancy foraging to create a rustic wreath ready for decorating with seasonal or dried flowers? The very lovely Bex of Botanical Tales has shared her step by step tutorial for creating her Spring Wreath here: How to make a spring flower wreath – step by step tutorial It's easy to adapt to the flowers and ingredients in season and to hand.
Sew a felt rabbit
Bluebell Rabbit, to be precise and it's by Lisa of A Sewing Life. You can buy just the pattern or a beautifully put-together sewing kit on Etsy. Cleverly, Lisa has designed Bluebell with a unique system hidden inside the body so there are no buttons or fastenings on show. You can also buy patterns to make cloths for Bluebell, including the dress (shown above) and this adorable coat: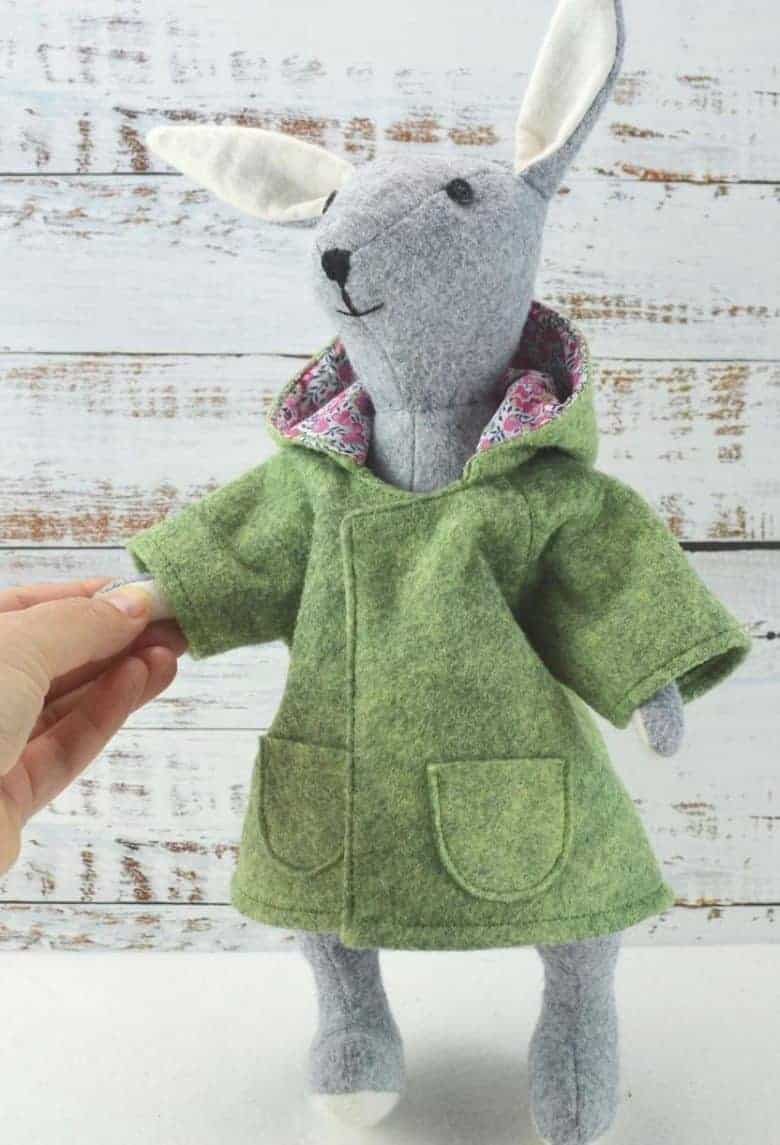 Embroider with dried flowers
If you aren't already familiar with the wonderful Olga Prinku and her dried flower hoop art, now's the perfect time to put that right. Olga shares her step by steps to creating mini dried flower hoop art here: How to make embroidery hoop art with dried flowers. It's all about 'embroidering' with dried flowers on tulle that has been stretched across an embroidery hoop. Genius and utterly beautiful.
Make a felt Spring garland
Sandy of Lincolnshire Fenn Crafts is THE source of felting inspiration and helpful resources. Click here: Easter Crafts – 3 projects to enjoy to find out how to make this cute felted Spring garland.
Find pretty felt flowers and eucalyptus leaves on Etsy by wonderful felt flower maker The Tsubaki
Find a wide selection of exquisitely handmade felt flowers for your Spring craft projects, including this pretty cherry blossom.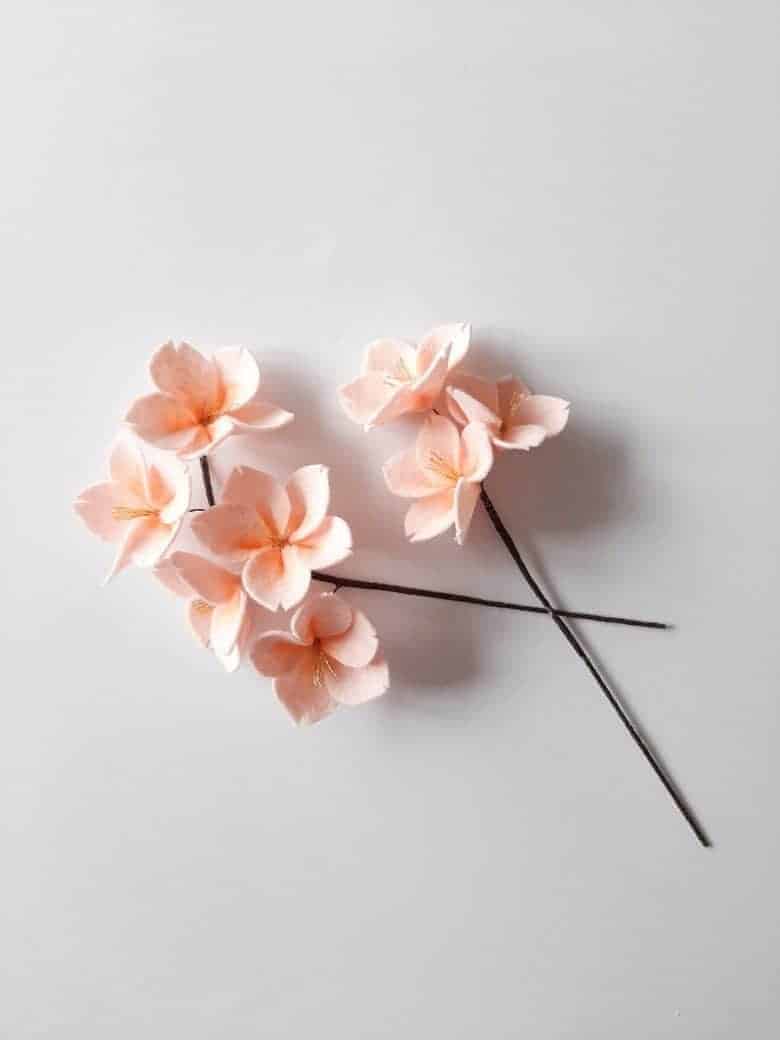 Make a flower grid
Photography © Jonathan Buckley
This time of year, seasonal blooms can be delicate and prone to flopping. This genius idea by Sarah Raven uses foraged twigs to create the perfect rustic support. For Sarah's step by steps and a great video tutorial about arranging spring flowers, click here: How to arrange snowdrops with Sarah Raven
Make a hanging dried flower wreath
How stunning is this hanging dried flower wreath by Botanical Tales? It uses a vintage riddle, strong thread and seasonal and/or dried flowers to create a show-stopping seasonal decoration. It's just one of the creative ideas you'll find inside her book Everlastings available to buy on Amazon below:
Make a Tilda fabric doll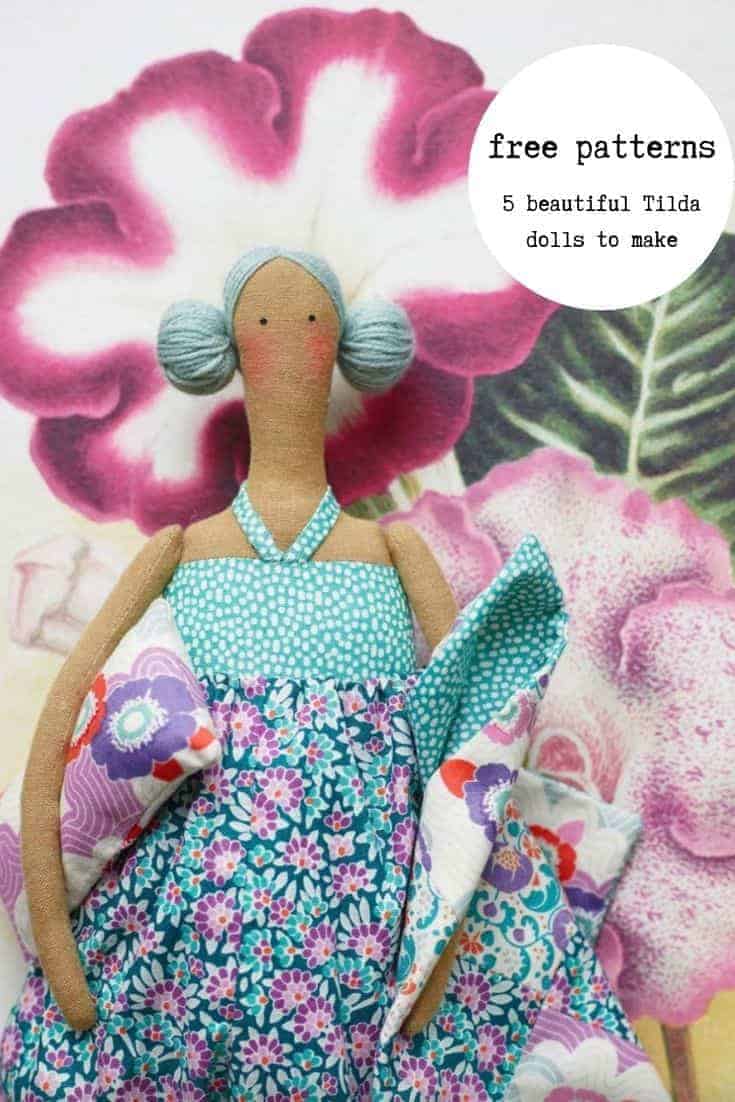 If you've never browsed the colourful and happy world of Tilda fabrics and dolls, this is as good a time as any to put that right. We've shared 5 free Tilda doll patterns with links to the fabrics and all the materials you'll need here: Tilda doll patterns: 5 free downloads
Crochet a duckling
This adorable duckling is the perfect stash-busting Spring craft project. The pattern is by Little Conkers and available to buy on Etsy here. You can also buy the kit which contains everything you need to make a fluffy duckling exactly like this one.
It's just one of the seasonal favourite I picked out in this recent blog post: Etsy favourites for Spring
INFORMATION
---
This article contains affiliate links, which means we may earn a small commission if a reader clicks through and makes a purchase. All our blog posts are independent and in no way influenced by any advertiser or commercial initiative. By clicking on an affiliate link, you accept that third-party cookies will be set.
Find A Sewing Life listed in the Makers and Sewing Courses, patterns & kits sections of our directory
Find Botanical Tales in the Creative Workshops section of our directory
Find Olga Prinku in Creative Workshops section of our directory
Find Lincolnshire Fenn Crafts in the Textiles section of our directory
Find Dot Pebbles Knitting patterns in the Knitting patterns, kits & workshops section of our directory
Are you a maker, grower or creative course provider? Like to list with us and benefit from joining our supportive community? We'd love to hear from you.
Check out the packages we offer on our Join Us page and get in touch…
---
A PIN TO SAVE TO PINTEREST
If you've enjoyed discovering these Spring craft ideas, it would be great if you could share the love. All you have to do is hover over the image below until you see the Pinterest button appear. Then share it to your boards. Thank you! X