Tilda Friends soft toy dolls – 10 free patterns
If you've already enjoyed making the Tilda Fia doll (find out more here: Tilda doll patterns 5 free downloads ), I thought you might like to try your hand at making a Tilda Friends cute softie doll too. There are 10 free patterns to choose from – so I've shared as many images as I could find to help you choose. The genius of these patterns are that they all fit the same size clothes. That way you can make a little wardrobe of outfits that can be mixed and matched. It's the sort of creative project I love because you can bring your own ideas and is sure to keep you happily busy.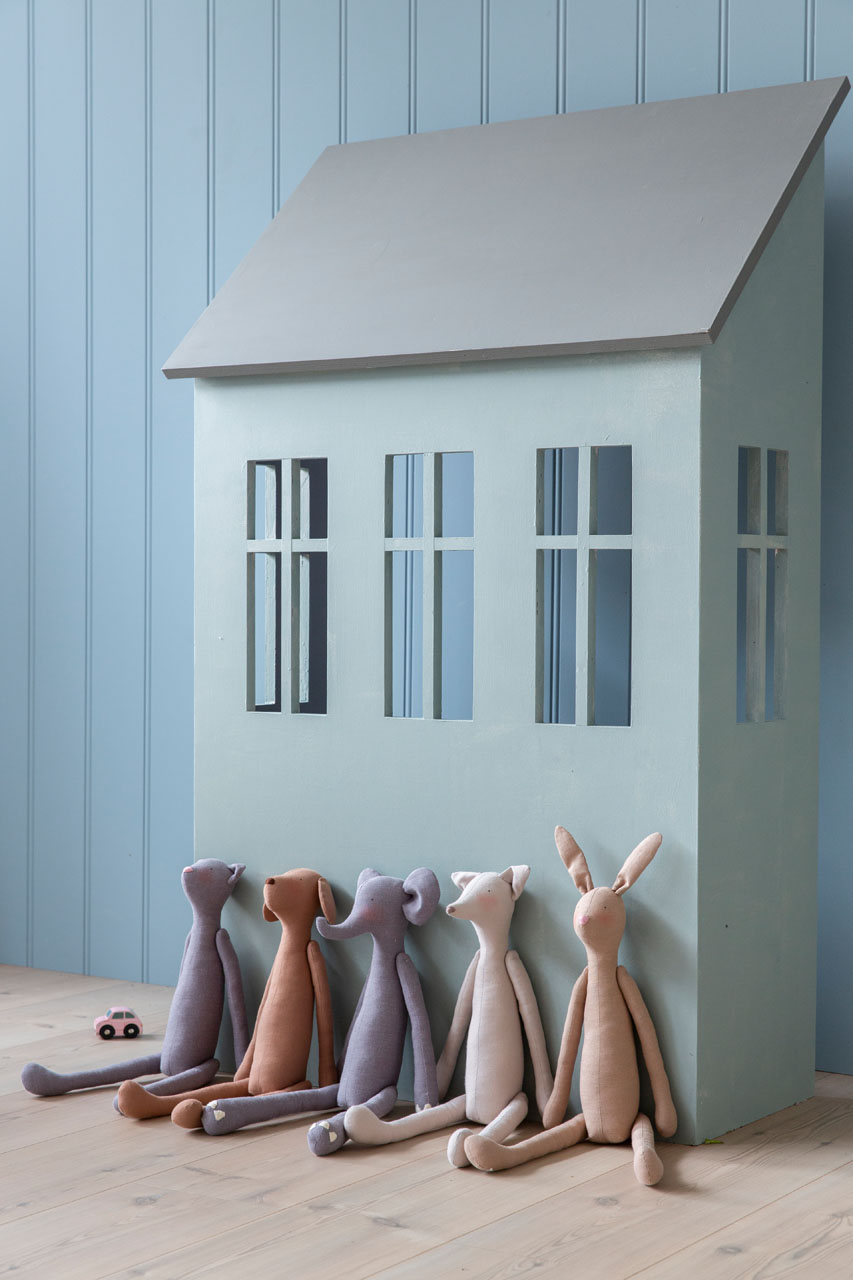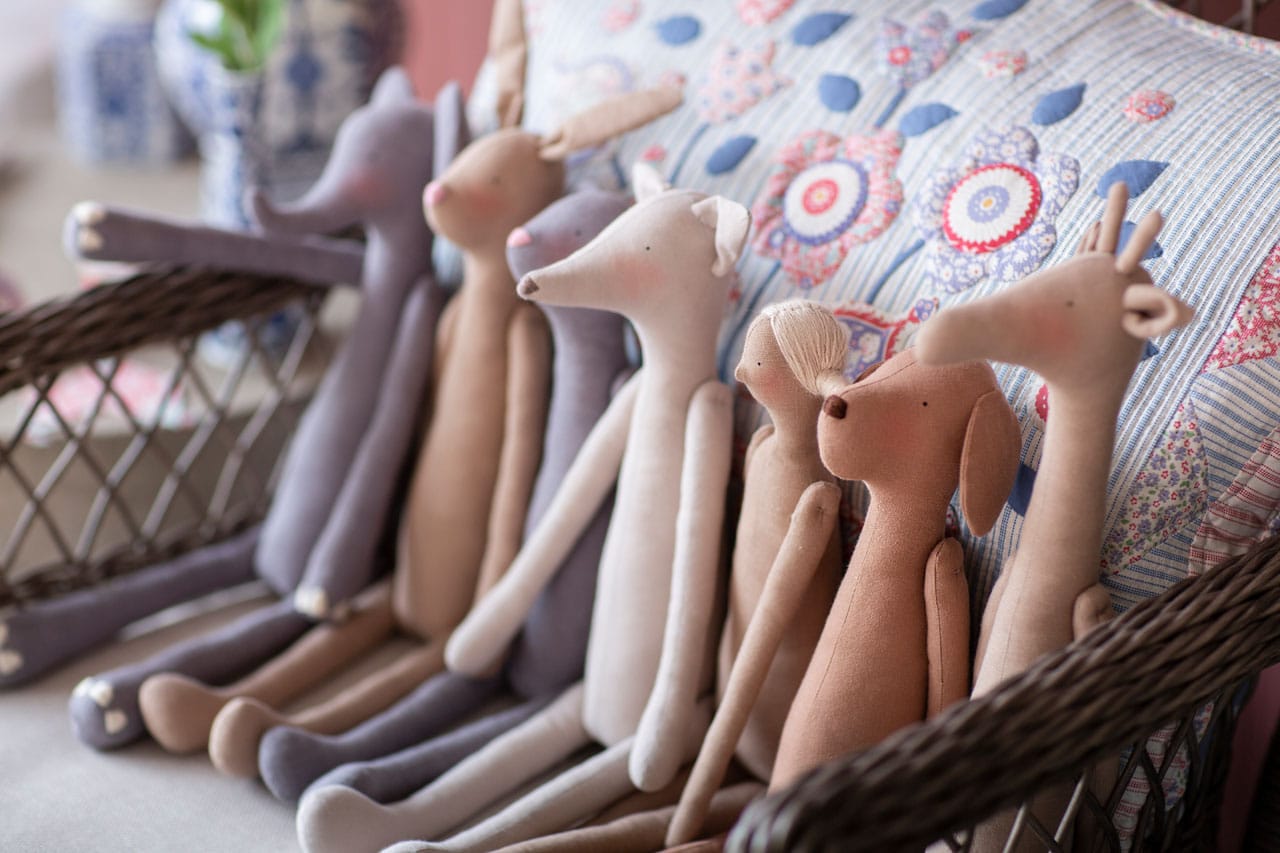 Get the 10 free Tilda Friends patterns
Cow in overalls
Love this gentle cow in the cutest little pair of overalls. Love how all the Tilda designs have a distinctive look of their own, don't you?
Hare pattern
Shown here with the Elephant and Fox patterns, the Hare is possibly my favourite of all the Tilda Friends pattern. I think it's something to do with the floppy ears…
Tilda Friends Dog pattern
The perfect choice for any little dog lovers. Before we move on from the subject of dogs, I couldn't leave out this adorable Dachshund pattern (also free!).
Tilda Friends pattern 5 Elephant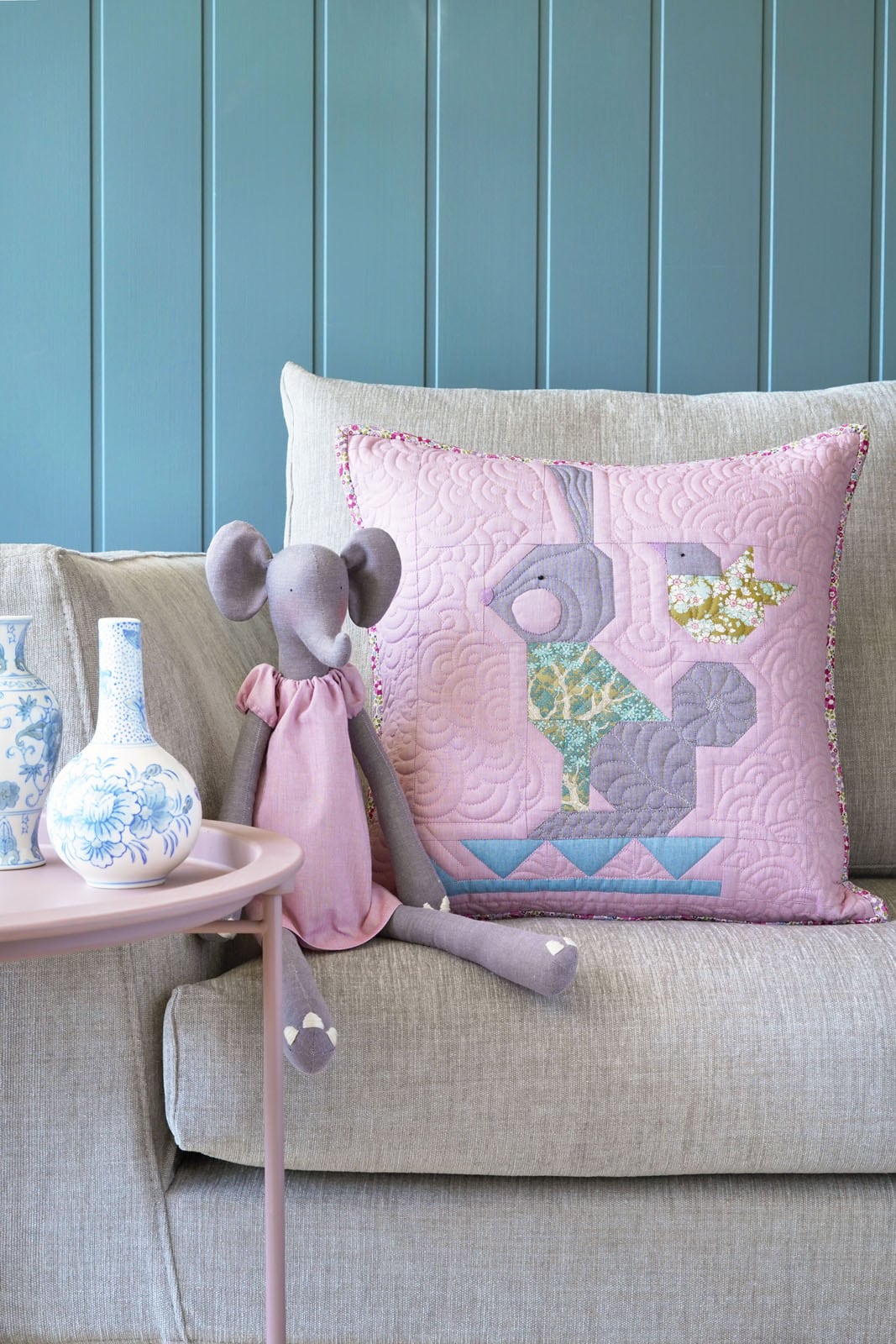 If you know a little one who loves elephants, how about this lovely pattern? I love how much personality captured with each of these different soft toy animals, don't you?
Giraffe pattern
How sweet are these two in their simple dungarees? I'm absolutely loving the idea of making a toy circus inside an old vintage suitcase. The creative possibilities are endless! This is exactly the sort of thing I would have adored as a little girl.
Pig pattern
Cute pig, even cuter dungarees. Love how you can mix and match the outfits between the different animals. Shown here also with the Cow.
Fox pattern
Shown here with the Hare, the Fox is another really cute pattern don't you think?
Tilda Friends Cat pattern
No collection of animal soft toys would be complete without a cat. And this one's a beauty.
Frog pattern
How sweet is this frog pattern complete with simple summer dress? Love! If you have a particular love of frogs, you might like to know about this gorgeous knitting pattern by Claire Garland…. Frog knitting pattern & the most adorable stripy sweater!
Apple Butter Bunny pattern
So this last one is a little older, from the Apple Butter collection, so not strictly speaking one of Tilda's Friends… but I think it's one of the cutest of the Tilda soft toy patterns, so I couldn't leave it out.
Fabric ideas to make the clothes
The joy of Tilda fabrics is that the different collections are designed to clash and complement perfectly. There are so many beautiful collections to choose from, but I've picked out a couple of my own favourites.
I love the sunshine brights of Bloomsville which is due to be released tomorrow! It's available to pre-order already from Tilda stockists.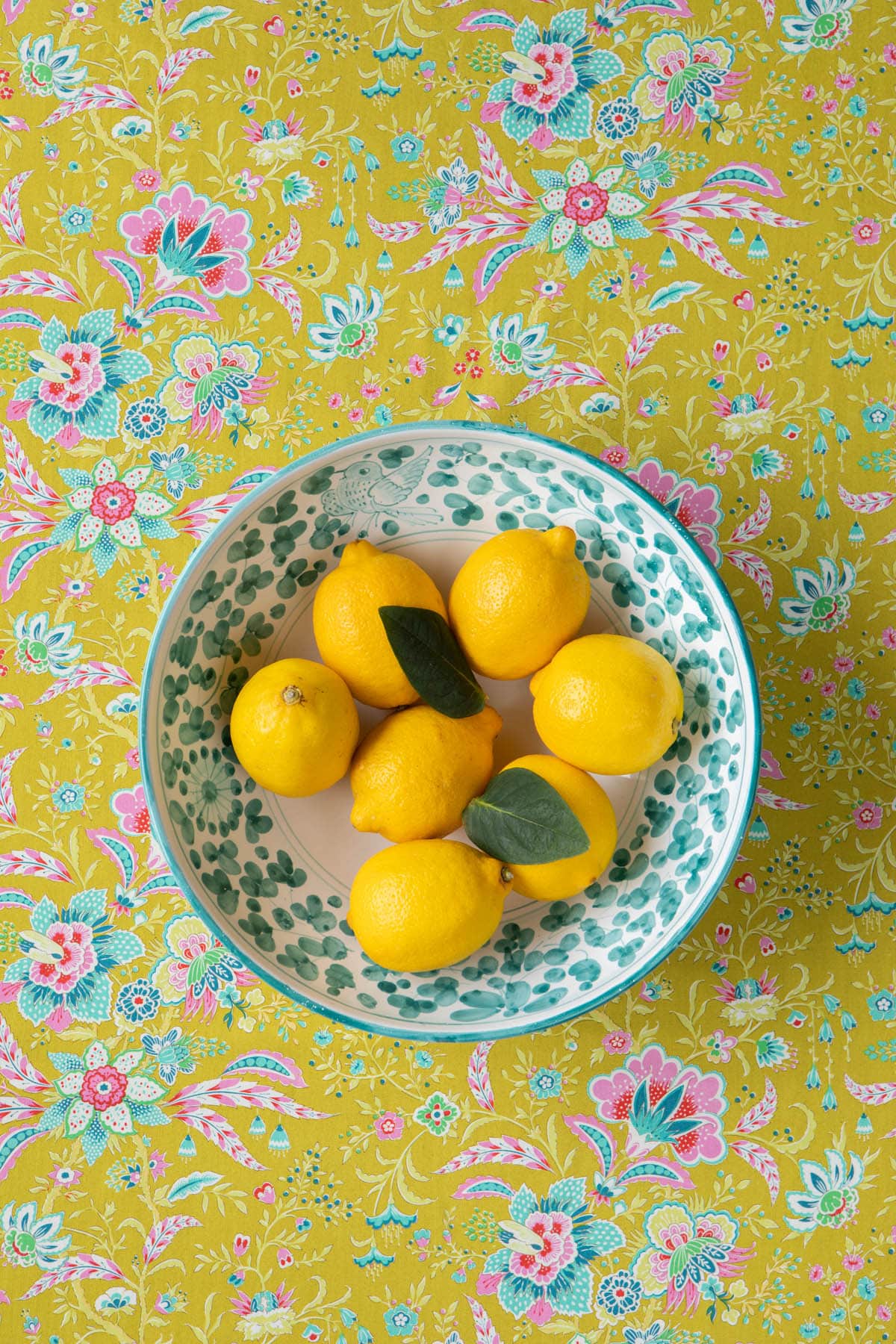 Etsy is a great resource for Tilda fabrics – admittedly there's more choice if you're in the US, but still plenty of options in other parts of the world. Sew Piecefully is a star Etsy seller in Australia offering hundreds of different Tilda fabrics. Cumbria Sewing and Miss Queenie & Co are both popular Etsy UK Tilda fabric resources.
Information
The Tilda's World website is a great source of ideas and inspiration. Find fabric collections and lots more patterns there… https://www.tildasworld.com/
I hope you've been inspired to make something with at least one of these beautiful free patterns. I thought you might also like to know about some other creative ideas…
Layer cake quilt patterns you'll love – 10 free!
Adorable badger knitting pattern you'll love
Free puppy dog knitting pattern by Claire Garland
This article contains affiliate links, which means we may earn a small commission if a reader clicks through and makes a purchase. All our blog posts are independent and in no way influenced by any advertiser or commercial initiative. By clicking on an affiliate link, you accept that third-party cookies will be set. 
A pin to share to Pinterest