Settle back with a cup of tea and enjoy reading about slow living in Snowdonia with Kayte of Simple and Season. We first came across Kayte Ferris  via her Simple and Season page on Instagram. It's such a beautiful and atmospheric album of her new, more soulful life in Wales and so we followed – and fell a little bit in love with her dream and lifestyle. A creative business coach and marketing mentor, as well as blogger and writer, Kayte sets out to help her clients to create the simpler, soulful lifestyle they crave. We wanted to know more about Kayte and her cosy life in Snowdonia, so we asked her to share a little of her story. Here's an insight into her take on slow living – as well as some tips for achieving a more soulful lifestyle – even if you live nowhere near a welsh mountain or rushing stream…. 
What prompted your move to Snowdonia and when/how did it happen?
My boyfriend grew up in Shropshire and would holiday here as a child every single year, so he knows the place like he grew up here –the quiet, tucked away waterfalls, the best beaches and the mountain paths. Naturally he brought me here for our first weekend away together, and we've kept coming back ever since.
Earlier this year, while on one such holiday, he ended up having an interview and being offered a job as Head Chef at a local hotel. I was eager to leave my job to set up my business, as well as to move out of the commuter belt into an area that was slower (and also much cheaper). So it was almost as though the planets aligned to give us both the opportunity to follow our career dreams in a place that we loved.
How did it feel when you first settled there, compared to where you'd lived before?
Having always come here on holiday, it took a long time to shake that holiday feeling – it felt strange to cook a meal in our own kitchen rather than go have fish and chips on the beach! Particularly as I moved here in August, it was slightly weird having Dan go off to work every day and not take me off exploring in the woods.
Where we lived before wasn't exactly the Big Smoke, but it was a large commuter town less than an hour away from London. Very quickly I began to realise how much more isolated we were here – in our old house the Tesco superstore was 3 minutes up the road; now I have to travel 25 miles to go to one. The nearest train station is a request stop on a single track line that only goes to Birmngham, 3 hours away, we you have to change to go anywhere else. So now, a trip to London will take over 6 hours! But I rather like this isolation, and I've found that it makes you appreciate what's around you, but also make special plans and do more when you do leave the area.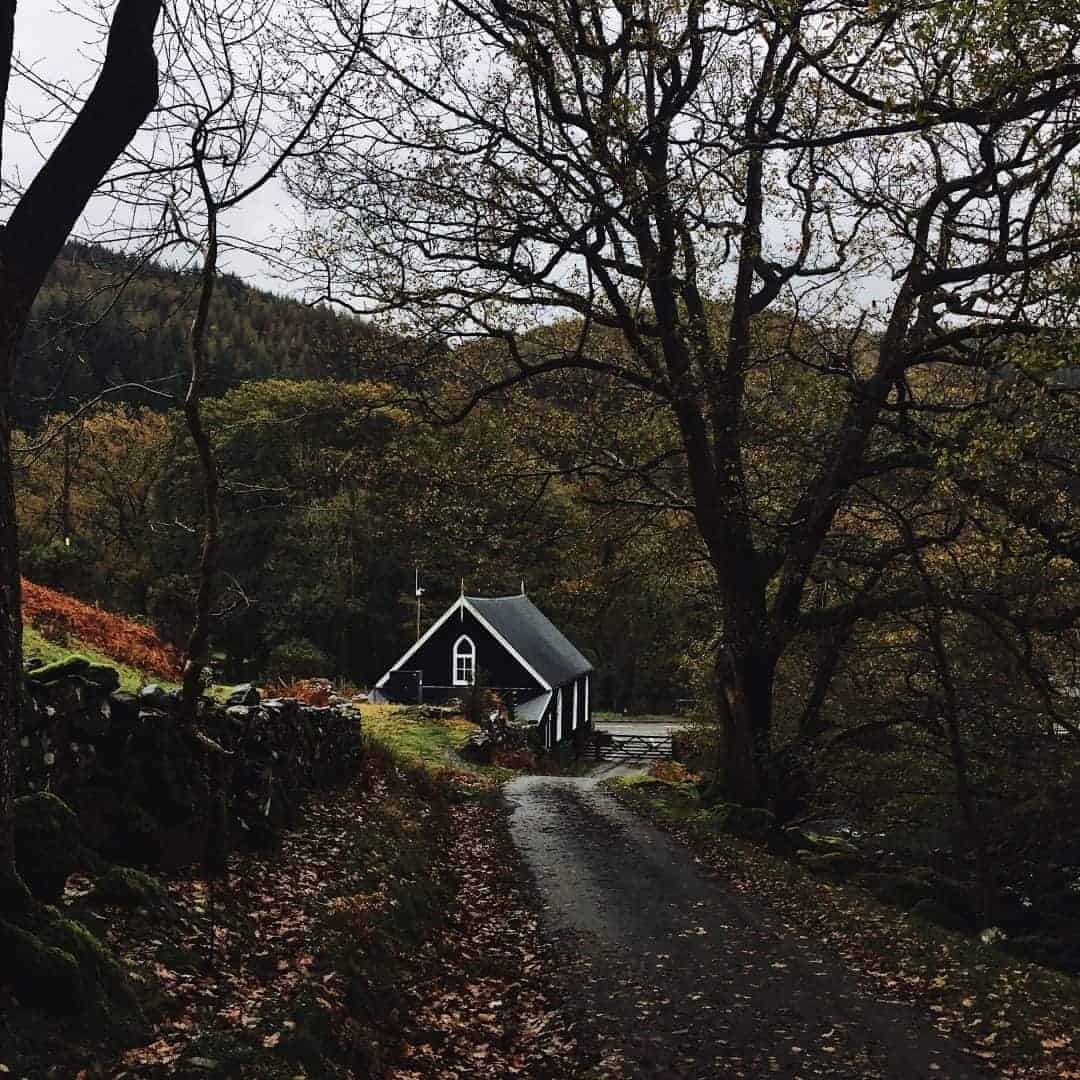 What is it about the Slow Living philosophy that appeals to you and why?
I first started reading about simpler living about 18 months ago, in a period where I was seeking more meaning in my life. I was working a 9-5 job, sitting in front of the TV all night, then going to bed, and that was all my life was. I wanted more intention, more creativity, more purpose, and I found that in slow living blogging.
I've always found consumerism a little uncomfortable (a very contradictory thing for a marketer to say, I realise!). I've never been into buying stuff; I'm not into trends, gadgets or having the latest thing – it's never been important to me. Add to that my concerns about the wastefulness of our culture, as well as my love for all things handmade and indie, simple living came naturally to me, and slipped onto my life as easily as an old glove.

Now you're living it for real, what would you say is the key to living the slow lifestyle?
To accept that there is no one 'correct' slow lifestyle! I've written on my blog about these impossible standards that seem to be holding up the slow living movement, especially on Instagram. I see images of fresh apple pies and knitting by candlelight with a hot cocoa and it makes me feel like a bit of a fraud, that I'm not slow living 'properly'.
All this perfection we see around slow living can be very off-putting, and I definitely fell out of love with it a bit over the summer. While I was setting up my business, of course I didn't have time to be slow roasting things and baking sourdough everyday! So for me, I went back to the heart of why I set up Simple & Season in the first place – to help people with busy lives bring parts of that slow lifestyle in. Whether it's taking a walk without looking at your phone, or taking half an hour to really enjoy your breakfast, it's the little things that are important.
Unless you're really lucky and live on a self-sustaining farm, we can't block modernity and all its pressures out of our lives – we still have to work, to see friends, have responsibilities that prey on our time. The key to slow living, for me, is to recognise that and make small steps to balance it out in a way that is meaningful to you.

How can we all add slow living benefits to our life, no matter where we live or how busy we are?
For me, it's down to the individual – what is most important to you? Perhaps it's food, perhaps it's the outdoors, perhaps it's crafts. Find what it is about slow living that is most important to you and focus on that one thing, rather than try to do everything.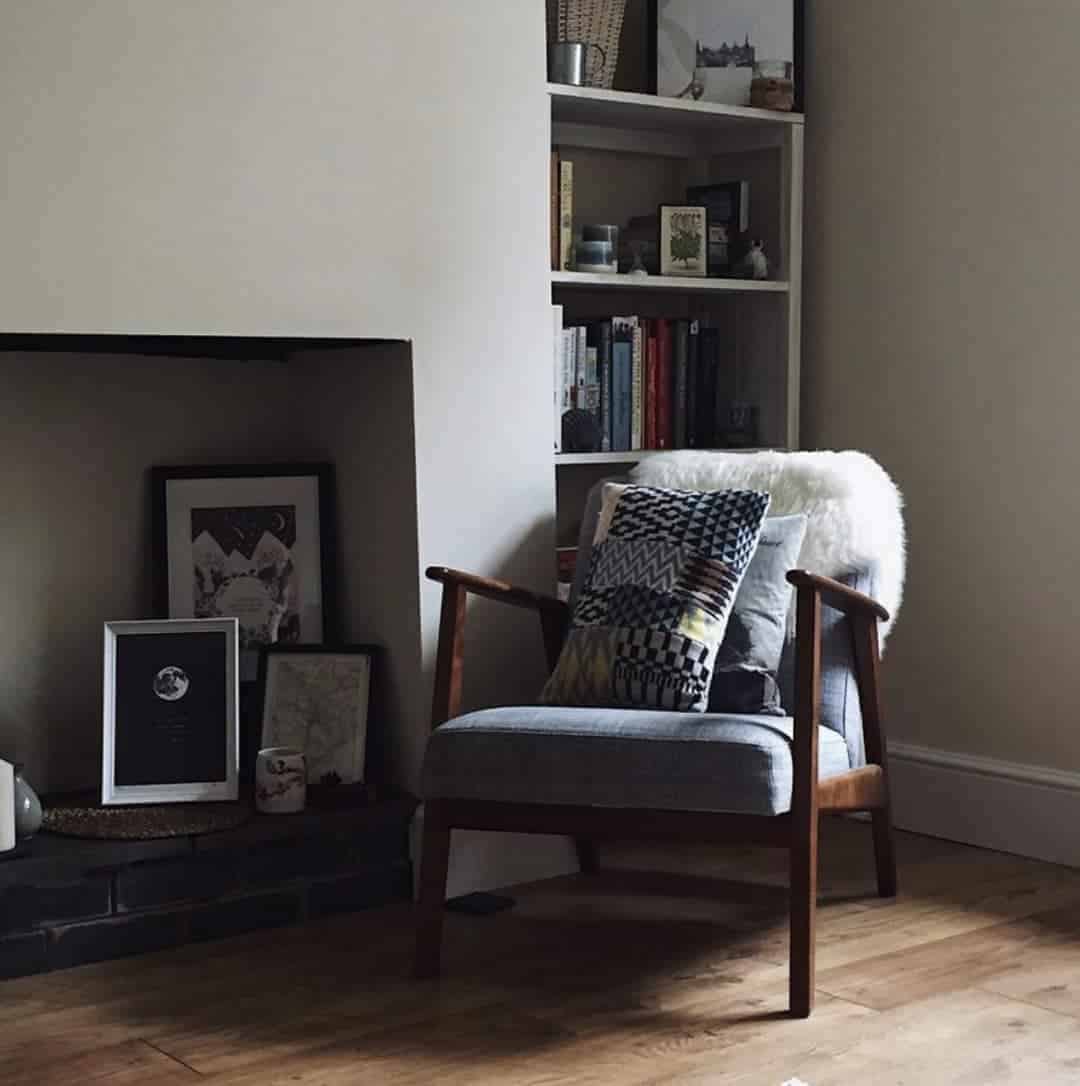 So maybe you make the time to cook a meal from scratch on a Sunday, taking 6 hours to roast some meat from a local farmer and foraging for some herbs to go with it. Or maybe you batch cook some delicious soups using seasonal ingredients every week. Maybe you make time to read a chapter of a book three times a week, or set yourself up a cosy corner that's just for crafting.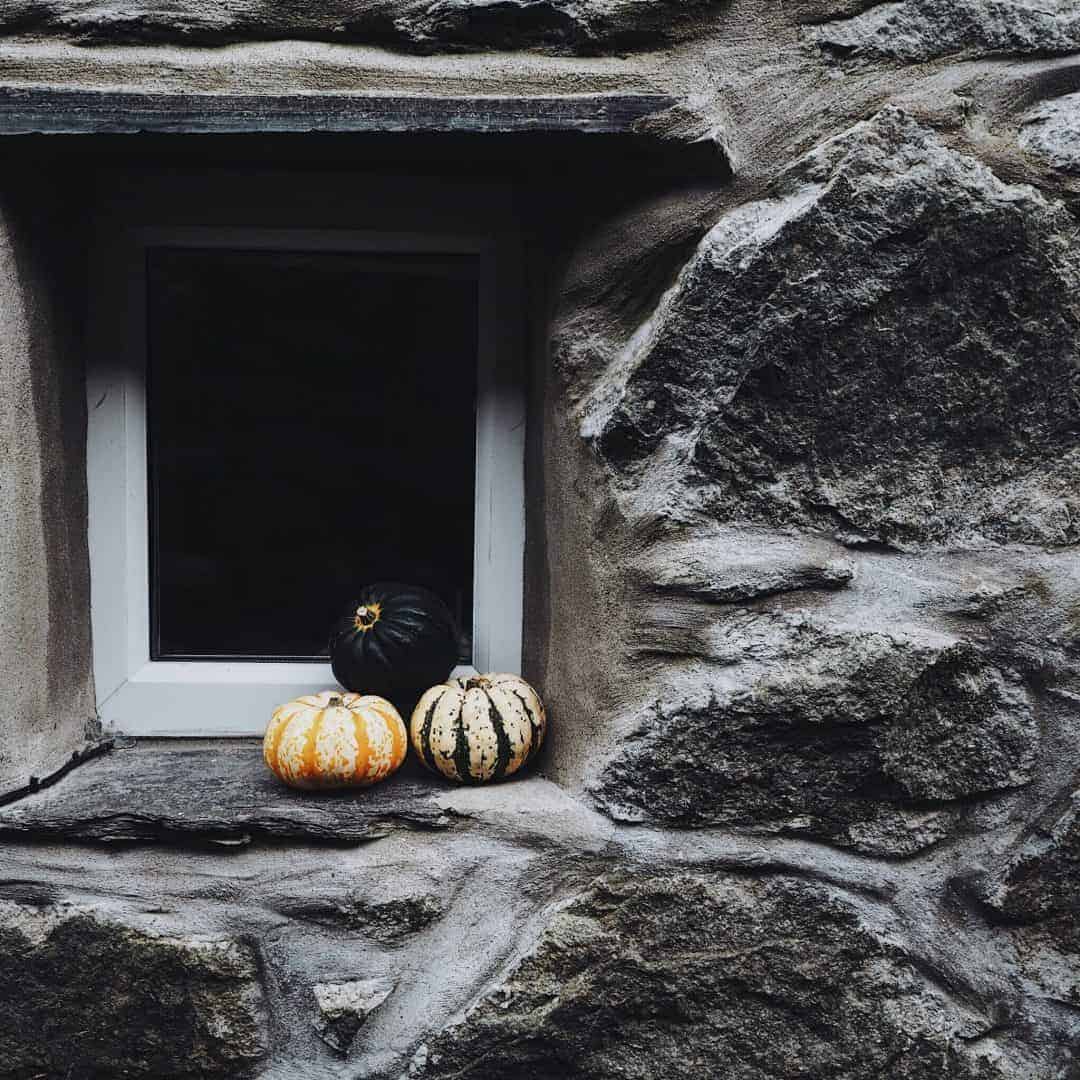 Please describe your home to us. What are your plans?
We are at the end of a small terrace of old miners cottages, clad in the huge grey stones that all buildings in the National Park have to have. Being old, it has all the quirks you'd expect – steps up and down into rooms, not a single straight line and walls a metre thick.
We're renting, so there's not much we can do with it, although it was refurbished before we moved in so it's a nice blank canvas. The décor lends itself to a Scandi style design with wooden floors, light walls and gorgeous bare pine doors. I lean towards that kind of style anyway so I'm going with it.
What's the dream for the future?
I'd like an orchard. I don't know why, and I bet they're a nightmare to upkeep, but I just have this thing about orchards! Preferably one with chickens and rescue donkeys in too. But in all seriousness, after so much upheaval over the last 12 months I think we need to let the dust settle for a while. One of the exciting things about starting a new business is that you don't know what the next month is going to look like, let alone the next year, so for now I'm focusing on being intentional in my work and letting that guide me.
Please describe what you do, and a little bit about the story behind this and your journey
I am a creative business coach and marketing mentor helping creative people find their own clarity and direction in their business and help them grow with soul. The inspiration behind my business came out of the blog and Instagram, and all the amazing creative people I was meeting online. I was an in-house marketer for three years and for some reason it's something that's always come very easily to me, but through meeting others online I realised it doesn't always come easily.
There's so much online advice out there full of 'must dos' and 'these 5 simple things will make you a millionaire', and navigating it all is so overwhelming for people trying to get a business off the ground or take it to the next stage. And a lot of that advice is a bit disingenuous and misleading, particularly for small creative businesses. So I wanted to use my knowledge and skills to help people grow their businesses in an effective but soulful way, in a way that was meaningful and sustainable for them and didn't make them feel, well, really gross!
On my blog, as well as talking about slow living and lifestyle, I simplify key marketing concepts, re-framing them in ways that are essentially human and easy to understand. Through my newsletter Monthly Mail I also set monthly marketing challenges and creative prompts to inject some inspiration and help people do at least one thing that month that will move their business forward. The main part of my work, however, is one-to-one coaching, working with creatives to find out what's holding them back, where they want to be, what they want to do, and putting a strategy together to make that happen. In 2018 I will be launching e-courses and group workshops and retreats too!
What's your favourite way to start the day and when do you start work?
I must admit that I've never been an early bird, and I'm trying to make peace with the fact I never will be. Especially as I live with a chef we don't have a normal 9-5 routine in our house, so I do find it easier to work more in the evenings distraction-free. I've also taken to doing one task from my bed most mornings – maybe replying to emails or posting on Instagram. Not only does it feel kind of opulent, but it puts me in a really productive frame of mind to know I've ticked something off my to do list before I've even got out of bed!
But every day starts with a dog walk along the river which is a few minutes from our house. We have a little Jack Russell who absolutely loves the water! There is a pebble beach at the side of the river and in the summer he can spend hours swimming in and out chasing stones; it's getting a bit cold and fast now but he's still hopeful every morning.
Where/what is your work? Describe the setting for us.
Our house has three bedrooms, so the two attic rooms are his and hers – I have my office and he has his man cave! I sit at a lovely wooden desk, and when I turn to my right I have a big window that look directly over a couple of grey slate rooftops to the mountains. Dolgellau, the town where we live, is dominated by Cadair Idris, Wales' second highest mountain – I liken it to Mount Crumpet in The Grinch. I never tire of this view and am grateful for it every day, particularly as I watched the trees and change colour over the seasons.
Where's the best place to watch the world go by? Please describe it for us
As a town Dolgellau is very huddled together, the buildings are very close so there's no one place in town to sit and have a view. The best place to watch the world go by is actually the path we walk each morning. It's at the start of the Mawddach Trail, a bike and walking path that follows the old railway line 9 miles along the banks of the Mawddach Estuary to Barmouth and the sea. So at all times of year, this is quite busy with both tourists and locals.
Best find for a quiet coffee/cake?
Someone told me that Dolgellau has the highest concentration of listed buildings in Wales, so most places you go are quite quirky. My favourite, however, is the T.H. Roberts coffee shop. The café has had to form itself around the architectural features, like floor to ceiling wooden shelves, a huge haberdashery desk with lots of tiny drawers and an old office plonked in the centre complete with intricately frosted glass and an old fireplace. There's so much to occupy your eyes in there that you almost don't realise what you're eating – but the coffee is good, and the cheese scones even better.
What's your favourite place to eat out and what do you order?
Gastronomy has yet to really hit North Wales, so anything with chips is still what you'll find on most menus (although there are some Michelin star restaurants popping up more regularly now). My favourite place for a relaxed evening and good food is the Dylanwad wine bar. They don't do meals as such, but you can order plates of local cheeses, meats, breads, salads and soups until you're properly stuffed. And wash it all down with Welsh wines recommended by the chatty and knowledgeable staff.
Describe your typical working day for us – best and worst bits?
I'm lucky because I don't have a particularly typical working day – I'm working on several different projects as well as my client work, and what is needed from me changes week to week. Some days I'll have my head down writing blog posts or my e-course, others driving down the country to host a workshop, and others I'll spend on coaching calls with my clients and working on exercises for them. I have a habit of giving myself too much to do, so the worst bit is when I hear my boyfriend's key in the door and think of all the things I haven't done yet!
What keeps you going through the day?
Looking out the window at my breathtaking view, warm slippers and cups of tea – I never used to really drink tea at home but I rely on it so much for punctuating the day (and warming me up!). When I'm really struggling to get my head down and finish a task I've started using the Pomodoro Method – setting yourself a 30 minute timer and doing nothing else but that one task solidly for half an hour. I'm finding it really helps me get into a flow.
How important is sourcing British/local to you – and why?
Sourcing things locally is one of the elements of a slow lifestyle that was really important to me. I believe strongly in living in time with the earth around us, both because it's healthy for us and for the planet. Shopping locally does exactly that, cutting out transport and flying an out of season vegetable half way around the world.
From an economic standpoint too I want to keep money circulating in my local area to enable it to thrive – particularly here where it is not quite so affluent. The whole premise of my business is built on wanting, in some small way, to help fight back against multi-national domination and create diverse high streets and help small businesses thrive and achieve what the lifestyle they long for. Shopping locally and independent where possible is my way of doing that.
One of my favourite local discoveries has been Glosters, a gift shop and pottery in nearby Porthmadog. Run by husband and wife Myfanwy and Tom, she selects exquisite pieces from independent makers in Wales and beyond while Tom beavers away upstairs creating beautiful modern pottery. I'm coveting their scented candles inspired by the local area and already have a couple of milk jugs in their signature glazes.
A great resource for finding Welsh makers is my friend's project Jwrnal – a directory of contemporary craft and makers in Wales. Welsh craft has a tendency to play to the tourist crowd and go down the dragons and daffodils route, but Jwrnal is really rallying against that and bringing young, innovative designers to the fore.
What's your newest/most exciting creation?
I have an e-course launching in 2018 all about blogging for business which I hope will help people who aren't necessarily at a point where one to one coaching is something they can invest in. What I'm most excited about, however, are my group workshops and retreats. I've found some beautiful venues in Wales and elsewhere in England and am putting together a schedule now.
I have been on a few workshops myself this year and the energy you get in a room of creative people all thinking and wishing for each other is kind of transformative. Learning in a room of like-minded people, getting all your questions answered and devoting a day, or three days, to just your business is, I've found, the best way to shorten your learning curve and make genuine progress.

Best place to unwind/escape to in the British Isles?
I'd always recommend people coming here to Snowdonia because I think it's still quite wild and untapped – it's a real escape coming here. Having said that, now that I live here I find myself craving travel elsewhere. I have a soft spot for the Lakes, the Devon and Cornish coasts and the Forest of Dean in the autumn.
Best piece of advice you could share based on your experiences so far?
What I've found across the board when working with clients is that a feeling of confusion, of not knowing where to turn or do for the best, comes from a lack of clarity across the key foundations of business. So making sure that you have a strong business purpose, one that anchors you, directs you and drives you, as well as an in depth knowledge about your target customer are the most important things in building a soulful marketing strategy.
And if you think you've got those things, niche down on what you're great at. We have a tendency to want to be all things to all people, but all that really does is confuse our customers and dilute our offerings. Focus on what you want to be known for, get really specific on what you're amazing at and people will understand. That's exactly what I did.
INFORMATION
---
Get all the info you need to connect with Kayte and Simple & Season – and to find out about her coaching packages, workshops and retreats from the listing >>
Feeling inspired? Take a look at the Creative Workshops category in our Directory, where you'll find a variety of inspiring courses, from art and crafts to fashion and beauty, interiors, cooking and flower & gardening.
If you run a creative course that would interest our readers, please get in touch. Email us at editor@frombritainwithlove.com
---
A pin to share to Pinterest