Tom Raffield (listed in our directory here) designs and makes an award-winning range of contemporary furniture and lighting, each piece hand-made by a skilled set of craftsmen, in their woodland workshop in Cornwall.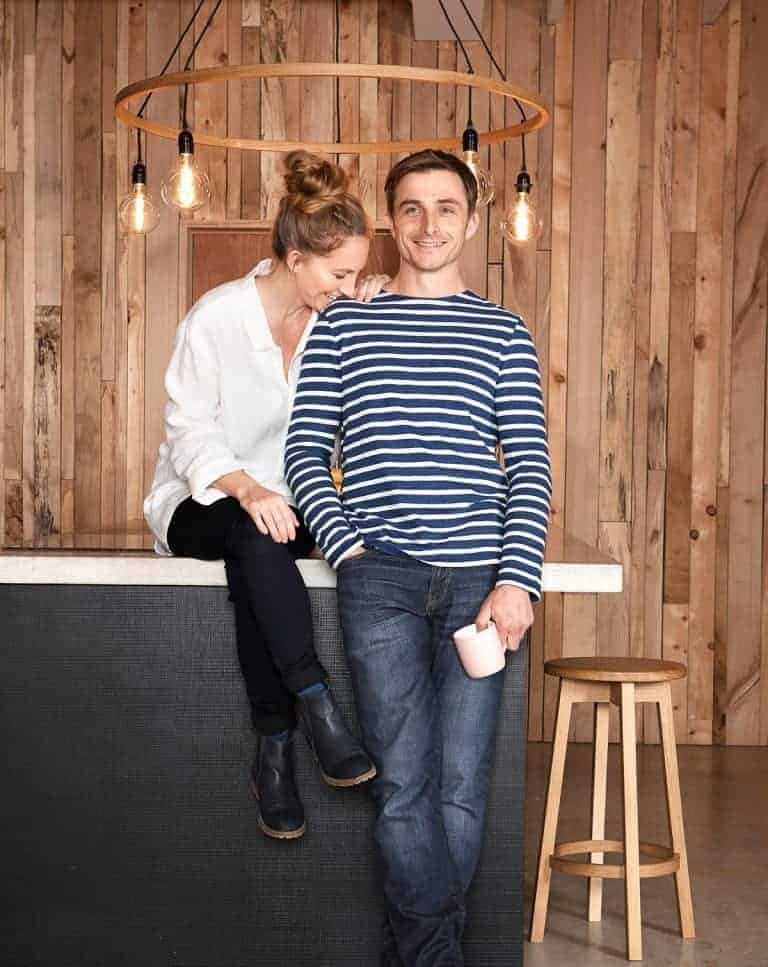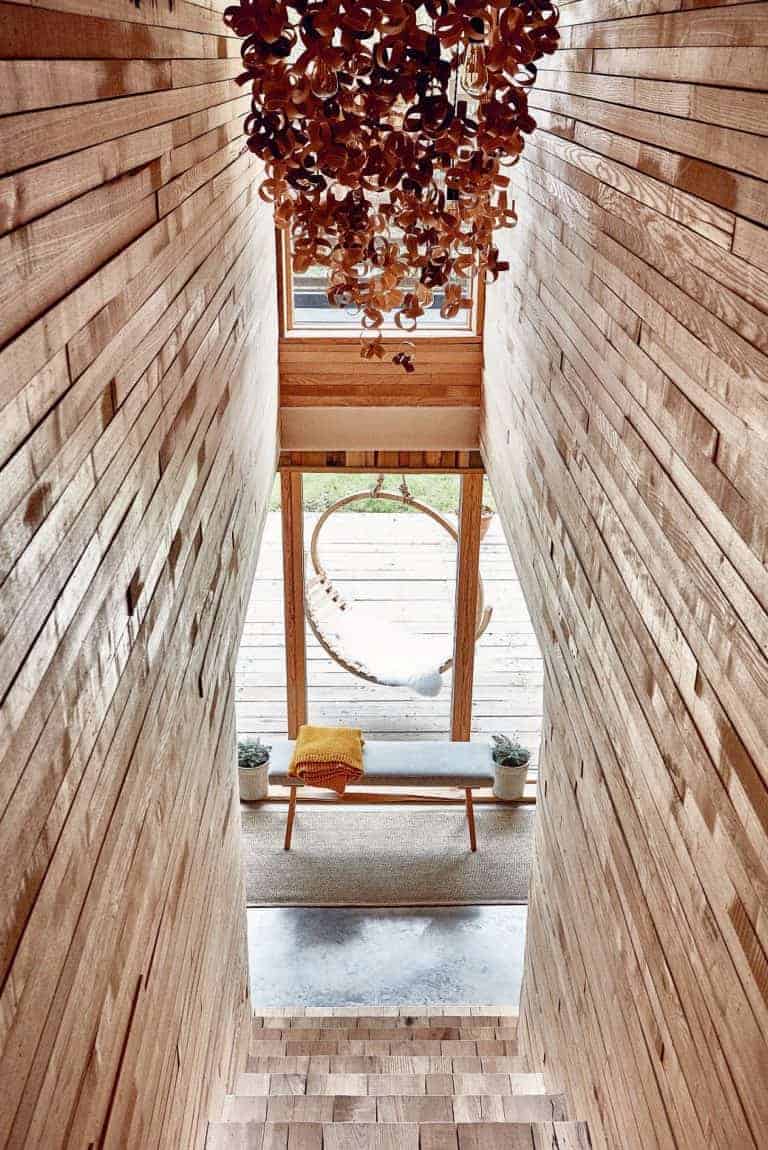 Each piece is individually finished with the same care and attention given to a piece of fine piece of art. The company has a deep-felt belief in the value of sustainability and has been designing and manufacturing steam-bent, wooden lighting and furniture since 2008. Read more about their sustainability commitment here.
Living and working in Cornwall, Tom is a bit of a design genius in our book and we believe his designs are set to become the collectible antiques of the future, so why not invest now and enjoy them for a lifetime?
Tom is listed in our directory so why not discover more now >>
A few of our favourites from the Tom Raffield lighting collection
Tom Raffield Lighting No 1 collection
Already iconic designs and sure to become classics of the future. Steam bent sustainable wood creates beautiful shapes and shadows.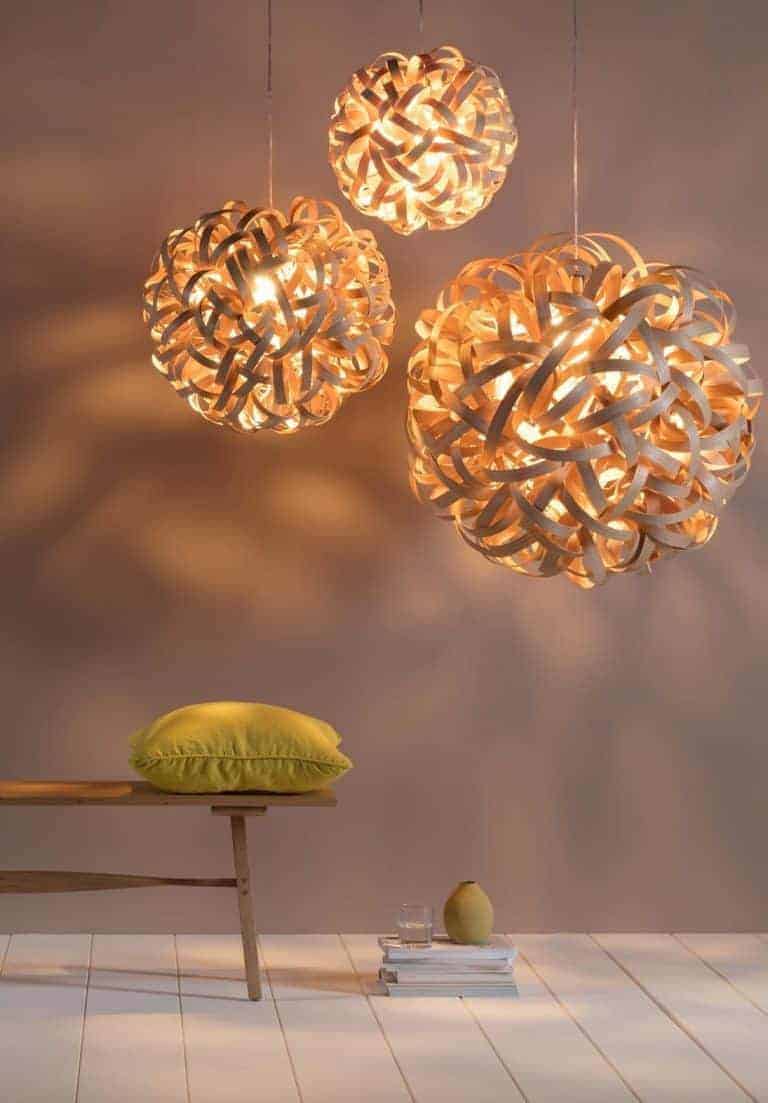 1 Giant Flock Chandelier
A true show stopper, the Flock chandelier is crafted from steam bent curlicues of ebonised tulip wood and twists of golden brass, creating the most wonderful shadows and interplay of light from the three warm-toned filament bulbs. Each intricate piece is in constant motion, creating a weightless rotation and a touch of magic.
2 Scots pendant lights
The Scots lighting range takes inspiration from the woodland floor, where pinecones line the path with their overlapping layers. Each shingle is either ash (to create a permeating glow), oak or walnut (to create down lighting and surface illumination)
3 Merryn Floor Standing planter
Part of Tom's Green Range, he hand makes the Merryn planters from 16 blades of steamed oak.
Amble hanging seat
This graceful hanging seat seems to float in space and is a true statement piece. It's made from three lengths of sustainably sourced ash, steam bent and scarf joined together by hand to create the appearance of a perfect circle from the side. Finished with eco-friendly natural oil blend with a matt finish.
Get a glimpse behind the scenes with this beautiful short film about Tom and the ethos behind his very special business
Find more inspirational lighting ideas in the Lighting section of the From Britain with Love directory
You might also like