Meet Rosebie Morton, founder of The Real Flower Company (listed in the FBWL directory here)
Please describe what you do, and tell us a little about your journey
I started growing scented roses as I couldn't understand why most of the flowers sold in UK florists didn't have the glorious scent I remembered so fondly from my childhood. I'd also discovered that sheep farming and trying to raise a young family – which was what I was doing at the time – was not the best fit! I researched forgotten English varieties of roses and started small with just a few plants in a corner of my mother-in-law's garden. I feel that roses should be celebrated for their scent, for their natural charm and for their individuality – like snowflakes, each one is unique.
We now grow not only roses but sweet peas, British flowers, herbs and seasonal foliage on our sustainable English flower farm in the South Downs National Park in Hampshire. We also have a sister rose farm in Kenya that grows scented roses all year round completely naturally, with the highest possible environmental and social standards. Our flowers are sold direct to florists and via Covent Garden Market, we have a London flower shop in Chelsea Green and bouquets of our sustainable flowers can be ordered online for nationwide next day UK delivery.
Favourite way to start the day?
My day starts at just before seven and I always try to get out of the house before the phone starts ringing. My favourite way to start the day is to take our four dogs – an Irish Wolf Hound, a Labrador and two Jack Russells – for a run. It gives me time to clear my head and to think. I live on the edge of our flower farm so it's a great way to see what's happening and to make plans. My working day normally starts at 8.30am.
What's your morning routine?
After my run I get the dogs fed, get changed myself and sit down to a bowl of natural yoghurt, granola and seasonal fruit – at the moment it's pears from our orchard. I also start with a strong black coffee or two. Working from home, my office is in my kitchen. I have a big old wooden desk, which is surrounded by big glass windows. There's a beautiful view over the fields and part of the garden and I can also see who's arriving. I love looking out at the bird table, which at the moment is often occupied by a squadron of goldfinches – I have to try not to get distracted by them too often. I would describe my desk as orderly chaos – I know exactly where everything is, but no one else does!
What keeps you going through the day?
Our business is constantly evolving and always challenging so you never know what's coming next. One minute I might be discussing which rose to grow in a particular spot and the next I'll be talking to someone who wants to deliver a tonne of wheat or on my way up to London to speak at an event or to visit our Chelsea flower shop.
Top tips for enabling creativity?
For me it has to be getting out and being in nature – really looking at the natural world around us. I'm so lucky to live where I do, surrounded by farmland, as I only have to look at the hedgerow where there's so much creation going on to feel re-inspired.
Greatest simple pleasures?
Running to the top of a hill and gazing out at the countryside around me. You have such a fantastic feeling of space and it instantly helps to put things into perspective.
Approach to setting and achieving your goals?
I work best when I give myself a timetable (which I don't always do). If I have something to do by a certain date then I always do it. I've recently started to write a book and as I don't have a set deadline I'm finding it hard to progress.
What do you like best about the area in which you live?
I love the peace and tranquility. We have no neighbours and we're surrounded by the beautiful countryside of the South Downs National Park so everywhere I look there are the wonders of nature.
Please share a real hidden gem with us – the sort of place we'd never find in the guidebooks
I love Chelsea Green in London – tucked between King's Road and South Kensington – for its village atmosphere and wealth of independent retailers. We had our eye on opening a London flower shop there for some time before we found the right space.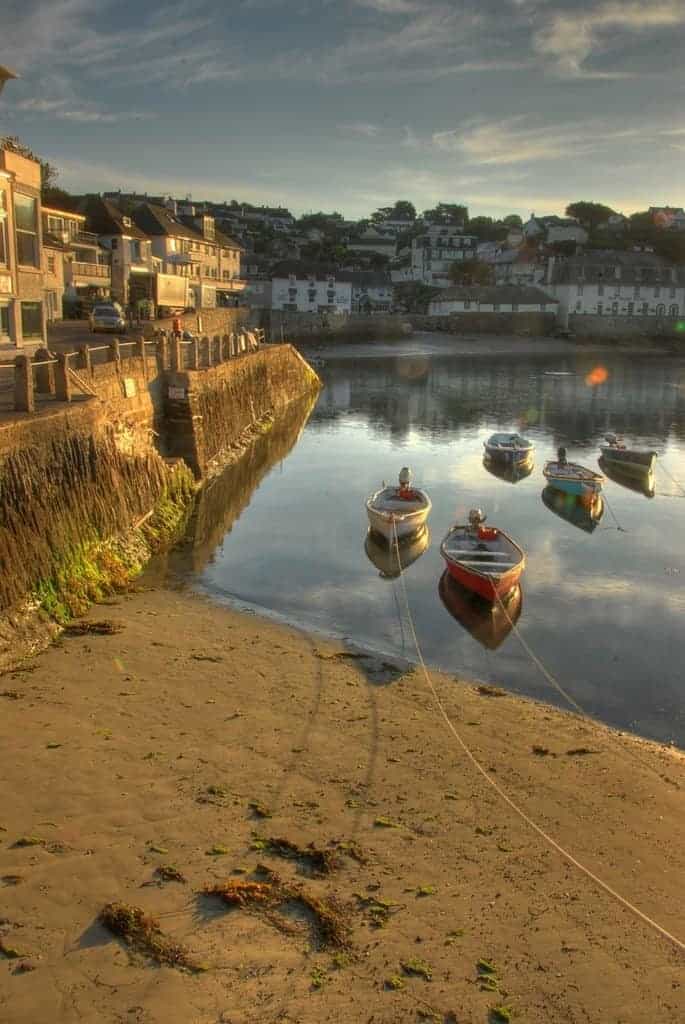 Best place to watch the world go by?
Sitting on the harbour wall in St Mawes in Cornwall, watching the fisherman, tourists and locals go by while the light dances on the water.
Favourite way to spend an evening?
At home, having a barbecue at the top of our garden and watching the sun go down.
How important is seasonal living to you?
My whole business is built around seasonality so it's absolutely key to me. I think that if you live in the UK then you have to embrace the seasons as that is one of the things that makes Britain special. Each season has something different to offer – light, colours, scent and textures.
Favourite walk?
My favourite walk is in Northumbria, starting at the little fishing village of Craster and walking round to Dunstanburgh Castle. It's wild and rugged and you see black face sheep and snipe and well as a wealth of seabirds. If you're lucky enough to pick a sunny day, you can see for miles.
Do you support plastic-free and zero waste?
Plastic is so often about throw-away, which is so wrong. I'm really passionate that we have to change and cut back or even better cut out plastic, so I try to be as plastic-free as possible. I love to buy from farmers' markets as it's a great way to buy fresh, locally grown produce and cut back completely on unnecessary packaging.
Find out more about The Real Flower Company's eco-friendly ethos here
How important is making in the UK to you?
It's really important as we have such a wealth of talent and skills in the UK. I believe that less is often more – something made beautifully locally that will last is so much better than something cheap from abroad that needs to be replaced more often.
What are you passionate about right now?
It has to be the colours of autumn – it's things like gourds and squashes that are looking so exquisite at the moment. Summer is more understated whereas autumn is rich, fiery and clashing – anything goes. Grasses, Chinese lanterns and berries are all looking fantastic now and their jewel-like tones are showcased in our Wild Autumn Bouquet, which unites the very best of what's in season now from our sustainable English flower farm.
photo credits: William Stephens, Andrews Walks
INFORMATION
---
The Real Flower Company is listed in the From Britain with Love  directory here >>
Visit the listing to find all the information you need to browse – and shop from – the website and connect via social media
Are you a maker or creative course provider? Like to list with us and benefit from joining our supportive community? We'd love to hear from you. Check out the packages we offer on our Join Us page and get more details from our Information pack here
---
A PIN TO SAVE TO PINTEREST