Meet Eleanor Cheetham Creative Countryside editor
I first came across Creative Countryside magazine (listed in the FBWL directory here) at the end of last year when I spotted it for sale in the lovely Lewes Map Store online shop. The wild and natural image on the cover and the simple, clean design drew me in.
I ordered a copy as well as browsing the online journal and really enjoyed dipping into it all whilst recovering in bed from Christmas flu. There was so much inspiration – from recipes and seasonal foraging ideas to photography of windswept wild landscapes and pretty bluebell woods.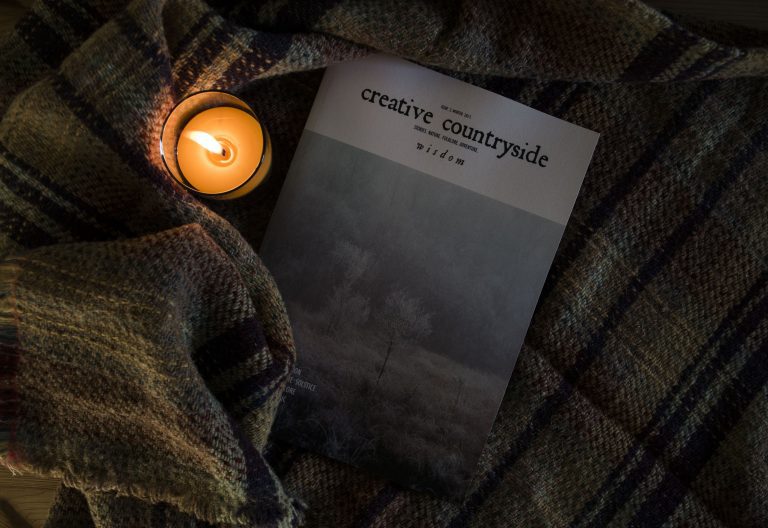 I decided I wanted to know more about the magazine's editor, Eleanor Cheetham, who lives in rural Lincolnshire. So I asked her to share some thoughts and inspirations with us. Hope you enjoy discovering the lovely people and places she mentions as much as I did,
Please tell us a little bit about what you do and your journey
I'm the editor of Creative Countryside, an online journal and quarterly printed magazine all about slow, seasonal living. Creative Countryside began in March 2014 with no domain name, no schedule, no followers, and no idea of what it would become. I set up the original blog with a singular intention: to write more about my life in the countryside, growing vegetables, exploring outdoors and appreciating life's little moments.
Initially I didn't tell anyone I'd set it up – I was terrified that my family and friends would find out and wonder what on earth I was doing! But in time, I became braver, and gradually the ideas grew.
At the start of 2016, posts were sporadic to say the least, and all my time seemed to go on my day job (an English teacher at a secondary school). I felt stifled. So I became braver still, and quit my job to begin a part-time MA in Creative Writing, whilst building Creative Countryside into something more than a place for a few scribbled thoughts.
Every day was consumed with new ideas, and it wasn't until September 2016 that the concept of a print magazine began to formulate.
Since then, I've enlisted the support of so many contributors, and it has been wonderful to build the community, especially with the introduction of seasonal gatherings this year. My philosophy continues to be one of slow, seasonal living, and my hope is that people will be inspired by the journal, magazine or gatherings, to live in a similar way.
Favourite way to start the day?
With a one year old, I only have two mornings a week to work on Creative Countryside whilst he's at nursery. On these days, I arrive at the local arts centre just after 9am and order a large coffee before settling in for a few hours.
Morning routine?
If I'm working, I like to set my intentions the night before so that I'm ready and prepared to get started straight away. Usually I'll sort through emails first so that mentally I feel ready to approach any projects I've got on the go. I find working at home quite difficult as there are so many distractions, so basing myself at the arts centre means a constant supply of coffee, library books and the hum of conversation all around me, and nothing to do but get on with it!
Please describe your typical working day for us
I love the feeling of being right in the middle of a project, whether that be editing an issue of the magazine, or organising the workshops for a gathering. Replying to emails and keeping on top of social media are probably the things I enjoy least, though I do get a great deal of satisfaction once these tasks are completed! I try to get these out of the way with first, before spending a couple of hours working solidly on one project. I used to be a big fan of multi-tasking, but I get so much more done when my attention isn't diverted.
What keeps you going through the day?
Coffee! Plus lots of planning and dreaming about the future. And I couldn't do any of it without my wonderful team who are scattered across the world, but have the same values and ethos that I do.
Top tips for enabling creativity?
Keep a notebook with creative thoughts and ideas, or send yourself emails if you prefer to work digitally. Then when you have a block of time – at least an hour – look back on your notes and try to make sense of them. Sometimes creativity strikes at inappropriate moments (usually when I'm about to go to bed), but try to take advantage when it does and spend a few minutes getting down your ideas.
What are your simple pleasures and why?
Walking around my garden and noticing all the tiny seasonal changes keeps me grounded. If I get chance, I love to get really lost in a good book and forget any stress or anxiety I've felt that day. I also can't resist a slab of homemade cake.
What is your approach to setting and achieving your goals?
I am a list-lover! But this year I've tried to get a bit more organised and I've been using the Dailygreatness planners – I've found them incredibly helpful in setting priorities and keeping on track. I'm also learning that it's OK for goals to change over time, it's all about readjustment rather than feeling like you've failed.
What do you like best about your neighbourhood?
A public footpath runs right past my front door and up into rolling farmland; I'm so lucky to be able to live in an Area of Outstanding Beauty and explore this environment on a daily basis. Not many people holiday in the area either – it's a hidden gem – so there's always a quiet spot to escape to. Lincolnshire is famous for its huge skies, and it's wonderful to walk back down into the village watching the sun set and bleed into the sky.
Please share a real hidden gem with us – the sort of place we'd never find in the guidebooks
Theddlethorpe Beach. It's quiet, huge, and perfect for solitary walks or family picnics.

Best place to watch the world go by?
Caistor Heritage Centre. It's warm and cosy, serves delicious pancakes, and is full of books.
Favourite shop and why?
Doddington Hall Farm Shop – fruit and veg from their kitchen garden, shelves full of local produce, and simple kitchen utensils. The brownies are incredible.
Favourite walk?
There's a walk we call 'the triangle' that starts just on our doorstep. It only takes about 40 minutes, but you can see the village and incredible views of the Wolds and there's always so much wildlife to watch.
What are you passionate about right now?
Community, definitely. The connections I've made since starting Creative Countryside have been so important to how it has evolved. The best part of my job is meeting other like-minded folk.
Best local place for rummaging vintage finds?
Jim's Yard just outside Tealby, or Hemswell Cliff.
Can you sum up your ethos and what inspires you?
Life should be lived slowly and wholeheartedly. Embracing the seasons and nature brings great joy.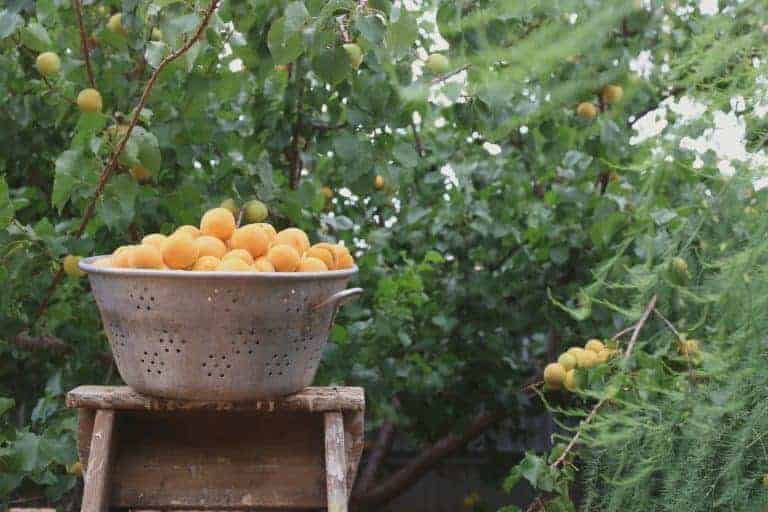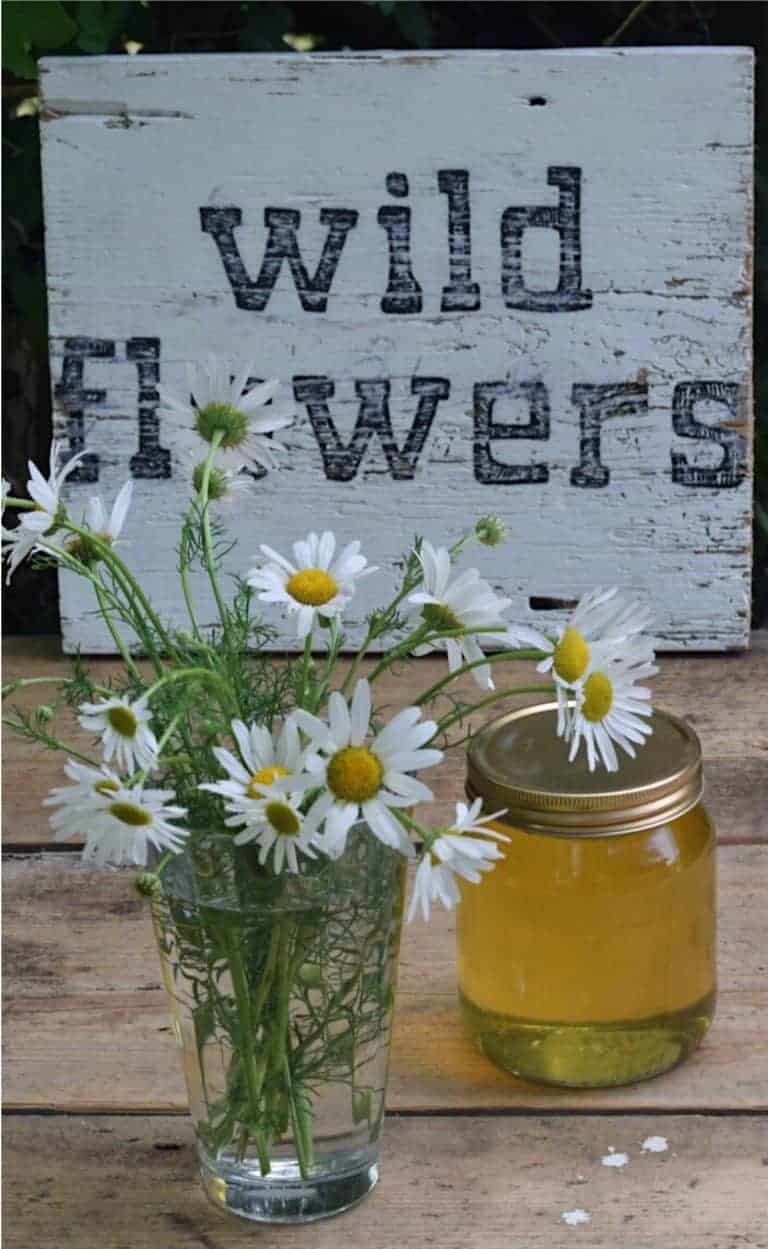 Sharing stories and traditions is a wonderful way to connect with others. Cherishing everyday adventures allows for a simpler, more meaningful life.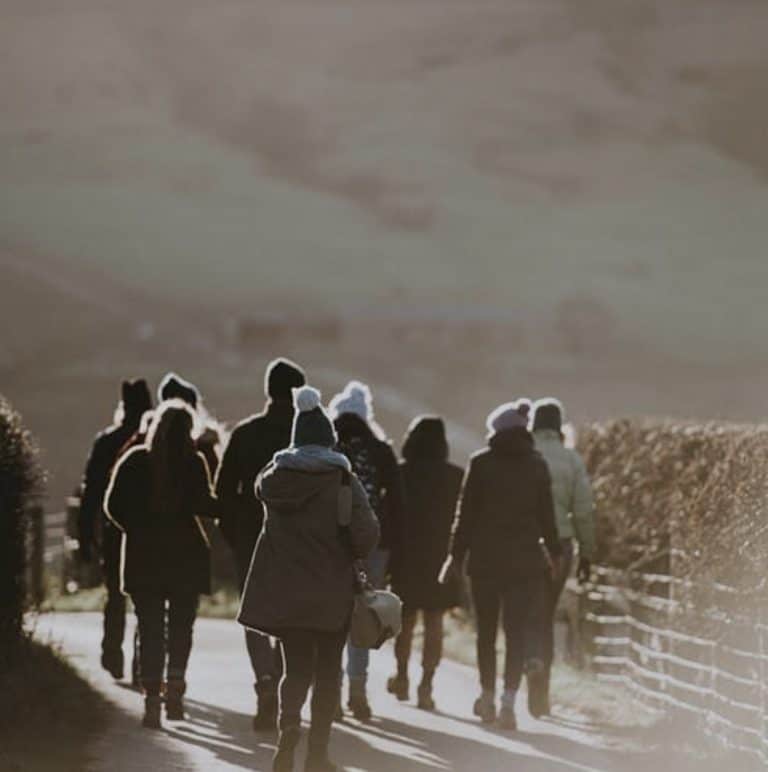 What are you most proud of?
Building a community of wonderful creative people.
Who are your favourite UK makers?
We Are Stardust, Frond & Feather, Kindred & Wild – all inspired by nature, all lovely ladies.
Best place to unwind/escape to in the British Isles?
So many! But we went to Loch Tay (Scotland) for our honeymoon, and the local area was the perfect balance of beautiful scenery, quirky bookshops and peaceful walks. Go in autumn for the best colours.
Best piece of advice based on your experiences so far?
Be brave. Nothing that I have achieved would have been possible if I hadn't reached out to people to get involved when I first started the magazine. Equally, be brave if you want to say no. My focus for this year is 'balance', and in order to be balanced I've had to say no to a number of opportunities. I'm slowly realising that you choose what happens in your life and work, and that's been such an important lesson to learn.
What are you listening to/reading/watching right now?
Reading The Living Mountain by Nan Shepherd, and other independent magazines (Ernest, Another Escape).
Listening to The Full English (folk band).
Watching repeats of Friends on Netflix when I need to switch off for half an hour!
Secret to being happy?
Letting go. Realising you need very little. Love and connection conquers all.
Goals for the future?
I'm a quarter of the way through writing a book, so hopefully I'll get that finished this year. I'm hoping to expand the magazine, see it stocked in more shops, and continue to feature talented writers, photographers and illustrators. And of course, I'm continuing to organise seasonal gatherings. Cultivating the community that I've created is going to be key over the next year or so; I can't wait to connect with lots more like-minded creatives!
INFORMATION
---
Creative Countryside is listed in the From Britain with Love directory here >>
Are you a maker or creative course provider? Like to list with us and benefit from joining our supportive community? We'd love to hear from you. Check out the packages we offer on our Join Us page and get more details from our Information pack here
---
A PIN TO SAVE TO PINTEREST