Devon-based Teresa Cole is the face behind Teresa Green design – a  unique range of hand-printed textiles designed and made in Devon.
With their quirky use of themes including kitchenalia, garden objects and simple shapes, quality fabrics sourced from the UK and pure linen from Ireland, Teresa Green designs have a light touch and contemporary freshness that sets them apart. 
photo credit: James Millar
---
Tell us a bit about yourself and what inspired you to start the business
I have always loved the idea of working for myself and luckily straight from college, it all just fell into place.
Describe where you work
I work in the attic of a beautiful old barn on the bottom of a country estate in Devon.
It's tucked in the bottom of the valley and surrounded by very steep hills and a working sheep farm, it really is idyllic. I love the light that seems to change daily.
How do you like to start the day?
Not too early! A little pottering, with the radio on and a cup of tea or two.
What is the best thing about what you do?
I feel lucky that I enjoy what I do and that I am able to do it when I choose and work from anywhere.
Do you use any specialist techniques or equipment to produce your goods?
I screen print each item by hand so that makes every item just that little bit unique. I love linen and most of the collection is made from this. It softens with age and has great durability.
photo credit: James Millar
What inspires you?
My passion for antique kitchenalia- especially kitchen scales and ladle shaped spoons. Both of my grandpas have also fed my imagination, with their sheds crammed full of old garden objects and treasure-I have an obsession for elongated watering cans and apple ladders….

What is your latest or most exciting creation?
I have been developing a range of linen dresses and bags. Working with small placement prints on the hem and in the pockets too. Some of the bags have old leather belt handles- I love the worn quality these have.  Also starting to combine hand painting and printing – some really lovely textural qualities coming through.
photo credit: James Millar
What do you like to do for lunch?
Make soup or if I'm lucky re-heat left overs!
What keeps you going through the day?
Radio 4! It's company and keeps you sane…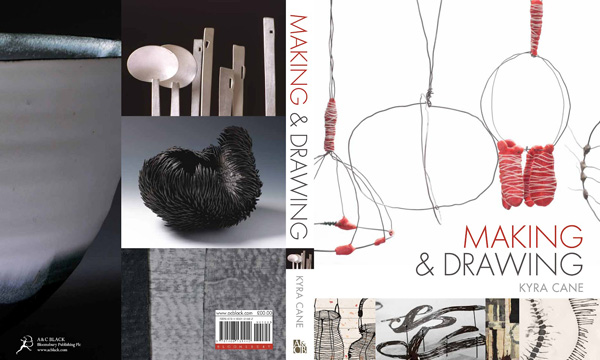 What has been your proudest moment in business so far?
Ooh, hard to think of just one…I've been very lucky to have had some fantastic articles from Selvedge Magazine, Country Living and World of Interiors…. But I was asked last year to be part of a book ' Drawing and Making' by Kyra Cane, which was really lovely- it gives you that strange out of body tingling!
 Which other British producers inspire you and why?
So many to choose from… I love Old Town Clothing for their love of simplicity, Grainne Morton Jewellery – for the many mini found treasures that are encapsulated into mini print drawer style pieces… Wolframm Lohr for his utilitarian leather bags, Katrin Moye for her gorgeous world of dotty ceramics…  James and Tilla Waters  for their shallow cups with a subtle colour rim..
How important is local or British sourcing to you and why?
All of my sourcing for my collection and any out sewing is all done within the UK. I was offered the opportunity to produce overseas but it just didn't sit right… would rather keep jobs and skills here as we have lost so many.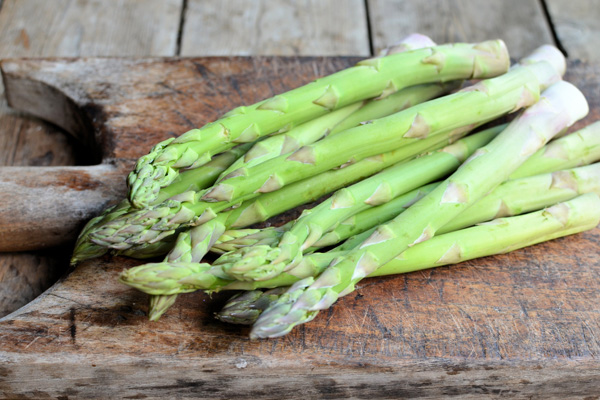 Do you make an effort to buy British when food shopping?
It's really important. I co-own a café and shop in Exeter called Bel Green so my business partner has made me more passionate about seasonal local produce. It's great to look forward to things coming into season- it's a treat the first spring rhubarb and asparagus…! Foraging and fishing locally with Fraser the fisherman has also made me enjoy the seasons.
 Where is your favourite place in Britain to getaway to?
Kettles Yard in Cambridge, there is a fantastic house that has a great collection of Alfred Wallis and Ben Nicholson pieces, also a wonderful collection of spherical pebbles and incredible light! Godrevy Bay In Cornwall has stunning costal walks. Will definitely blow away the cob webs!
 What are your plans or hopes for the future?
To find a country spot to settle in with a studio in the garden…
Directory
Head over to her listing now to find out more >>
Photos courtesy of Teresa Green, Kathleen Jean, Donna Eaves and James Millar