I'm so happy to share a glimpse into the inspirational slow and seasonal world created by Laura Pashby over on her blog, Circle of Pine Trees and Instagram page @circleofpines. Laura is also Deputy Editor of wonderful 91 magazine and I love the way her passion for literature interweaves with her appreciation of the natural world. Hope you enjoy discovering a few of her simple pleasures and ideas for finding creativity. There are also links to Laura's free Small Stories e-book and popular creative e-course Little Stories of your Life. Enjoy! X
Please describe what you do and a little bit about your journey.
I am a freelance writer, editor, and lifestyle photographer, and the mother of three small boys. I tell stories using words and photographs: on my blog, to my 55k+ Instagram following, for brands, and on the pages of beautiful magazines.
I am also the author of the Little Stories of Your Life E-course, a five-week online course that nurtures creativity and confidence, teaching students to harness the power of storytelling in their life and creative work.
A lifelong bookworm and lover of stories, I graduated with an MA in English Literature. My obsession with photography began on my 15th birthday when my father gave me an Olympus Trip camera and a home darkroom. I've been taking pictures ever since.
When my son was a baby, I discovered the world of blogs and found corners of the internet that women like me had claimed for their own. I opened my eyes and saw the world afresh, picking up my camera and a notebook and beginning a journey that took me from feeling lost and isolated, convinced that I had nothing to say or share, to living a fulfilling creative life that I love.
Favourite way to start the day?
In an ideal world, I'd start the day gently, perhaps with yoga stretches, writing some morning pages and drinking a cup of tea. In reality, I have three small boys, so my mornings are rather chaotic, but luckily I do usually manage the tea. I start work once the boys are at school, in my tiny little office at the top of the house.
What keeps you going through the day?
Coffee! Also my time is quite limited, so I have to be organised. I also love the view from my little office window, it's a welcome distraction if I need a little headspace.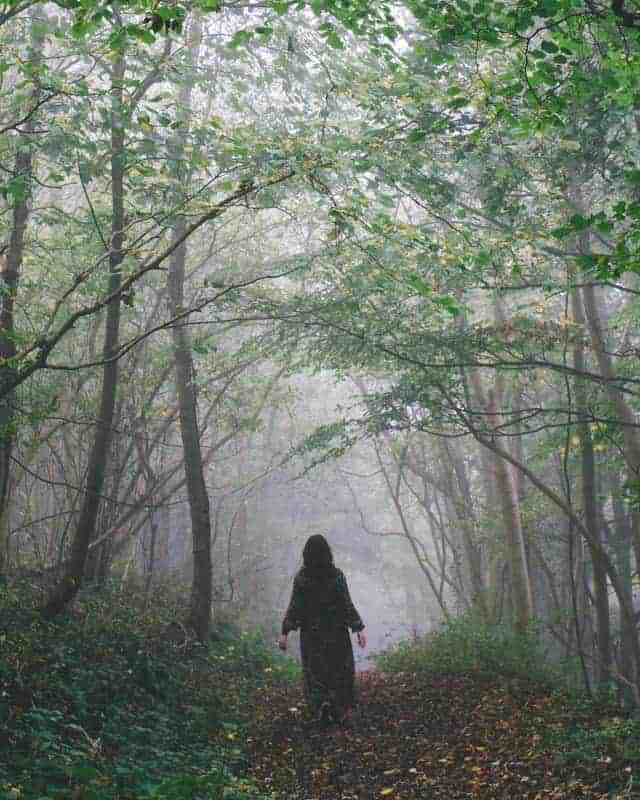 What are your top tips for enabling creativity/inspiration?
I find that if I'm in need of inspiration, it helps to go offline and analogue. Instead of taking pictures with my phone, I use an instant camera. Instead of reading articles online, I pick up a book. Instead of scrolling through Instagram I pull on my coat, step outside and visit somewhere new. Whether I take an entirely new route, or a familiar well-trodden one, walking allows me to quiet my busy mind and make space for inspiration to return.
What are your favourite flower (or flowers) from each season?
This is like asking me to pick a favourite child! it's so hard to choose, but I'm going to say lilacs in springtime, roses in summer, hydrangeas in autumn and snowdrops in winter.
What are your greatest simple pleasures?
I think I'm with Oscar Wilde on this one: "With freedom, books, flowers, and the moon, who could not be happy?"
What/where do you like best about the area in which you live?
I love woods on the hill above our little town. That's where you'll find me on afternoons in springtime, tiptoeing my way through wood anemones, gathering handfuls of wild garlic. On hazy summer evenings I'll be eating a picnic supper with my husband as the children play under a canopy of green.
In the autumn we stroll amongst the beech trees, watching the leaves' chameleon journey from green to gold, bronze to brown. Come winter, on a grey and foggy morning, there's nowhere I'd rather be than those familiar woodland ways, camera in hand, alone in the eerie calm of the trees.
Most treasured possession?
My Granny's wedding ring. She got married during the war, and her ring was Welsh gold, like the queen's.
Favourite walk and why?
My favourite woods when there's been a snowfall – they're transformed into a Narnian wonderland and the well-worn paths become part of a delicate unfamiliar realm.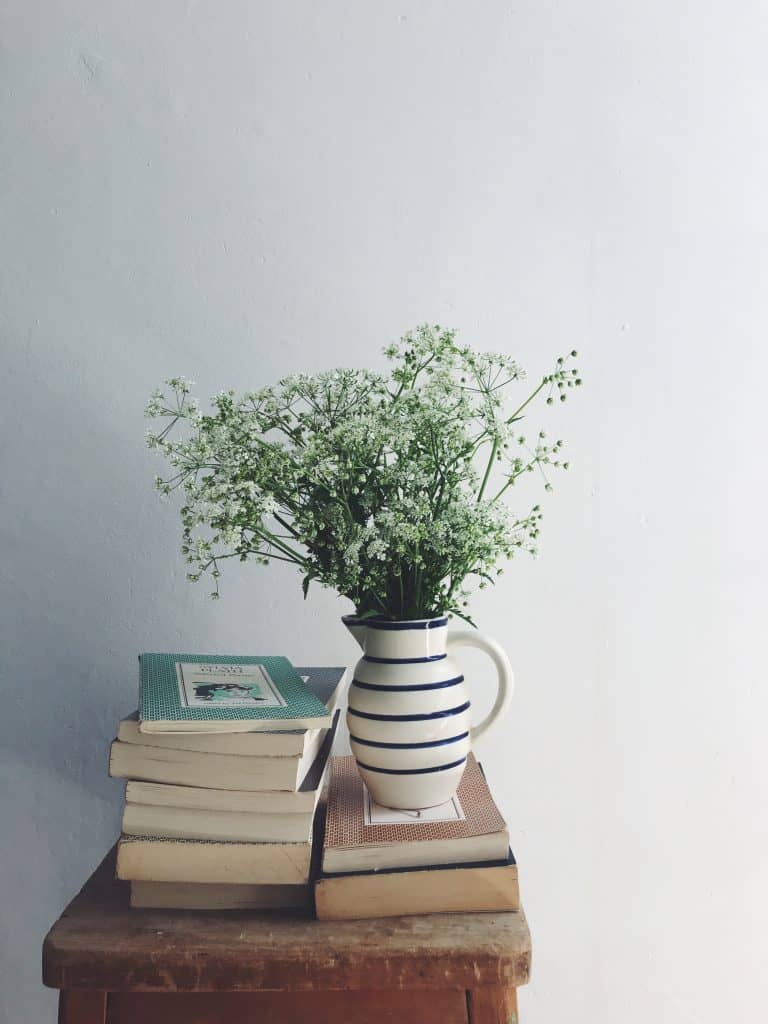 What are you passionate about right now and why?
I'm passionate about small stories. Everyone has their own tales to tell and a small story told truly is has its own particular power.This is why I teach the Little Stories of My Life E-Course. I give my students the tools that they need to capture the world around them: to see the beauty of simple moments, to produce wholehearted words and narrative images, and to tell their stories.
What inspires you?
I'm always inspired by the natural world: the landscape, the trees, the flowers, even the weather. I also take inspiration from books – stories and poetry – and in my photography I'm unfailingly inspired by the magic of light.
Best piece of advice you could share based on your experiences so far?
I'd echo Nora Ephron's advice to 'be the heroine of your own life'. Sometimes it can take courage to find your voice but don't be afraid to tell your story- you're the only one who can play the starring role. If people engage with your story, they engage with you. You don't need a grand narrative arc to make an impact- the smallest stories can be the most powerful when shared with honesty and even vulnerability.
Favourite book of all time and why?
As an ex English Literature student, and lifelong bookworm, this is an extremely difficult question to answer. There are so many books that have a special place in my heart. However, I think that the book that had the greatest effect on my own storytelling was Rebecca Solnit's The Faraway Nearby. It transformed the way in which I think about stories.
What's the secret to being happy?
I think it's cultivating the ability to notice and take pleasure in life's details. Finding the things that light you up, that inspire, intrigue and delight you. Our lives are not defined by bright, exciting events. It's the stretches of time in between that matter- the little instants, the quiet moments and the daily choices that make us who we are.
What are your goals for the future?
I feel very lucky to be able to do what I love- telling stories with words and picture, and helping others to tell their stories through the Little Stories of My Life E-course. In the future I'd like to continue to do so, perhaps also writing another E-course and maybe even one day (whispers) a book.
INFORMATION
---
Circle of Pine Trees is listed in the From Britain with Love  directory here >>
Book a place on Little Stories of Your Life e-course here >>
Sign up to receive your free ebook Small Stories here >>
Follow Laura on Instagram at @circleofpines here >>
Are you a maker or creative course provider? Like to list with us and benefit from joining our supportive community? We'd love to hear from you. Check out the packages we offer on our Join Us page and get more details from our Information pack here
---
A PIN TO SAVE TO PINTEREST