I do love a good magazine. Over the years, Clare Gogerty has been associated with a few of my favourites. She was editor of Coast magazine (the perfect escape if, like me, you dream of waking up to the sound of the sea from your bedroom window). Clare is also currently Associate Editor of The Simple Things, which I love to treat myself to each month. It's a beautiful celebration of the simple pleasures in life.
Quite often Clare has written the features I have enjoyed reading most. So I decided to ask if she'd like to write something for us. I was interested to know a little bit more about Clare and her inspirations. Turns out she loves swimming outdoors on winter mornings, has a vintage maritime map of the coast hanging above her bed so she can dream of the sea and is also a fellow compulsive lover of cushions and throws. I hope you enjoy discovering the other simple pleasures and local finds Clare has shared with us as much as I did…
Please tell us a little about what you do and your journey
I work at The Simple Things three days a week, and on the other two days, I write books. The Simple Things is a rare thing these days – a print magazine that is flourishing. I think this is because it is honest – it doesn't promise readers quick fixes or 101 beauty tips. Instead it focuses on what really brings happiness: spending time with family and friends, exploring new places and ideas, being creative, rustling up tasty food, and drinking tea. We drink a lot of tea in The Simple Things office! And eat a lot of cake.
I look after the homes and gardens elements of the magazine. Some of the features I commission, and others I write. My favourite thing is finding, then meeting, interesting people and writing about them. Recently, I spent a day with Mandy Pullein, a shamanic practitioner in the Forest of Dean, and another day in Norwich with Fiona Burage of Nor-folk blog and Instagram fame.
Above: photography by Ali Allen from Tonics & Teas by Rachel de Thample, featured in the January issue of The Simple Things
Before The Simple Things, I was editor of Coast magazine for six years, and before that I worked on a number of other consumer magazines including the National Trust magazine, Esquire, InStyle, ES Magazine, Tatler and Grand Designs Magazine, which I also edited. Editing Coast meant that I spent many weekends travelling around the UK coastline, meeting all manner of folk and really getting to know our shoreline. All this knowledge came in good use later when I wrote the National Trust's book of the Coast, and several of their guidebooks.
This year, I have been commissioned by Piatkus to write a book about modern pilgrimages, so I intend to spend a lot of time with my walking boots on following ancient tracks and discovering magical places.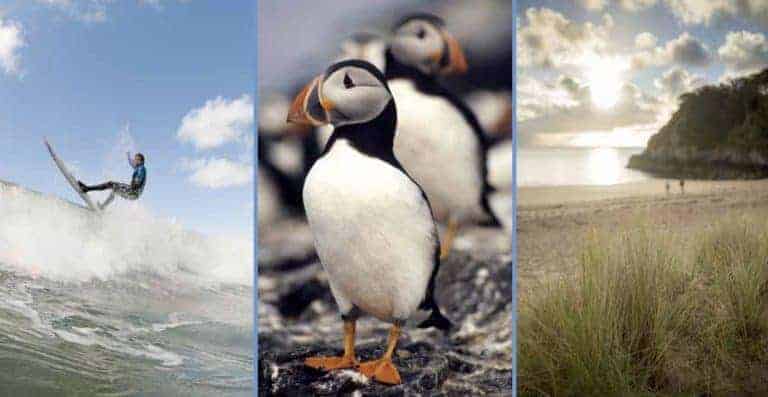 What's your favourite way to start the day?
On a perfect day, I would go for a walk first. I live near Alexandra Palace in North London and a few steps out of my front door brings me to a stretch of parkland inhabited by dog walkers, runners and urban foxes. In ten minutes I am up by the Palace looking out over London, which is a stimulating place to be. I find that walking is the best way to think – thoughts arise that would never surface when sitting in front of the computer.
What are your top tips for enabling creativity?
To be fearless. Nothing hinders creativity like caution. If you are frightened that what you intend to produce won't be any good, you won't create anything. The thing is to do it. You can always change it or do it again if it doesn't work out.
What are your simple pleasures?
Most of these revolve around gardening: sowing seeds, pruning, planting bulbs, potting on, picking vegetables, watching a plant establish, grow and flourish. I love the process of growing things: it's rewarding at every stage.
What do you like best about the area where you live?
I live in Hornsey, North London, which is halfway between the groovy cafes of Crouch End and the restaurants of Muswell Hill. There are three excellent independent cinemas within walking distance, many opportunities to drink coffee in convivial surroundings and plenty of open green spaces.
Share a real hidden gem with us – the sort of place we'd never find in the guidebooks
The Lido on Park Road, Crouch End, is just great. During the summer, it's busy and fun with children splashing around and adults sunbathing on the grass, but I prefer it in the colder months when it's quieter. It used to be shut over the winter but now it's open from 7-10am for lane swimming. Plunging into the cold water is really refreshing once you get over the shock, and the hot poolside shower afterwards is amazing.
Most treasured possession?
A photograph of Scott Walker signed 'To Clare, with love Scott'. Scott Walker, my favourite singer/songwriter/musician, is famously reclusive, so getting this was a real coup. My partner is a music journalist and he managed to get the photograph signed for me. I was especially pleased because Scott spelt my name correctly.

Favourite walk?
We go to Cornwall every year for a week or two. My favourite part is the wild and jagged coastline of Penwith, West Cornwall. I got to know the area well when I wrote the National Trust's guide to the Tin Coast (published this year). Away from the relics of tin mining and the Poldark trail, there are steep, secret coves.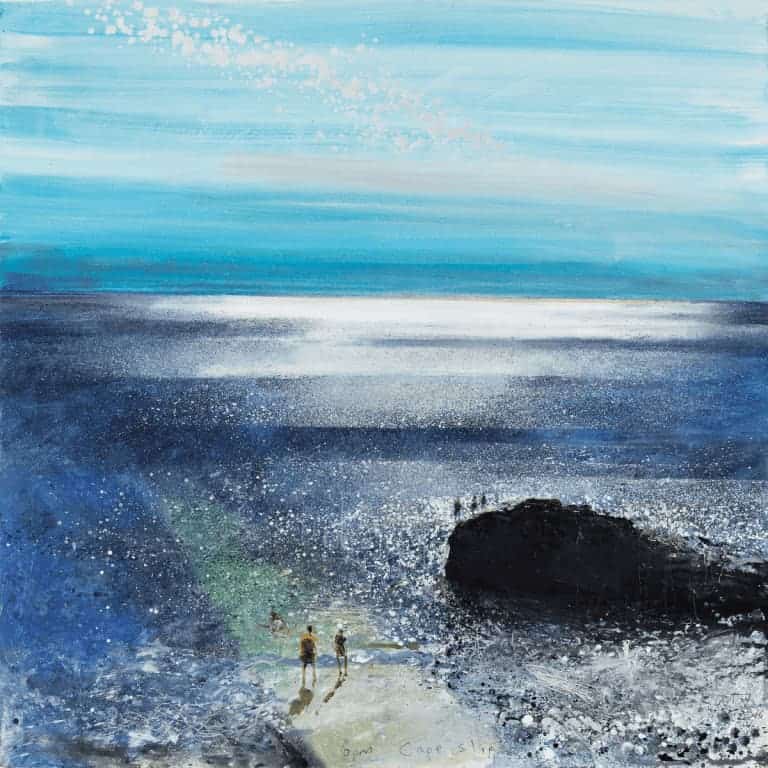 My favourite is the Cot Valley which has a sandy beach and rocks shaped like dinosaur's eggs. It's also safe enough to swim. Local artist Kurt Jackson recently held an exhibition of work painted in the Cot Valley in his gallery in St Just. He captured the atmosphere of the place beautifully.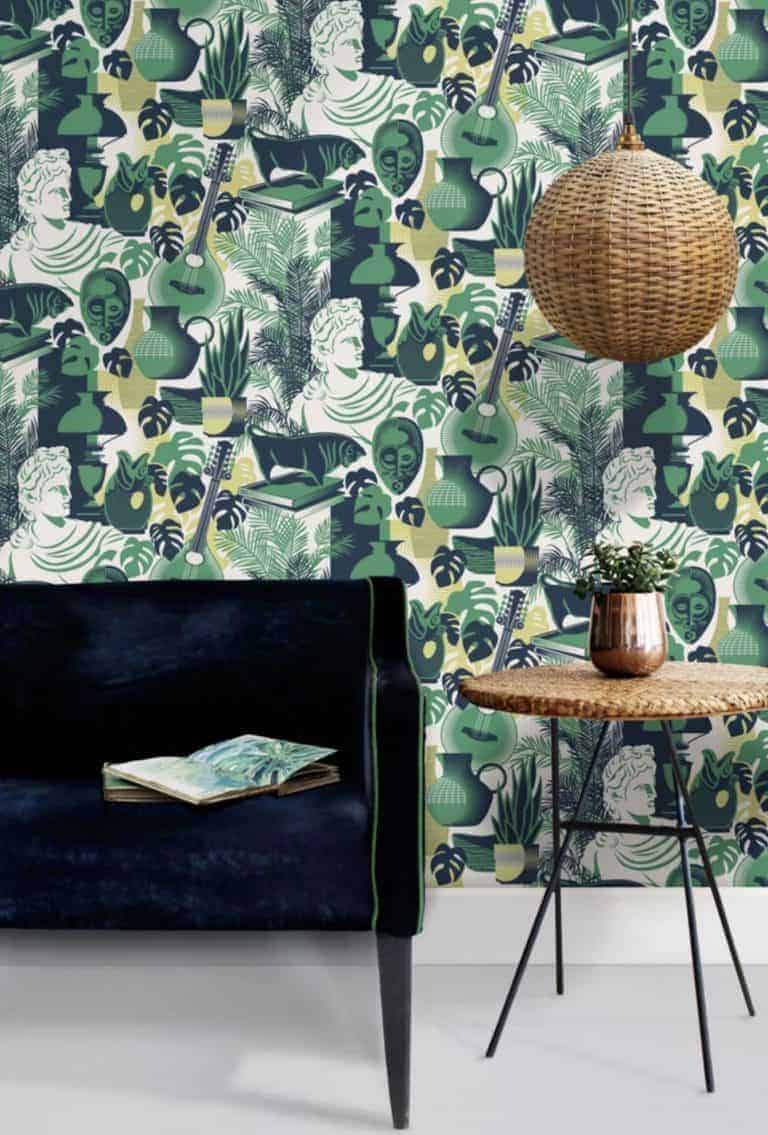 Best local find for lovers of design?
Indish in Crouch End (above, top) is the best place to buy contemporary design and stocks many desirable things from companies like Ittala, Broste Copenhagen and Ferm Living as well as British designers like Margo Selby (above, bottom) and Mini Moderns (above, middle).

Best local place for rummaging vintage finds?
The North London Vintage Market http://northlondonvintagemarket.blogspot.co.uk/p/about-north-london-vintage-market.html is held every month in Hornsey Parish Church Hall and gets bigger and better each time. All the stalls are carefully picked by the organisers so there is always plenty of choice. Most recently I bought a maritime chart of the south coast. It's in pride of place in my bedroom and makes me dream of the sea.
Who are your favourite UK makers and why?
My favourite place to find exciting British makers is at one of the Made craft fairs run by two artists, Tutton & Young http://www.tuttonandyoung.co.uk, and held in three different destinations in London and in Brighton. I always buy something when I visit, usually a piece of ceramic or a print.
Favourites have included: Rowena Brown https://www.rowenabrown.co.uk/ who makes little ceramic houses, some of which she fires in the sandy beaches of the Scottish island of Iona;
weaver Sally Weatherill who makes cushions and throws https://www.sallyweatherill.co.uk (I have a non-stop cushion and throw compulsion);
and Sophie Woodrow who makes haunting and enigmatic porcelain figures
What are your goals for the future?
I have big plans for 2018! First, I want to finish my novel, which I have been writing for so long it's getting boring. But is nearly there. I've also my book about pilgrimages to write, which will be published in Spring 2019. And I am hoping to move to the country to start another project. I'm also looking forward to continuing to work at The Simple Things. To watch the magazine flourish as more people realise what a special – and essential – thing it is!
INFORMATION
---
Sally Weatherill photographs: Yeshen Venema. Sophie Woodrow photographs: Ben Dowden
Find our more about Clare & keep up with her latest news via her blog here >>
You can subscribe to The Simple Things here >>
Are you a maker or creative course provider? Like to benefit from joining our supportive community? We'd love to hear from you. Check out the packages we offer on our Join Us page and get more details from our Information pack here
---
A PIN TO SHARE TO PINTEREST