Meet Kirsten Mackay of Henthorn Farm Flowers
A passionate flower grower myself, I know just how much joy there is to be had this time of year. Autumn is the season to get planting Spring bulbs and to enjoy poring over seed catalogues. Dreaming and planning for the summer months ahead. After 2 years of flower cultivation in my own cutting patch, I could really do with some ideas for moving to the next stage. Right now I'm looking to extend my flower growing season and to fill in gaps of colour, shape and scent.
With that in mind, I asked Kirsten Mackay of Henthorn Farm Flowers to share a few of her tops tips and seasonal inspirations. Sustainable organic flower growers located in Clitheroe, Lancashire, Henthorn Farm supplies flowers for weddings, events and seasonal farm gate sales. Kirsten also offers a range of inspiring workshops and I'm thrilled that she has kindly shared some of her seasonal floral wisdom with us here.
Ideas I've picked up from Kirsten for my own garden include making little drawstring bags to protect dahlia flowers from pests (hungry slugs tucked in to my dinner plate dahlias this year); growing some flowers for drying and sourcing some hesperis and echinacea seeds. Thanks to Kirsten for the ideas and for sharing such a beautiful glimpse into her flowery world. I hope you find some inspiration too! X
Meet Kirsten of Henthorn Farm Flowers
Please share a little about the inspiration behind Henthorn Farm Flowers
I started my flowery journey about 3 years ago now. I was desperately seeking a creative outlet and wanted to work for myself but work out what it was I wanted to do. It was my daughter who said `I know. You could grow flowers and do weddings'. I looked at her and thought 'you know what, I so could!' That's where the idea behind Henthorn Farm flowers was born.
I've always loved gardening and design – so this would bring both elements together. So, off to college I went. Lots of books and courses later and I now grow a wide variety of flowers through the seasons and use them for weddings, funerals, bouquet sales, and workshops. It's important to me to take care of the wildlife and micro-organisms in the garden.
So at Henthorn Farm Flowers we don't use any chemicals and I make my own organic fertilisers and pest controls. I minimise my use of plastics and don't use floral foam in my designs. My flowers are picked, conditioned and arranged within a few hours and the journey from plot to vase is very short. Because of this, they are super fresh and have maximum vase life. I grow a wide variety of flowers and my bouquets are packed with texture and interest. They are also beautifully scented and full of movement.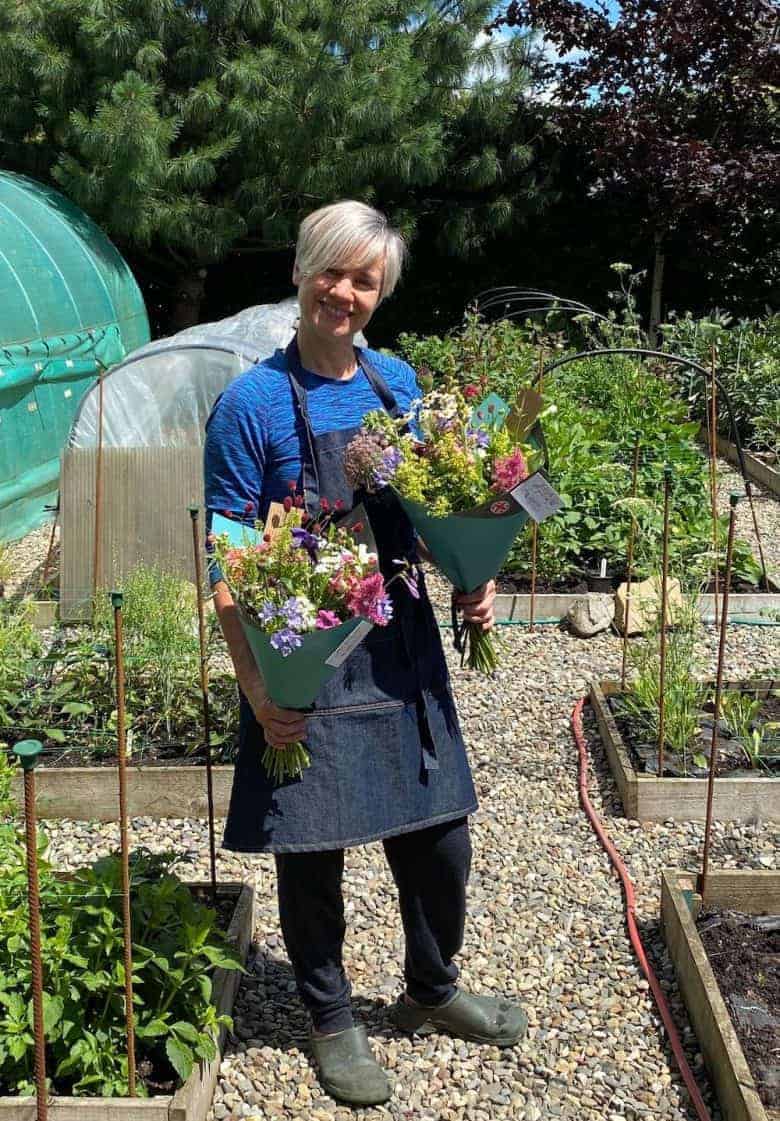 What's your creative process?
I start with selecting a colour palette. Rather than using colour theories, I work instinctively with what pleases my eye. I look for subtle colour variations in the petals and leaves and I like to blend flowers from a narrow colour palette to create an ombre effect. This creates harmony and balance. I keep the darker tones for deeper in the design and lighten the colours as I move outwards.
I also consider how to build in texture and interest and how to illustrate the season. I especially love whimsical elements that add airiness and movement. Above all my designs are natural and celebrate the best of what's in season.
Favourite way to start the day?
I'm an early bird. The moment consciousness dawns, my brain starts its creative tick. It's never quiet inside my head and I have so many ideas and so much to do that I bounce out of bed, eager to get on with the day. When I'm at home I start work as soon as I'm up and really don't stop till it's time to come indoors for tea.
I jump out of bed, throw on some scruff, grab a coffee and toast some lovely home-made sourdough (well at the weekend) then I start working my way through my to-do list. The list is always longer than I can ever hope to get through, but I try not to get overwhelmed and just keep plodding away. I usually check in on any plant babies in my greenhouse looking for signs of disease, slug damage or thirst.
I then have a walk around my plot and prioritise the jobs needing my attention. Some days are garden days, some days are for admin or learning. Others are for Henthorn Farm business development and some are studio days. But most have a little bit of everything. And then there is my cocker spaniel puppy Billy of course. He is my constant companion and follows me everywhere causing no end of trouble as he's a mischievous little thief.
What keeps you going through the day?
If you love what you do, then the energy just comes and you don't need anything to keep you going. Passion is the best motivator and that comes from finding your thing; the thing that you're meant to do.
Top tips for enabling creativity/wellbeing?
Being true to yourself, working from your heart, doing things that feed your soul. Find the thing that you're going to excel at and that will help you to reach your full potential. We all have something we are good at and succeed when we play to our strengths. Surround yourself with things you love. That's what creating and building Henthorn Farm Flowers has done for me.
Favourite season?
Well each season brings it's own highlight, but I think it would have to be Spring. After the long dark and dank winter months, seeing those first shoots spring to life brings so much enjoyment and excitement for the season ahead.
What do you love best about each season?
In Spring it has to be the vibrant colours, the fresh new growth and the germination of all those promising seedlings.
I love the abundance of Summer and the soft colour palettes such as soft peach, pale blue and lemon.
Autumn is rich in a gorgeous array of deep colours and turning foliage. I love to forage for elements to dry and preserve for wreathing and love those crisp sunny days.
Winter is a bit barren in my garden and not my favourite season, but if we didn't have it, there would be no chance to renew and take stock.
Favourite flowers from each season?
Well as a flower lover that isn't an easy question, but I can't imagine Spring without anemones and ranunculus or gorgeous fritillary and narcissi. The star of them all has to be the peonies though.
Summer is so abundant that again it's also hard to choose, but it has to be roses and I wouldn't be without scabious, achillea or snapdragons in the cutting garden. In Autumn the dahlia takes pride of place, but chrysanthemums are also making a big comeback (if only they flowered a bit earlier though!). In Winter it's probably things I can use for wreathing like eucalyptus, pine, ivy berry and pussy willow but then there are the Hellebores which are heavenly.
Favourites for scent?
Hesperis or sweet rocket has a gorgeous scent. Sweet peas has to be up there along with the roses and stocks have a lovely scent. My all time favourites though are the scented geraniums and herbs like mint and rosemary. I also grow artemisia annua for foliage and to dry. Its smell is divine and lasts even when dried.
Favourites for vase life?
Many flowers have short vase lives but are so ethereal and beautiful that you just cannot live without them. Flowers with a very long vase life can last that long that you can become bored of them and so I prefer to have the freshest flowers possible with each flower living its best life, however long that may be.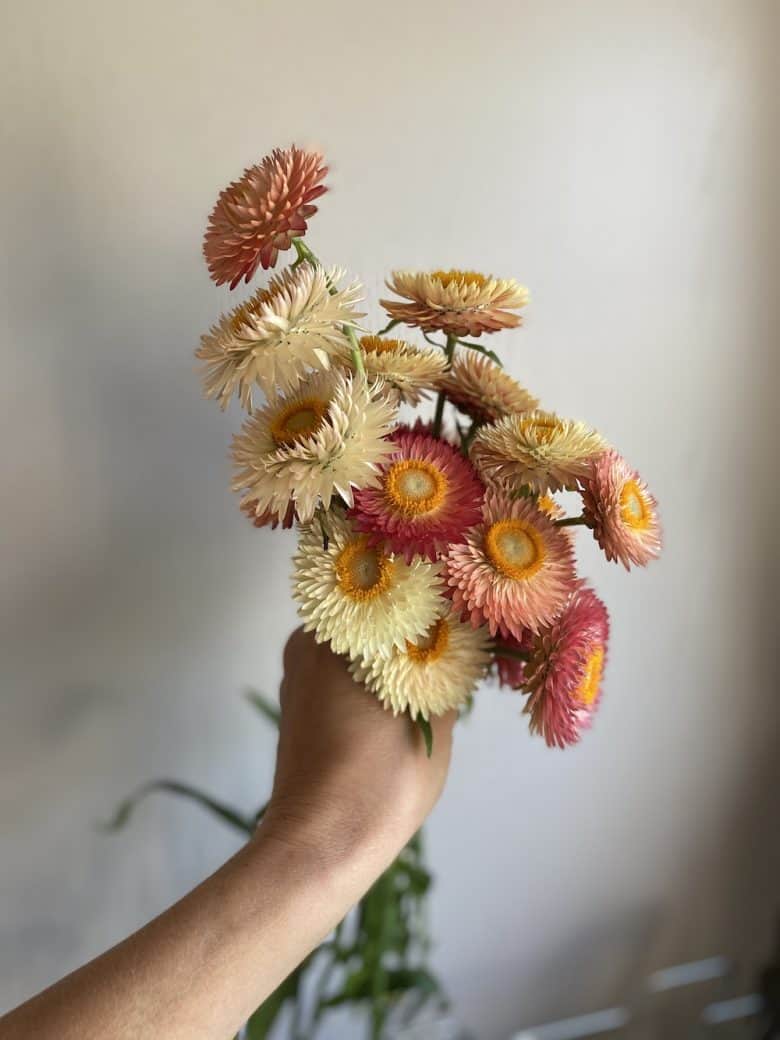 Best for drying?
I find that the best flowers for drying are achillea, helichrysum (above), larkspur and limonium. My top tips for drying is to dry the flowers quickly and store them in a dry dark place. It's also really important to pick them at the correct time – which is generally when they are almost fully open and at their peak.
How do you condition your flowers?
Always pick when the flowers are fully hydrated which is early in the morning and pick straight into buckets of clean fresh water. Then into a cold dark room for a long drink, ideally overnight. Remove excess foliage as this makes it harder for the stem to stay hydrated. Once in the vase remove all foliage from beneath the water line so that it doesn't rot and reduce the vase life.
Why are you so passionate about British flowers?
By buying British flowers you are supporting a myriad of small independent businesses. You are supporting sustainable flower growing (like Henthorn Farm Flowers!) which has a much smaller carbon footprint and is less damaging to nature and the environment than large commercial productions. The flowers are also of superb quality and super fresh which maximises vase life.
Above all though, its the sheer beauty and variety of the flowers that shine their brightest when picked in season and not forced to grow when they don't want to. No-one can really trick nature can they? British flowers are often scented and more delicate and ethereal with individuality and character.
Perfect combination of flowers to grow for seasonal picking?
Well, I am still learning… lots. But I start off in Spring with tulips, narcissi, anemones and ranunculus. Next are the biennials sown the Summer before; the wallflowers and hesperis. The first of the Summer flowers are the nigella, corncockles and cornflowers.
I love foxgloves and orlaya too. As I said before, I wouldn't want to be without achillea which is a brilliant filler and comes in a gorgeous array of colours. It's also brilliant for drying.
Scabiosa are very florific and productive and cosmos just keeps pumping flowers out, but you must have some texture in the mix, so thlaspi, cress seed pods and grasses are great for that. Dahlias are must-haves for late summer and autumn and they go very well with snapdragons, ammi visnaga and seed pods like flax.
I'm not a lover of zinnias, although I quite like the dainty more subtle ones. I love rudbekias, but they seem to be rather tasty to bugs and get nibbled a lot. Another favourite is echinacea and I'm increasing my stock of different varieties of these.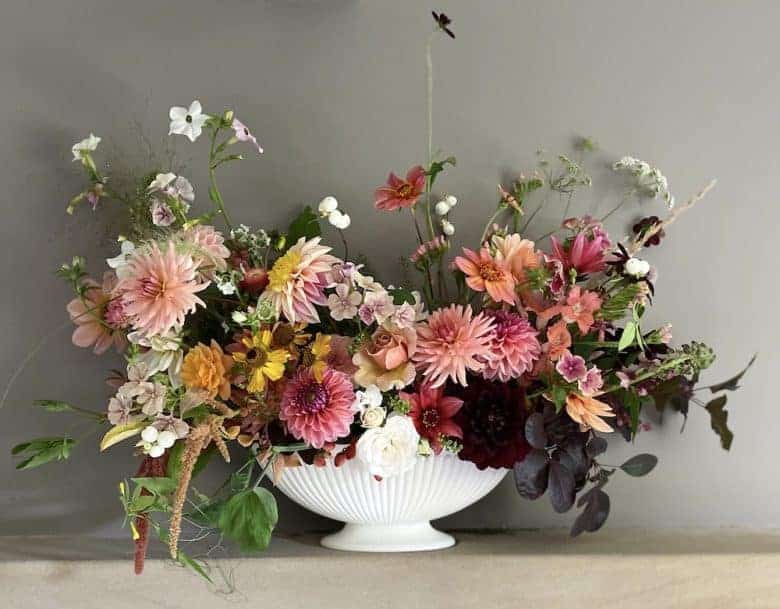 I try to always have a choice of different shapes in each bouquet. Think a spike, a round daisy shape, a frothy filler and something to add texture and movement. Succession sowing is hard work and you have to be super organised. The secret is not to grow more than you can cope with. At Henthorn Farm we do a few of each variety, but I may sow 2 or 3 times for my stalwarts like snapdragons.
If you want to have a cutting garden then don't forget your foliage. This can be annual or from shrubs and perennials. I use a lot of mint (above) and grow a few varieties, but I also use rosemary, oregano, raspberry foliage, and jasmine. Perennial sweet pea is brilliantly productive and has wonderful quirky tendrils.
Favourite sustainable gardening tips?
Look after the soil and the flowers will look after themselves. Feed the life in the soil, don't kill the micro-organisms with herbicides. Put back what you take out by making your own compost. I use nettles and comfrey to make compost tea and also have a wormery for the vermicompost and a large pond where we use the waste water for adding nutrients and microbial life to the garden. I also grow fungi and natural yeasts to help add life to my composts.
Favourite flower designs?
I love delicate layered pieces that blend colours beautifully and have just enough negative space to let everything breathe and sing its' own song.
What do you do when struggling for inspiration?
Just take a break, have a day off, be kind to yourself, cook, clean, nurture the garden, it will always come back.
Greatest simple pleasures and why?
I love to nurture and create. I get great pleasure from sharing the joy of flowers, but I also like to cook and make presents for people. I enjoy nature and being outside, being busy and productive. I'm a nurturer and like taking care of things and at the heart of everything is my family. Oh and my puppy. He is just like a real child and needs lots of love and snuggles.
How important is seasonal living to you?
Seasonality for me is about enjoying the best of the moment and being authentic. Each season brings its' own special quality. In winter I love to hunker down with thick socks and woolly jumpers and start making pies, breads and stews.
Everything has its time, for example I love dried flowers, but I think they just look wrong in Spring. They look right at the end of the season when the sun has baked and bleached everything and that muted crisp beauty comes into its own.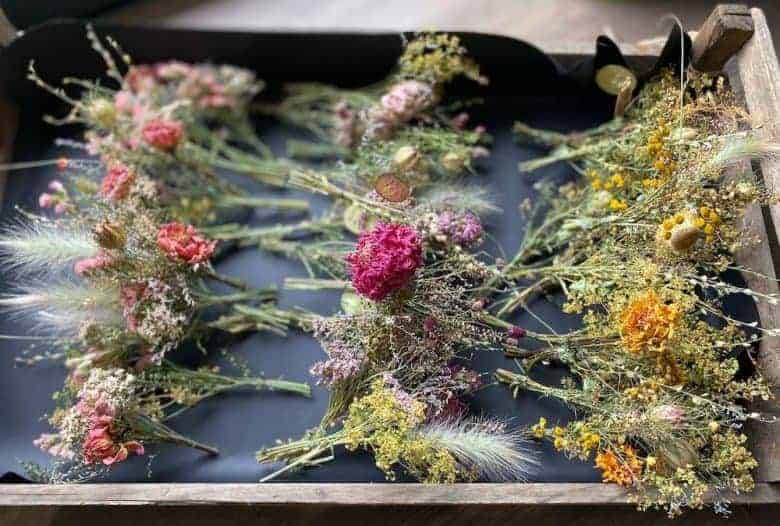 I also like to miss something for a while and then look forward to its' return, that way you appreciate it so much more. Sweet peas would be so boring if we had them all year round wouldn't they?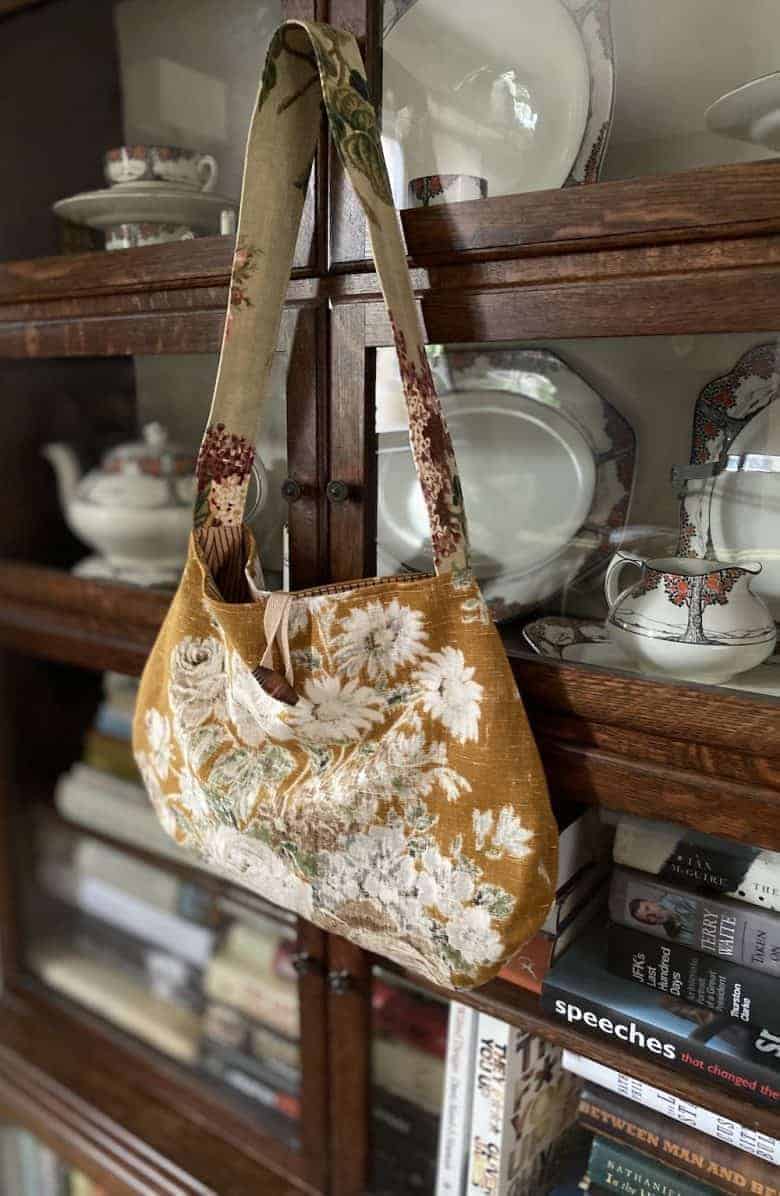 Most treasured possession?
Oh gosh what can that be? My house is full of eclectic treasures that I have collected over the years. I don't follow fashions, so if I love something I tend to love it for a very long time and am definitely a maximalist. I have a gorgeous mid century library cabinet that belonged to my grandfather that I cherish, but I also love my bottle green velvet sofa.
Favourite walk?
I live in the Ribble Valley which is a beautiful part of the world and I love to walk along the river from the Higher Hodder Bridge down to the Lower Hodder one.
What measures do you take to support plastic-free and zero waste at Henthorn Farm?
The biggest step is in refusing to use floral foam. I was scared to do this at first, but I'm more confident in my mechanics and techniques now. Floral foam is basically toxic plastic that degrades into tiny micro-plastics, pollutes water ways – it's horrid stuff. Instead at Henthorn Farm we use chicken wire, sand, moss and hidden water sources. I also use simple Kraft packaging for my bouquets and no cellophane.
Top tips for home-made fertilisers and natural pest control?
Nettles are a rich source of nitrogen and can be used early in the season to promote growth. Comfrey is rich in potassium so is good to promote flowering. I crush the leaves and press the goodness out of them and then dilute the concentrate and use as a feed. I also make giant teabags filled with compost and worm castings and soak these in rain water to extract the goodness. This makes an amazing foliar feed.
My best pest control is vigilance and physical barriers and also using natural predators to do the work for me like hedgehogs, toads and pollinators. Slugs are a menace and I use orange segments to lure them away from my vulnerable flower babies and then go out at night and pick them all off. I lay traps for earwigs in upturned plant pots and protect my dahlias with little voile bags over the blooms.
How important is sustainable production at Henthorn Farm?
I don't profess to be an eco warrior, but I do think it's important that we all do our bit and try where we can to change our habits and think about the waste we create. I like to tread lightly and respect the life around me, but I know I could do a lot more. I'm working on this and becoming more and more conscious of the need to make changes.
Best piece of advice from your experiences with Henthorn Farm so far?
Start small and don't bite off too much. Learn, learn, learn and keep learning. Be true to yourself and your style, trust in that. If it doesn't come easy, find your thing that does. Offer a good service and don't let people down.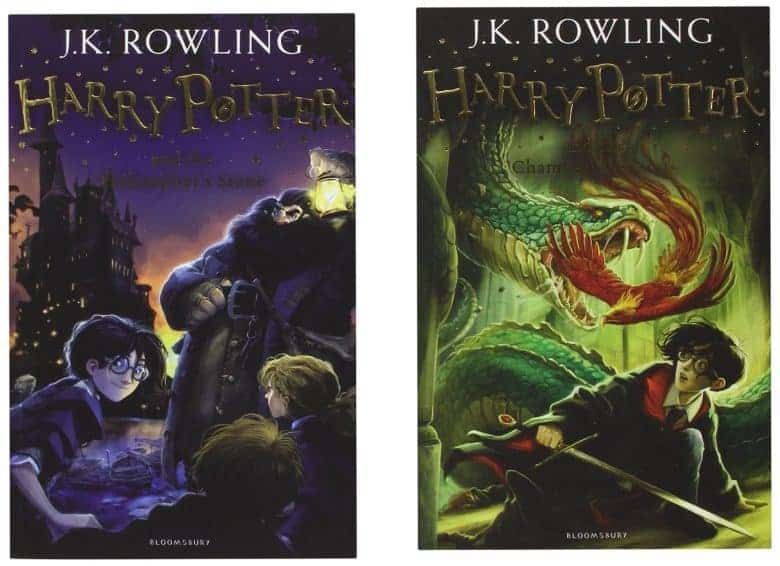 Favourite book of all time?
I'm not much of a book worm. There's just no space in my head for fiction and I just tend to read books that teach me something. I have a large collection of flower themed books as you'd imagine. Probably the best books I've ever read are the Harry Potter books. What does that say about me?
Secret to being happy – and any ideas for getting though the current COVID crisis?
Well I'm still working on that one, having had to deal with a lot of disappointment and loss but I think the secret is living in the moment, letting go of the past, not holding on to disappointment, having an open heart and appreciating what you have. I live simply and time is what I value far more than money. Time to do what I want, go where I want and be with who I want. I also work part time as an NHS Community Nurse so COVID has brought its' challenges. I think we just need to dig deep, find our resilience, take care of each other and we will get through it.
INFORMATION
---
Henthorn Farm Flowers are sustainable organic flower growers located in Clitheroe, Lancashire. They provide flowers for weddings, events and seasonal farm gate sales and also offer a range of inspiring workshops.
Kirsten shares her tips and ideas for making a dried flower wreath here: How to make a dried flower wreath
I have shared the story of my own cutting garden here: How to start a cutting garden
Find Sustainable British Flowers in our directory
I've shared my favourite growers and creatives here: British Flowers: where to buy the best
---
Are you a maker or creative course provider? Like to list with us and benefit from joining our supportive community? We'd love to hear from you. Check out the packages we offer on our Join Us page
---
A PIN TO SAVE TO PINTEREST
If you've enjoyed discovering Henthorn Farm Flowers, and Kirsten's story, it would be great if you could share the love. All you have to do is hover over the image below until you see the Pinterest button appear. Then share it to your boards. Thank you! X