I already knew I loved Sarah Hamilton's colourful midentury-modern/Scandinavian inspired artwork. I also knew she was founder of the wonderful Just a Card campaign (which encourages people to support their local shops, galleries, artists and makers). So I was really interested to get to know Sarah better and to find out more.
An artist and designer for more than 20 years, Sarah has worked for prestigious clients including Heal's, The Conran Shop and The Swedish Company as well as selling her own artwork, cards and accessories. Her book House of Cards was published in April this year and is an inspirational collection of step by step projects from 10 different artists.
What struck me, within minutes of chatting to Sarah, is her immense passion for what she does and her creative energy. She is a successful artist, working from a sunny studio in her split level midcentury home in Dulwich, South London. What I love about her artwork is its deceptive simplicity and her joyful use of colour and texture.
Sarah is also founder of the Just a Card campaign that has grown from something she started tweeting about by herself, to an initiative that has really taken off and continues to gain momentum.
Where did the idea for Just a Card come from?
'I remember the exact moment that the idea hit me,' says Sarah. 'I was sitting in a café in Saffron Walden with a copy of The Guardian magazine and I read a feature about a gallery that had recently had to close down. One of the quotes from the owners particularly resonated with me: 'If everyone who'd complimented our gallery had bought a card, we'd still be open.'
I love to make – and sell – cards and know that it's the clocking up of card sales that can make the difference between making a living and not. So many people don't realise how important it is to buy what seems like 'just a card' from a maker at a fair or an independent gallery. They worry it might seem stingy. But, trust me, each card sale matters. Because they all add up. It's really hard making a living as an artist or maker. There are so many of us on our own and we need to come together – we're stronger that way. I also hate to see so many boarded up shops on our high streets. And I know that so many makers and gallery owners lie awake at night worrying about their businesses. I decided to try and do something about it.'
What Sarah did was to contact Patricia Van den Akker at The Design Trust and ask her advice. 'I love Patricia to bits,' says Sarah. 'I was doing a webinar for her at The Design Trust and asked what she thought about my idea. Patricia listened to what I was saying and simply said 'I'll help you fund a website so you can get the idea going.' Sarah did just that. She also created a simple logo for the campaign, and began to tirelessly, and single-handedly, promote the idea. Gradually the campaign gained momentum and support (including from craft magazine Mollie Makes magazine as well as The Design Trust).
'I tweeted like crazy for about a year, boring myself senseless,' says Sarah. 'But I was knackered by then, so I sent out a tweet asking if anyone wanted to help me. I couldn't believe it when 60 people emailed to say they would be happy to! I narrowed it down and picked Kate Marsden (aka textile designer Made by Mrs M) first. She said she'd be happy to write a weekly blog for me. After that we recruited 2-3 more people to help with the tweeting, then a graphic designer and a gallery owner… and now we're a group of 10 people! We're all volunteers. Nobody gets paid. We're all creative people and we fit Just a Card in to our busy lives because we share a passion for what we're trying to do.'
Sarah's dogged determination is really beginning to pay off. Gallery owners have reported that customers who read the campaign poster as they left have come back in and bought a card – or 10. This September 28th is Just a Card day and the campaign will be launching an exclusive Christmas card designed by Benedict Cumberbatch. We can't reveal the design yet as it's going to be unveiled – and released for sale in limited quantities – at 10am on the day itself. Proceeds from the cards will go to Anno's Africa (a UK based arts education charity working with children living in poverty in Kenya and rural Malawi) and Just A Card will be receiving a small amount to help with running costs. Keep an eye on Just a Card's Twitter page for the latest news on the 28th.
Just a Card day – how you can get involved
Full details on Just a Card day and how you can get involved are here
Basically the idea is that makers will post images of their work on Instagram and share their love of what they do – and what it means to them when customers buy and appreciate their work. By tagging Just a Card, these stories will be shared and re-shared among the creative community and beyond. As a bonus, Mollie Makes magazine will be featuring their favourite images and stories on their blog in October. The campaign will be promoted on other social media channels too – so sharing and retweeting as much as you can would really help.
Just a Card is a great idea and we'll be very happy to offer what help we can to help get the message out on the day too.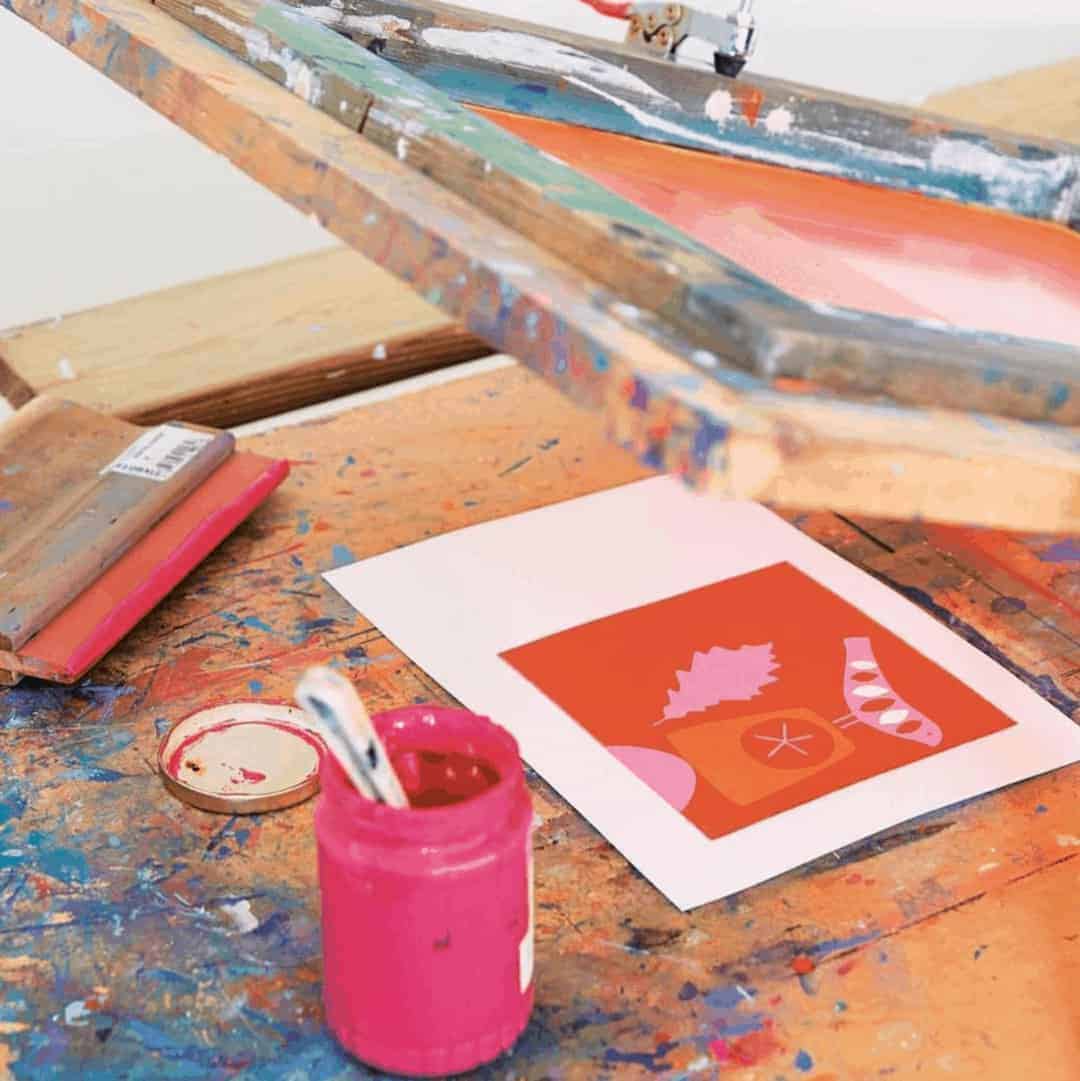 If you like to source individual and handmade cards and gifts, why not get behind the campaign too? As customers what we can do to help is simple. Browse the #justacard and #justacardday hashtags and engage. Enjoy discovering new creative talent and show our appreciation by buying a card or 10! If we value our creatives, makers and artists, we really need to support them so their businesses can survive. If you can't afford a painting, just buy a card! And feel happy in the knowledge that the maker who created it will be grateful that you did.
Links
Photo credits: Yeshen Venema, James Balston and Sarah Hamilton