I love this very special range of natural and ethical skin care handmade in Wales by Belenos Skin Botanique. I asked founder, Rhi Ball, to share a little of her story with us – along with one or two of her inspirations, local loves and simple pleasures. Enjoy…X
Please describe what you do and your journey there
I am a skin care creator. Formulating products that are all-natural and pure, and of course suitable for vegans. Each batch is handmade with carefully sourced raw ingredients. I've always been drawn to nature and natural. Growing up, I was never found with a science kit or playing with makeup like other girls. I'd be the child digging up weeds and planting them into pots. Squashing the sap from dandelions and smearing it all over my hands, wondering what would happen.
I clearly remember being very small and applying toothpaste to my face. I was always curious and fascinated by the 'what will happen to my skin if…' questions. So maybe there was a clue there.
As an adult I've always taken the holistic approach to life. In 2003 I had a life changing experience and was subsequently diagnosed with PTSD. Everyone who has experienced any form of trauma will experience a dramatic change in their skin and that change is rapid due to stress hormones. I suddenly suffered with psoriasis. I also suffered with alopecia areata, which then increased my stress levels making my skin condition worse. So I thought let's go back to nature and basics.
I did just that and started creating small batches of essential oil and borage oil skin oils for myself. Within weeks my skin was clearing and more importantly my health was improving. So it began. I made some changes and started my skin care business.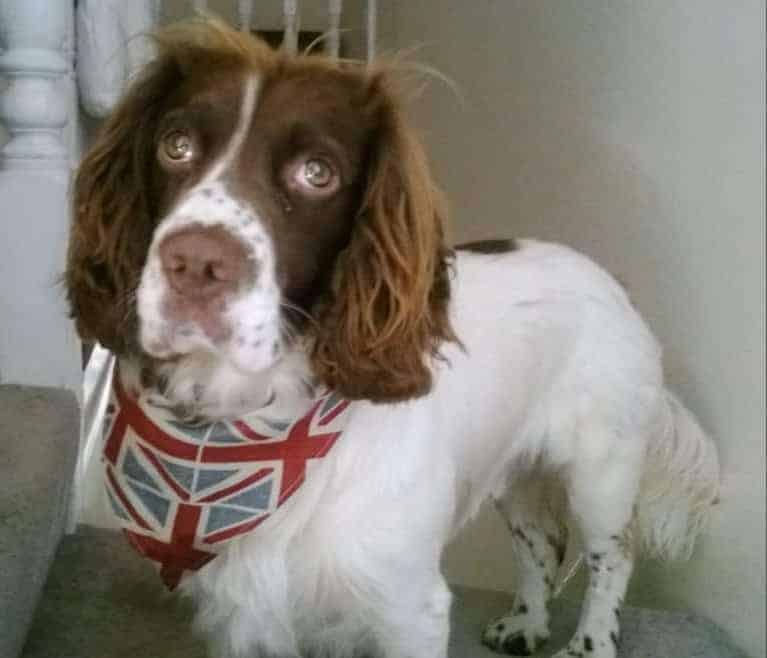 What's your favourite way to start the day?
The same way each morning. I've not used an alarm clock for over 8 years. I have a Sprocker spaniel – he's my alarm and he's awake every morning without fail at 5.30am. Once he has been fed and fussed, I crack on with my routine. I live by a very strict routine. I'm very disciplined, which I think is essential when you run a business. It's so easy to become distracted. Every morning must start the same, with a large coffee followed by green tea and lemon. I'm always in my apron and ready to crack on by 8am.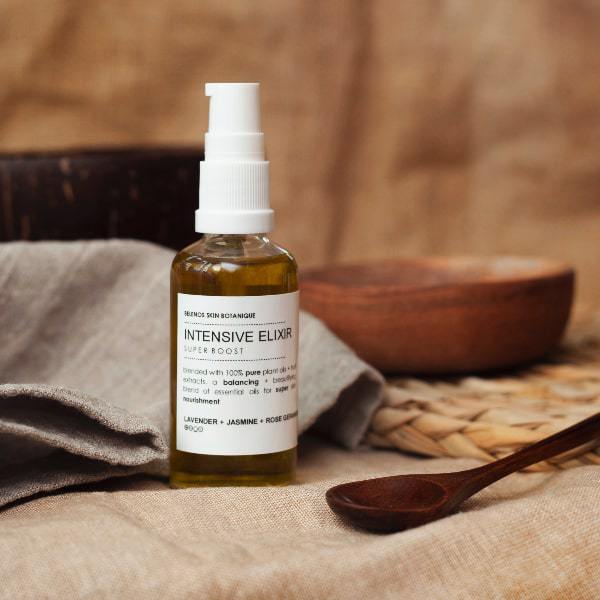 What's your morning routine?
I start with answering emails. It's surprising how many questions and requests land in your inbox over night.  I love my workspace. It's a cosy log cabin. At one end I have a green space of plants, which keeps me in touch with nature.
Top tips for enabling creativity?
I love creating something new. My inspiration comes from my customers, they guide me, they inspire and push me to get things done. I'm naturally curious, so if someone comes to me with an idea, asks if something would work, or if I would consider adding a certain product to our collection, I would do the research and try out ideas.
Favourite season and why?
Summer, I love summer. Everything about it, flowers in bloom, ice cream and long nights. Everyone is happier during summer months, right?
What do you like best about the area where you live?
Coast and country. I'm so lucky – perfectly positioned. Nearby we have Caswell Bay with its breathtaking views of the Gower Peninsula. Perfect for surfers and wildlife and a great place to lay out a summer picnic.
photo credit: Stay in Wales
Please share a real hidden gem with us – the sort of place we'd never find in the guidebooks
Pontneddfechan Waterfall walks. It's probably one of the most magical walk you could take during the summer months. It's a long walk, so you need good walking shoes, but paths are mainly flat. Water falls on both sides. You can experience small tranquil water trickles and dramatic thundering water beneath you.
Most treasured possession and why?
My memories of my grandmother. She taught me how to overcome challenges and to believe that anything and everything is always possible.
Favourite UK makers?
Another Shed Production. They create beautiful individual hand-crafted products from shipwreck metal they find under the sea and around the coast in South Devon. I recently purchased a bracelet that has been made from recycled fishing net that was washed up onto the beach.
From each purchase a donation is made to Surfers Against Sewage – a charity that protects oceans, beaches and marine life. How cool is that!
How important is ethical production to you and why?
I've always been passionate about environmental issues. As a vegetarian teenager with big hair, the news reports about how my hairspray was ripping huge holes in the Earth's protective ozone layer terrified me. Natural skincare was an early discovery for me. Saturdays were spent wandering aimlessly around The Body Shop. The first pure, single ingredient I discovered was pumice. I was fascinated by the stuff. I wanted to know more. Back then Anita Roderick and the Body Shop had such a powerful message. It felt as if she was changing the world. It certainly spoke to me.
For over a decade, small businesses have been on the front line of environmental issues. Being a factory-free small business has allowed us to create a range without artificial preservatives. So we are able to create small batches, avoiding waste. We can use glass rather than plastic. Using electronic invoices reduces our carbon footprint. We all have a responsibility, as a business we have responsibility to ensure we are clean and green, awareness is key, small changes made by everyone.
Best place to escape to in the British Isles?
Couple of years ago I found it – Peckmore farm in Crewkerne , Dorset. My partner is also self employed, so when we want to really escape, we need somewhere that is more than peaceful and this is the place. Surrounded by wild life and sheep. It's dog friendly which is a bonus.
Best piece of advice you could share based on your experiences so far?
Don't be hard on yourself. Learn something new every day. Always consult with yourself and never underestimate YOUR ability.
Favourite book of all time?
The Adventures of Tom Sawyer.
What are you reading watching right now?
I'm reading Nimko Ali. What We're Told Not to Talk About (But We're Going to Anyway):
A collection of stories of Women's Voices from East London to Ethiopia. It's an amazing book with interesting selection of real stories from women at critical moments in their lives.
What do you think is the secret to being happy?
Accept imperfection. You are enough.
INFORMATION
---
Find Belenos Skin Botanique organic natural skincare in the Ethical Beauty Made in UK  section of our Directory
Are you a maker, grower or creative course provider? Like to list with us and benefit from joining our supportive community? We'd love to hear from you. Check out the packages we offer on our Join Us page and get more details from our Information pack here
---
A PIN TO SAVE TO PINTEREST
It would be great if you could share the love for Belenos Skin Botanique natural skincare. All you have to do is hover over the image below until you see the Pinterest button appear. Then share it to your boards. Thank you! X