How to make a a hand tied bouquet with Philippa Craddock
This month blogger and stylist Rachel O'Brien learns how to make a hand tied bouquet with Philippa Craddock (listed in our directory here) at the newly opened Philippa Craddock Flower School in East Sussex. Here's how we learned to create one of Philippa's signature domed hand-tied bouquets.
how to make a hand tied bouquet with Philippa Craddock
Before my workshop, I had spent a long time admiring Philippa's online portfolio of designs.
I discovered breathtakingly beautiful designs for clients including Fortnum and Mason, the V&A Museum and Petersham Nurseries. I just love this spectacular floral display Philippa created for Fortnum's.
Flowers for Fortnum & Mason
As I flicked through the images of her work I had to ask myself whether it would really be possible for me, a complete floristry novice, to create an arrangement as beautiful as those I had seen on her website?
Top clients
Philippa, who 'fell into' floristry just three years ago, creates bespoke arrangements for weddings and events, regularly styles flowers for leading magazines and has worked for top brands and individuals including Claridge's, Westminster Cathedral, Temperley London and Jenny Packham.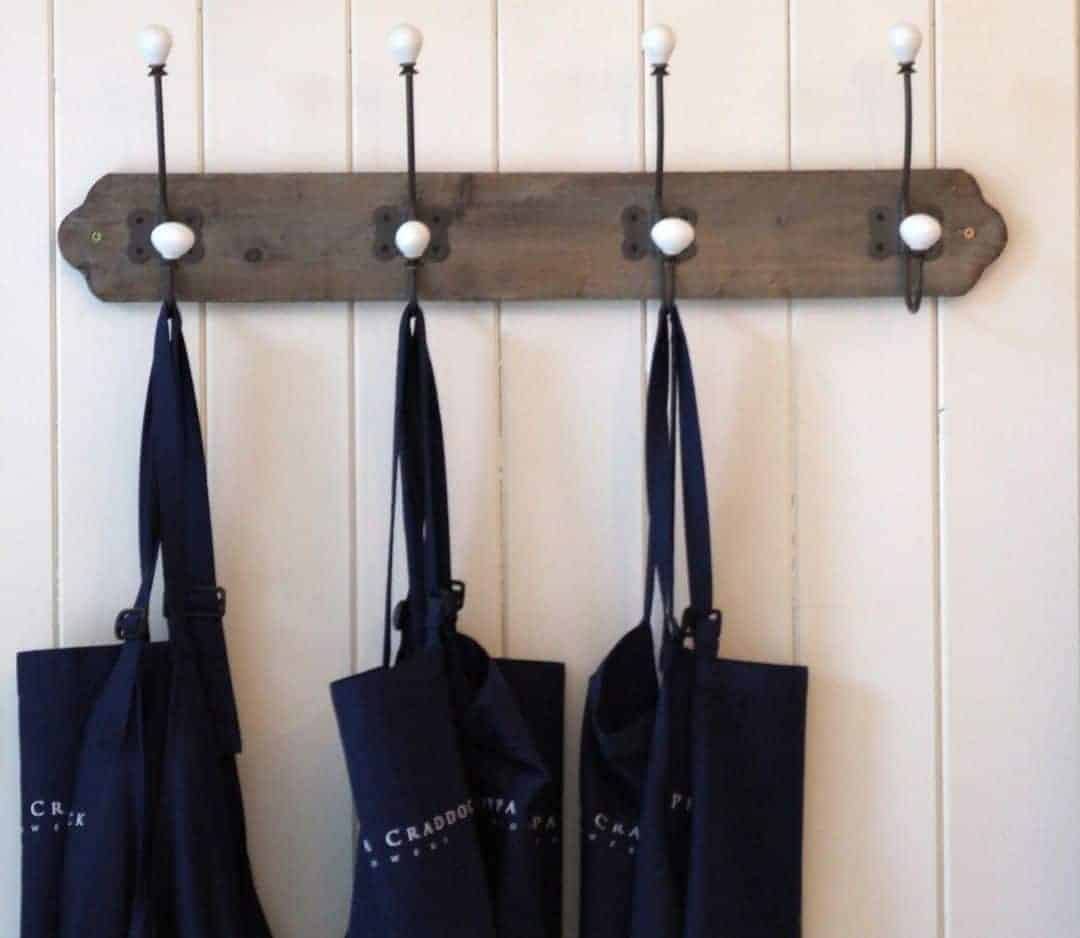 Bright and spacious studio
On arriving at Philippa's home, Pheasants Hatch in East Sussex, she warmly welcomed me into her bright and spacious studio where we would be learning how to make a a hand tied bouquet with her trademark compact, domed look.
Eucalyptus, white roses, white lilac, phlox and lisanthus
At the front of the studio eight vases were brimming with bunches of fresh eucalyptus (cinerea and baby blue), avalanche and akito roses, lilac, lisianthus, phlox and gypsophila.
Courses at the flower school are designed for a maximum of eight people and are suitable for all abilities, from novices to those with some floristry know-how.
The importance of conditioning
On this day there were just two of us booked on the course and when the other budding florist had arrived Philippa began by giving us tips on conditioning, sourcing and caring for flowers. She also described how she likes to combine flowers and colours and what inspires her.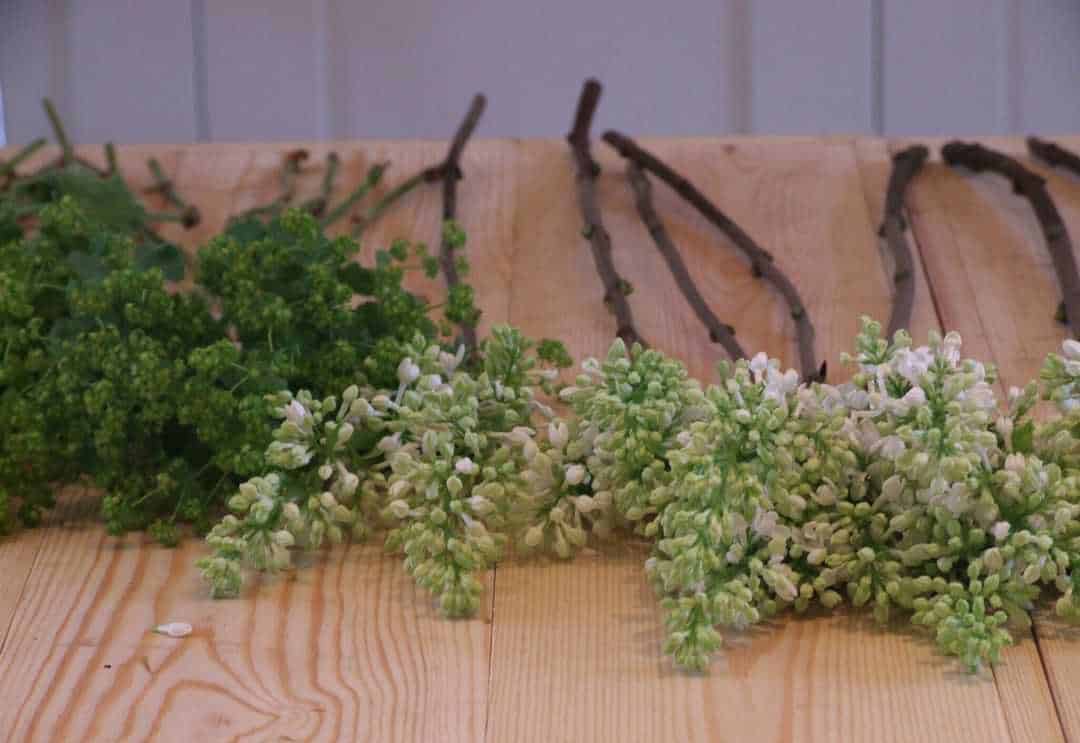 "Our style is quintessentially fresh. I can be inspired by anything as long as it makes me and others feel good" Philippa explained. Designs are kept honest and natural with lots of texture and she prefers to use one main colour in her designs and then add a variety of shades from a similar palette. "I like the flowers to speak for themselves" she said.
Tea, cake and homemade truffles
Tea, coffee and sweet treats (including some of Philippa's homemade chocolate truffles) were offered throughout the morning.
How to create a domed bouquet
After grouping the flowers and foliage we began by removing any unwanted leaves. Taking the first flower or 'leading lady' (a term borrowed from the florist Vic Brotherson who Philippa loves) in her left hand, we watched as she added flowers and foliage alternately.
When building our arrangements Philippa explained that it is important to twist the stems around the first 'leading lady' and to keep adding them slightly lower each time to create the domed shape. How to make a a hand tied bouquet is starting to come together.
Then it was our turn. Taking an avalanche rose as my centre 'leading lady' I began to build my arrangement around it. The atmosphere was relaxed and friendly as we worked.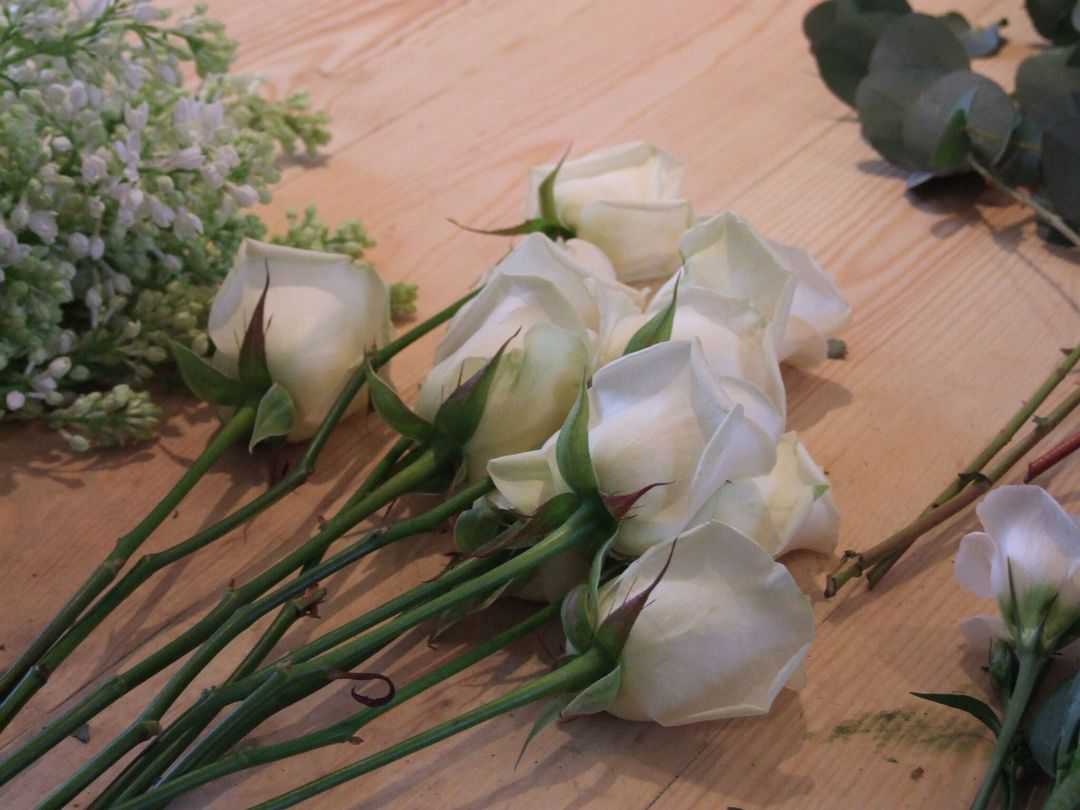 Philippa was on hand to give us one-to-one advice and tuition and after a few teething problems I soon relaxed into creating my design following her formula – twist, add foliage, twist, add a flower, twist, more foliage….
My first hand tied bouquet
With Philippa's help I tied the bouquet and trimmed the stems so that it would stand on its own inside the presentation bag – a sign of the perfect hand-tied bouquet.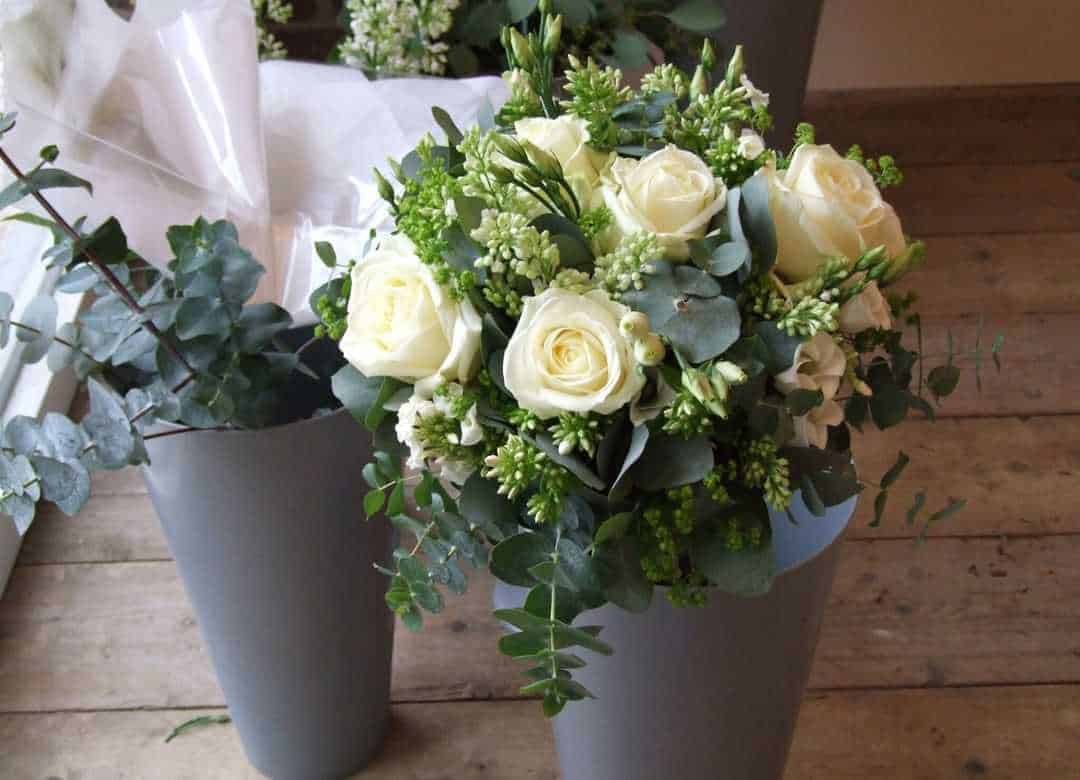 how to make a hand tied bouquet – wrapping techniques
Then it was time to turn our attention to learning wrapping techniques. Using sheets of cellophane and tissue paper we followed Philippa's lead. The trick is to neatly fold, pleat and then wrap it around the stems.
Just before we put our finished designs into our presentation bags we filled the cellophane with a small amount of water. This is called aquapacking, and it's so the flowers remain fresh.
Before we left there was plenty of time for more chat, a cup of tea and another slice of cake. It was a chance to stand back and admire our creations. I love that I've learned how to make a a hand tied bouquet. And I'm quite proud of my creation. What do you think?
I would highly recommend the Philippa Craddock Flower School. After just a few hours in the studio I left with a beautiful bouquet, lots of expert tips and a taste for floristry.
You might also like
INFORMATION
---
Philippa Craddock is listed in the From Britain with Love directory
Resources:
Rachel O'Brien is a freelance writer and stylist. All images courtesy Rachel O'Brien.
If you run a creative course that you think our readers would be interested in get in touch. Email us at editor@frombritainwithlove.com.
Are you a maker or creative course provider? Like to list with us and benefit from joining our supportive community? We'd love to hear from you. Check out the packages we offer on our Join Us page.
---
A PIN TO SAVE TO PINTEREST
If you've enjoyed reading this How to make a a hand tied bouquet post, it would be great if you shared the love and pinned this to your Pinterest boards. Thank you! X