How to make lemon curd with food writer Karen Burns-Booth
Lemon curd… sweet, zesty, unctuous and tangy. It's perfect on toast, in cakes and tarts and is my favourite preserve. Of course, you can buy lemon curd in the shops, and some are pretty good, but I really think you can't beat the taste of your own homemade lemon curd. Plus it's surprisingly simple to make… easy peasy lemon squeezy in fact!
My mum's recipe
I have several recipes (even one that you make in a slow cooker) but the recipe I always turn to is my mum's Homemade Lemon Curd – a truly classic British preserve. Spread it thickly on freshly baked bread, crumpets, scones or muffins. It's also delicious on pancakes and can be used as a topping for cakes or a filling for tarts – transforming the humble jam tart into a sort of mini Tarte au Citron.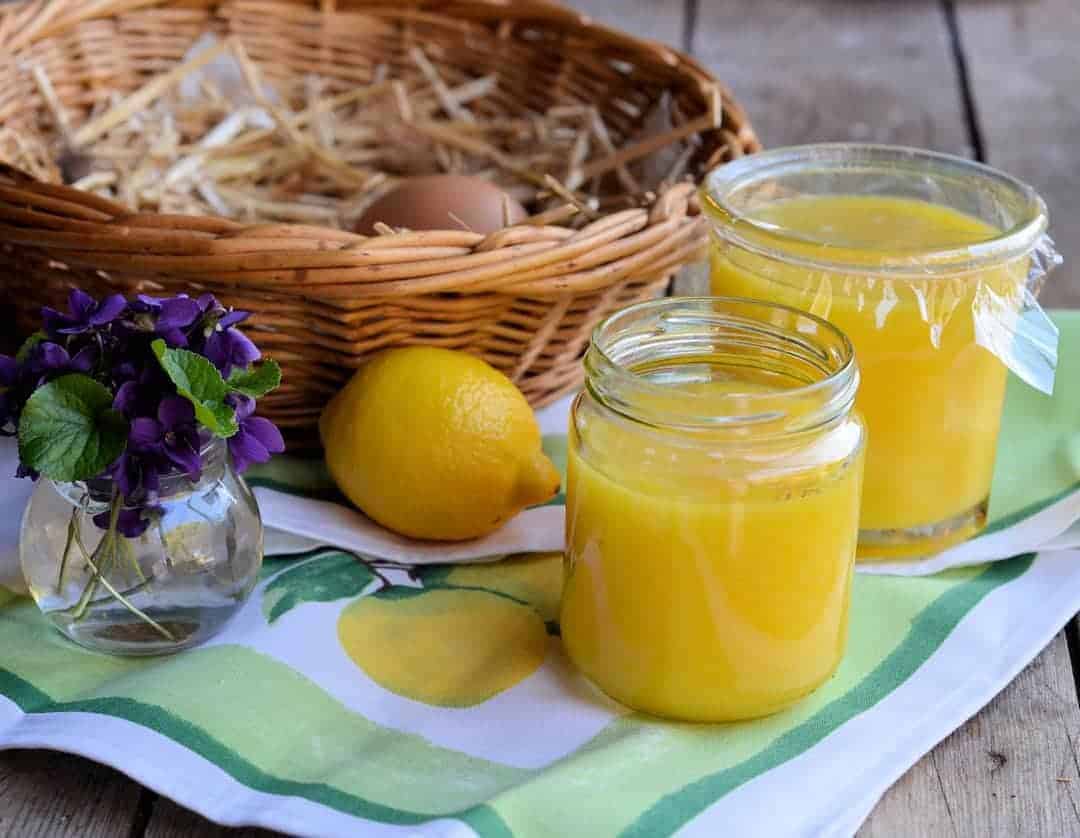 Late night snacks and homemade gifts
I always keep a jar of my homemade lemon curd tucked away in the fridge, on hand for an impromptu baking session, or when I fancy a late night snack of toast. A jar or two also makes a lovely homemade gift – just tie a pretty ribbon around the neck of the jar and provide a recipe tag.
Okay, so I have waxed lyrical about this for a little while now (and talking of wax, try not to use waxed lemons for this recipe or if you have no choice, make sure you wash them first). So here without further ado, is my Mum's Lemon Curd recipe…
What you'l need
All you need to make your own homemade lemon curd is a little time set aside to stir the curd whilst it is cooking, and you will soon be rewarded with jars of tangy yellow preserve to keep or share. My family like their lemon curd quite tangy, so I add the zest into the mixture for an intense lemon flavour. But if you're not keen on very zesty lemon taste, simply increase the sugar by about 2 to 3 ounces, or use two lemons instead of four.
This classic British preserve can also be made with oranges or limes, or even a mixture of all three citrus fruits, which is known as St.Clement's Curd, from the Nursery Rhyme "Oranges and lemons say the bells of St.Clements".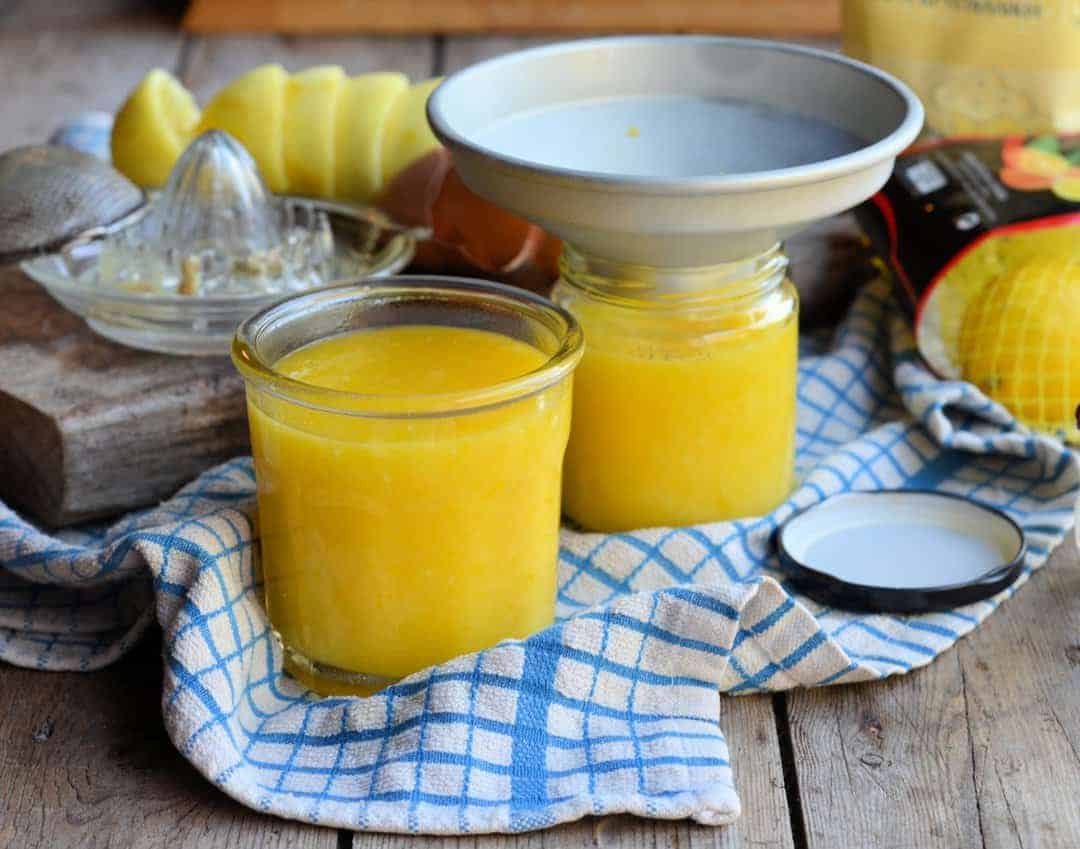 My Mum's Homemade Lemon Curd Recipe
Ingredients:
4oz (110g) butter
8oz (225g) caster sugar
4 lemons, finely grated zest and juice
4 eggs, beaten
1 egg yolk, beaten
Method:
Place a heatproof bowl over gently simmering water in a large saucepan, to make a bain~marie.
Add the butter and melt it slowly, then add the sugar, slowly dissolving it before adding the lemon zest, juice and the eggs.
Stirring all the time, making sure the water does NOT boil, cook the mixture for about 10 to 20 minutes.
The curd is ready when it is as thick as double cream and it coats the back of the wooden spoon.
Pour into hot sterilised jars immediately and seal. The curd will thicken up on cooling.
Once cold, store in the fridge for up to 4 weeks maximum.
This recipe was contributed by food writer Karen Burns-Booth. For more seasonal British recipes, take a look at Karen's food blog Lavender & Lovage.
Find inspirational and fun Food and Cookery workshops in the From Britain with Love directory >>
Feeling inspired? Take a look at the Creative Workshops category in our Directory, where you'll find a variety of inspiring courses, from art and crafts to fashion and beauty, interiors, cooking and flower & gardening.