How to reupholster a chair
This month Nicky Sherwood tries out a beginner's upholstery course at Les Tuileries, an interior design studio in Dorking offering a range of craft, interiors and fashion workshops. She learns how to reupholster a chair armed with a tired looking old find from ebay and some beautiful linen fabric from Sarah Hardaker (listed in our directory here)
Upholstery is something I've always wanted to have a go at. While rummaging at car boot sales and junk shops, I've often spied skeletal chair frames with great potential and wondered what it would take to restore them to their former glory. Up until now my upholstering skills have been limited to a chunk of foam and a staple gun, so I was very keen to learn the traditional craft of webbing a seat cushion. I saw this child's rocking chair on ebay. It's in serious need of some TLC, cost very little and I decided this would be my project.
How to reupholster a chair
Before
I arrived at the studio just as Simon was giving a demonstration of the tools that we would be using. There's something exciting about being introduced to the tools of a new craft – a promise of discoveries to come (or maybe I'm just odd!). I love the kind of old tools and machinery that you find in antique shops, worn down by years of hard graft. They're somehow more honest and real than the plasticky computers and keyboards of modern day life.
Stripping off the old fabric and webbing the seat base
Before we could get started, I first had to strip the old leatherette fabric off my chair. Then it was time to start webbing the seat base – the first of what I soon discovered would be many layers. The first strip of webbing is tacked onto the chair frame and pulled taught using a wooden web stretcher, before the other strips are added and woven in an interlaced pattern.
Adding a layer of hessian
On top of the webbing, we tacked a layer of hessian which helps to support the stuffing. After that we sewed stuffing ties into the hessian, leaving large open loops to accommodate the stuffing layer which would come next.
Adding the layers of stuffing
The stuffing, which is made of hair or fibre, was rolled into balls and placed under the ties until it was quite firm and secure. A layer of lighter weight hessian was then laid over the stuffing, tacked to the chair frame and trimmed (this is layer number four).
Next we used nylon twine to stitch through the hessian and stuffing and pull it down to create a firm base. On top of this we added a fine layer of pig hair for extra softness, followed by a layer of cotton felt, and then a layer of skin wadding to give a smooth finish (layer number seven!).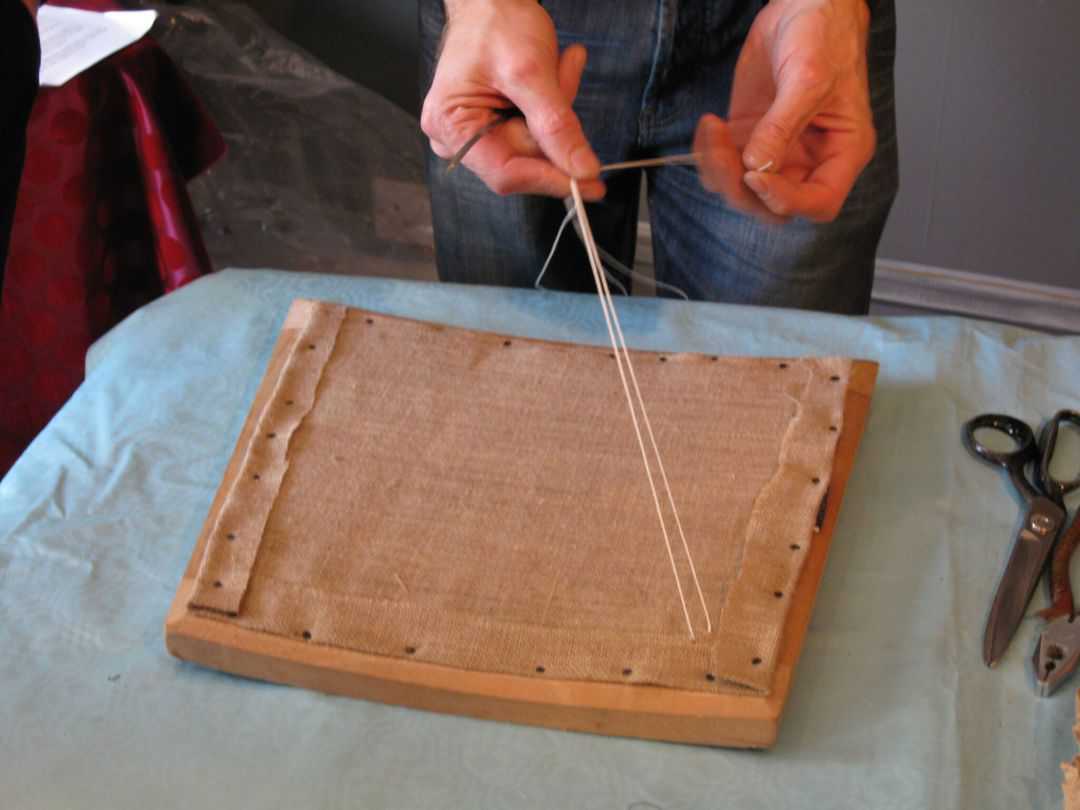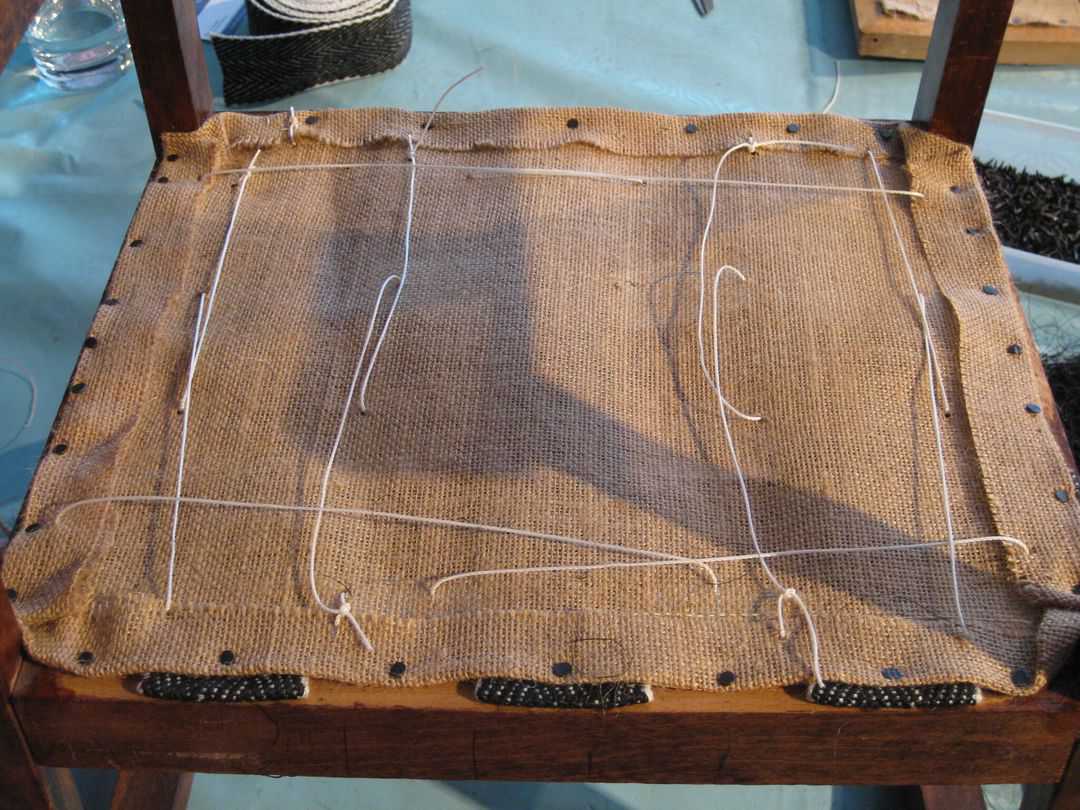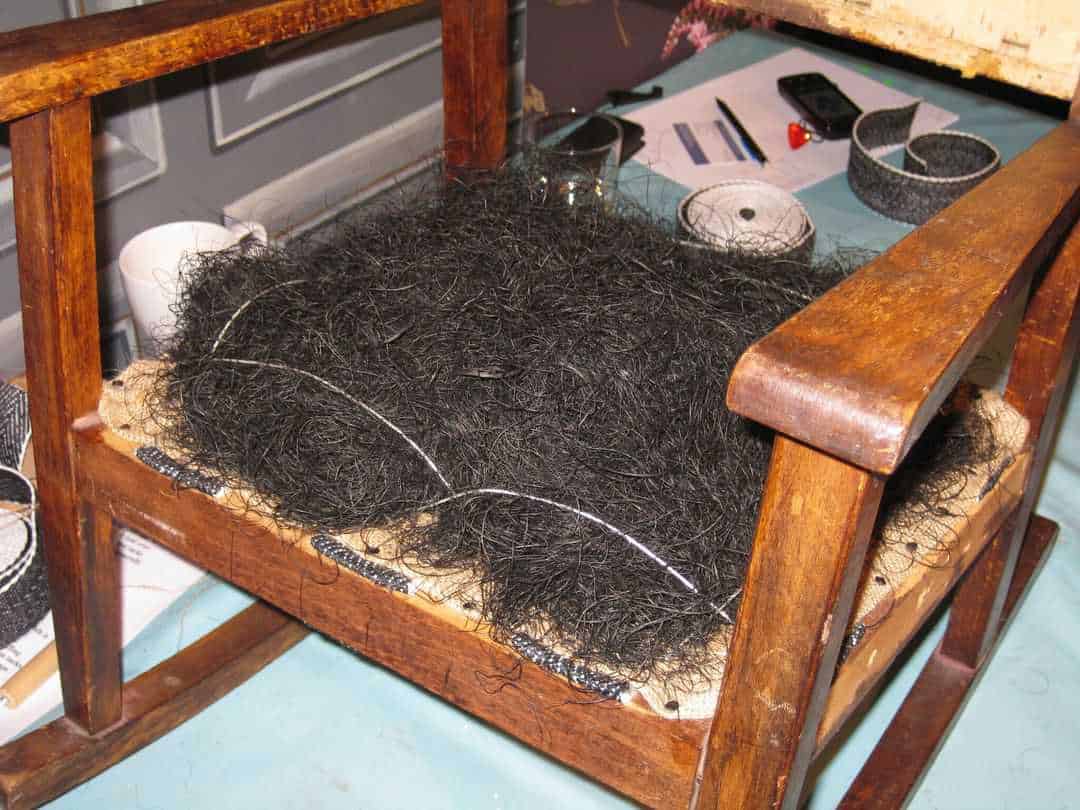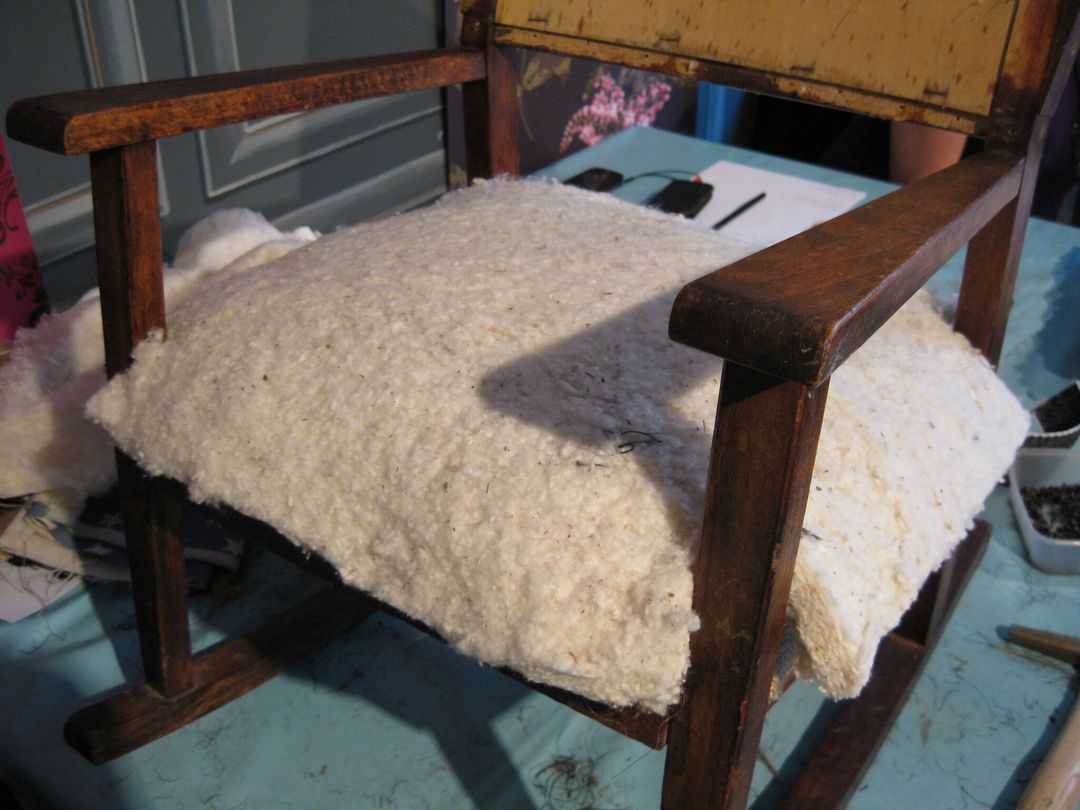 Lunch and calico
It's surprisingly physical work so we were glad to sit down to a delicious lunch of cold meats, warm tarts and homemade salads, accompanied by a much needed glass of wine. Suitably refreshed, we headed back to our workstations to tackle the final stages of our transformations. The eighth and penultimate layer is the calico, which is pulled taught and secured with tacks.
Starry fabric
Then it was time for the final fabric layer to be applied. This beautiful starry linen is designed in England, woven in Scotland and printed in Wales; and was very kindly donated by Cotswolds based fabric designer Sarah Hardaker, from her new collection of children's fabrics and wallcoverings. Using temporary tacks, we stretched the fabric into place, pulling it firmly in both directions to ensure a smooth finish, before tacking it onto the frame, using 'invisible' white tacks.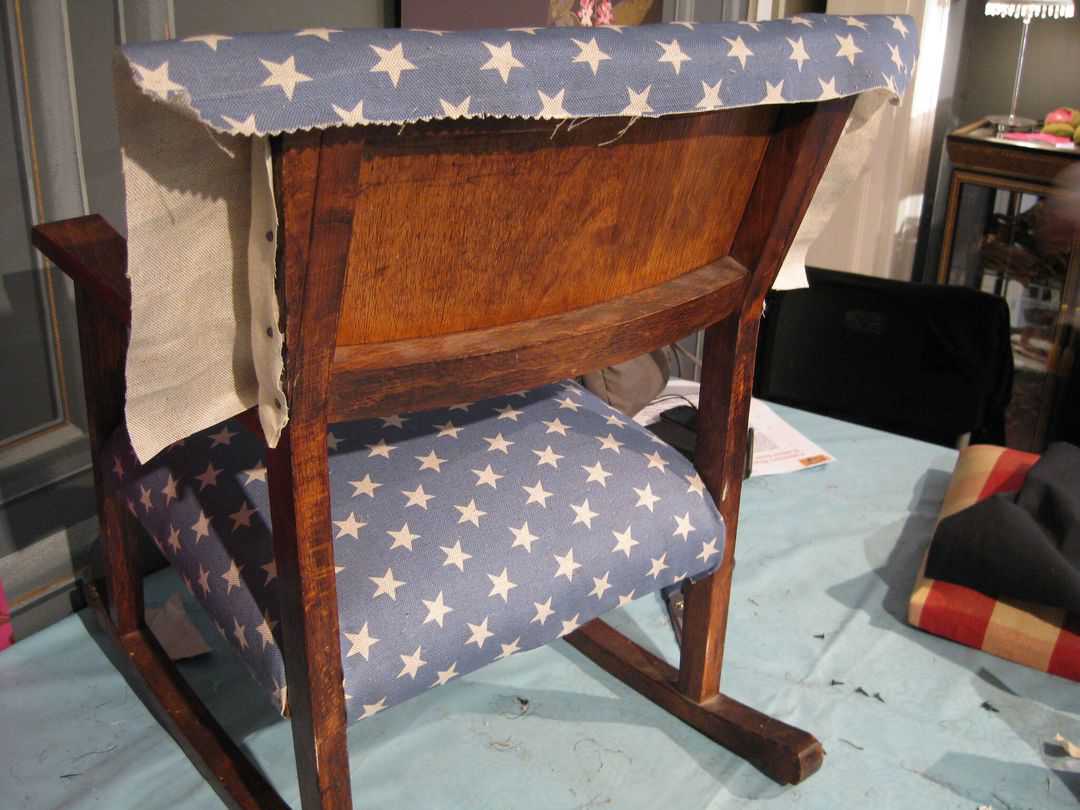 After nine layers of material and stuffing, we could finally stand back and admire our very professional looking, and totally transformed chairs.
After
Behold the before and the after… The final test was whether my three year old son would approve of his revamped rocking chair. With squeals of delight he launched himself into it like a rocket and declared it his favourite chair in the whole world. Well, who am I to argue with that kind of expert opinion?
Once I'd cracked the basics of upholstery, I am itching to have a go at more projects and to be more adventurous. I've been browsing for some new ideas and wanted to share these with you.
Love these upholstered chairs covered in beautiful Vanessa Arbuthnott natural and organic fabrics all ethically made in the UK (listed in our directory here)
Ian Mankin (listed in our directory here) is another great source of beautiful, ethically produced fabrics made in the UK: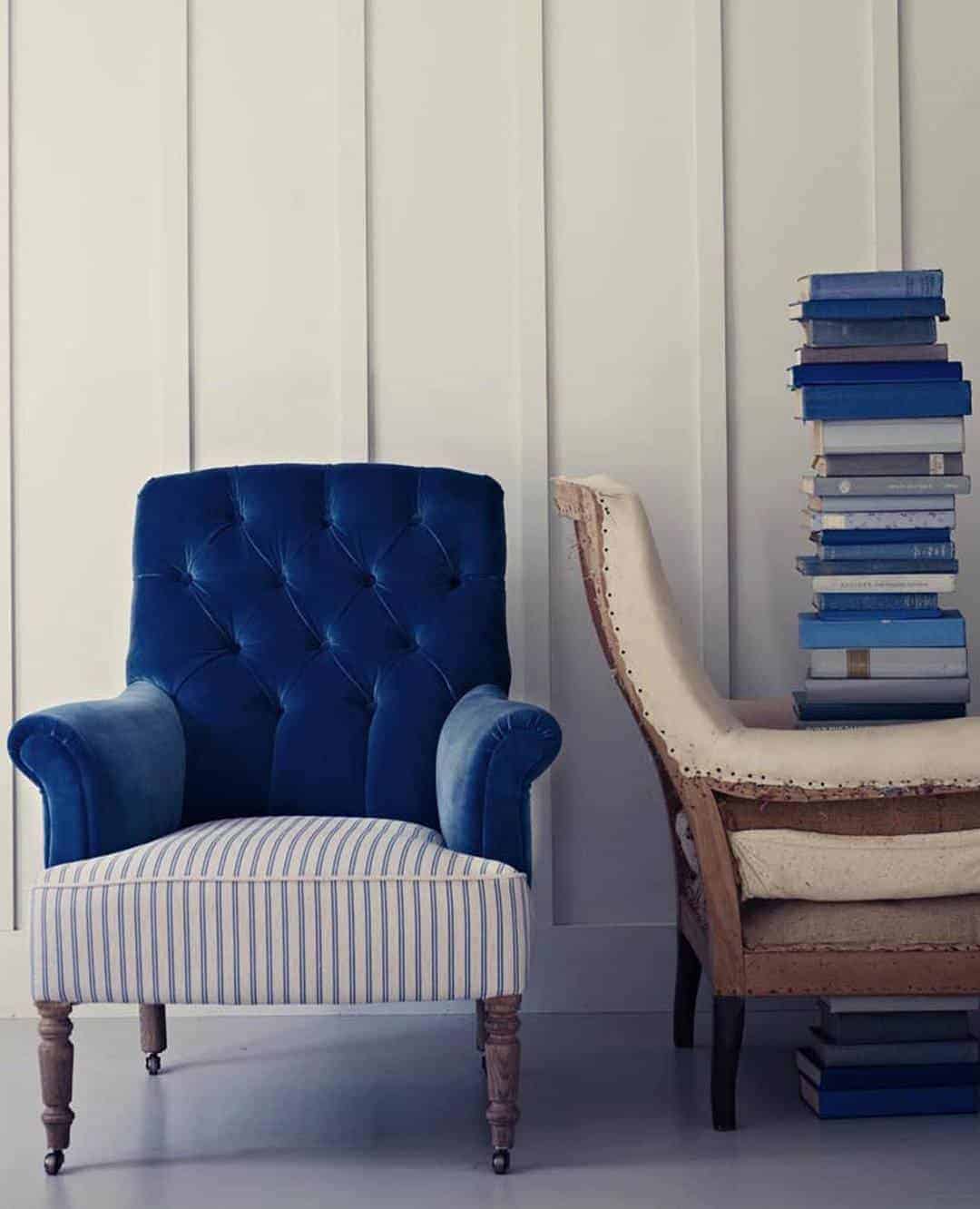 I love this chair covered in Blue Achillea fabric hand printed by Madder Cutch & Co (listed in our directory here) with a hand-made Woad cushion.
Abigail Borg designs and makes a unique collection of bold florals that work really well with midcentury chair shapes in particular. Here are a couple of my favourites:
Cabbages & Roses (listed in our directory here) is another great source of fabrics. Particularly if it's faded country florals you're after. Love these ideas: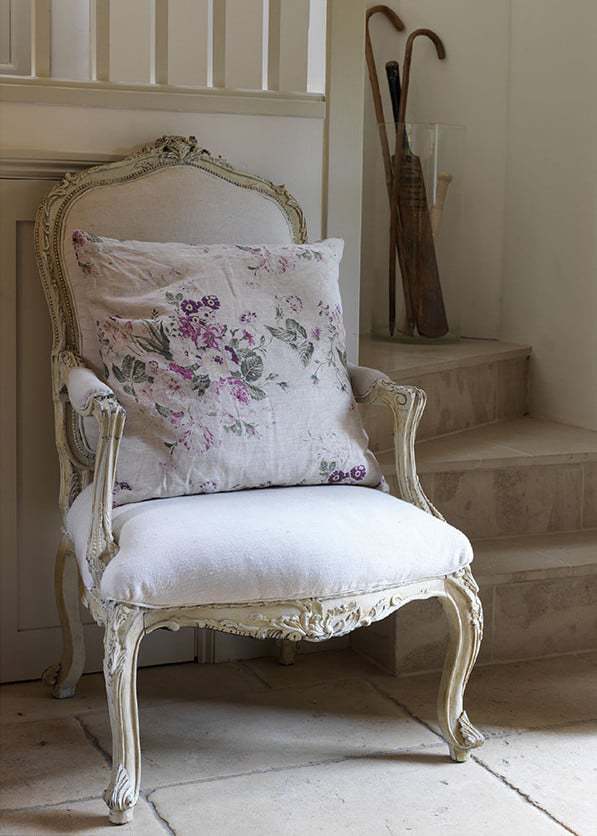 If you love dogs and pretty fabrics, you'll love Olive + Daisy (listed in our directory here). Find the most beautiful collection of fabrics and linens, including the signature Olive + Daisy design used to cover this chair in Cornish Blue.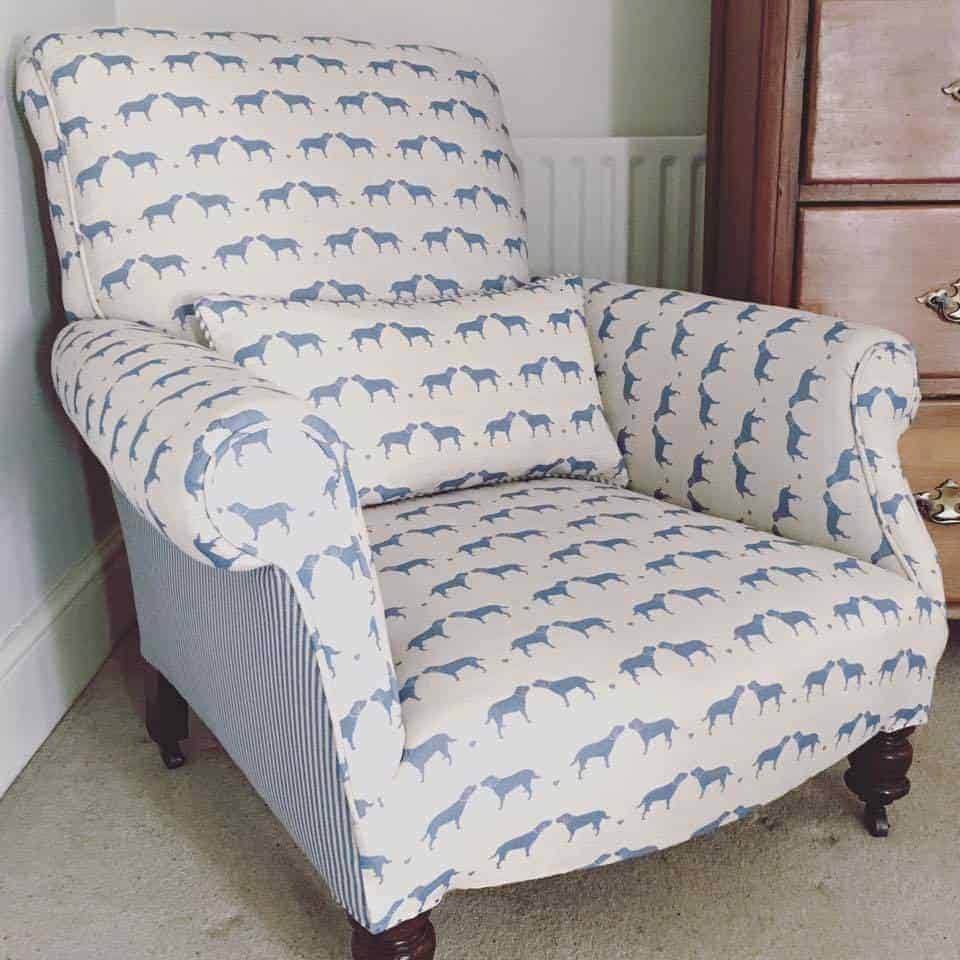 And how beautiful is this armchair covered in soft, grey velvet as pictured in Selina Lake's wonderful book Winter Living?
INFORMATION
---
Get all the info you need to connect with Sarah Hardaker from the listing >>
Feeling inspired? Take a look at the Creative Workshops category in our Directory, where you'll find a variety of inspiring courses, from art and crafts to fashion and beauty, interiors, cooking and flower & gardening.
If you run a creative course that would interest our readers, please get in touch. Email us at editor@frombritainwithlove.com
---
A pin to share to Pinterest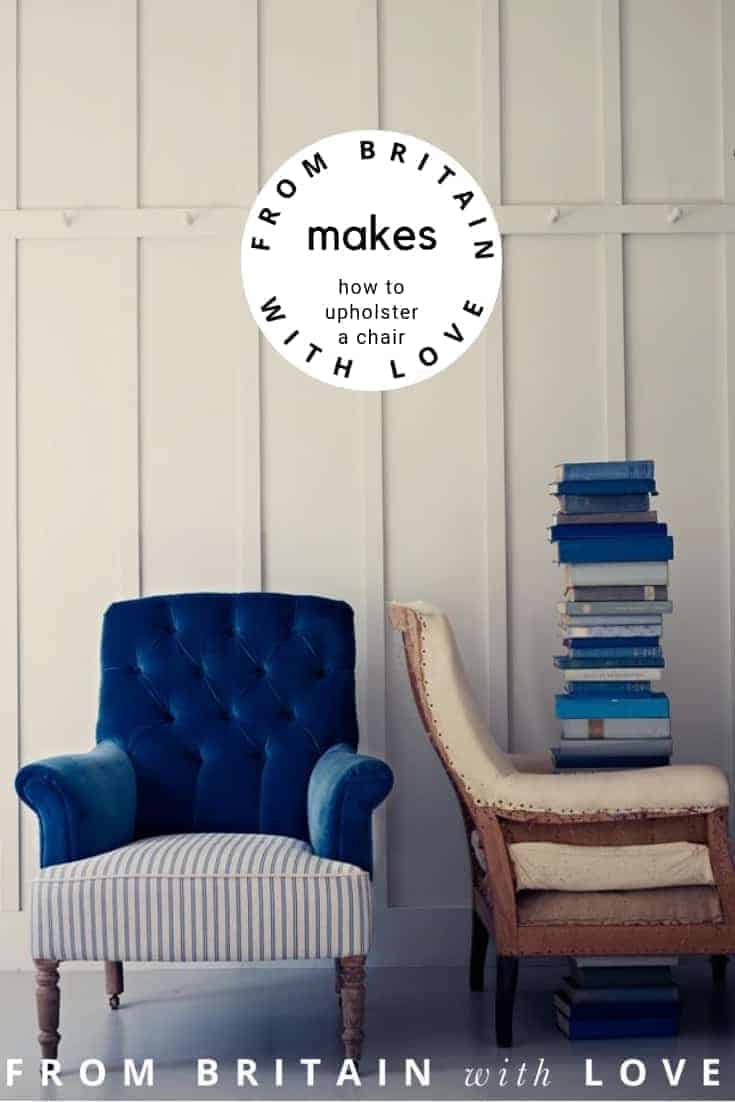 ---