A seasonal guide to the most beautiful cottage garden roses with Rosebie Morton from The Real Flower Company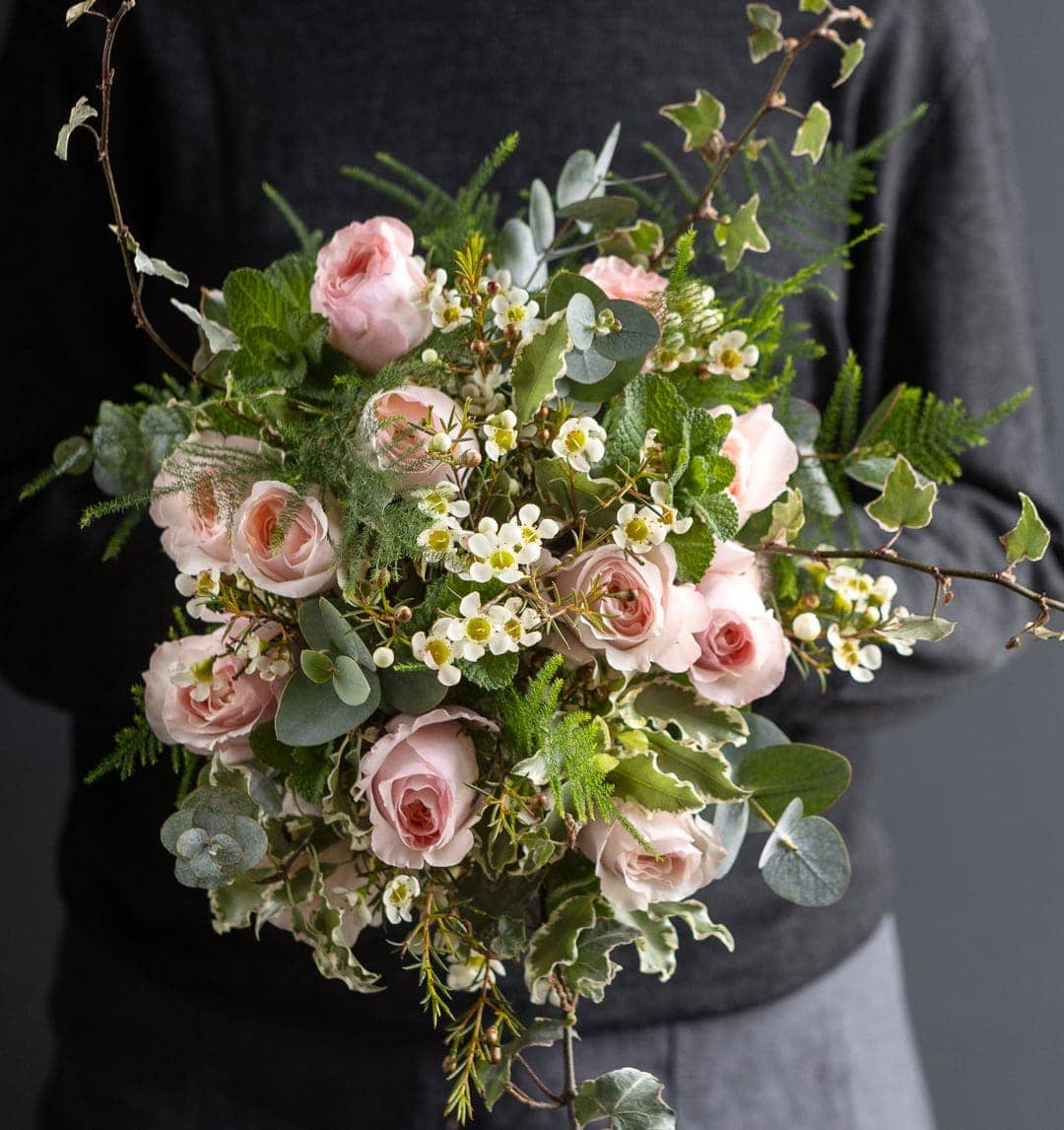 Flower farmer, and founder of The Real Flower Company, Rosebie Morton, shares a through-the-seasons guide to growing roses (the perfect choice for any cottage garden) including her expect tips and key information to set you up for success. Rosebie also shares her favourite varieties to get you started. You can order rose plants directly from The Real Flower Company's rose paddock here https://www.realflowers.co.uk/plants-and-gardening/plants and save 10% with our exclusive code WITHLOVE10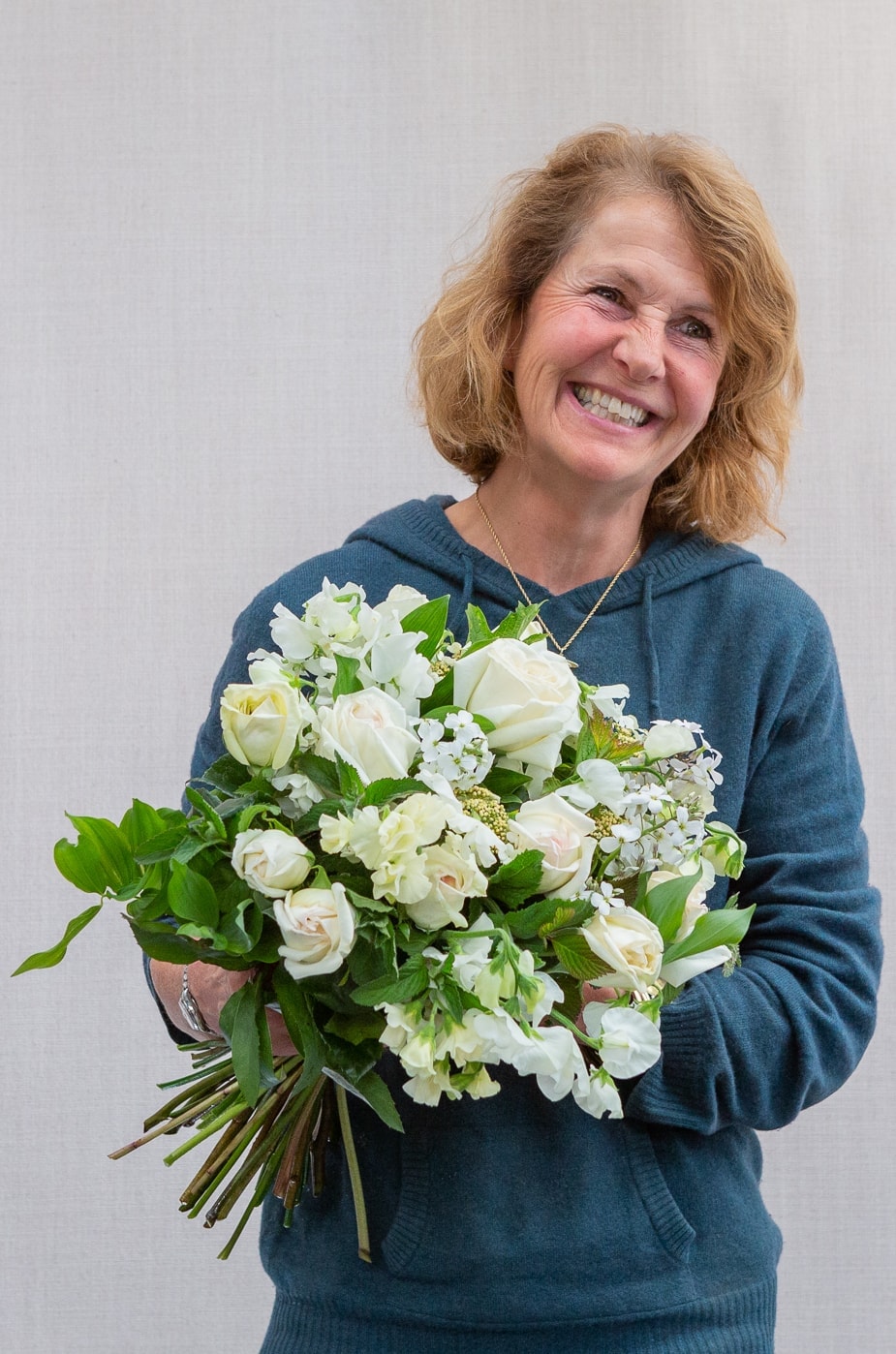 Rosebie's top 5 Favourite Cottage garden Rose Plants
Cottage garden favourite #1 Margaret Merril
My top choice for pots, Margaret Merril is the quintessential English cottage garden rose – unrivalled for its understated beauty and exquisite scent.
Cottage garden favourite #2 Chandos Beauty
I often describe Chandos Beauty as my 'perfect child' as it's so easy to grow and has it all in terms of shape, colour and scent.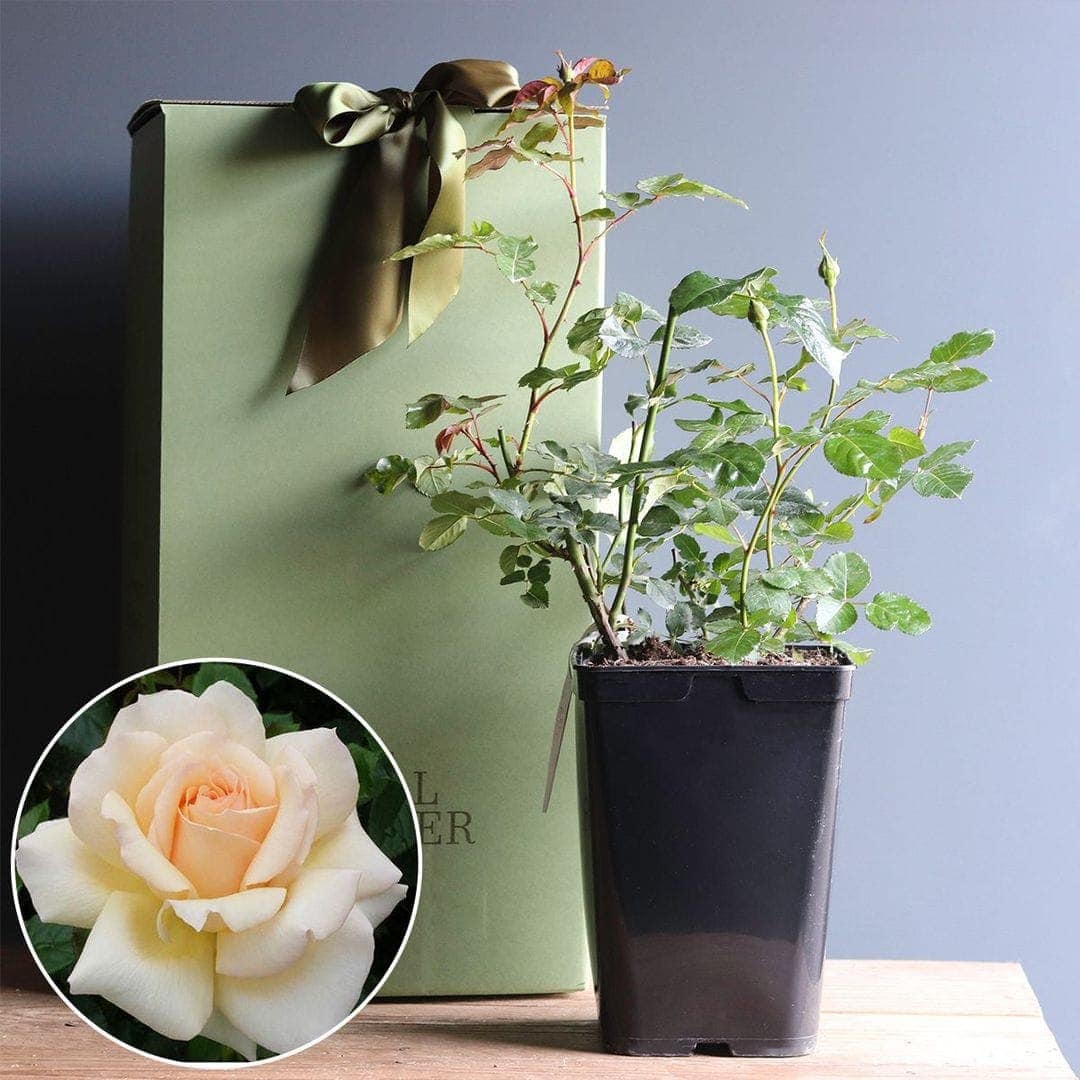 Cottage garden favourite #3 Claire Marshall
Claire Marshall is a small and healthy rose that's perfect for the front of cottage garden beds, as it doesn't get too large. It produces a mass of cool-toned bright pink, highly scented flowers throughout the season.
4 Compassion
If you are looking for a climbing rose, then I highly recommend Compassion. It really does put on a show with an array of coral pink flowers and an intense hit of scent.
Cottage garden favourite #5 Rosa Hip Hop
When choosing roses for your cottage garden, I would recommend including a rose plant that grows wonderful hips for interest later in the year. My favourite for hips is Rosa Hip Hop which will reward you will lots of small hips, perfect for autumn colour and even for dressing Christmas wreaths and garlands.
Planting new roses in your cottage garden
As with building a house it's important to get the foundations right and make sure you get your new roses off to the best possible start. If you're planting roses in the ground, choose a frost-free day and if you're moving a rose from a pot, soak it in a bucket of water for at least an hour before transplanting.
Digging the right size hole is really important – at least 50 cm deep with a diameter at least twice the width of the roots. Take care not to bend the roots upwards as you lower the rose into the hole. If necessary, trim rather than squashing them.
Fill the hole around the rose with compost enriched with fertiliser (I like Vitax Q4 ) and if you are planting a grafted rose, ensure you have at least 5 centimetres of soil above the union of rose and rootstock.
There are more details on planting new roses in pots in my step by step guide here : https://www.realflowers.co.uk/blog/how-to-plant-new-roses/
A seasonal guide to growing and caring for your cottage garden roses
Once your roses are planted, it's important to know how to care for then through the seasons. Here's my own easy guide to the key things you'll need to do throughout the year.
Spring
If you have established hybrid tea and floribunda roses that haven't been pruned it's still worth getting your secateurs out any time until the end of March. Both varieties will go on to reward you with even more flowers in late spring and summer. You can find out more here. https://www.realflowers.co.uk/blog/top-tips-for-pruning-roses/
In spring put a handful of fertiliser round each rose (I like Vitax Q4), followed by a mulch of well-rotted manure or compost, being careful not to let it touch the stems directly.
Most varieties of English Rose will start flowering from May onwards.
Summer
The English Rose season is in full bloom! Keep your roses well-watered and make sure you pick or deadhead your roses regularly to encourage repeat flowering.
Rather than watering your roses a little at a time, it's far better to give your roses a really good soak at least once a week throughout the summer (or more when it's very hot). What you want to do is to really give your rose plants a good drench (the equivalent to a couple of bucketfuls) to encourage deep root growth. Try to avoid soaking the flowers when you are watering. Always try and water in the morning or evening, rather that in the height of the midday sun.
For longer lasting cut flowers, I would suggest picking your flowers in the early morning, after the dew has dried, as the stems will be at their most plump with water.
Throughout the flowering season give your roses a feed – I'd recommend a handful of fertiliser around each of your rose plants every few weeks.
Autumn
From now until next February you can sit back and dream about what roses to grow next year. When your roses are coming to an end, stop deadheading so that you can enjoy a display of rose hips in the autumn, which the birds will also thank you for.
Your roses should keep flowering right up until the first frost (which can be as late as December in London!). On the farm we also mulch our roses in the autumn with some well-rotted manure or compost.
Winter
Winter is the perfect time to order and plant bare rooted roses, which are roses that are lifted 'bare rooted' from the fields in their winter dormant state.
All of our scented farm-grown roses are delivered in pots, so can be planted at any time of the year. Keep them watered and they can even be kept in their pots for up to a year, making them a great gift.
February (and into March) is the perfect time to prune and shape your roses. You can find my guide to pruning here. https://www.realflowers.co.uk/blog/top-tips-for-pruning-roses/ There's a reason why people say ask your enemies to prune your roses! Hybrid teas and floribundas thrive after a really good prune.
Information
All Real Flower Company potted roses are grown on their Hampshire farm. They can either be planted out when they arrive at your door or kept in their pots until you are ready to plant them out. Find more plants perfect for creating a cottage garden too – including lupins, dahlias and peonies. As well as plants, you can also buy Real Flower Company seeds, including sweet peas and wild flower mixes. Save 10% on all RFC orders with our exclusive discount code WITHLOVE10
The Real Flower Company is listed in the FBWL directory.
You might also like:
How to grow sweet peas with Rosebie of The Real Flower company
Meet Rosebie Morton, founder of The Real Flower Company
Discover The Real Flower Company flower farm, Hampshire
A pin to share to Pinterest