A linen over hat – the naturally beautiful way to shade yourself from the sun ethically made in London by Lemuel MC. Save 10% with our unique discount code – scroll down for details.
I have known Marta, founder of Lemuel MC, for a good few years now and love what she has created. Based in East London, Marta has developed a range of beautifully wearable ethically made linen clothing and accessories for real women. Her style is effortless, adaptable and her clothes are made to last. We were catching up via video call a week or two ago and Marta was showing me round her new studio and sharing one or two of her latest designs and ideas in progress.
It was swelteringly hot this day and Marta mentioned how she is allergic to the sun and sunscreens. For years, finding other ways to shade herself often meant using scarves and pieces of clothing to cover up. Quite an effective strategy in some ways, but not great in terms of how it made Marta feel. Fed up of looking silly, Marta decided to design a proper solution to the problem.
What she came up with is a stroke of genius I realised as soon as she pulled out one of her linen over hats to show me. It's designed to fit over any size straw sun hat to provide extra shade – and beauty.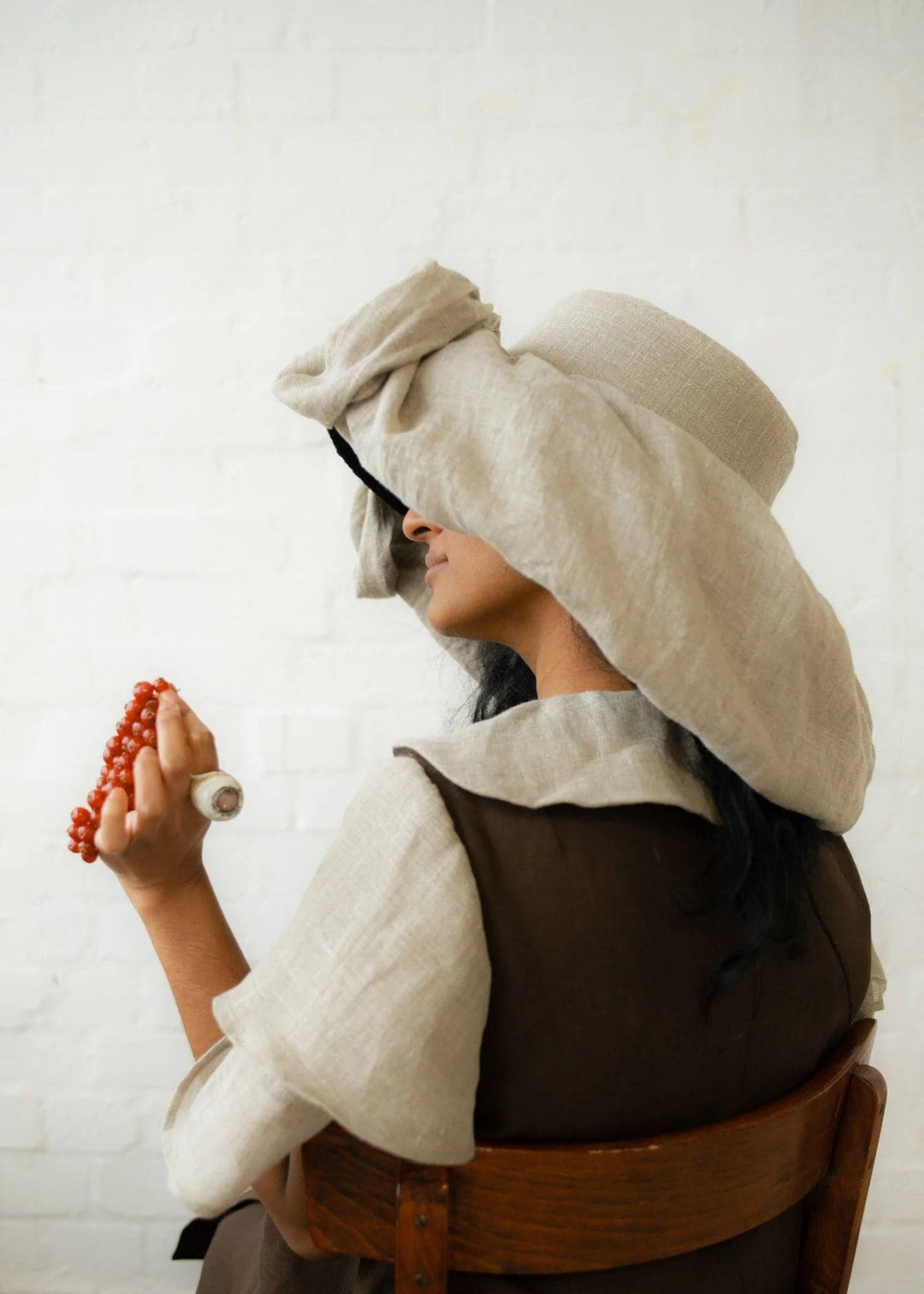 As with many of Marta's designs, you can wear the linen over hat in a multitude of ways. With a quick flourish, Marta had placed one over the top of a very ordinary old straw hat and, by tying the ties at the top, tucking and arranging here and there, she magically created a totally new look. She'd turned an underwhelming straw sun hat into a very special looking piece of draped linen millinery. When extra protection from the sun is needed, you simply untie and let the sides drop to give shade to the neck, face and shoulders.
If you are looking to find sunscreen-free ways to shade yourself from the sun, this would be a great buy. I love that it will adapt to fit any hat you might already have or could easily pick up from a charity shop. Made to order in beautifully textural ethically sourced linen, this is something a bit special. I'd feel instantly elegant and somewhat mysterious swanning around in this wouldn't you? All whilst avoiding sore, peeling shoulders and having to plaster yourself in sun cream.
Save 10% with our discount code
Save 10% on the linen over hat as well as all purchases from Lemuel MC with unique discount code With Love 10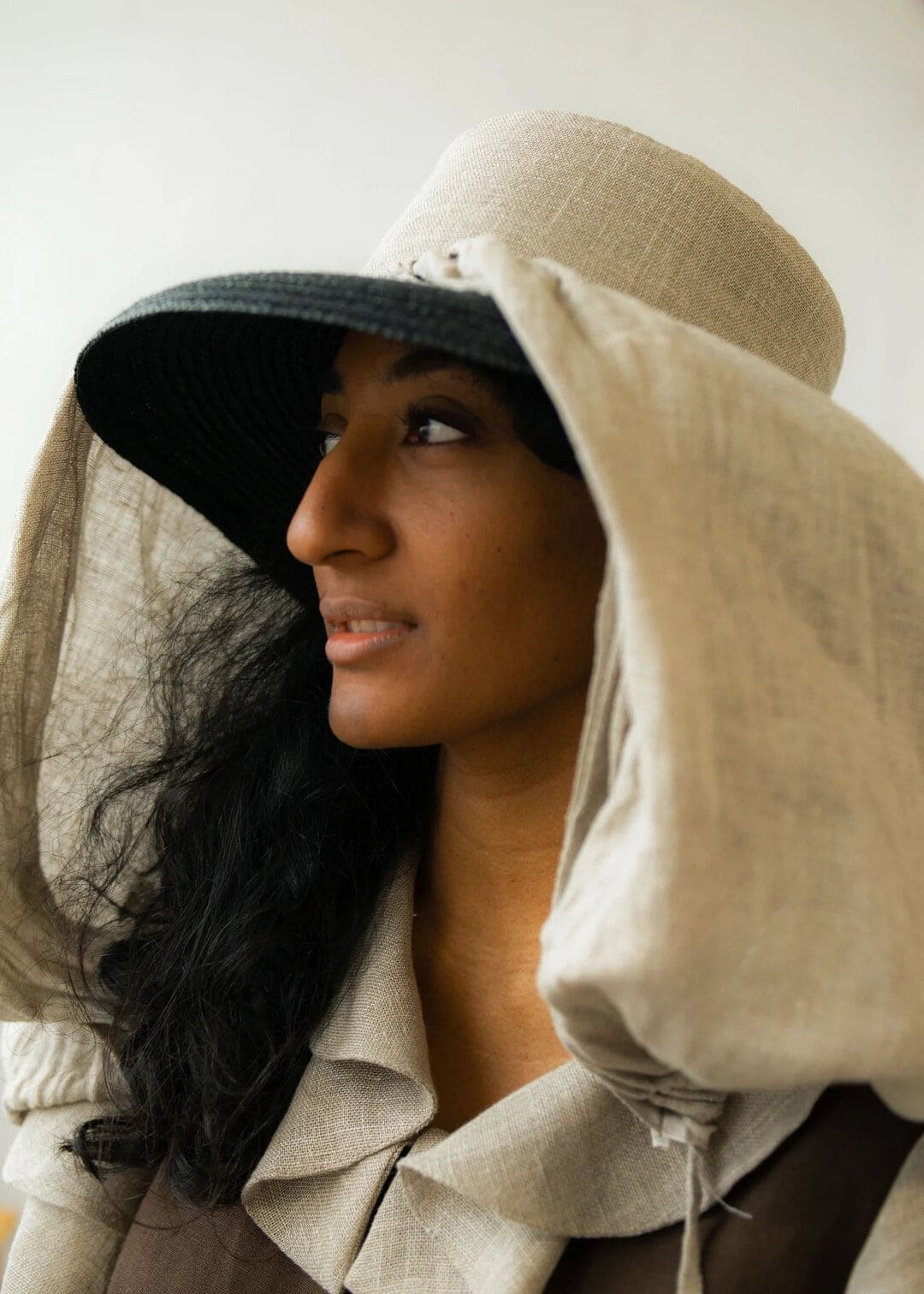 Find out more about Lemuel MC and shop my hand-picked favourite designs from their listing in the From Britain with Love directory: Lemuel MC sustainable linen clothing
You might also like:
Information
Browse the Lemuel MC website to view the full collection
This article contains affiliate links, which means we may earn a small commission if a reader clicks through and makes a purchase. All our blog posts are independent and in no way influenced by any advertiser or commercial initiative. By clicking on an affiliate link, you accept that third-party cookies will be set.