White rooms – decorating ideas to fall in love with
White rooms – decorating ideas to fall in love with
How to get the white on white look
It was whilst we were on location at Place Farmhouse in Sussex to shoot the images (above) for one of our interiors look books, that we all fell in love with their white rooms and modern rustic interiors. We're not talking minimal here. It's all about creating a calm, simple space that's cosy yet uncluttered. Contemporary and pared down but with timeless touches such as vintage linens, ceramics and weathered wood.
Five white room ideas:
1 Use chalky paint in whites or soft greys
Create a light palette on walls, floors and old furniture. Perfect for painting furniture is Annie Sloan (listed in our directory here) Chalk paint as it will go on top of almost anything without needing primer first. I have recently heard good things about Rustoleum Chalky White Furniture Paint, which costs a lot less. I'll keep you posted as I intend to try this out for my next upcycling project! One tip I was given to vary or soften the colour to get closer to the exact shade you want is to buy a larger tin of the white shade and add in a tester pot of another colour. I was looking to create a soft dove grey, so added a dark grey tester pot to a full size white paint. After mixing well, I was very happy with the end result. Be creative and don't be afraid to do your own thing! Adding a chalky, soft grey element to white rooms gives a touch of softness.
2 Texture and contrast stops plain white becoming too plain or cold.
Try adding chunky knits in soft fabrics, weathered wood (you can whitewash if you feel like it, with watered down whitish paint), vintage zinc containers and white textured ceramics to your white rooms. Car boot sales and junk shops can yield amazing vintage treasures if you have the patience to look through the rubbish to find the hidden treasures.
3 White rooms success – don't use the same shade of white throughout
Vary white with tones of grey or milkier whites to create variety. I wouldn't advise going for Brilliant White as this is quite a harsh, bluey white and can feel very cold and flat.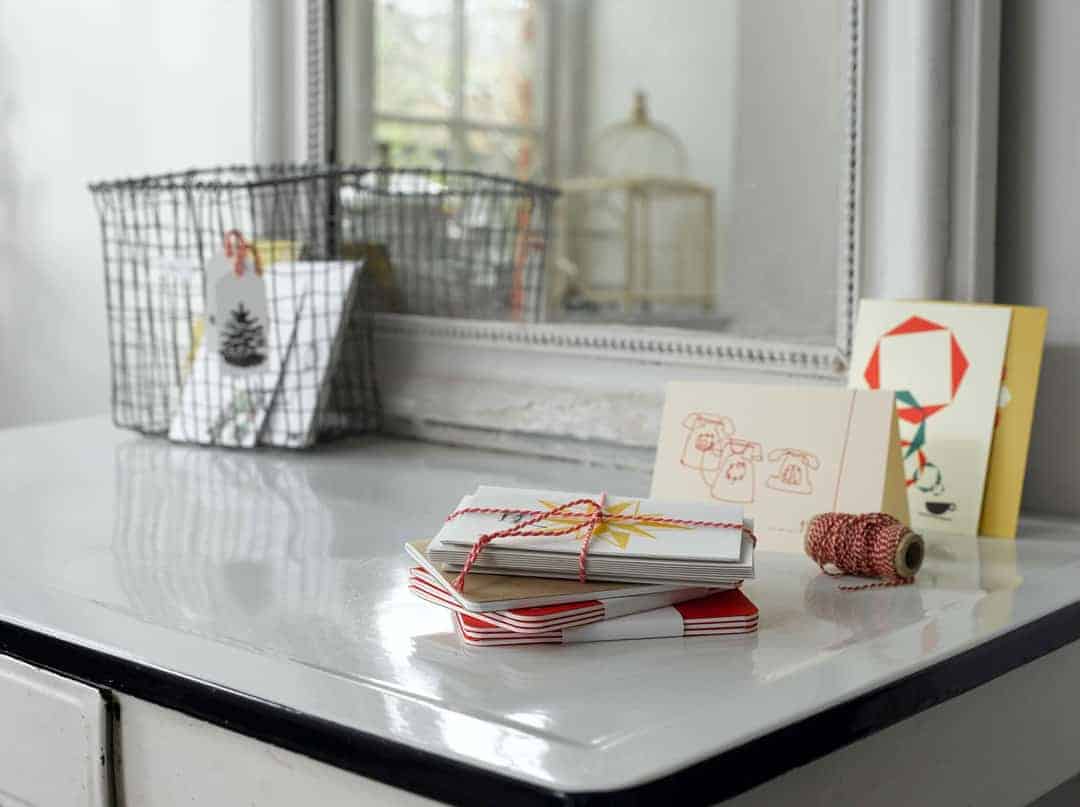 4 White Rooms & wirework
Vintage or new, works well with this sort of interior – use to store anything that looks good on display – I like to fill various wirework baskets I have picked up with lemons, eggs, magazines or whatever takes my fancy. I have been known to use them to store white loo rolls in the bathroom too. White rooms and vintage wirework are a match made in Heaven.
5 Try the 'dipping' technique rather than painting all over
Vintage finds such as side tables, chairs and stools can look really cool just partially painted. That way you also get the added contrast of the wood colour too. The key to achieving the 'dipped' look is to carefully use masking tape. Position it in an even, neat line where you want the paint edge to be. Here's a white-dipped chair I painted that I picked up from a junk shop. I just made sure that I placed masking tape really neatly before painting the legs with leftover white chalk furniture paint.
A pin to share to Pinterest
Check out our Pinterest board for more White room decorating inspiration: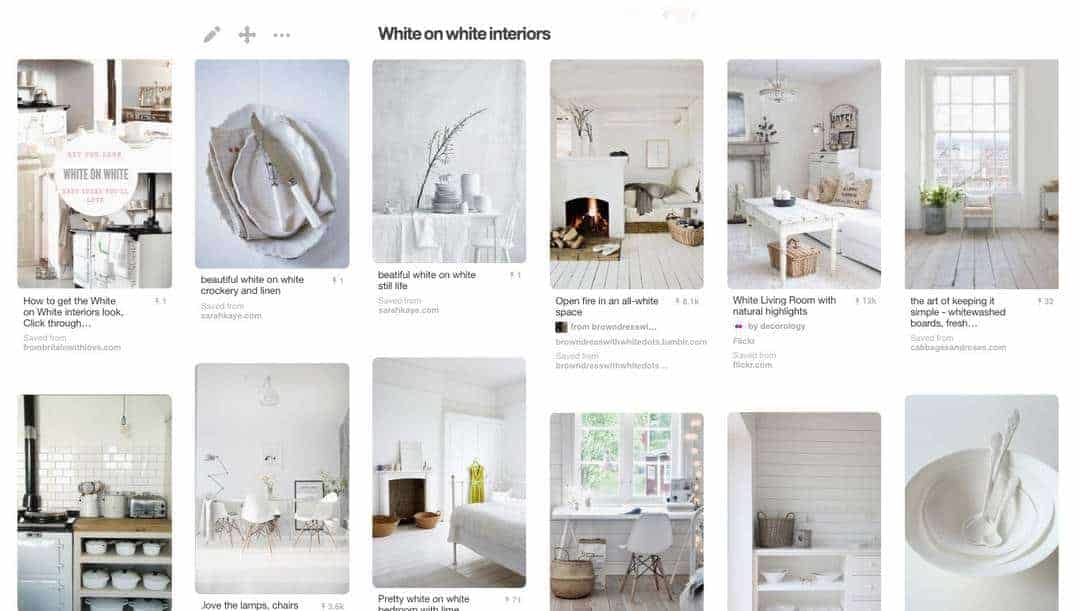 You might also like