Sustainable garden ideas from Pippa Greenwood to help you reduce your horticultural footprint.
As well as being my favourite Gardener's Question Time panellist on Radio 4, Pippa Greenwood is also the friend I have to avoid making eye contact with when starting to get a fit of the giggles. We find the same, ridiculous things funny and set each other off. At a recent gathering, one of our group shared her reticence about an upcoming hen weekend to Dublin that is scheduled to include heavy drinking followed by an ill-advised Irish dancing lesson. Too late, Pippa and I had exchanged a look and that was enough. We were off. 
Five minutes later the giggles were gone as we shared our worries about the future well-being of our planet. I have been wanting to find ways to improve my gardening habits from a sustainability point of view. So it's handy, to say the least, to be able to ask a world-renowned gardening expert for advice! As well as being a great night out with good friends, I also came home with some really useful suggestions from Pippa for treading more lightly on the planet whilst pottering in the garden.
I know how many of you are also keen gardeners, so I thought I'd share Pippa's ideas with you too. Here are Pippa's top 10 ways to garden more sustainably and organically. As they say on GQT: Good Gardening! X
Pippa's top 10 ways to garden more sustainably
With Spring very much in the air, why not make this the year you make your gardening even more sustainable? Gardening has got to be one of the more environmentally friendly things you could do but with a few tweaks you can get growing and make it even more so!
1 Make your own compost
Whether you use a classic bin system or a hole in the ground (that's how my mother did it!) fruit and veg waste from the house, annual weeds that haven't set seed and smaller garden prunings can all be turned into a brilliant soil improver and mulch. No need for trips to the garden centre to buy the stuff in plastic bags.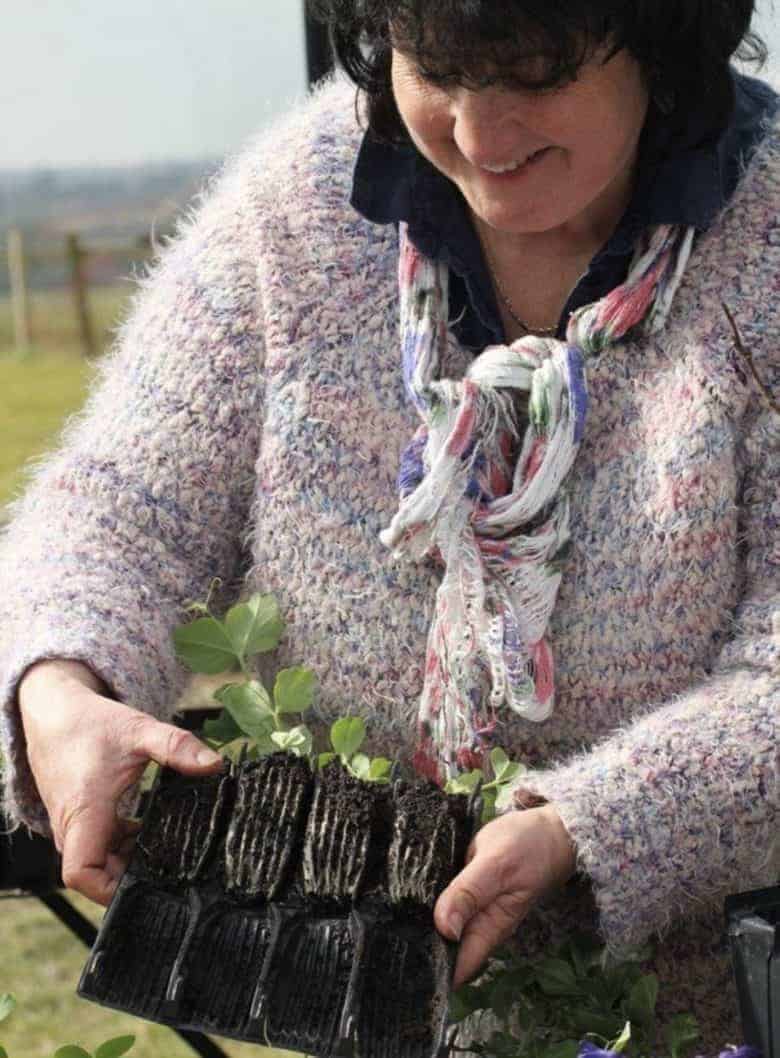 2 Re-use seed trays and flowerpots until they're literally falling apart.
Give plastic trays and punnets from the supermarket a new lease of life: re-cycle them into seed trays and mini-propagators. Just check that they have holes for drainage in the bottom (most do) and then use the clear plastic tops to make propagator tops and mini cloches.
When you do need to buy flower pots go for the fantastic new compostable plant pots and plant saucers largely made from pulped bamboo and rice. They do look scarily like plastic pots but have a five-year lifespan and can then be composted. These pots are increasingly widely available and I also sell a selection in the Good Growing section of my online shop.
3 Choose resistant plant varieties
Take time choosing which veg to grow as there are more and more varieties available which show good resistance to common pests and other problems. Just check the back of the seed packets. Often sold as 'good for organic gardeners' resistant plants shouldn't need any help keeping those pests away. A couple of my own personal favourites are Kilaxy cabbage (resistant to clubroot) and Sytan and Flyaway varieties of carrot (root fly resistant).
4 Say goodbye to plastic plant labels
Whether that's for use in your seed trays, pots or the garden. There are now a wide range of bamboo or wooden labels available in various sizes. They look better and are easier to write on too! I also save wooden ice lolly sticks – perfect plant pot and seed tray labels!
5 Opt for jute netting instead of plastic
Plastic netting is pretty horrible stuff, a pain to install as it seems to have a mind of its own and accumulates garden debris making it harder to re-use. Choose jute netting instead, perfect for sweet peas, runner and climbing French beans and it also looks so much nicer. You can cut it to size easily and then use jute twine to tie it in. Perfect!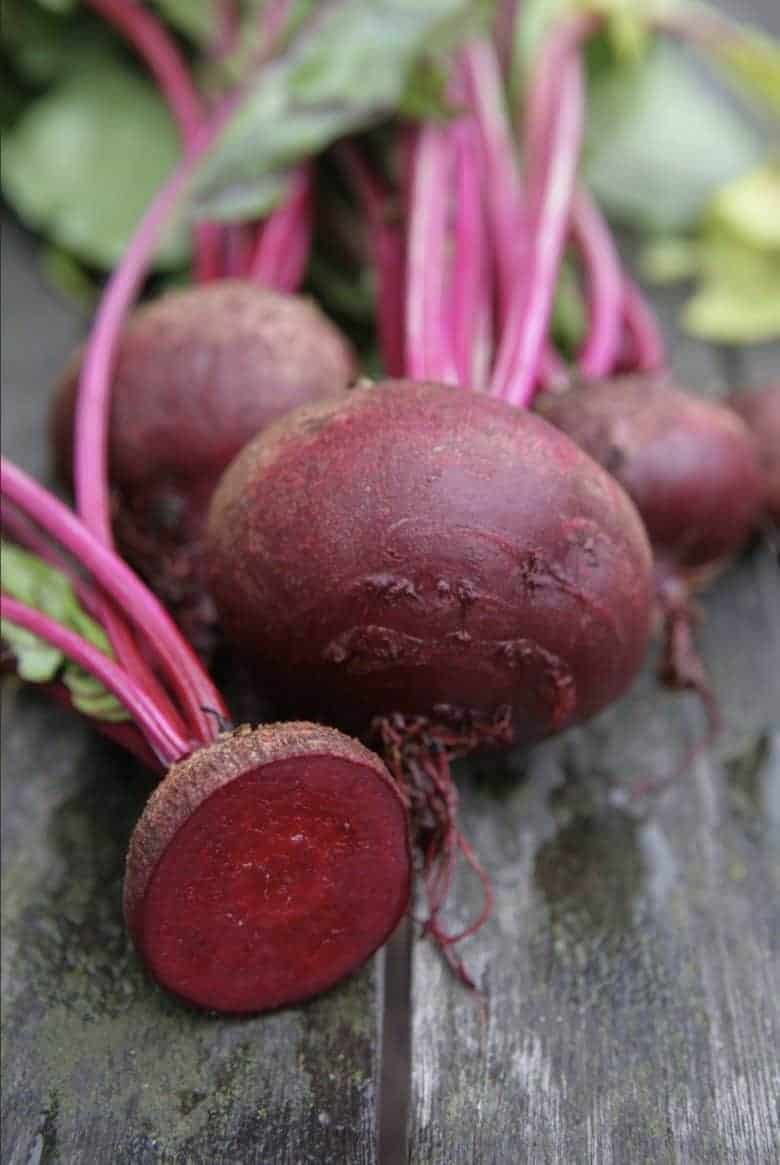 6 Let Nature  work for you
Encourage natural predators of garden pests so that they can sort out your problems without any effort on your part (or chemicals).The adults or young of insects such as lacewings, hoverflies and ladybirds. Growing plenty of open-centred flowers looks great and provides nectar for the adults, avoiding chemicals and not being too tidy are also important. If your ladybird levels are a bit low you can now even buy ladybirds and their  young to introduce in to your garden and bulk up numbers.
7 Say a final good-bye to any garden chemicals
Who wants them? They're not what I want for me, for pets, for garden wildlife….or The Planet and with all the greener options now available, you don't need them!
8 Let nematodes clear your slugs and weevils
There is an ever-increasing range of great biological controls available, perfect for sorting out common garden pests. There are now nematode controls for so many pests including slugs, vine weevils, ants, caterpillars, and leatherjackets & chafer grubs in your lawn. These are all safe for humans, pets and wildlife and are really effective and easy to use.
9 Critters that clear whitefly, spider mite, mealy bugs and more
If you've got problems like red spider mite, mealy bug, scale insects and whitefly in your greenhouse or conservatory forget pesticides: there is now a raft of critters available that you can introduce, and they will (swiftly and silently) get the pests under control and all without negative environmental effects or nasty residues. For more information about these and the nematode controls, take a look at the Protect Your Crops section of my website.
10 Create natural barriers
When you're growing fruit or vegetables there may be some pests for which there isn't a natural solution but for many of these the best answer is simply to prevent the pest reaching the crop: use barriers made from ultra-fine micromesh to keep pests away yet allow plenty of light, sun and rain through. This comes in many guises including pull-out mini tunnels (I sell one here) and is tough and long-lasting so can be re-used for years.
Finally… don't forget that gardening that little bit more sustainably won't just be better for you and for the planet, it is often also a lot easier!
INFORMATION
---
Pippa Greenwood is listed in the From Britain with Love directory here >>
Are you a maker or creative course provider? Like to list with us and benefit from joining our supportive community? We'd love to hear from you. Check out the packages we offer on our Join Us page and get more details from our Information pack here
---
A PIN TO SAVE TO PINTEREST