Knit a kitten – easy free pattern
I know just how much real love there is out there for Claire Garland's
Dot Pebbles Knits
patterns, so I think you might enjoy knitting this adorable kitten. It's suitable for beginners, and is designed to follow on from Claire's
Beginner's Bunny pattern
(also free). As well as simple to follow step by steps to knit a kitten, this pattern also includes the cutest of knitted outfits to make – a nurse's apron, cardigan, Winter romper suit and a tiny Christmas sweater, with optional furry hood.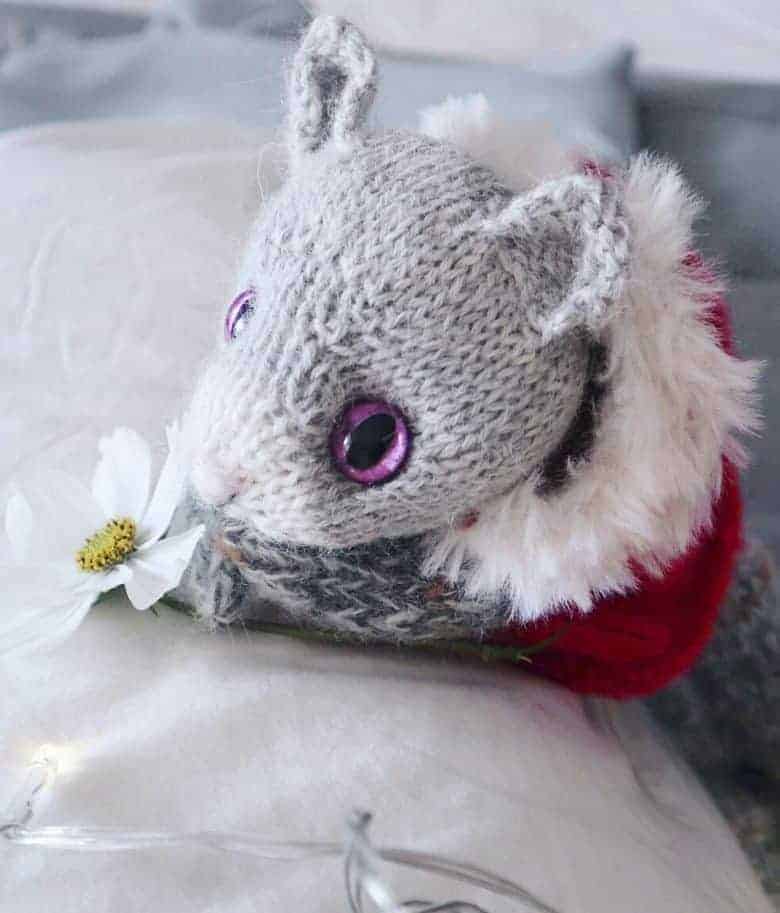 Beginner's Kitten

To download your PDF pattern, click the text link above.
As I've mentioned, this pattern is written for beginners. Although it has all the context and techniques that Claire uses in all her patterns, it is a very much simplified version. It's not
just
for beginners though! Claire describes it as a super stash buster. Claire lists the yarns she has used but she encourages you to use what you have and experiment with colours and textures. Can you think of a more enjoyable and seasonal way to use up your leftover wool?
Knit a kitten – what you'll need
US needles 5-3.75 mm Yarn yardage – 80-90 yards (73-82 M) Suggested yarn: Garnstudio Drops Alpaca and Garnstudio Drops Kit-Silk 15mm cat toy eyes – unless you prefer to use crochet eyes for safety reasons. Patterns and ideas over on Claire's
#imadethisrabbit facebook page here
as well as this
free crochet eye pattern by Crochet Love Aimee
Video tutorial
There's a super-helpful three-part tutorial for the beginner's bunny pattern that Claire suggests might be useful for helping you along with this kitten too. Part 1 (which talks you through the basics of getting started) is below. From there you can move on to parts 2 and 3 if you find it helpful.
If you feel like making a slightly more challenging kitten, how about this adorable Black Kitten pattern, also by Claire, and available to buy as a PDF download on Etsy?
BUY NOW
INFORMATION
---
Dot Pebbles is listed in the From Britain with Love directory here >>
Discover other adorable patterns by Claire here:
How to knit a bunny rabbit: free pattern & tutorial
Little Blue Bunny knitting pattern
How to Knit a Cat – knitting pattern and expert tips
Nuthatch bird knitting pattern
How to knit a lamb – free pattern and step by step tutorial
Where to buy Dot Pebbles patterns
All of Claire's other patterns are available to buy from Etsy by clicking here
Are you a maker or creative course provider? Like to list with us and benefit from joining our supportive community? We'd love to hear from you. Check out the packages we offer on our Join Us page 
---
A PIN TO SAVE TO PINTEREST
If you've enjoyed discovering this free beginner's kitten knitting pattern, it would be great if you could share the love. All you have to do is hover over the image below until you see the Pinterest button appear. Then share it to your boards. Thank you! X