Tilda fabrics to fall in love with
Love pretty fabric in joyful colour combinations? Thinking of making a patchwork quilts, a rag doll or simply looking for a creative fabric craft project? If so, I thought you might enjoy these selections from the most recent Tilda fabrics collections.
The designs are the creation of Tone Finnanger who learned her love of fabric and sewing as a child. She grew up in Norway and lives – and started her business from – a small cosy white wooden house on an idyllic island about two hours' drive from Oslo. Tilda's world is a happy, perfectly imperfect place and I love Tone's own description of the feeling she creates there: 'It's whimsical and romantic, like a ball gown worn with wellies.'
I've picked out a few of my favourites from the Tilda Fabrics collections, along with all the links you need to buy them – and get sewing!
Windy Days Tilda fabrics
This is the latest Tilda Fabrics collection and due to launch this coming October. The designs are inspired by the windy days of Autumn. Think umbrellas being blown inside out, hats whisked away on blustry dog walks in the park, twirling fallen leaves… mixing with flowers inspired by Indian block prints.
WHERE TO BUY WINDY DAYS TILDA FABRICS
Gardenlife Tilda fabrics
Gardenlife is all about oversized florals, inspired by vintage botanicals – find poppies, nasturtiums, peonies and petunias in soft, fresh contemporary colours.
WHERE TO BUY GARDENLIFE FABRICS
Woodland Tilda fabrics
Inspired by the forest, with hand-drawn images of foliage, trees and animals combined with florals, the Woodland collection is available in a wide range of colours. It's easy to colour theme by picking from 4 colour-based sub collections: Blue, Sage, Red and Lilac.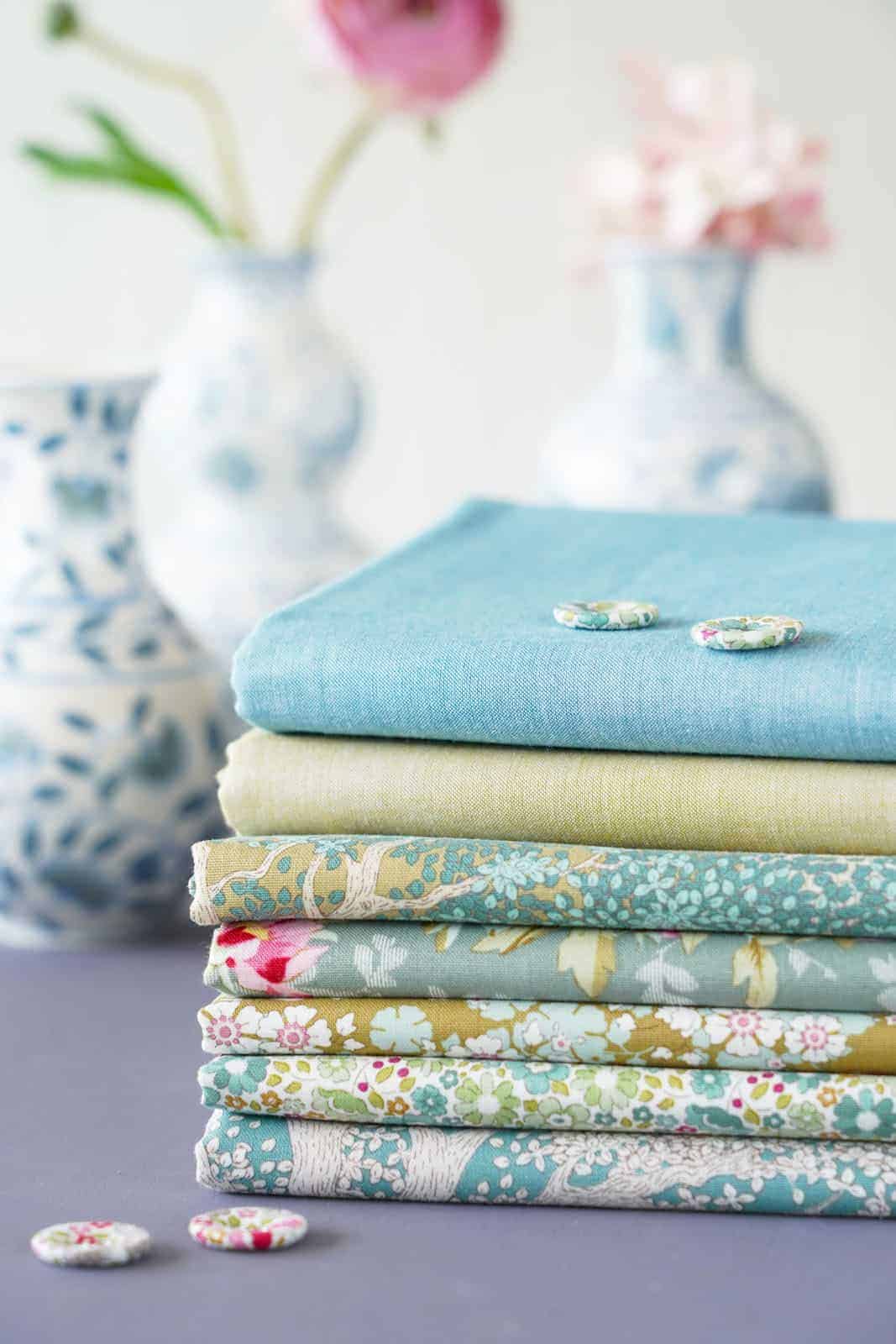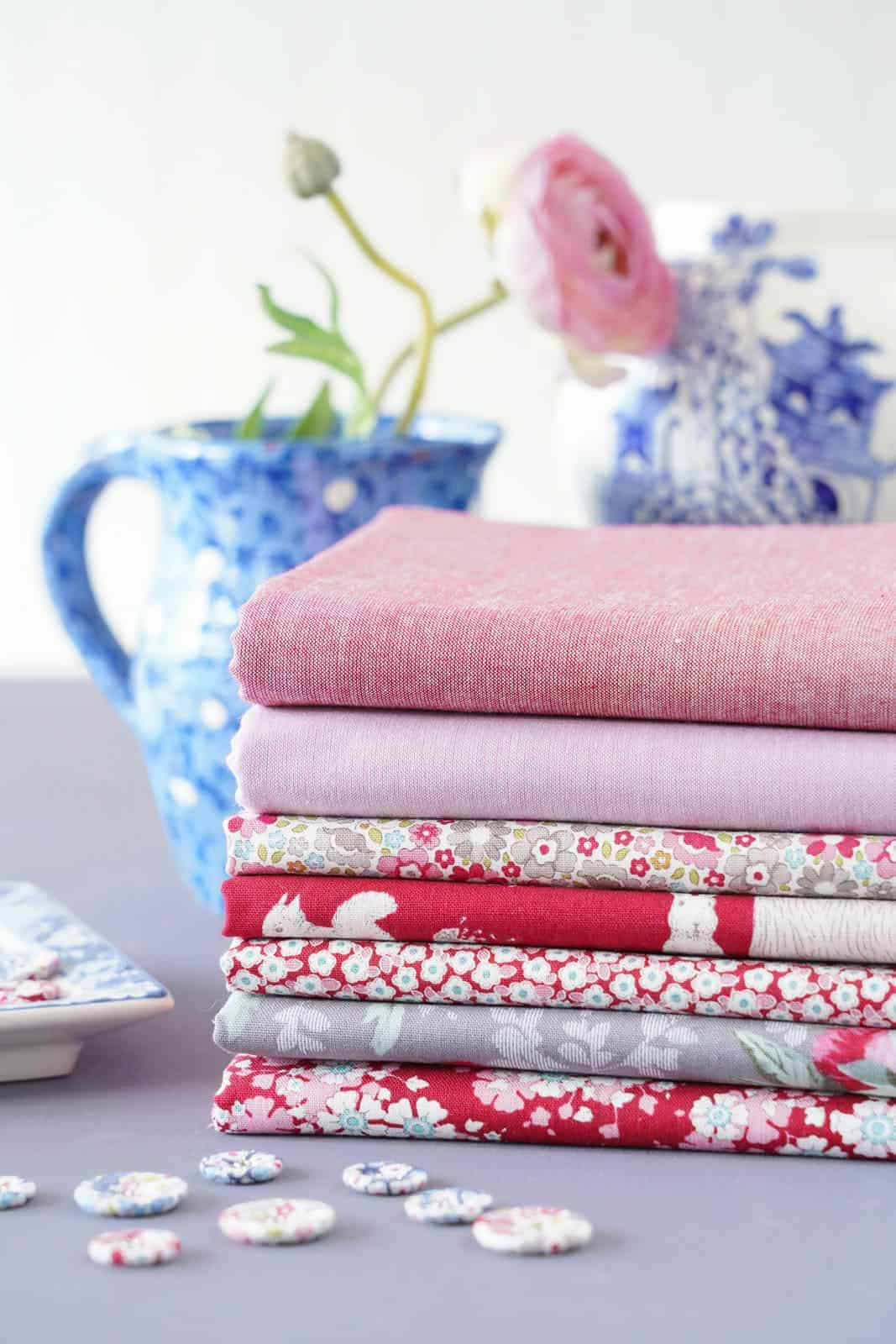 WHERE TO BUY WOODLAND FABRIC
And how cute are these Woodland buttons?
This is a close up of the House in the Woods patchwork quilt made with fabric from the Woodland collection.
If you'd like to have a go at making the quilt, you can download the free pattern here.
Maple Farm Tilda fabrics
Maple Farm combines beautiful earthy Autumnal pastels and pretty patterns.
WHERE TO BUY MAPLE FARM FABRICS
There's also an adorable Tiny Farm sub collection for children.
Tiny Farm fabrics for children
Bon Voyage Tilda fabrics
Released in Summer 21, whilst the world was reeling from the onslaught of Covid, I love that Tone's hope for her new travel-inspired collection was that it would inspire us to 'travel in our minds and dream about the future while waiting for the day where we can hug our family and friends again'
Where to buy Bon Voyage fabric
Happy Campers
Happy Campers combines flower motifs, tiny bees and a Gingdot pattern inspired by vintage waxed tablecloths. The designs are a homage to happy childhood camping trips.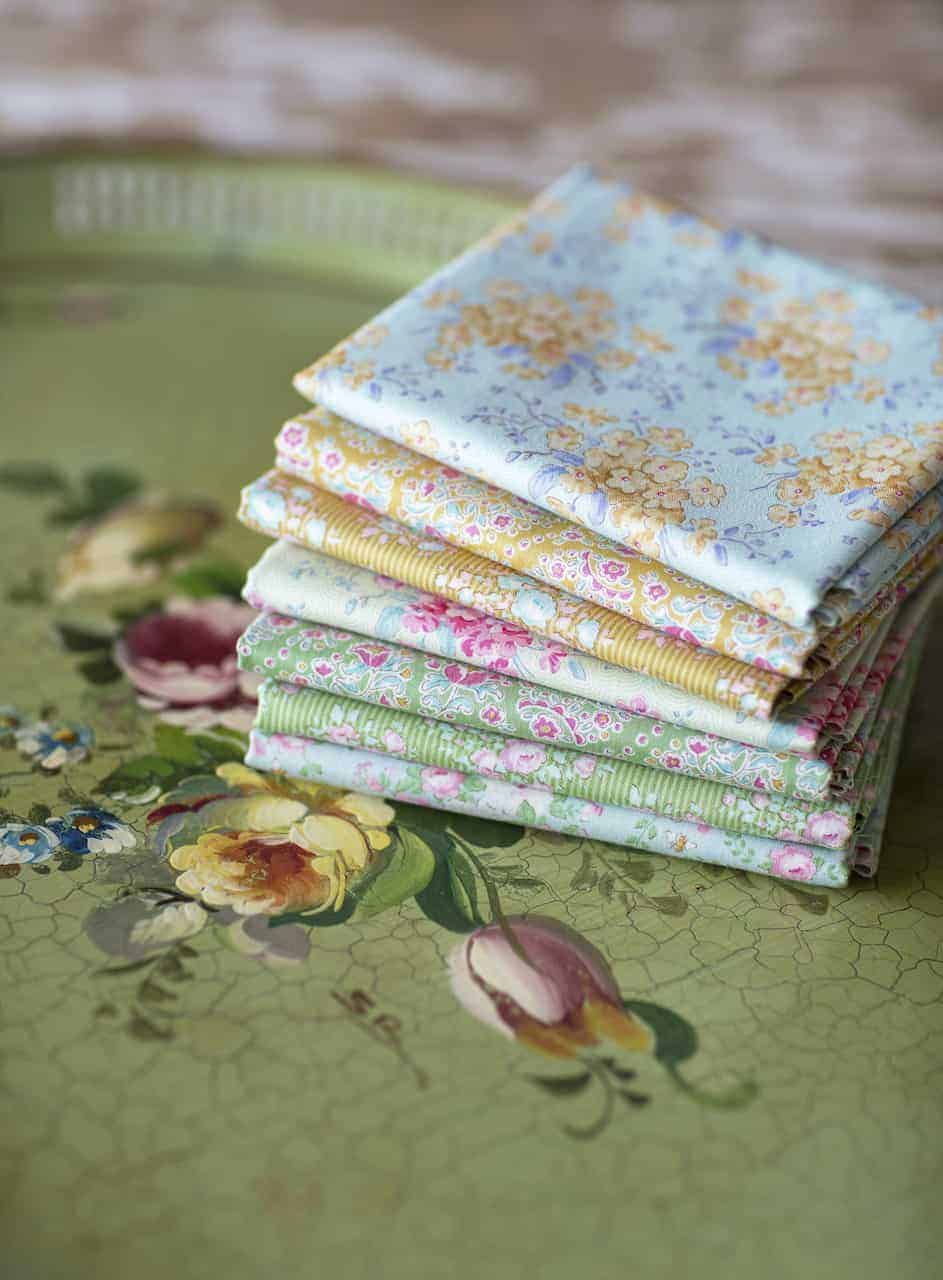 Where to buy Happy Campers fabric
You might also like:
INFORMATION
---
This article contains affiliate links, which means we may earn a small commission if a reader clicks through and makes a purchase. All our blog posts are independent and in no way influenced by any advertiser or commercial initiative. By clicking on an affiliate link, you accept that third-party cookies will be set. 
Tilda's World is a treasure trove of Tilda inspiration, catalogues and free patterns.
Tilda Hot Chocolate Sewing book – Cosy Autumn and Winter Sewing projects by Tone Finnanger
BUY HOT CHOCOLATE SEWING BOOK HERE
Find more inspiring ideas in the Sewing category of the From Britain with Love blog
Are you a maker or creative course provider? Like to list with us and benefit from joining our supportive community? We'd love to hear from you. Check out the packages we offer on our Join Us page.
---
A PIN TO SAVE TO PINTEREST