How to make Shea Body Butter Lotion with Liha London
It was the first day of Wilderness Festival and my friend Jo and I were doing the rounds to decide which creative workshops to book into our schedule. We'd already opted for the Make Your Own Willow and Foraged Greenery Headdress. We decided we weren't really feeling it for wooden spoon whittling or silver cuttlefish jewellery casting. Then we came across the Liha stand and I knew I'd read about this brand before. Within minutes of meeting Abi and Liha we'd signed up for the How to make Shea Body Butter aromatherapy workshop.
Formulated in Hackney, made in Cheltenham
The duo behind the brand – Liha Okunniwa and Abi Oyepitan – met whilst studying at university and both have roots tracing back to Nigeria. Together they have created a stylishly packaged range of natural beauty products that are formulated in Hackney in East London and hand poured in small batches in their Cheltenham studio. Featured by Vogue magazine, Liha is fast becoming a cult beauty brand outside of London. The products are 100% natural, wildcrafted and organic. As well as being available to buy from a range of design led stockists such as Net-a-Porter and SpaceNK, you can also buy selected Liha products online and in store from Holland & Barrett.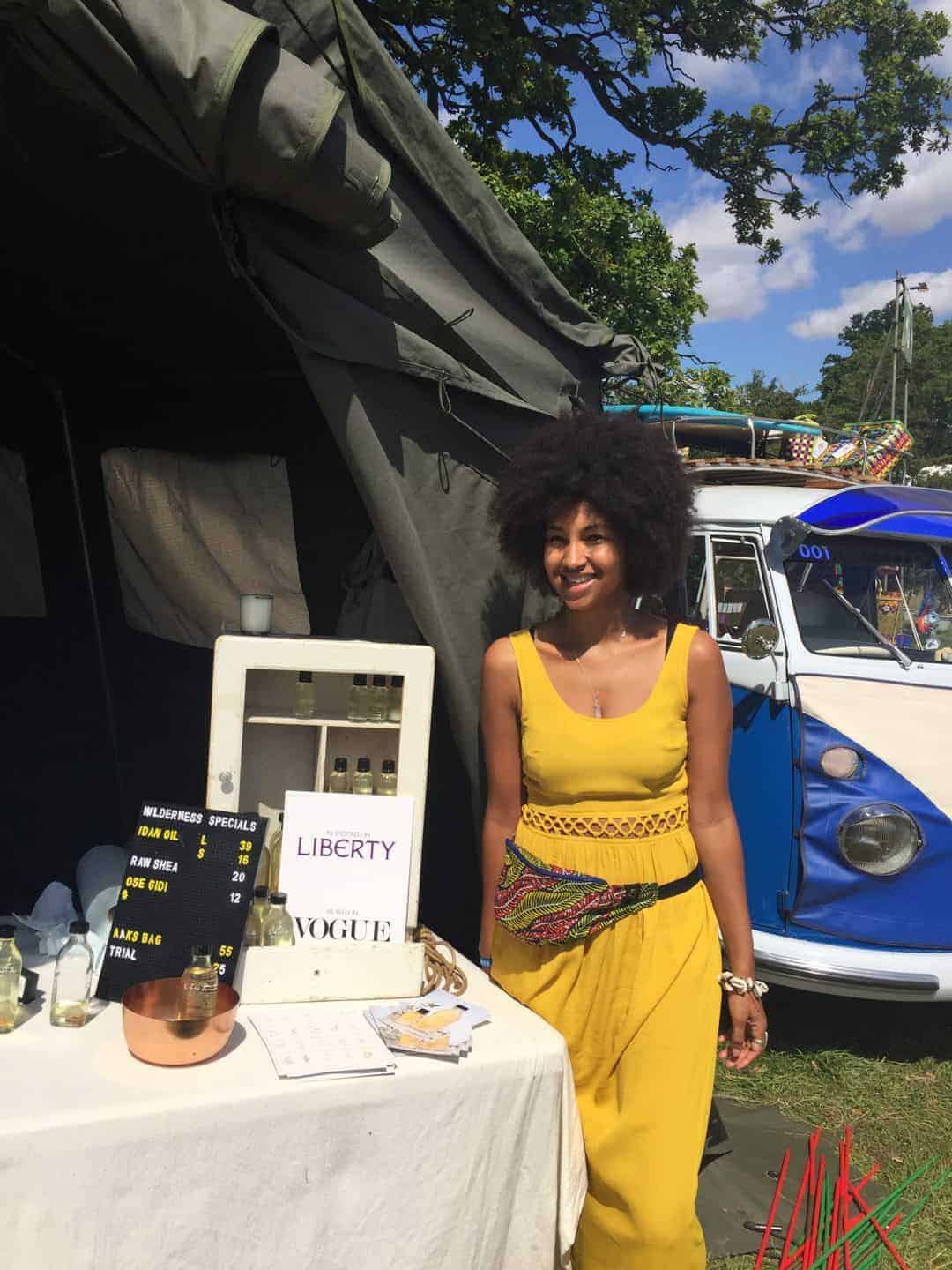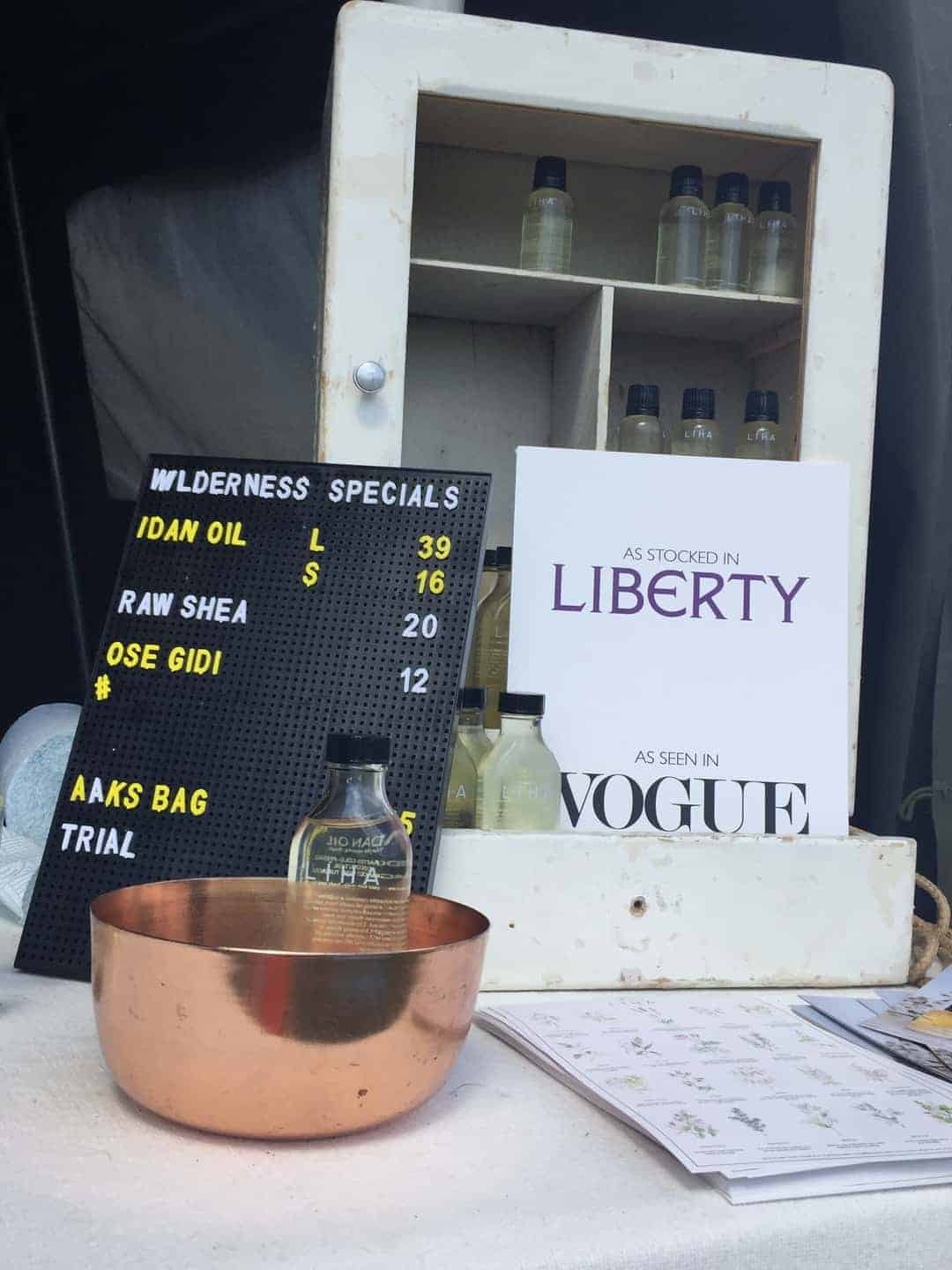 Did we want to learn with cult beauty brand Liha how to make Shea Body Butter that would work as hair and face mask, all over skin saver and beautifier? Yes. We. Did.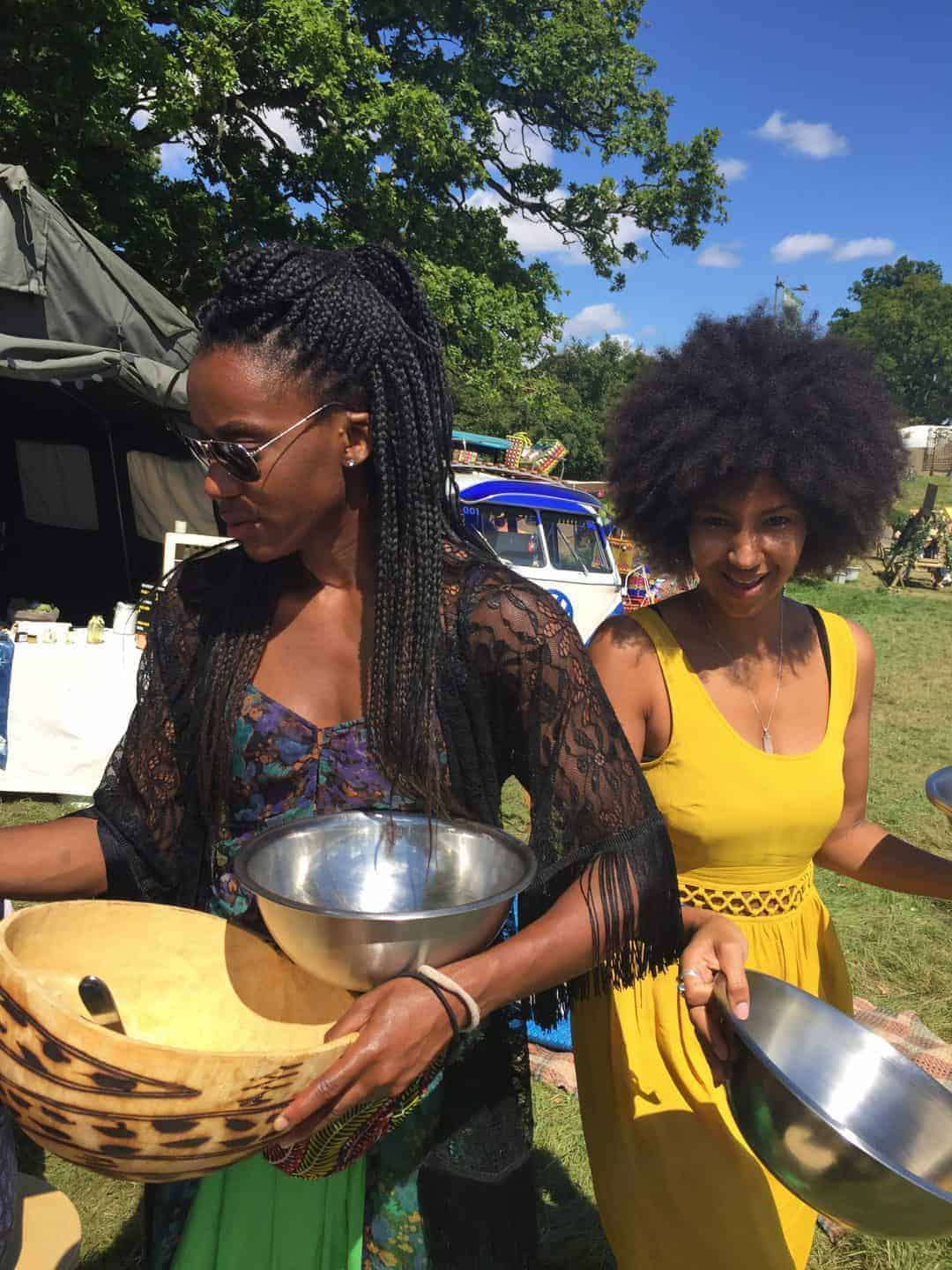 Wilderness Workshop: How to make Shea Body Butter
The workshop started with Abi giving us all a generous spoon of raw shea butter. We softened this down in our mixing bowls and then mixed in some coconut oil (LIHA sells blissful Idan Oil which is a cold-pressed coconut oil). Shea is, Abi told us, the ultimate African beauty secret and Liha prides itself on having sourced the very best organic raw Shea butter from West Africa. You can buy LIHA Ivory Shea Butter and LIHA Gold Shea butter from Holland & Barrett. I've just updated this post and at the time of writing, they are offering 15% off £25 with code EXTRA15).
'Beat until light and fluffy,' said Abi, handing out the whisks. Whilst Jo was quickly achieving soft white peaks, mine looked more akin to chicken soup. Abi added a touch more shea, which did the trick, and soon I was back on track.

Essentially fragrant
Once the consistency was right (ie light and fluffy with a whipped texture), it was time to have fun with essential oils. We were given pretty printed cards to take away listing the different oils available, and a little about their benefits. The idea is to find a combination of 3 or 4 oils that blend well together and offer properties that are right for you. Liha is clearly expert at this and gave us all plenty of help by suggesting oils to mix with those we already liked. I went for Geranium, Sweet Orange and Ylang Ylang as I wanted something floral, balancing and up-lifting. I added three drops of each, gave it all one last gentle whisk and then decanted to a simple, brown glass jar. Find lots more pure essential oil ideas here.
Neal's Yard is another good source of quality oils and also has a great selection of DIY aromatherapy recipes with free PDF downloads if you'd like more ideas.
Labelled and lovely
All that remained was to create a simple label, using a Dymo label writer. I went for a slightly pedantic title, I now realise, simply listing the essential oils I'd used in case I forgot. Now wish I'd gone for something more evocative like some of the others in the workshop. My favourite was Wilderness Whip.
I am supposed to be allowing my little pot of loveliness (above) to 'cure' like a good soap in a cool dark place for a couple of weeks, to allow everything to meld in together. I haven't been able to resist using it. The texture is soft, mousse-like and smoothes into a light gleaming layer as it goes onto your skin. I love the scent I created too. Best of all, when it's gone I now know how to make more. I have also ordered my own Dymo label writer so I can get more creative with the label next time!
If you'd like to have a go yourself, here's a cute film by Liha and Abi showing you exactly how:
How to make Shea Body Butter video tutorial
KITCHEN BEAUTY – Multi-purpose moisturising cream from LIHA Beauty on Vimeo.
As well as offering workshops, Liha sells a range of organic, hand-made beauty products from their own Shop website.
INFORMATION
This article contains affiliate links, which means we may earn a small commission if a reader clicks through and makes a purchase. All our blog posts are independent and in no way influenced by any advertiser or commercial initiative. By clicking on an affiliate link, you accept that third-party cookies will be set.
As well as the products featured above, this Organic Cold Pressed Shea Butter by Zoya Goes Pretty looks like a good buy…
Discover about Liha who are listed in our Directory
Are you a maker, grower or creative course provider? Like to list with us and benefit from joining our supportive community? We'd love to hear from you. Check out the packages we offer on our Join Us page and get more details from our Information pack here
---
A PIN TO SAVE TO PINTEREST
It would be great if you could share the love. All you have to do is hover over the image below until you see the Pinterest button appear. Then share it to your boards. Thank you! X