25 beautiful (10 free) crochet market bag patterns
It was this image from Plumo that set me off: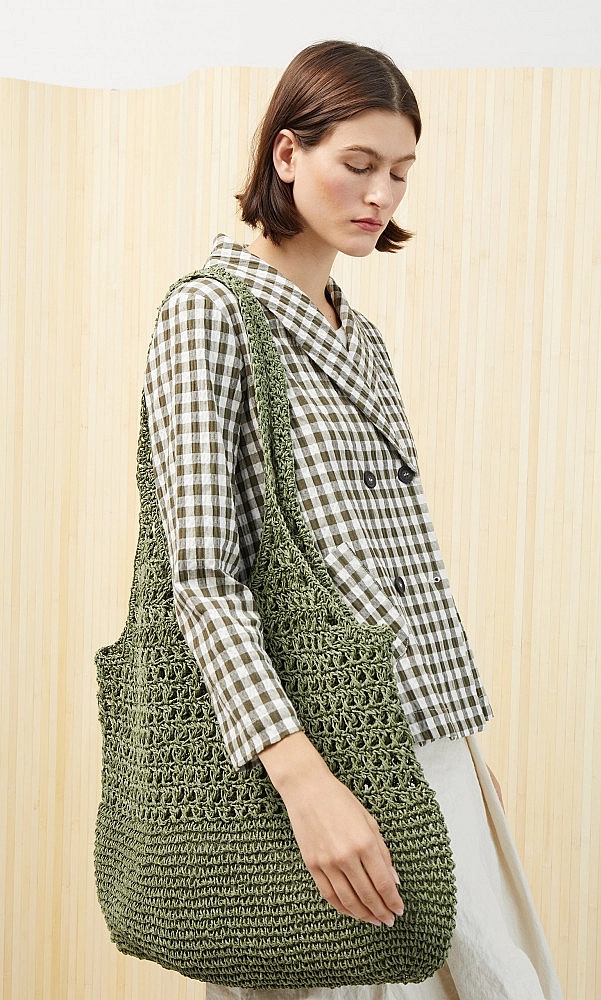 I could easily imagine myself swanning around a french market with this on my shoulder. Paper-wrapped fresh baguettes and seasonal flowers peeking out, maybe a vintage treasure or two from the local brocante hidden at the bottom… I am itching to delete that last sentence as it sounds so clichéd. But I think maybe I'll let it stand and simply ask you not to think less of me for it!
After all, isn't day dreaming the spark of inspiration behind many of our most enjoyable creative projects? It certainly is for me. Anyway, less about my eye roll-inducing flights of fancy. The bit you might actually be interested to discover is that I have since spent A LOT of time researching the most beautiful crochet market bag patterns I could find. Because much as I love the Plumo bag, £79 seems a bit steep – particularly as making my own is the sort of easy creative project I'd really enjoy. So, whether you are looking for a free pattern or just the most beautiful crochet patterns you can buy, I hope you find something to inspire you in my selection.
A creative crochet project to enjoy
As reusable bags go, these handmade totes are a wonderfully individual option – and they make great creative crochet projects to enjoy along the way. First step is to find a market bag crochet pattern you love, pick a yarn to use and then get making. I've shared ideas that share single crochet as well as basic crochet stitches as well as more intermediate level ideas. Make one (or two) in your favourite colour and sling on to your shoulder next time you're headed to the farmer's market, local shops or beach for effortless individual style.
Hand making your own market bags is a great gift idea too. So you've come to the right place if you fancy trying your hand at making a reusable market bag – all with just your crochet hook and some yarn. Hopefully I'll set you on your way with a beautiful pattern that inspires you.
Many of the crochet market bag patterns I found recommend using Lion Brand cotton yarn or Paintbox Yarns Cotton DK. I'm not a fan of acrylic yarns but if you have scrap yarn of any kind using them up to make crochet bags is a great way to reduce waste. So, let's get on to the patterns I've curated to share with you. Worth noting that many of them also have video or photo tutorials to help you on you way.
Free Crochet Market Bag patterns
Such a cute pattern and suitable for intermediate skill level, this one is available for free from Love Crafts. I'm tempted to make a few in different colours but I think I might be more of a beginner than intermediate, so I might work my way up. This pattern uses half double crochet stitches which gives a nice chunky texture.
Wildrose Market Bag pattern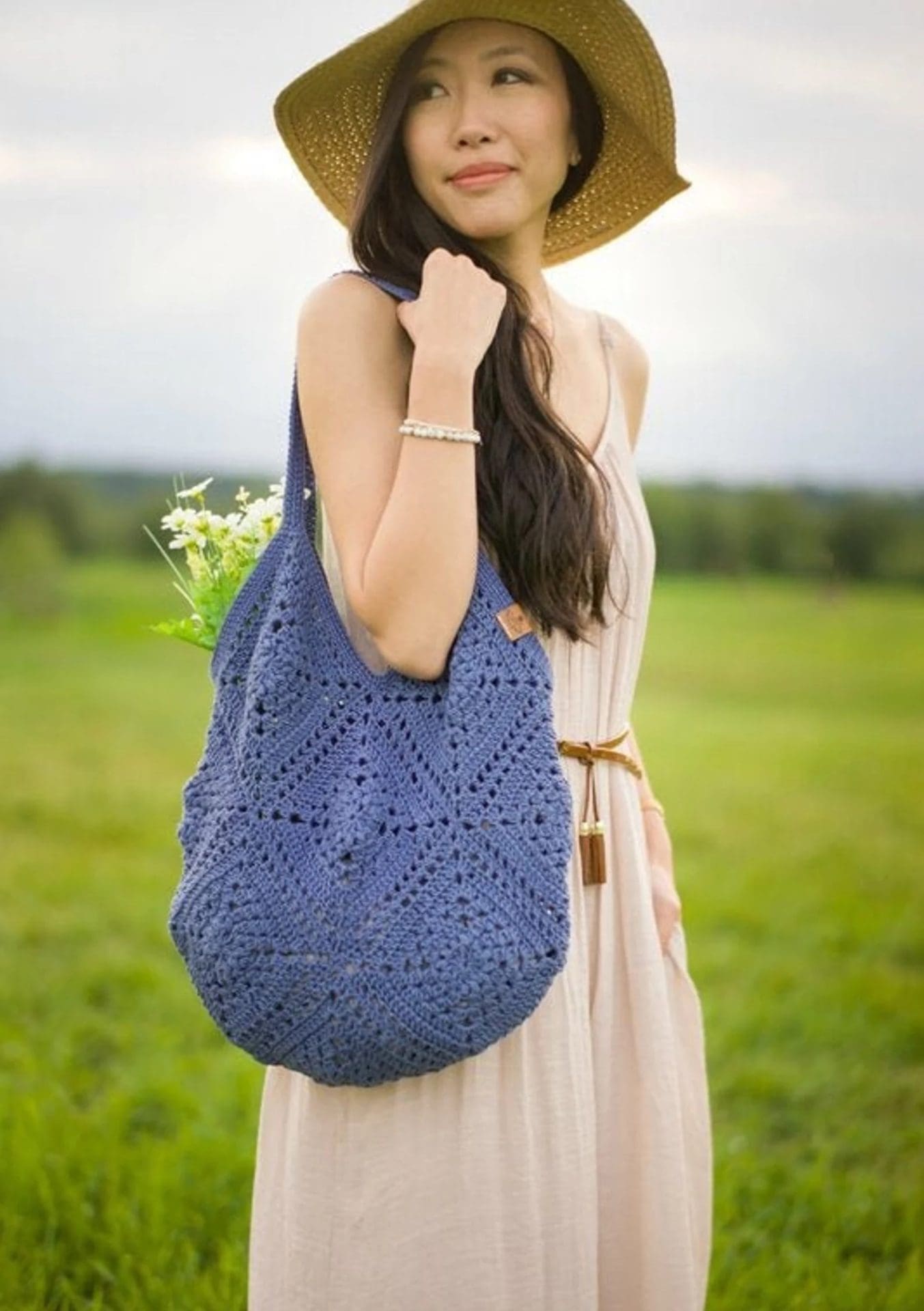 Designed by Stephanie Lau of All About Ami, this free crochet pattern is available in two parts on her blog which you can find the links to here. If you'd prefer the pattern in one PDF without the online ads, you can also buy it on Love Crafts or Etsy.
It's a lovely design composed of 13 granny squares seamed together in a special way! This eye-catching bag uses a variety of crochet stitches and is very sturdy using strong mercerized cotton (Lion Brand Yarn's 24/7 Cotton) and a dense strap using the waistcoat stitch. This bag is the perfect way to carry around your groceries, beach, and travel items!
It's the understated simplicity of this oh so chic design by Alexandra Tavel that I love – and it does make me smile that it's photographed with a crusty baguette and some seasonal flowers poking out, just as I'd day dreamed…
As with the previous free crochet bag pattern, you can either read the pattern for free on Alexandra's Two of Wands blog, or buy it as a printable PDF without the ads from Love Crafts or from Etsy. To make life super easy, you can also buy the kit with everything you need to make the exact same bag from Lion Brand.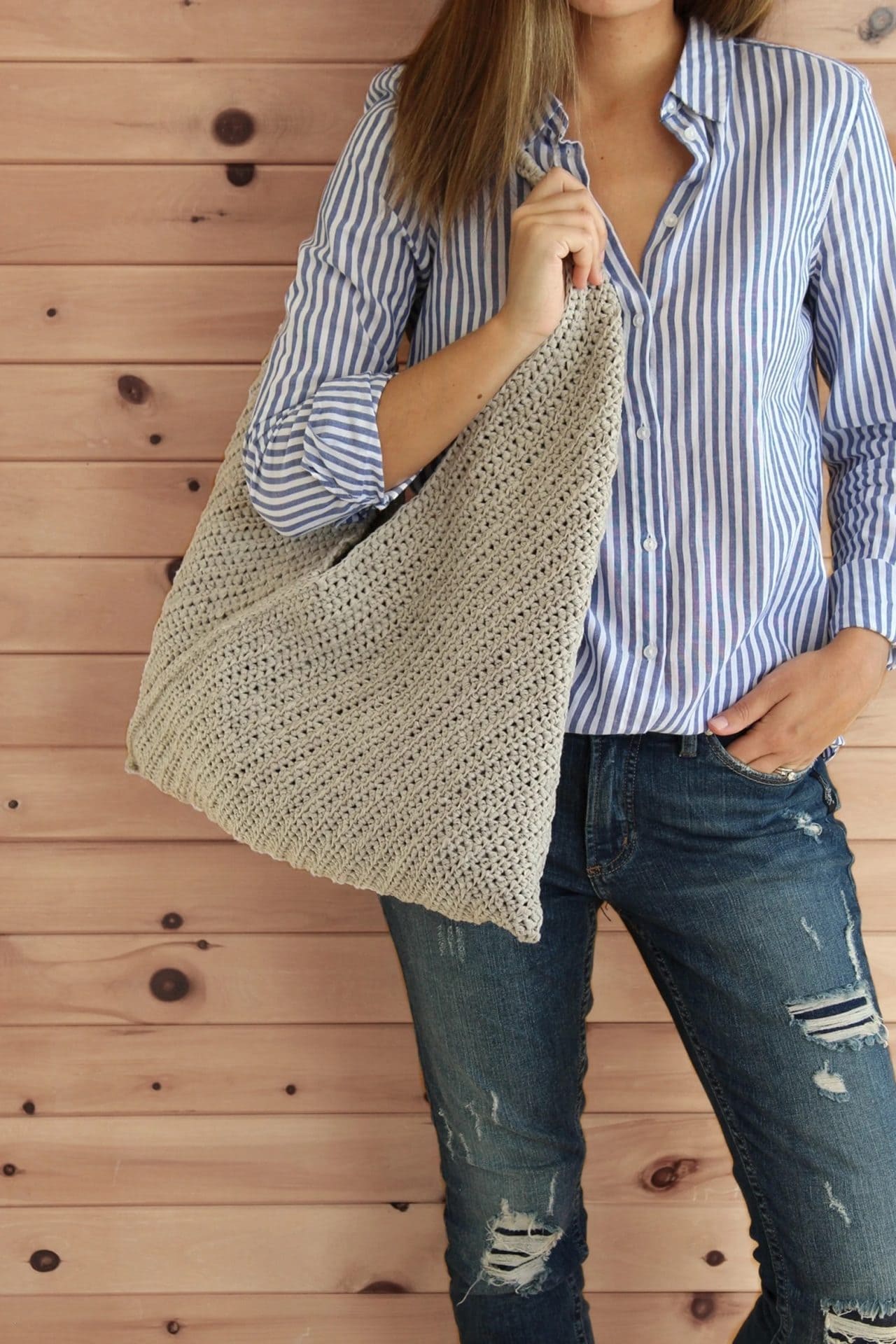 The generous size of this design takes me right back to the Plumo image that set off this whole journey. Again, it's either available for free from Lakeside Loops or you can buy a printable PDF from Etsy here. Reusable shopping bags don't get much lovelier than this!
Drops Design is a great source of patterns, ideas and inspiration. I love the shape and pattern of this Garden Paths bag which is free and there's a super-helpful tutorial on youtube (below) as well as other tutorials to help you here.
This is another – free – beauty from Drops Design and is available from Garn Studio here
It's available free from the Wilmade website and also to buy as a printable PDF from Etsy.
It's made from three giant granny 'Tulips from Holland' squares and features chains, double crochet and puff stitches. Such a simple and chic pattern.
Gingham tote bag by Hayhay crochet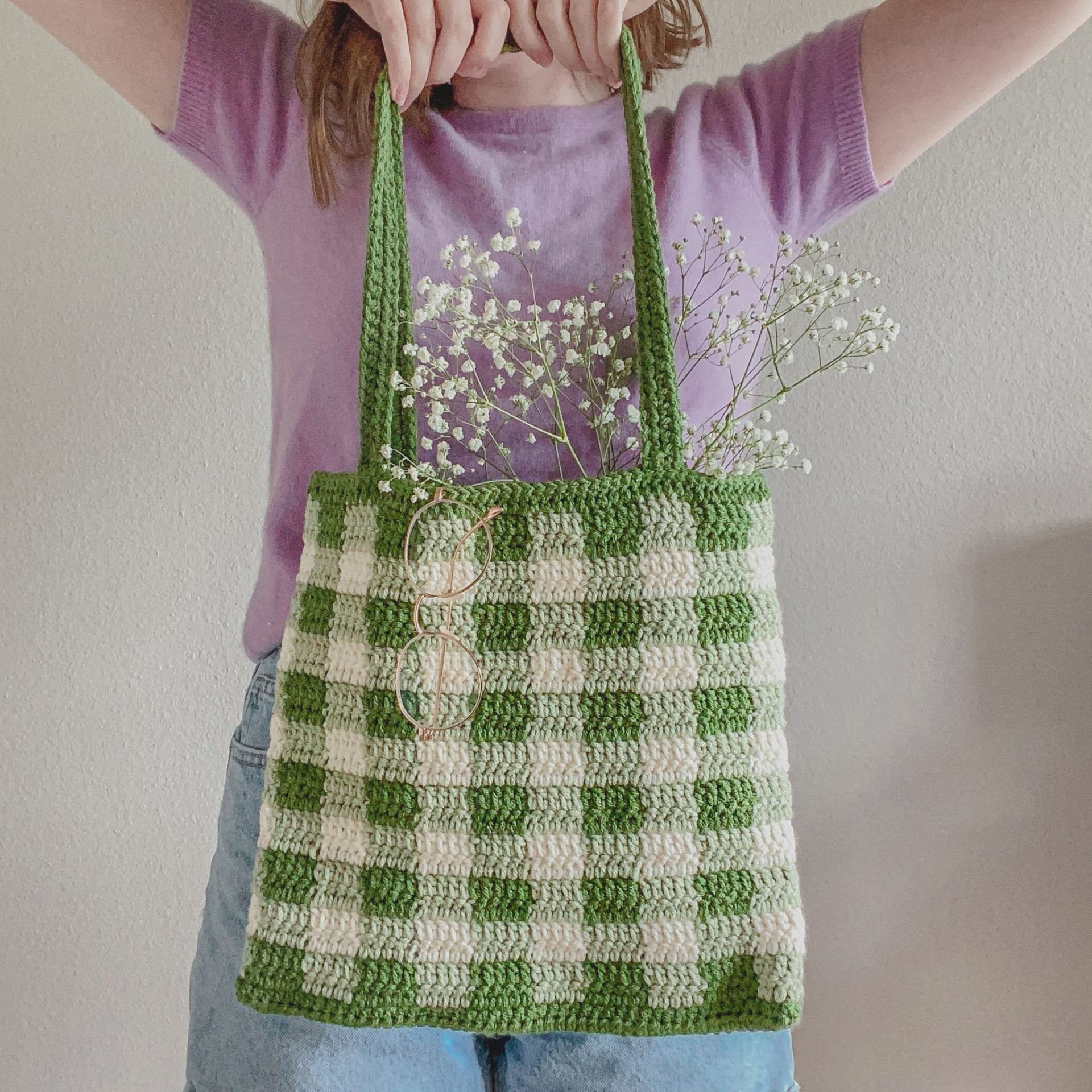 The designer of this gorgeous pattern is Heather, and she is a woman after my own heart as I LOVE gingham. Her pattern is free on her website here, plus she has made a super-helpful tutorial to take you through the steps. Tempting to make a few in different colourways.
This is another cute pattern and it's by Jess Coppom of Make and Do Crew, available for free here or to buy as a PDF on Love Crafts or Etsy
Also worth of inclusion as a great free pattern is this classic Mesh market bag by Tracey Todhunter.
This is a great free pattern – perfect as a shopping tote or beach bag. It's suitable for beginners upwards.
Easy crochet market bag patterns to buy
Thirteen squares of crochet come together to form this modern tote bag. This is a beginner-friendly pattern that is made using basic crochet stitches and available as a printable PDF pattern from Love Crafts.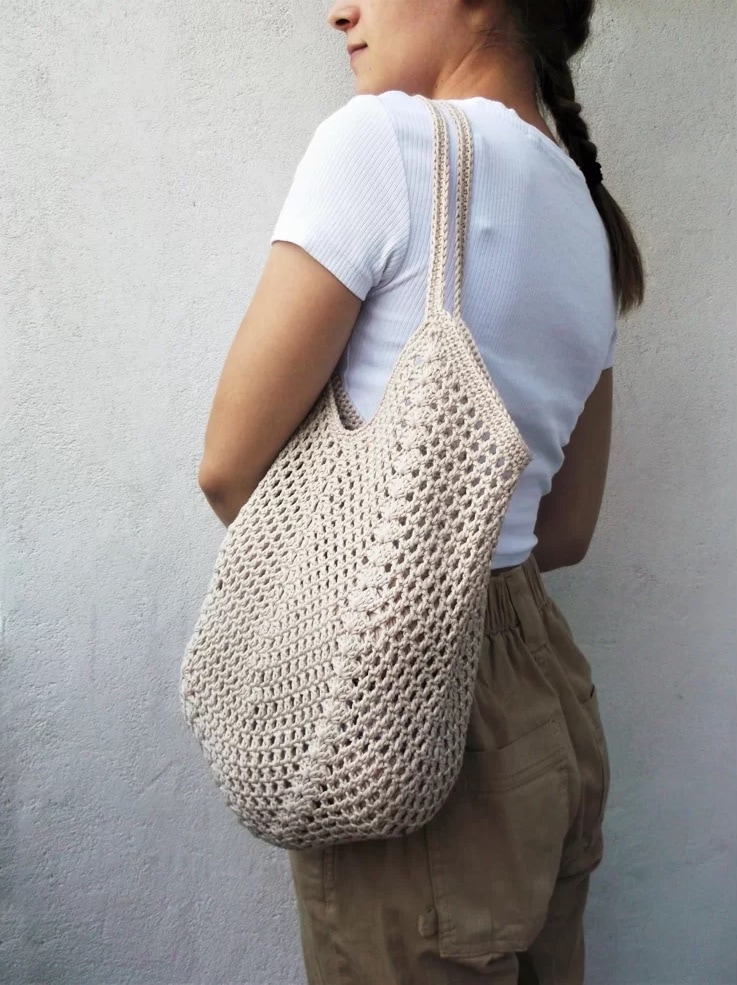 This bag is really fast to make and very practical and is the perfect easy crochet project: from the market to the shopping or as a beach bag.
The pattern is by Helga Mandel, is classed as intermediate skill level and available to buy on Love Crafts.
I absolutely love the simple, classic design of this market/tote bag that uses just two crochet stitches. It's a quick and easy bag to make – sounds right up my street. Available to buy as a printable PDF pattern on Etsy.
Also by Grace is this European Market Tote bag pattern.
I like the chunky simplicity of this one – and that it has particularly sturdy handles. The simplistic, modern stitching makes this bag doable for the beginner or a mindless project for the seasoned crocheter. It's available to buy on Love Crafts here
This beautiful net bag is made in post double crochet in a lacy pattern that looks like tulips or snowdrops. Available in English and Danish as a printable PDF to buy on Love Crafts
Willow Bag crochet pattern
This gorgeous bag pattern is suitable for beginners and has lots of photos to help you through every step. The designer – Anastasiia Zaitseva – says it takes about 4 hours to make, so if you get cracking you could have one by the weekend!
This is a cute pattern (available to buy on Etsy here) and adaptable as you can make each of the squares the size you'd like.
Raffia market tote crochet pattern
I really love this design and it's something a bit different as it's made using raffia. Available to buy on Etsy here and easily adaptable to other yarn if you'd prefer.
Whilst we're on the subject of raffia options, how about this cute raffia net bag? Also available on Etsy as a digital download and is suitable for beginners upwards.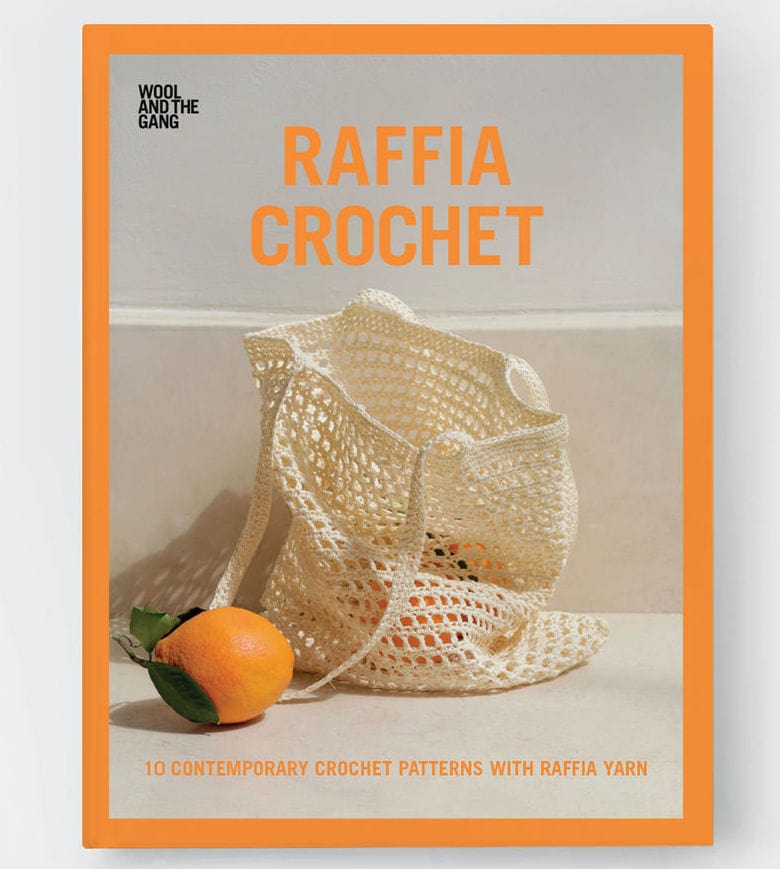 This is a great collection of 10 contemporary crochet patterns with raffia yarn including a gorgeous market bag tote. You can order a copy on Amazon and hope you enjoy!
I love the slouchy feel of this design – and that it's super easy to make.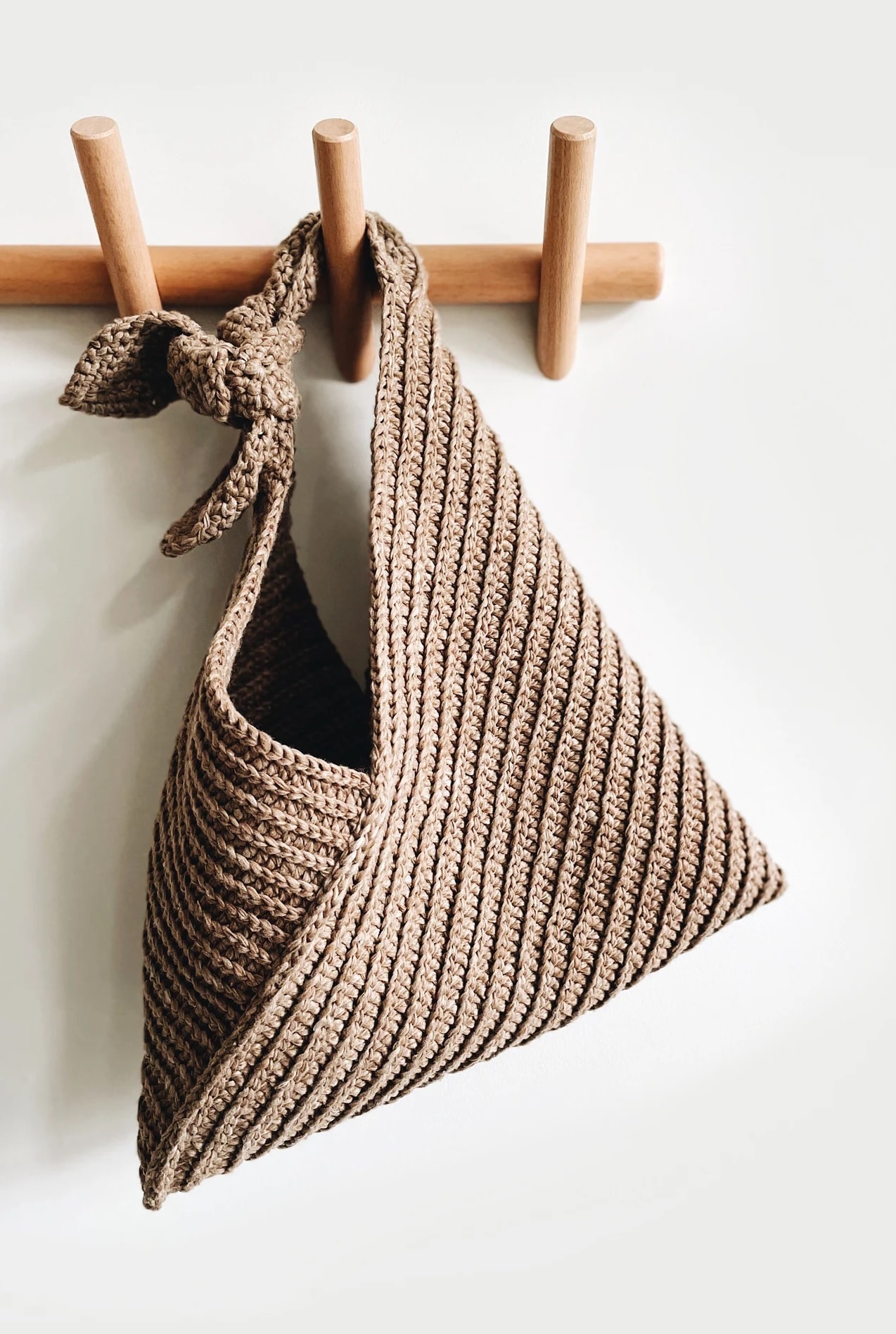 How stylish is this design by The Triyang Tote on Etsy? Form meets function in this bag, featuring perpendicular ridges complemented by a bold knot handle.
I'm a sucker for a nice bit of cabling in knitting, so the idea of creating a similar texture with crochet definitely appeals.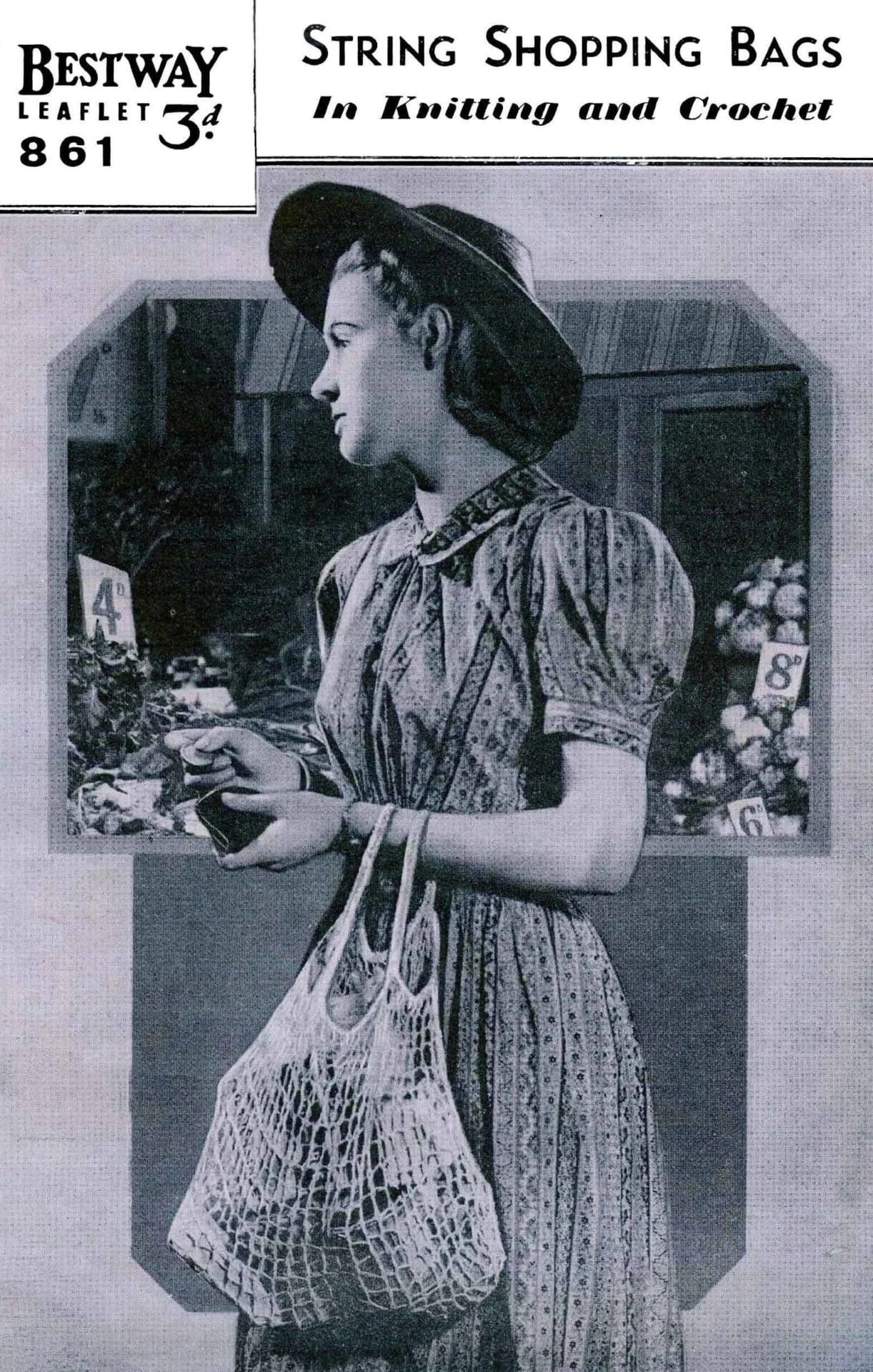 I had to include this when I found it – taken from an original 40s pattern and now available as a PDF pattern on Etsy, it's a little piece of history coming back to life.
If it's authentic french market designs you're after (and why wouldn't you be?) this one's a beauty. It's available in french and english.
A slightly different take on the theme available to buy on Etsy here. I do like a good stripe.
Suitable for beginners upwards, including video tutorials and classic crochet stitches, this is a great pattern. I love the contemporary simplicity and subtle geometry of the design. Available as a PDF pattern on Etsy.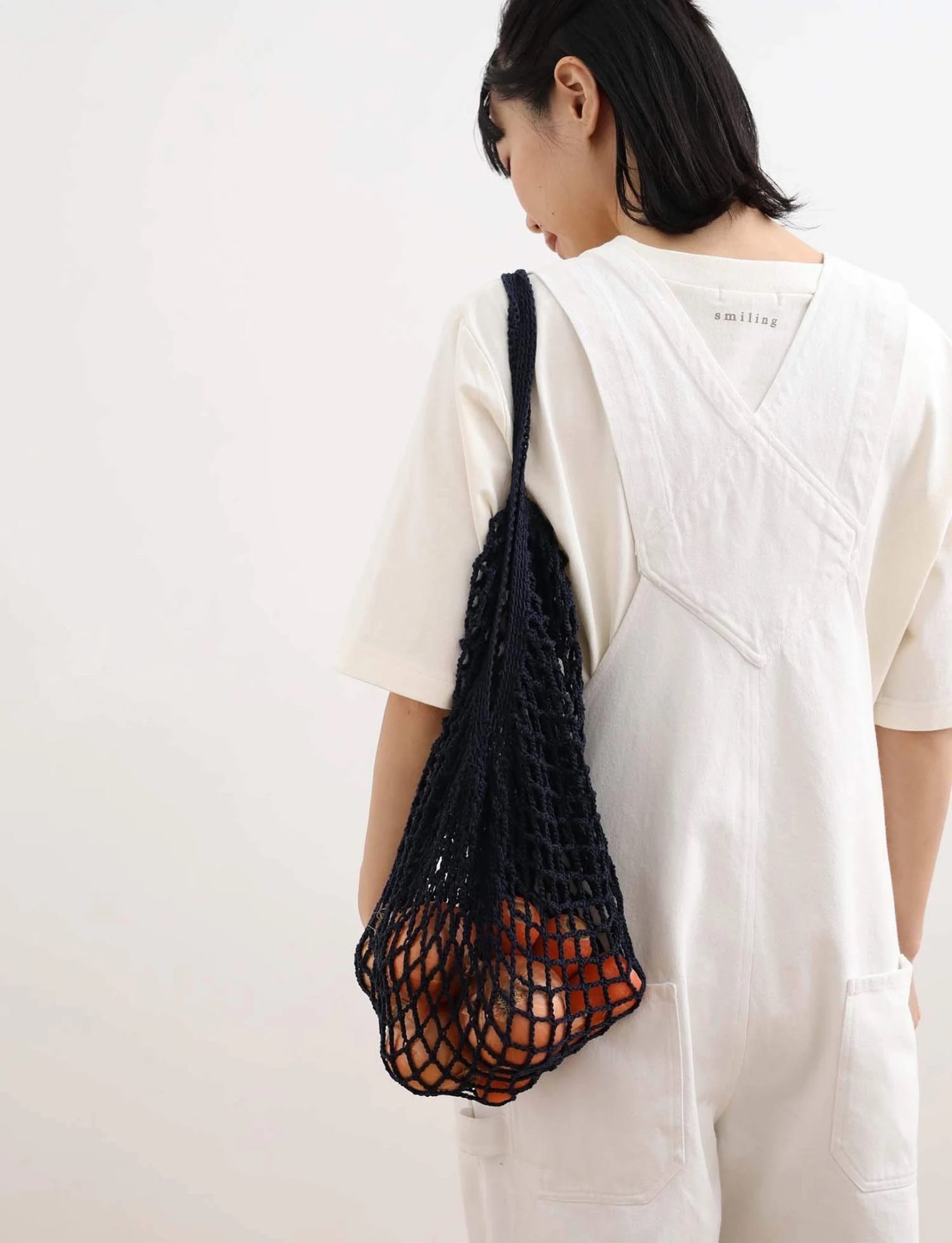 How cute is this everyday eco bag pattern from this Japanese Craft book available to buy on Etsy (in Japanese).
Whilst we're on the subject of Japanese crochet, how gorgeous is this crochet ebook from Etsy? Also written in Japanese but previous customers say that the diagrams are easy enough to follow and that the designer of the pattern is also very helpful with answering any questions…
This is a great little kit if you're new to crochet or are looking for a crafty gift idea. The kit contains everything you need to make your own pretty daisy tote bag, including 100% cotton yarn in a choice of pink, navy, green or cream colour ways. Also included is a 5mm crochet hook, darning needle, stitch marker, printed pattern with step-by-step instructions and magic circle guide. A digital PDF of the pattern also available on request.
If crochet isn't the way to go for you, but you are hankering after something to bring a french market vibe, how about this absolutely perfect straw bag?
I have the exact same one that I bought locally and added an inner fabric pocket with velcro. I absolutely love it. Definitely go for one that has short and long handles like this one (and mine).
Information
This article contains affiliate links, which means we may earn a small commission if a reader clicks through and makes a purchase. All our blog posts are independent and in no way influenced by any advertiser or commercial initiative. By clicking on an affiliate link, you accept that third-party cookies will be set.
I hope you enjoyed discovering my hand-picked crochet market bag patterns – and happy making! You might like to check out my blog post with all you need to know about learning to crochet: crochet basics – a beginner's guide
A pin to save to Pinterest