Mr Toad knitting pattern from The Wind in the Willows
If, like me, you grew up with a love of The Wind in the Willows, you might like to try your knitting needles out on this little chap. It's Mr Toad designed by Claire Garland and available to buy as a PDF download pattern on Etsy.
When knitted, your finished Toad will be approx.20cm/ 8in tall.
Included in this pattern:
Digital knitting pattern – flat knitting on 2 needles, body, breeches and coat made with minimal seaming, joining as you go
Claire gives yarn recommendations too, within the pattern, if you want to make yours similar to hers and if you want to knit in a similar yarn – which is Drops Sky and Drops Kid-Silk for Rowan Kidsilk Haze.
To find the same 12mm gold cat toy toy eyes search on Etsy – there are lots of sellers here from all over the World!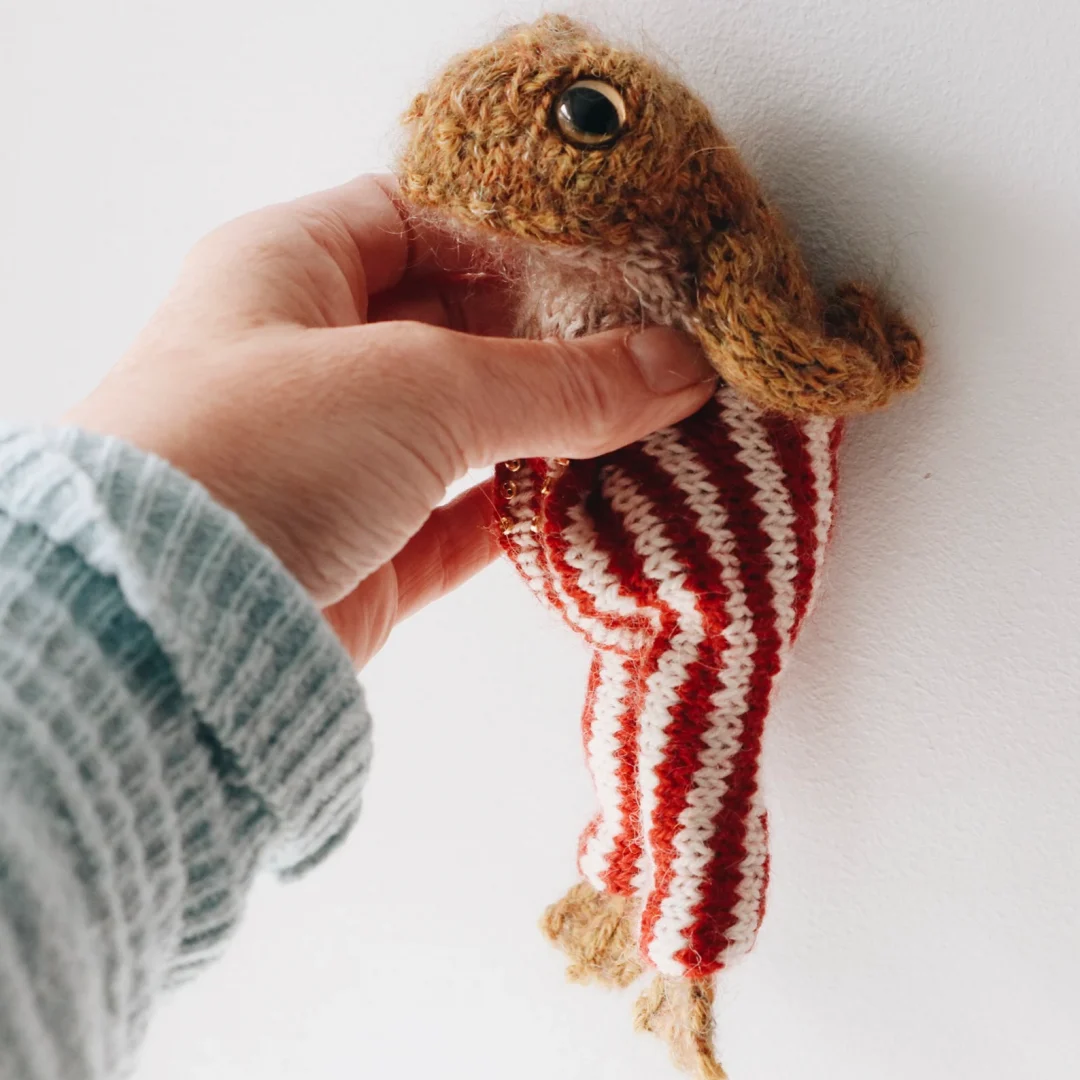 Mr Toad – how he appears in the book…
The car stood in the middle of the yard, quite unattended, the stable-helps and other hangers-on being all at their dinner. Toad walked slowly round it, inspecting, criticising, musing deeply.
"I wonder," he said to himself presently, "I wonder if this sort of car starts easily?"
'Next moment, hardly knowing how it came about, he found he had hold of the handle and was turning it. As the familiar sound broke forth, the old passion seized on Toad and completely mastered him, body and soul... he pulled the lever and swung the car round the yard and out through the archway; and, as if in a dream, all sense of right and wrong, all fear of obvious consequences, seemed temporarily suspended.
He increased his pace, and as the car devoured the street and leapt forth on the high road through the open country. He was only conscious that he was Toad once more, Toad at his best and highest, Toad the terror, the traffic-queller, the Lord of the lone trail, before whom all must give way or be smitten into nothingness and everlasting night... the miles were eaten up under him as he sped he knew not whither, fulfilling his instincts, living his hour, reckless of what might come to him.'
The Wind in the Willows Kenneth Grahame (1908)
I thought you might enjoy this trailer for the Wind in the Willows film with Mr Toad and the whole gang…
Information
Discover Claire's other Wind in the Willows knitting patterns here:
This article contains affiliate links, which means we may earn a small commission if a reader clicks through and makes a purchase. All our blog posts are independent and in no way influenced by any advertiser or commercial initiative. By clicking on an affiliate link, you accept that third-party cookies will be set.
Purists might like to buy a copy of The Wind in the Willows with original illustrations by Arthur Rackham and introduction by AA Milne.
I do really love The Wordsworth Collector's Editions of beloved classics including this beautiful The Wind in the Willows
Find our more about Claire Garland aka Dot Pebbles Knits from her listing in our directory
You might also enjoy:
Meet Claire Garland of Dot Pebbles Knits