How to make felted acorn decorations
I love the handmade gifts and natural decorations that Anika Dehne creates for her online shop Kreemo so I was very happy when she offered to share this simply beautiful acorn decorations make idea with us. Love that they are made using foraged acorn tops to create unusual and lovely Christmas decorations you'll love to hang each year. Hope you enjoy! X
List of materials you'll need
acorn tops
wool felt balls (1,5cm)
untreated wooden beads (8mm)
gold paint
paper string
and the tools you will need: wood drill, drill bit size 3
paint brush
hot glue gun
Acorn decorations – how to make them
To make these acorn decorations I collected all the acorn tops in my local park, spread them on a large baking tray and let them dry overnight. Alternatively you could obviously order them online.
Once dry, start by drilling a small hole into the centre of the acorn top and then paint the acorns if you're going to. I've added a dark gold paint to mine.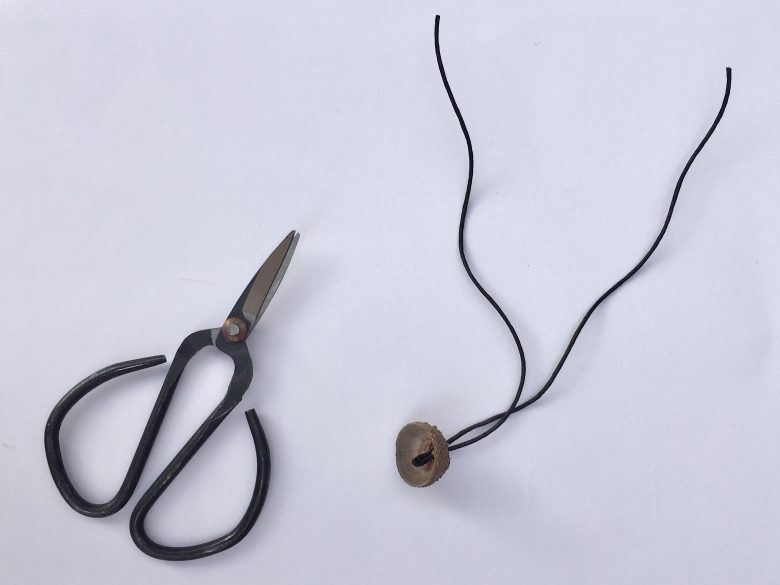 Cut a 15cm string, fold it in half and push a small part of it through the hole of the acorn.
Glue the felt ball into the acorn, which as well will hold the string in place. Let it dry.
Thread the wooden bead onto the string. Tie both ends of the string together and you have created quite unique Christmas acorn decorations. Happy crafting everyone!
INFORMATION
---
Find Kreemo in the Ethical Gifts section of our Directory.
Are you a maker, grower or creative course provider? Like to list with us and benefit from joining our supportive community? We'd love to hear from you. Check out the packages we offer on our Join Us page
---
A PIN TO SAVE TO PINTEREST
If you've enjoyed discovering this How to make felted acorn decorations tutorial it would be great if you could share the love. All you have to do is hover over the image below until you see the Pinterest button appear. Then share it to your boards. Thank you! X