Ile de Ré heavenly Atlantic island
What's not to love about French Atlantic island Ile de Ré? Reached by an enormous bridge from La Rochelle, the Ile de Ré is a taste of Atlantic seaside paradise. Single storey whitewashed houses with painted shutters; an abundance of wild hollyhocks on every windy cobbled lane; sparkling seas, pine trees, white sands and bicycles… Life here is stylish yet slow-paced with most people travelling by bicycle along the picturesque paths around the island.
Discover Ile de Ré heavenly Atlantic island

Where we stayed on the Ile de Ré
We searched long and hard for somewhere lovely to stay on the island, with a pool, and found this fantastic family villa on Airbnb. It was in La Couarde sur Mer, literally one minute from this sandy beach (above) and a short cycle ride from the fantastic indoor market. Each morning I would cycle there to pick up fresh bread, pastries, fruit and anything else that caught my eye.



Ile de Ré love #1 – La Couarde sur Mer
One of my absolute favourite things to do when I'm abroad is to buy a selection of magazines. I bought this Cote Ouest and sat by the pool reading it and feeling inspired. Bliss. The town of La Couarde itself is pretty with great restaurants, cafe's and flower stalls. I also loved this old church and the hollyhocks that grow everywhere. The island is famed for its Atlantic sea salt which the french say is the best sea salt in the world. I bought a bag to take home (despite the slightly off putting grey tinge). I love my white flakes of Maldon, but the Ile de Re salt I took home did seem to have an extra saltiness and depth of flavour.



Ile de Ré love #2 – St Martin de Re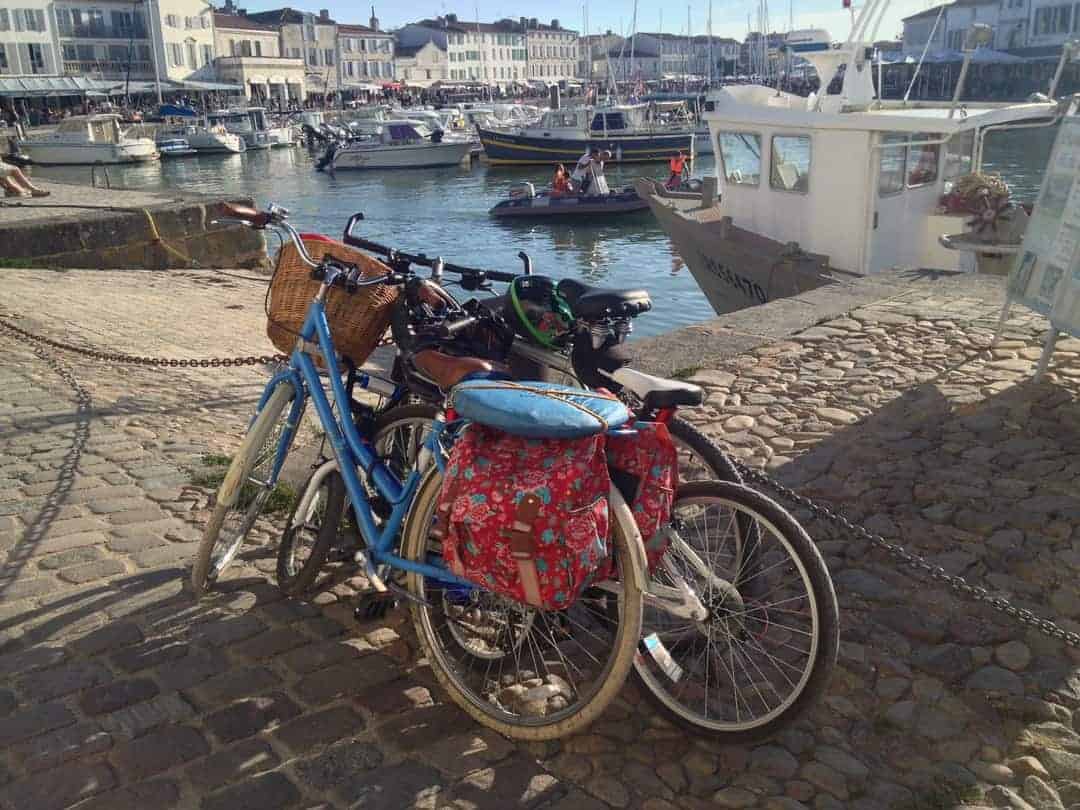 This is the pretty harbour town of St Martin de Re where we got off our bicycles and stopped for ice creams and a spot of shopping. I loved this shop un dimanche a la mer and bought myself some Isle de Re souvenirs here. I went for white plaster RE letters, a grey cork key fob with the words Re Atlantic French Island written in white paint for the back door and some table mats with the names of the different ports written in cool typography.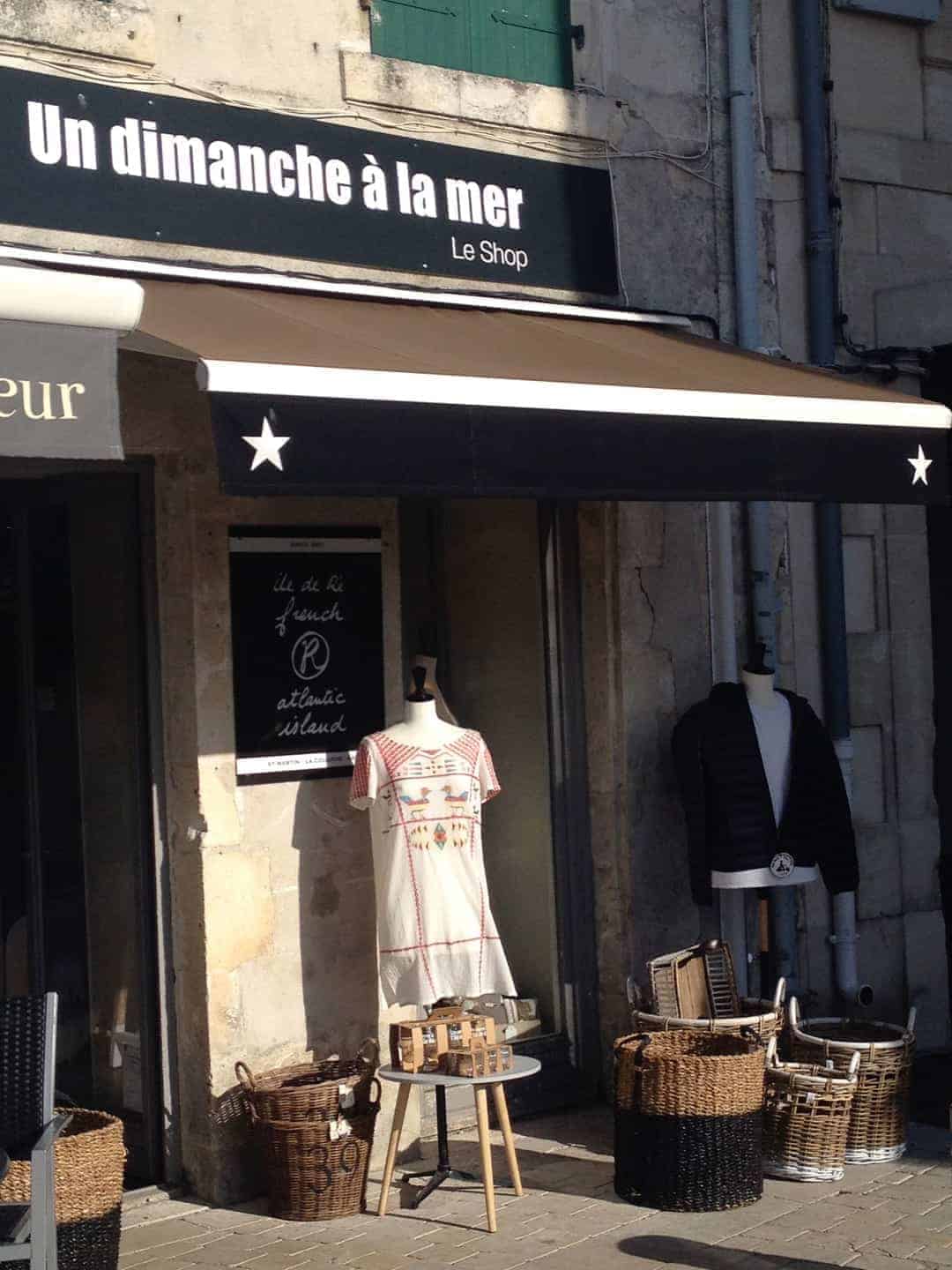 I still have the white letters, but I melted the table mats by putting them in the dishwasher (can't think why I thought this would be a good idea) and the puppy chewed the key fob so now it says 'ench Island'. But one out of three is better than nothing, right? I loved this basket hanging from the old zinc light but didn't buy iand now I wish I had as it would look great in my downstairs bathroom to hold loo rolls. I think it's because I wanted a white handle, not pink and they didn't have one in white. Do you ever wish you weren't so picky about everything?
Ile de Ré Moodboard
Having just spent a blissful summer there, we wanted to share a few of our favourite Ile de Re inspired finds with you for bringing a taste of Atlantic Island living back home…
If you love the Ile de Ré you might also like
Find inspiration from coastal and seaside interiors we love including a stunning cottage by the sea in Cornwall