Watoto Christmas Fair organiser, Jo Shapiro's wish list
I love the Watoto Christmas Fair at Ditcham's Tithe Barn in Hampshire, and make a point of going every year. The location is quite magical – an historic stone-arched barn set in the rolling South Downs (pictured below). What sets this fair apart for me, though, is the well-chosen selection of stall holders put together by organiser, Jo Shapiro.
Jo's pick from the Watoto Christmas Fair
Which is why we asked Jo to share her own personal shopping wish list with us. Here's what she picked out.
Watoto Christmas Fair find #1 – Mette Hoj jewellery
Danish jewellery designer Mette Hoj is a real favourite of mine. Handmade in Mette's Windsor studio, I love the sleek Scandinavian aesthetic of her designs.
I like it when jewellery makes a statement – and really adds something to what you're wearing. These pieces definitely do that. The only problem is deciding which one to go for.
Watoto Christmas Fair find #2 – As Raw As chocolate
Emily Collet of As Raw As makes delicious dairy free and raw chocolate made with nutritious natural ingredients. I do love chocolate. Really love chocolate. So it's wonderful to find a range that is also good for you! Lovingly handmade in small batches, all Emily's products are free of refined sugar, dairy, gluten, preservatives and additives.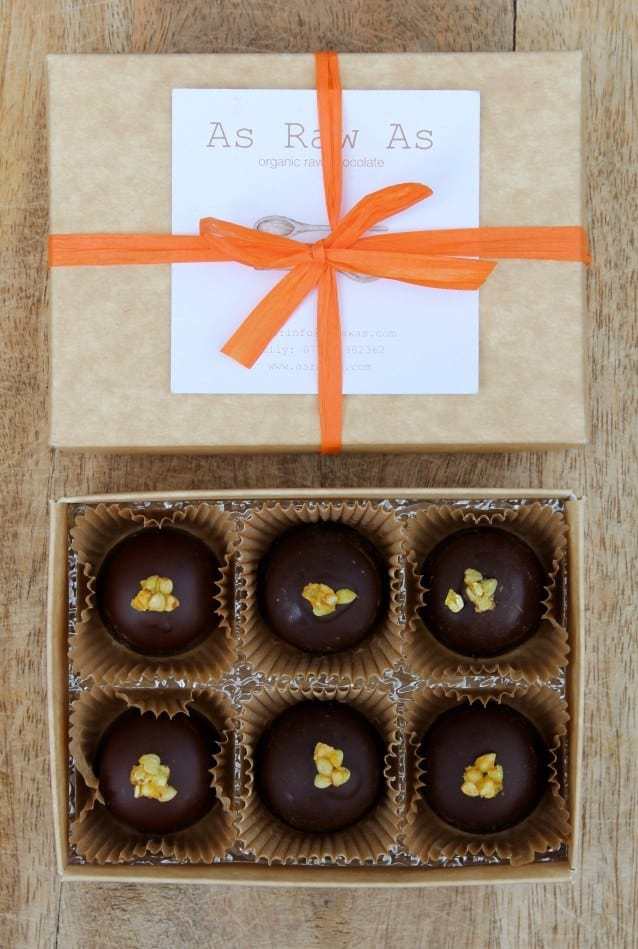 All the nuts and seeds are activated, meaning their wonderful nutrients are made more easy for the body to digest and absorb. The chocolate has never been heated above 42 degrees C, which keeps all the mineral properties in tact. This makes As Raw As chocolate as nutritious, and delicious, as possible. They look amazing too, so are great as gifts.
Watoto Christmas Fair find #3 – Justine Jenner pottery
I love to arrange seasonal flowers in textural jugs and vases and I love the colours and texture of Justine Jenner ceramics.
Find #4 – Town Bakes puddings and cakes

Town Bakes is a great find for me for Christmas puddings and cakes – because who has the time to make them? Their Christmas cake is amazing and I love to have one in a tin so I know I've got something special to give anyone who drops in.
Find #5 – Hawkins Brothers Wine
Hawkins Brothers fizz makes the perfect gift for anyone interested in English wine or in fact wine in general. Hawkins Bros award-winning Hawkins Bros Brut Reserve, is grown and made on the Hogs Back in Surrey.
The beautiful, south-facing chalk slopes are perfect for growing the Chardonnay, Pinot Noir and Pinot Meunier that make their wine. English wine has been an incredible success story over the last decade, there are now over 600 vineyards in England with production set to double in the next 2 years. Hawkins Bros. are champions of this new wave of high quality winemakers and will have plenty of bottles on hand for people to taste.
Paul Hawkins candles
Talented florist Paul Hawkins has just brought out new range of candles and room diffusers to fill your house with the fragrance of Christmas. Definitely on my list!
Find #6 – Swedish House at Home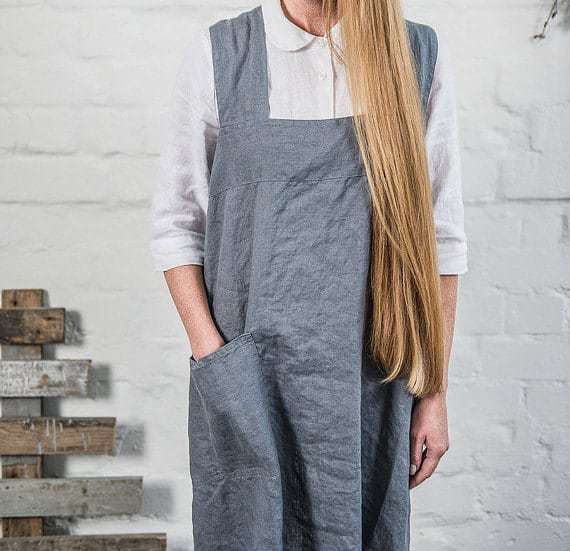 Definitely going to treat myself to a Japanese linen apron from Swedish House at Home ,who sell a simple and beautiful selection of scandi and UK-crafted products. Love this apron because it's such a stylish cover up for all jobs in the home and garden.
Visiting the Fair
For more details on the fair, visit The Christmas Fair Facebook page here
You might also like: