We love the new Aster shoulder bag and poppy satchel by VVA Handbags (listed in our directory here)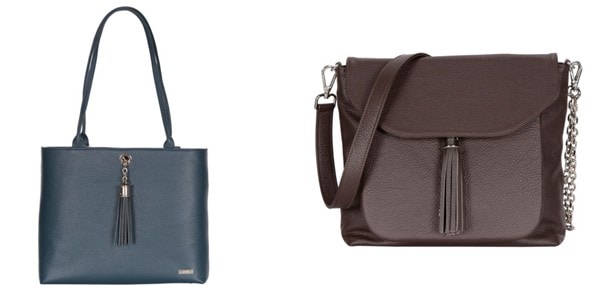 VVA designs handbags that that allow individuality, function and choice to exist in handcrafted handbags and has launched two new designs.  The lastest new additions are the Poppy Satchel and the Aster Shoulder handbag.
As functional versatility is the driving force behind VVA, the new collection maintains the versatility and elegance that we have come to expect from a VVA handbag.
is a satchel style featuring a square shape with a leather flap and is fantastic for those days where you require a more casual approach to your handbag style. The premium leather handbag has the signature pink leather trimmed interior with the unique pocket layout. The front Ivy pocket can be easily removed to update the handbag as required. A long strap, made up of leather and silver nickel chain completes the look. View the handbag here at http://www.vva.co.uk/collections/leather-satchels
This bag is just that, a shoulder bag you can use for work and for play. This handbag is also a little different to the typical VVA handbag in that the Ivy pouch is attached inside the handbag. You still get to switch it around though for that all important style update! The interior is in signature pink and is big enough for carrying a 15" computer plus other must have items. Take a look here http://www.vva.co.uk/collections/shoulder-bags-the-aster-collection
Both handbags come in a wide colour range: maroon, racing green, chocolate brown and of course black and navy.
VVA Handbags is listed in our directory here
Photo credit featured image: The Style Tune