Why we love The Beam table lamp by Lane (who are listed in our directory here)
Known for their stylish collection of midcentury-modern hand pulled prints and hugely popular Twintone lampshades,  British interiors brand Lane was already a firm favourite with us when the stunning Beam table lamp was launched.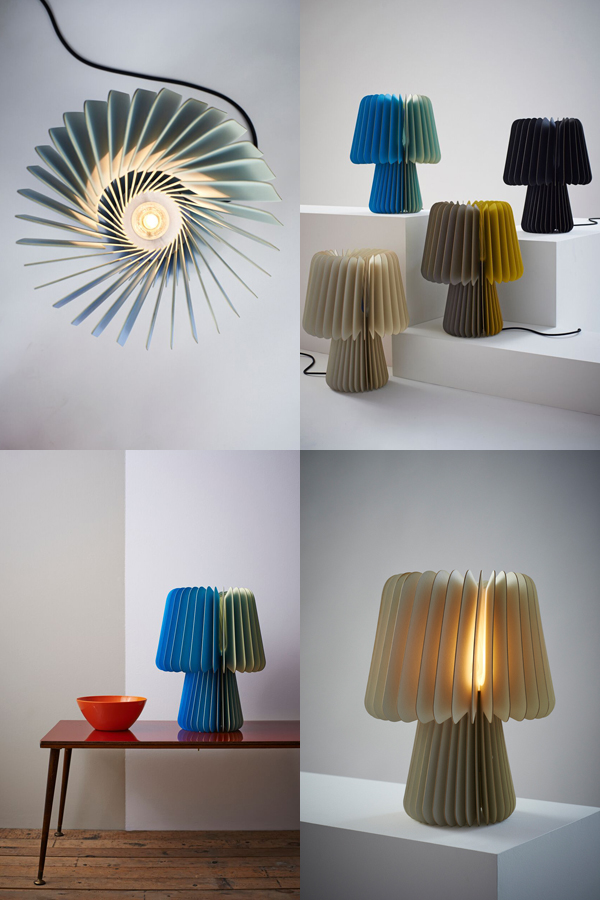 With 32 paper fins that are slotted together to make an elegant and lightweight silhouette, The Beam table lamp is a contemporary take on the classic concertina form and we love it. Not just because of the great design we've come to expect from Lane, but also because of the ethos behind it.
Supporting British craftsmanship
The Beam table lamp is another Lane product that is made entirely in England, using beautiful bonded paper made in Cumbria and by one of the oldest mills in the country. Lane support British craftsmanship and the best of British materials wherever possible.
"We want to make beautiful products that are an investment in the craftspeople and communities around us. In a world of cheap imports, we think this is the future of British design." says Oliver Wood – Lane Creative Director. We couldn't agree more.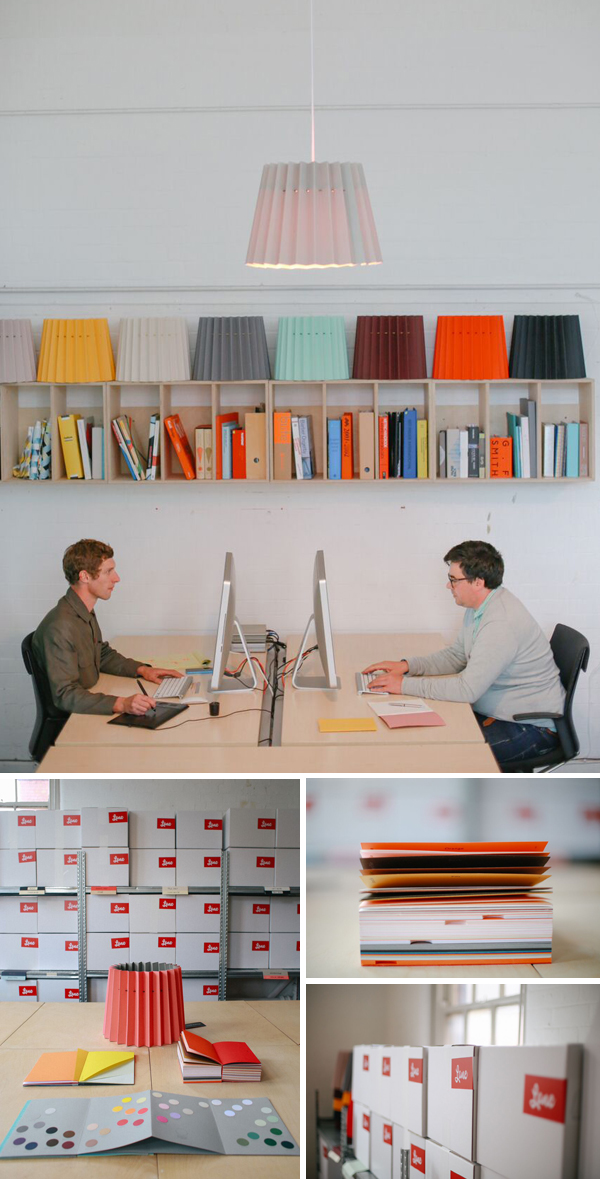 By design
"The interplay of light and shadow from the fins creates the impression of glowing, transparent colours," says Joff Casciani – Lane's other Creative Director. Switch the lamp on and you'll see exactly what he means. First, though, you have to decide on a colour and that's not easy as The Beam comes in 4 different colours, all of which create a different look and mood. It's too hard to pick a favourite, so here are all 4 so you can decide for yourself…
4 Fab Colourways
1 'Ebony Black' with Natural detail, £120
The only lamp coming in a single colour; graphic lines creating a subtle and stylish statement; a strong silhouette; perfect for the monochrome interiors trend.
2 'Smoke Grey' & 'Factory Yellow', £120
Following success of grey and yellow ​Twin Tone Lampshade​; a cool grey with a golden warmth; popular interiors colour trend.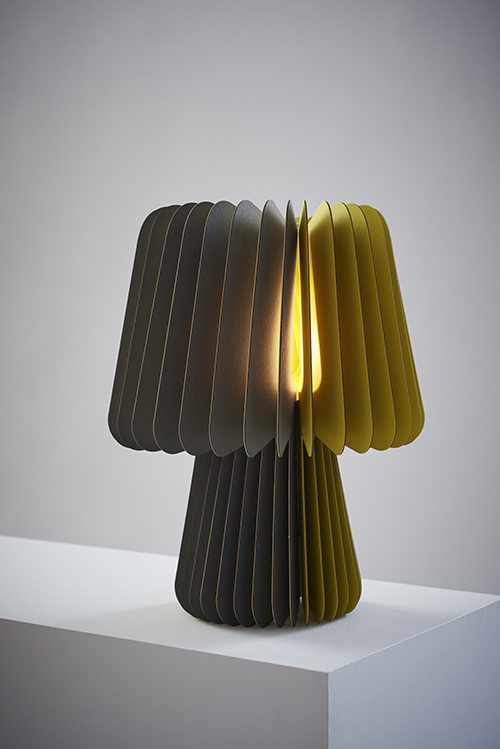 3 'Pale Grey' & 'China White', £120
Following success of grey and white ​Twin Tone Lampshade​; subtler neutrals for a more timeless interior; charcoal edging to punctuate the form.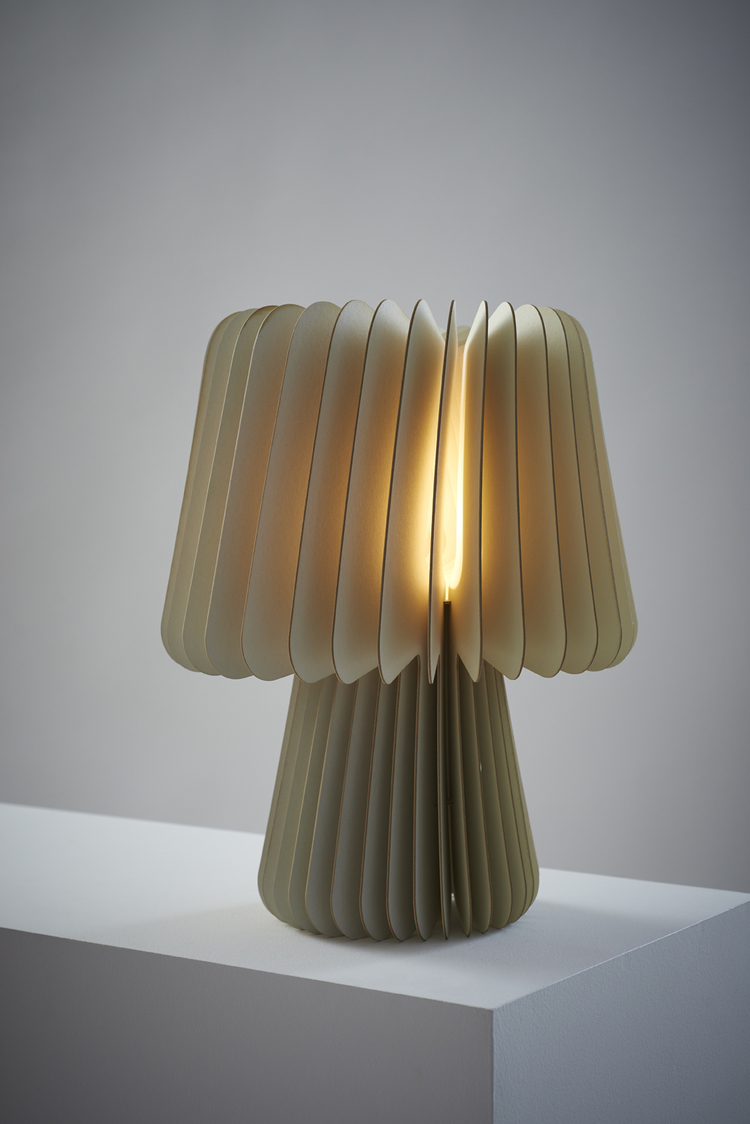 4 'Tabriz Blue' & 'Sorbet Yellow', £120
Lane-predicted 2016 colour trend; introducing a bold vibrancy and freshness to the classic pastels trend.
 A recyclable and sustainable product. The paper is FSC accredited and locally manufactured, ensuring its low road miles.
Get all the details you need to connect – and shop – with Lane in the
listing now >>