Our directory showcases textile designers we love from around the UK. We have a bit of a thing for beautiful fabrics and textile design so are always thrilled to discover someone new. Browse textile designers in our directory now >>
Here's a small taste of some of the wonderful textiles to be discovered in our directory:
We love Ian Mankin fabrics (above) as much for the story behind them as the designs themselves. The wide range of natural fabrics includes contemporary stripes, checks, natural linens, deckchair canvas and oilcloths.
Woven in Lancashire
We love that the fabrics are all woven in a traditional Lancashire cotton mill, owned by the family for 6 generations.
Here's our pick from the wide range of Ian Mankin fabrics.
Charlotte armchair covered in Ian Mankin Organic Ticking in Iris from Sofa.com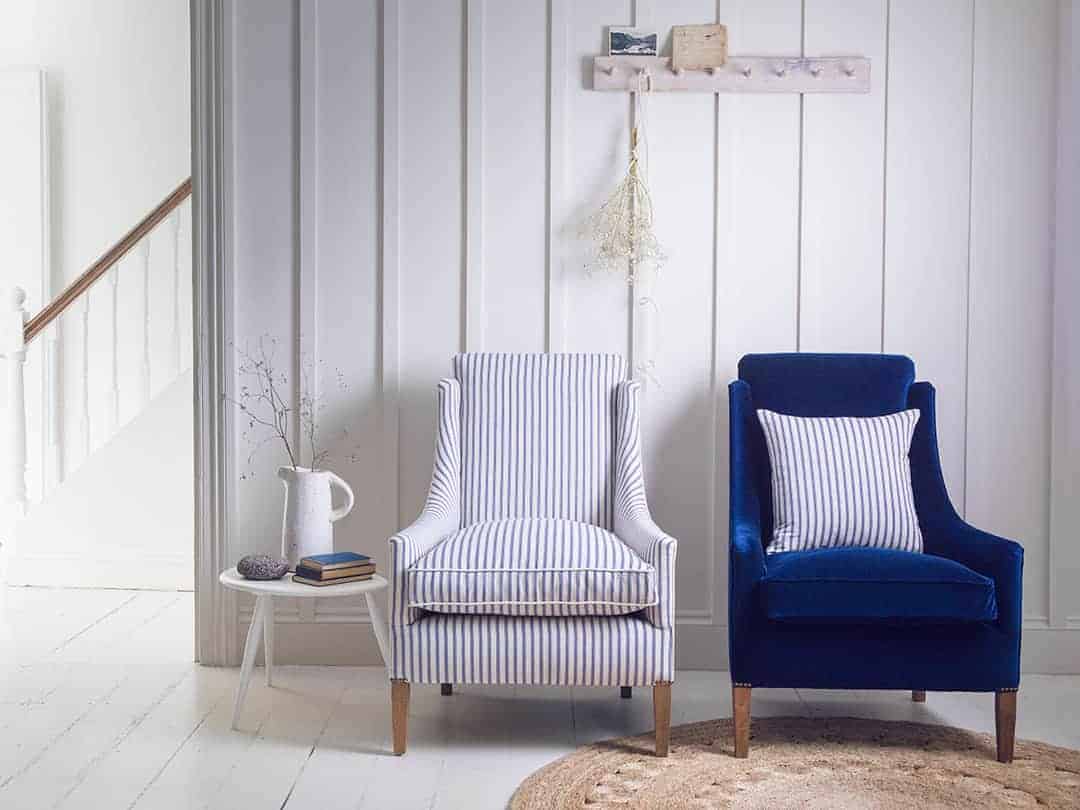 Seven Gauge Studios (listed in our directory here) creates stunning knitted home accessories in mid-century inspired designs and colourways. We love.
Knitted blankets in pure new lambswool wool in fabulous Neptune blue and Oatmeal.
Washed and slightly felted, Seven Gauge Studios blankets and cushions are luxuriously soft to the touch and perfect for cuddling up with.
Charlotte Macey (listed in our directory here) hand makes beautiful yet practical, embroidered and printed items for the home from a small studio nestled in a corner of the Cotswolds countryside.
With a background in embroidery and a degree in Textile Design, Charlotte has her own unique style of  illustrative embroidery. We love her range of designs that include pretty Cow Parsley as well as Yachts and Sailboats (above). The Yachts print has been developed from her embroidered illustrations, and based on original sketches by the sea
Vanessa Arbuthnott (listed in our directory here) started her business on her kitchen table 14 years ago. For the first few months she started work each day after her four children were tucked up in bed before grabbing some more time before they came down in the morning, cutting all the samples with her pinking sheers and rolling out the first orders on a table tennis table!
After some very favourable coverage in Country Living magazine and the Saturday Telegraph followed by a Country Living Fair, business took off and Vanessa has never looked back.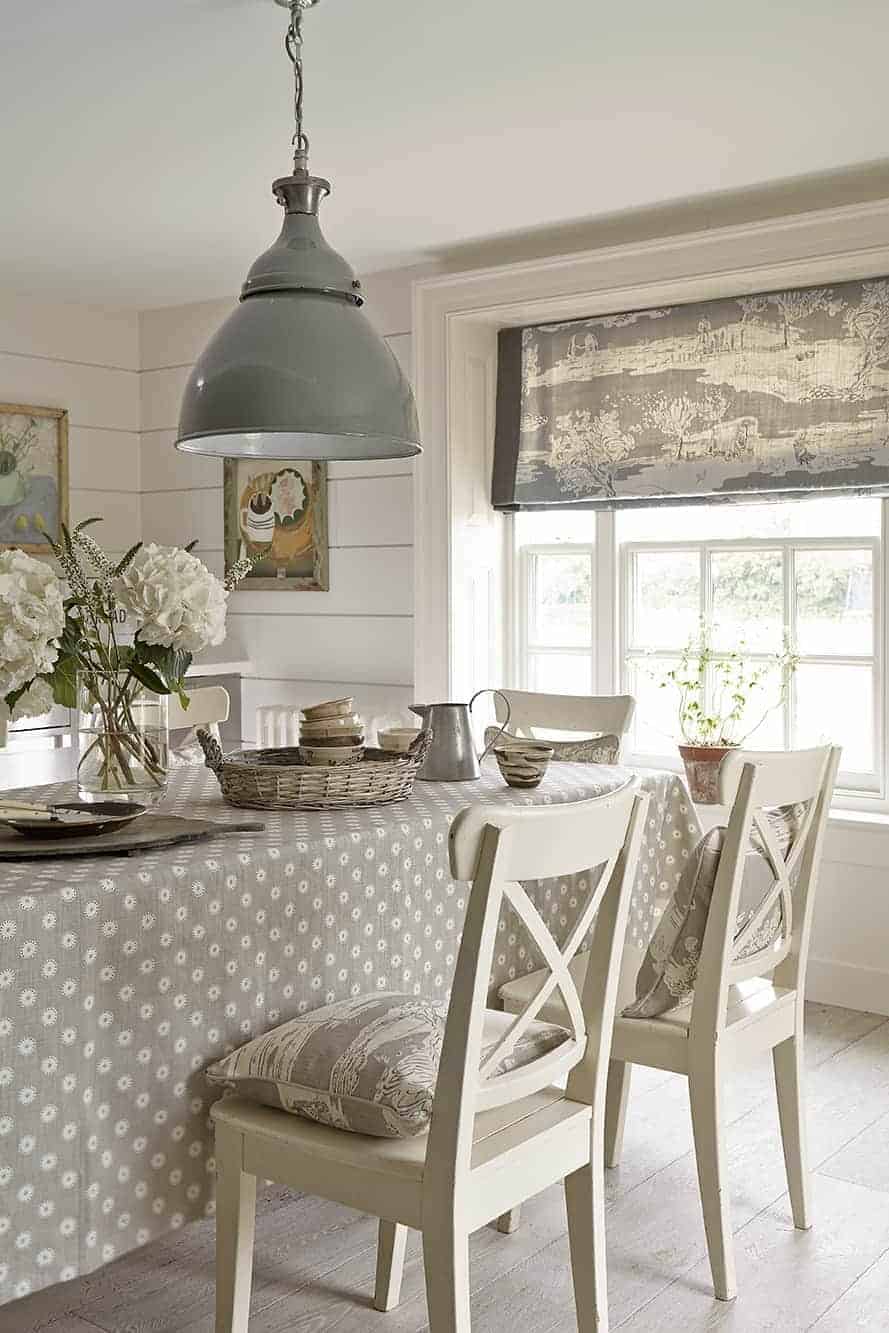 We love the gentle colours that are Vanessa's signature. We also love that she learnt to screen and block print as she couldn't afford to buy curtains when first setting up home with her husband, so set about creating her own fabrics.
'I have really enjoyed working with a small family run mill in Solva, Wales  to produce some beautiful rugs and stair runners,' says Vanessa. 'They are made from 100% British wool and they are the last mill in Wales to weave rugs!'
'I only buy certified organic cotton which is combined with eco-friendly flax, to create our unique linen union. I use this for all our fabrics – printed and plains. This is because non organic cotton is the world's dirtiest crop to grow, because it relies on the heavy use of pesticides which are hazardous to human and animal health.'
Here's a peak behind the scenes at one of Vanessa's photo shoots…
We love Madeleine Jude (listed in our directory here) hand woven throws and cushions, and our favourite design is her Dukagang collection.
Dukagang is in fact a Scandinavian weave structure used to weave their very distinctive household textiles. It is used to weave strong patterns that look as if they have been embroidered and which give the opposite colourway on the reverse side.  The pattern itself was inspired by antique Scandinavian linens woven in this structure. Discover more about Madeleine now >>