It's the simple things in life, like getting a good night's sleep, that are the key to happiness… We got to talking and started to compile a list of our own particular favourite simple pleasures. The things that actually make you stop and smile, or feel like your day just got a whole lot better. First things first: Getting a good night's sleep.
There was quite a bit of debate about exactly how to achieve this, and there were one or two random suggestions thrown in that did make us snort with laughter. The Electric Blanket approach, for instance. Surely these went out with Luncheon Vouchers, house coats and Teasmades?
Mentioning no names, one of our team is a staunch fan of the plug-in bed warmer, and we did snigger at the thought. She runs marathons and is in her 30s. Personally, I'd rather not plug myself in to the National Grid before settling down for a snooze, but I am partial to a hot water bottle on my feet and a window open. Even in the depths of winter. And who knew that bed socks could be the cause of heated argument and such divided opinion? Scratchy and pointless or the last word in cosiness? What we realised was that many of our individual bedtime routines vary wildly, but there were 5 ways to help get a blissful night's sleep that we all agreed on:
Our top 5 ways to get a good night's sleep
1 Freshly laundered sheets.
Number one with all of us was climbing into a properly made bed with freshly laundered, ideally pure white, linen. Ironed, preferably, for that super-smooth luxurious hotel feel.
Our favourite bedding is made in England using crisp, luxurious 100% pure cotton percale by Tonder & Tonder. The range includes traditional flat sheets, from £25, duvet covers, from £30 and pillow cases, from £10.
View the Tonder & Tonder listing now  to get all the contact info you need
2 Relaxing warm bath.
Nothing quite like it for washing the day away, slowing everything down and relaxing stressed muscles. There's also nothing quite like this blissful Perfect Night's Sleep Bath and Shower drops by Neom. Create your own pre-sleep haven by adding 3 or 4 full pipettes of precious oils into a warm bath, or apply a full pipette to your décolletage if taking a shower. This is a perfect place to try mindful breathing…in through your nose for 7 seconds and out through your mouth slowly for 11 seconds. We can honestly say this works for us!
3 Scented Candle
Add extra benefit to your bath by dimming the lights and letting the day ebb away in soft candle light.
The candle we chose is Lavender by Daylesford organic (who are listed in our directory here), £23. All Daylesford botanical candles use natural cotton wicks, re-useable glass containers and are hand poured using only natural wax; free from paraffin's and GM-derived waxes. They are slow burning and will raise your spirits whilst providing a beautiful aroma for your home.
4 Relaxing massage.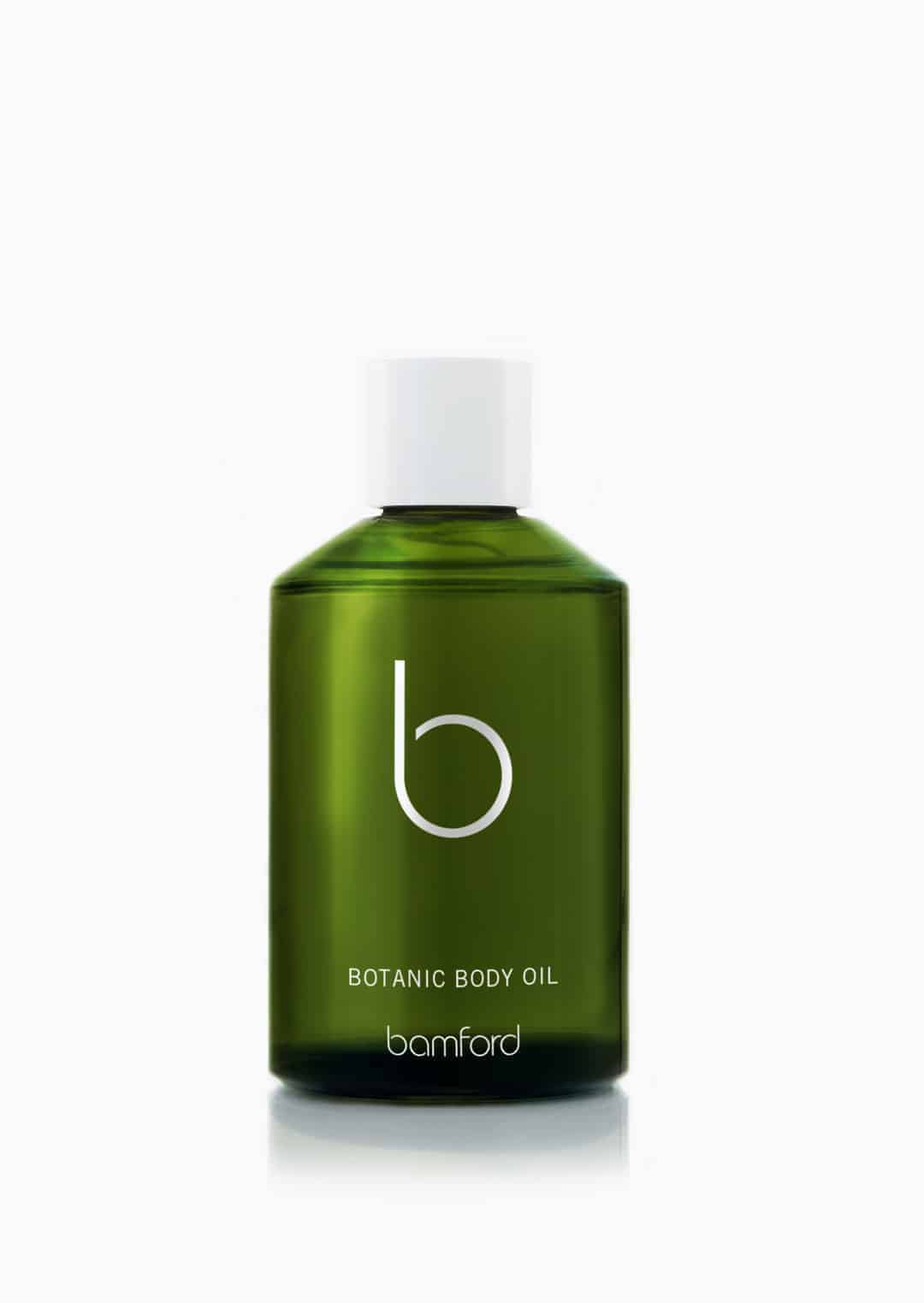 Assuming you have a willing masseur or masseuse on hand, we suggest either a relaxing face and head massage or neck and shoulder rub. This Botanic Body Oil, £38 by Bamford  is one of our all-time favourites. A deeply moisturising blend of organic oils including sesame, safflower, apricot, kernel, jojoba and rosehip. Fragranced with geranium, lavender and peppermint. Excellent for massage and moisturising aft bathing. Apply with long flowing strokes, working towards the heart to boost circulation.
5 Soothing Herbal tisane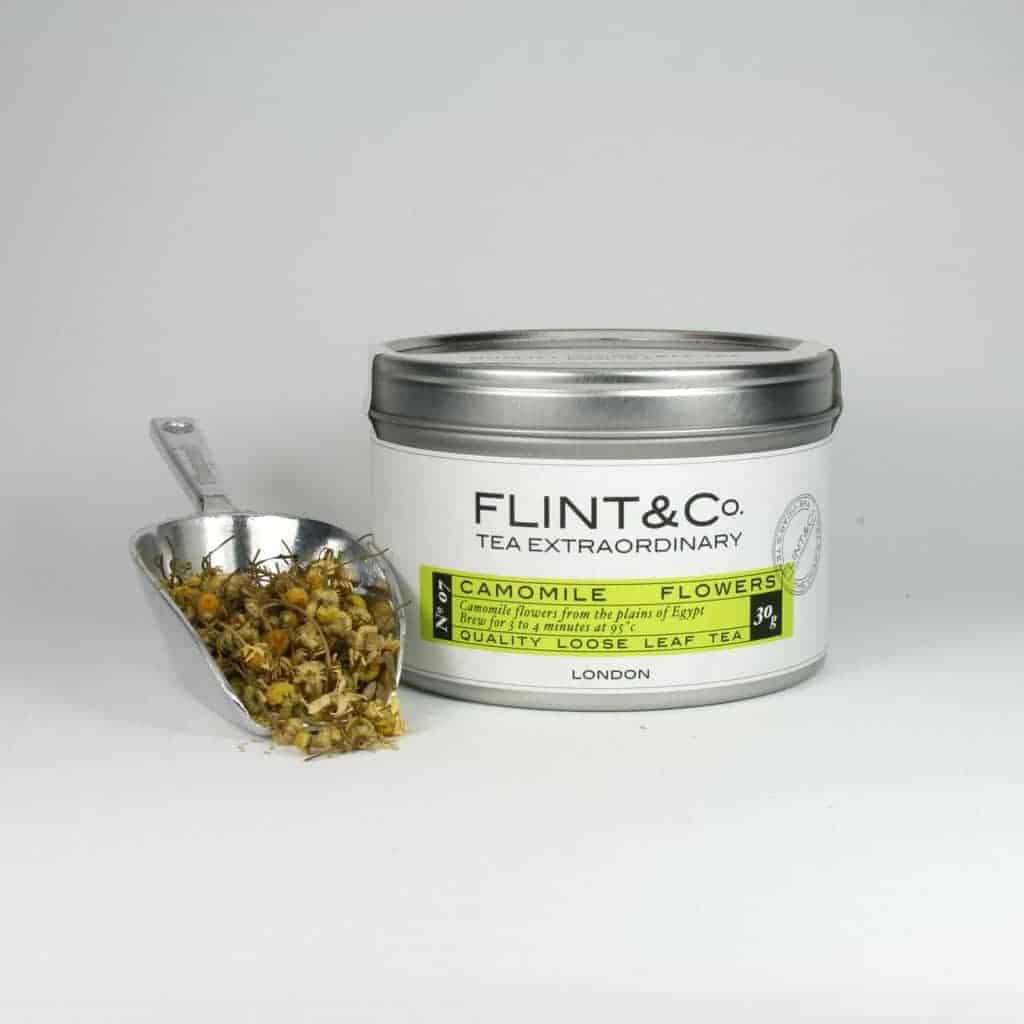 Bring in the big guns, and sip a warm camomile tea. The very best one we've found is packed in London by Flint and Co: Camomile Flowers, £6.50 presented in a stylish tin for optimum freshness, made by the capital's last remaining tin maker.
Research also suggests that it's a good idea to avoid computers, reading on back-lit screens or bright lights before and around bedtime. The key is to experiment to find the routine that works best for you and to stick to it.
Let us know what you think of our suggestions! Now where's that adaptor so I can plug in the electric blanket and Teasmade….?