Preworn sustainable fashion – essential summer picks
I have for years loved a mooch around my local charity shops and dress agencies in search of pre-worn treasures. Now I'm also partial to a browse around the various online platforms too. I have to admit, however that when I was asked to partner with Preworn – the UK's biggest second hand clothing seller – I was unfamiliar with them. I duly did my research and found out that this is a company with a mission to make sustainable fashion affordable and available to everyone.
Founded in North Wales in 2017, the business has grown rapidly and now stocks over 400,000 items, each of which will have gone through two quality control inspections before it will appear on the website. The difference with sites such as Vinted or Depop is that with Preworn, you're not buying from individual sellers. There's therefore a great consistency to the pricing and format of information on Preworn which really appeals to me. I'll be honest, I think you have to look quite hard to find the hidden treasures, but then that's also true of other online platforms don't you think?
I decided to accept their invitation and so I'm sharing some of my favourite finds with you. With 25% off everything on the website right now, it's a good time to bag yourself a few Summer essentials.
I've just enjoyed a browse of the Women's Clothing section over a cup of tea and picked out a few things that caught my eye. They're all one of a kind, so if you want to bag any of them, I wouldn't hang around! Hope you find something that you'll love to wear and wear – and save from landfill!
Preworn sustainable fashion – a few of my current finds
This is an all-season wardrobe staple to my mind and it's a steal at just £9. I have a couple of denim pinafores that I wear all year – over woolies and with tights in the winter and with white pumps and summer tops when it's warm.
I'm a sucker for a blue and white striped t-shirt and this one is a quality option and a great price at just £6.75.
Boden Wool Striped jumper
Or how about this wool and cotton striped jumper for just £8.25? I think it's the sort of jumper you'd wear and wear throughout the seasons (and under a pinafore on chilly days…).
How about these 724 High Rise Straight Jeans by Levi's? They retail new at £70, so these are a steal at just £6 and look to be in excellent unworn or barely worn condition.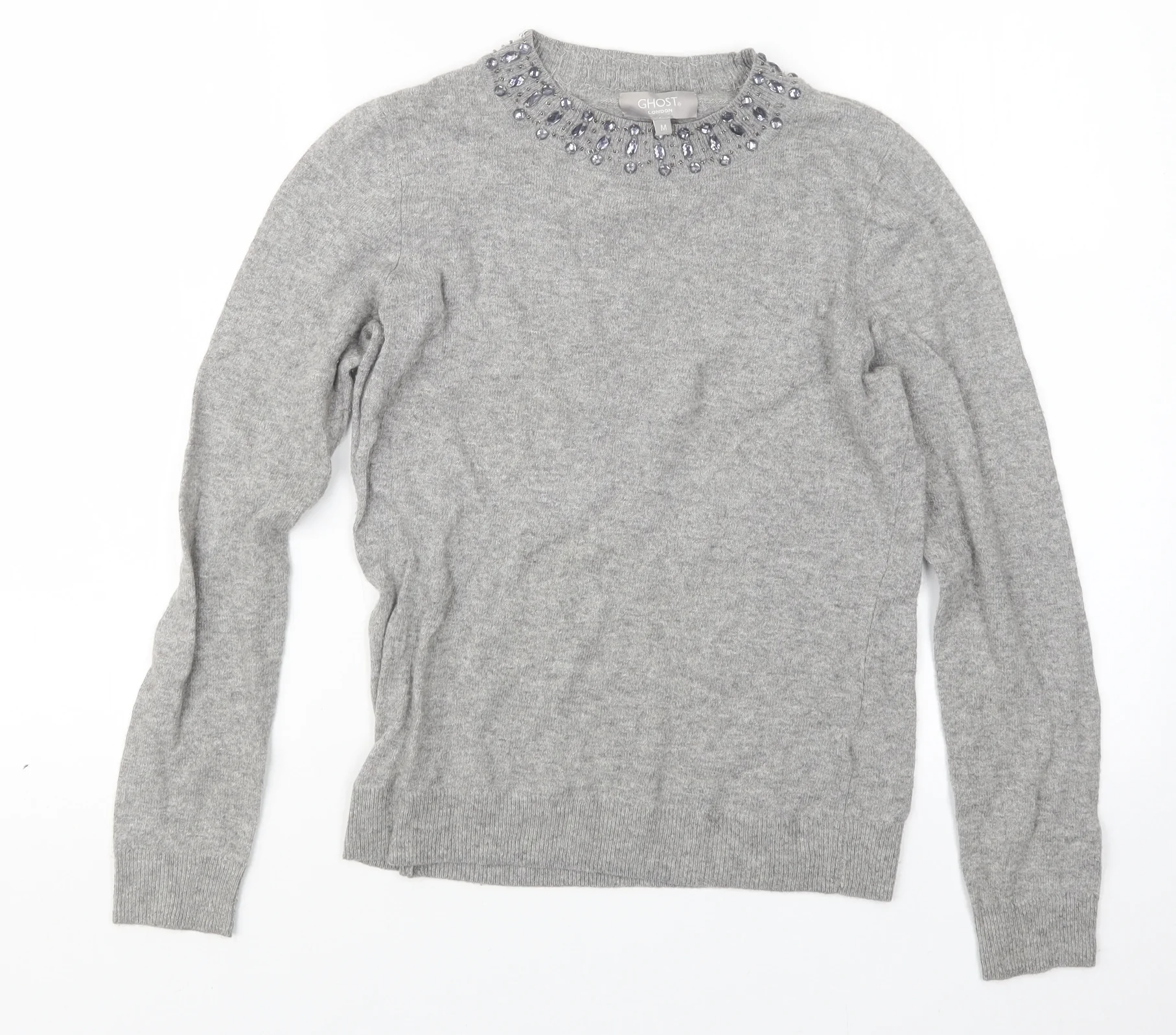 This navy blue jacket is a great classic piece and made from pure new wool by Marella. At £15 it's another great buy – expect to pay upwards of £200 new.
It's the combination of blue and white stripes, small white double breasted buttons and pure linen fabric that make this jacket for me. Looks like it could do with a refresh and a press but a bargain at £15.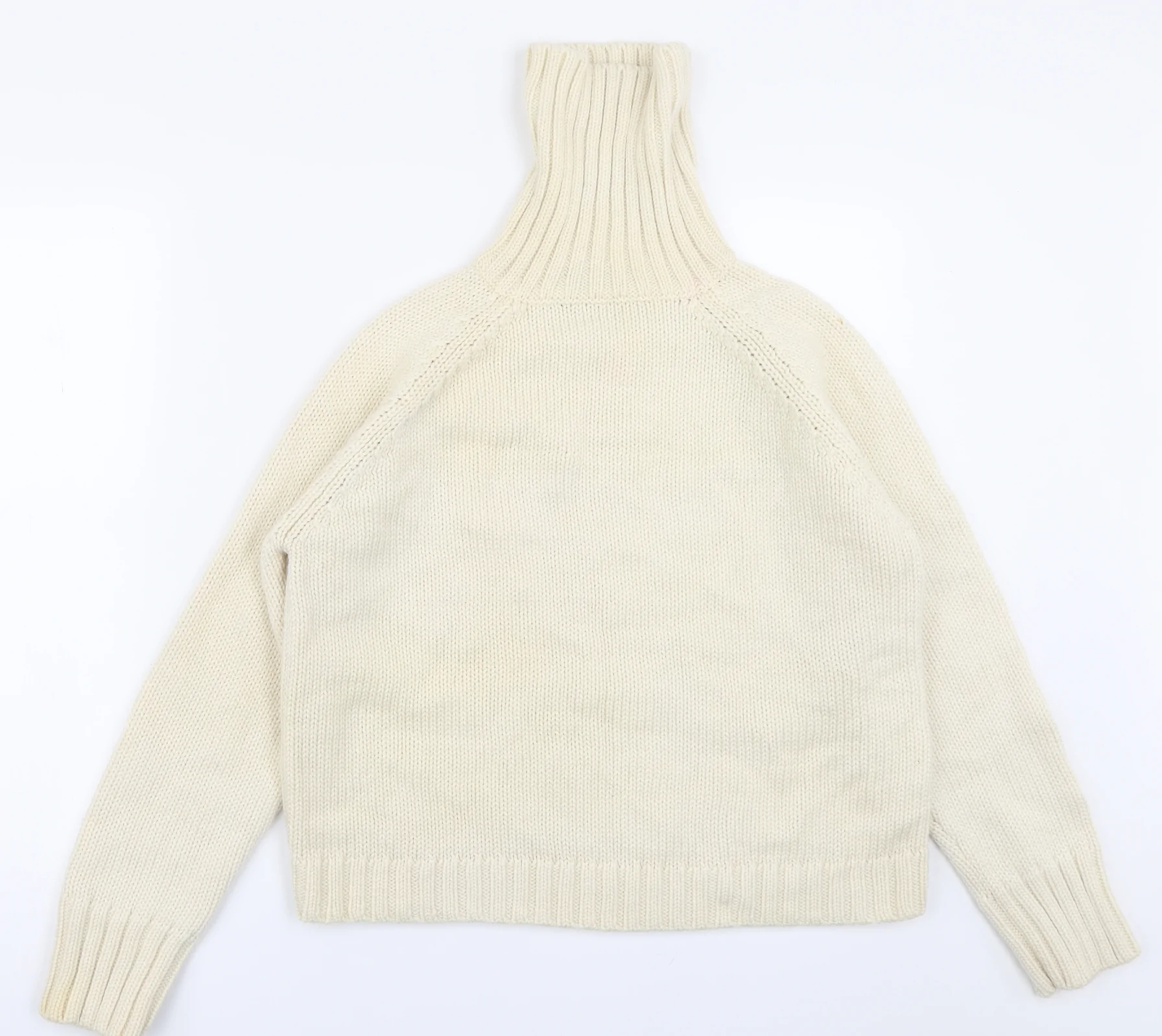 I love this style of wool jumper – this one is by Barbour and would make a great wardrobe staple for wearing with jeans and floaty skirts or dresses. It's £12.75 and would revive beautifully after a careful hand wash I reckon.
A classic rain coat mac like this one by Jigsaw is a great addition to any wardrobe. Note that this one is missing a button but that should be pretty easy to replace. Another great preworn buy at just £10.
This is a really great vintage find! It's from the collection British designer Helen Storey created with Jigsaw back in the 1990s. It's worth knowing that Helen introduced her own range of recycled clothing way back in 1992.
This is a sweet summer bag and looks to be woven from natural grey paper, lined in cotton with synthetic leather handles. I've been looking for holiday bags recently and discounted many of them because the straps are too short to put on the shoulder. This one ticks all the boxes and is just £6.
Full disclosure – the front side of this basket has some embellishments I'd probably snip off (it would be super easy to do) and you'd be left with a great summer essential basket with a pretty top edge for £6.
I could spend many hours more on the hunt for bargains, but I'll leave it there for now and maybe revisit this page again in a little while to update with more finds.
Information
This article contains affiliate links, which means we may earn a small commission if a reader clicks through and makes a purchase. All our blog posts are independent and in no way influenced by any advertiser or commercial initiative. By clicking on an affiliate link, you accept that third-party cookies will be set.
You might also like:
Sustainable fashion – 5 essential pieces for all seasons
Where to buy ethical fashion made in UK
Birdsong sustainable fashion ethically made in Britain
A pin to save to Pinterest