Virtual Market: Philippa Stanton @5ftinf book, silk scarves & artwork
Hope you enjoy browsing this curated selection of work by artist Philippa Stanton, aka @5ftinf. A truly inspiring woman with a massive worldwide following.
Reboot and nurture your own, individual creativity with a signed copy of her book Conscious Creativity. Treat yourself to one of her hand-rolled 100% pure silk pocket squares printed with her photography or invest in an original piece of her artwork. Hope you enjoy ! X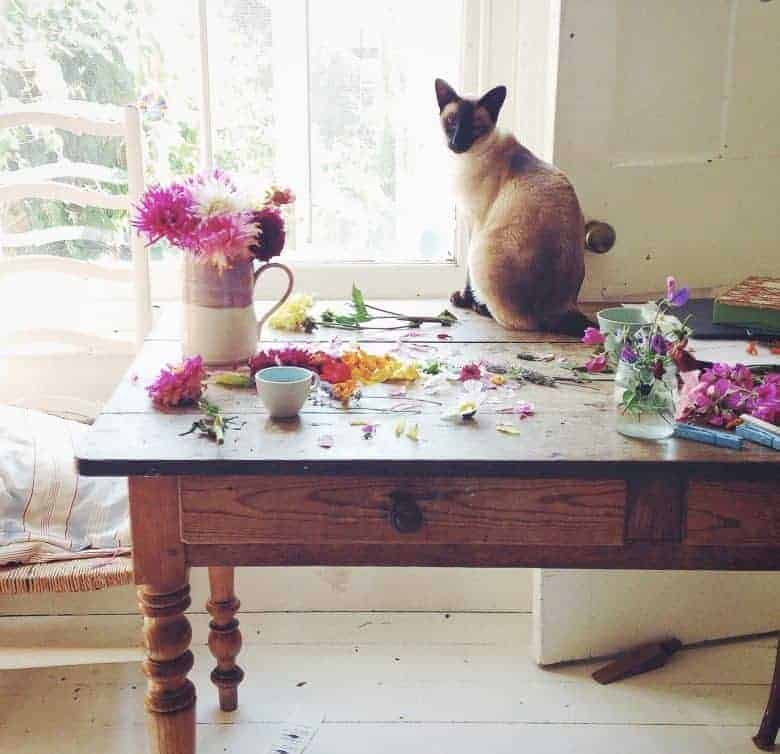 Philippa Stanton @5ftinf book Conscious Creativity
Philippa has a few signed copies of her new book Conscious Creativity available for sale.
The book is about developing your creative confidence, process and foundation over time whilst encouraging curiosity and experimentation. It's a book designed to be a very useable 'companion' and something you can either dip into or follow from chapter to chapter using creative prompts and dynamic photographs to help inspire you.
Philippa Stanton @5ftinf original paintings
An original acrylic painting measuring 40cm x 40cm with the frame.
'This painting has come out of my obsession with textures of boats which show us the ultimate in wabi sabi; they are worn through time, weather and work, being transient and ever changing. Rain often plays a part in my inspiration too as it always adds abstract texture and atmosphere.'
The painting is mounted in a bespoke lime washed wooden box frame.
Limited edition prints
These are gicleé, limited edition prints of 50 which measure 55cm x 67cm. Printed on a textured, watercolour type paper, and signed, named and numbered by the artist. Left: Wet Lily Pads Right: Rainy Dahlia
Pure silk pocket squares
Pocket squares made from 100% satin silk with an original 5ftinf design featuring a bold, purple anemone.
The silk is printed in the UK and the edges are all hand rolled by Philippa at home in Brighton.
They measure approx 40cm square, they feel incredibly soft and as they are made from silk twill, they have a gentle weight to them which means they hang beautifully too. They can be worn either in a pocket or as a neckerchief…so if you're a couple, it's a gift which can be worn by both of you!
They are ideal for adding a vibrant pop of colour to a suit for weddings, special occasions, or even just going to work or the shops!
This is a chance to buy a unique piece of very practical art, and each design has Philippa's signature at the bottom.
Products featured:
INFORMATION
---
Find Philippa Stanton @5ftinf in the Creative Workshops section of our Directory.
You can read more about the 6-week Consciously Creative course I found so inspiring over on the blog, starting with Week 1 here: 5ftinf consciously creative course week 1
Share the inspirational day I spent at Philippa's Brighton home and studio here: Meet Philippa Stanton aka Instagram influencer 5ftinf
Take a peek behind the scenes at the launch workshop for Philippa's book Conscious Creativity here: Discover Conscious Creativity by Philippa Stanton @5ftinf
Are you a maker, grower or creative course provider? Like to list with us and benefit from joining our supportive community? We'd love to hear from you. Check out the packages we offer on our Join Us page and get in touch…
---
A PIN TO SAVE TO PINTEREST
If you've enjoyed discovering the virtual market stall of Philippa Stanton @5ftinf, it would be great if you could share the love. All you have to do is hover over the image below until you see the Pinterest button appear. Then share it to your boards. Thank you! X