we visit Northumberland and share our favourite finds
Northumberland is home to a rich variety of historic and cultural attractions as well as some stunning areas of natural beauty. This magical combination makes it the perfect place for a relaxing weekend escape or longer stay.
We asked local experts Cottages in Northumberland to share their handpicked selection of the region's best destinations. They have picked out all their favourite places to visit, eat and stay. Book a cottage with them and save 50% on the usual booking fee. To claim  your discount, call the office on 0191 231 3020 and quote the exclusive code CIN16.
Bamburgh
This charming village sits in the shadow of the iconic Bamburgh Castle. Bamburgh benefits from a rich history as well as sitting on one of the finest beaches in the region. This makes Bamburgh the perfect family holiday destination as it has something for everyone.
See: A trip to Bamburgh Castle (above) is a must, with 14 areas open to the public. Pick up an audio guide to learn about the history, as you explore the castle and its grounds. Depending on when you visit, you may even get to see live archaeological excavations.
Stay: Clashope Cottage, Shoreston (above) – this luxury retreat sleeps 8 and is just a short walk from the seafront.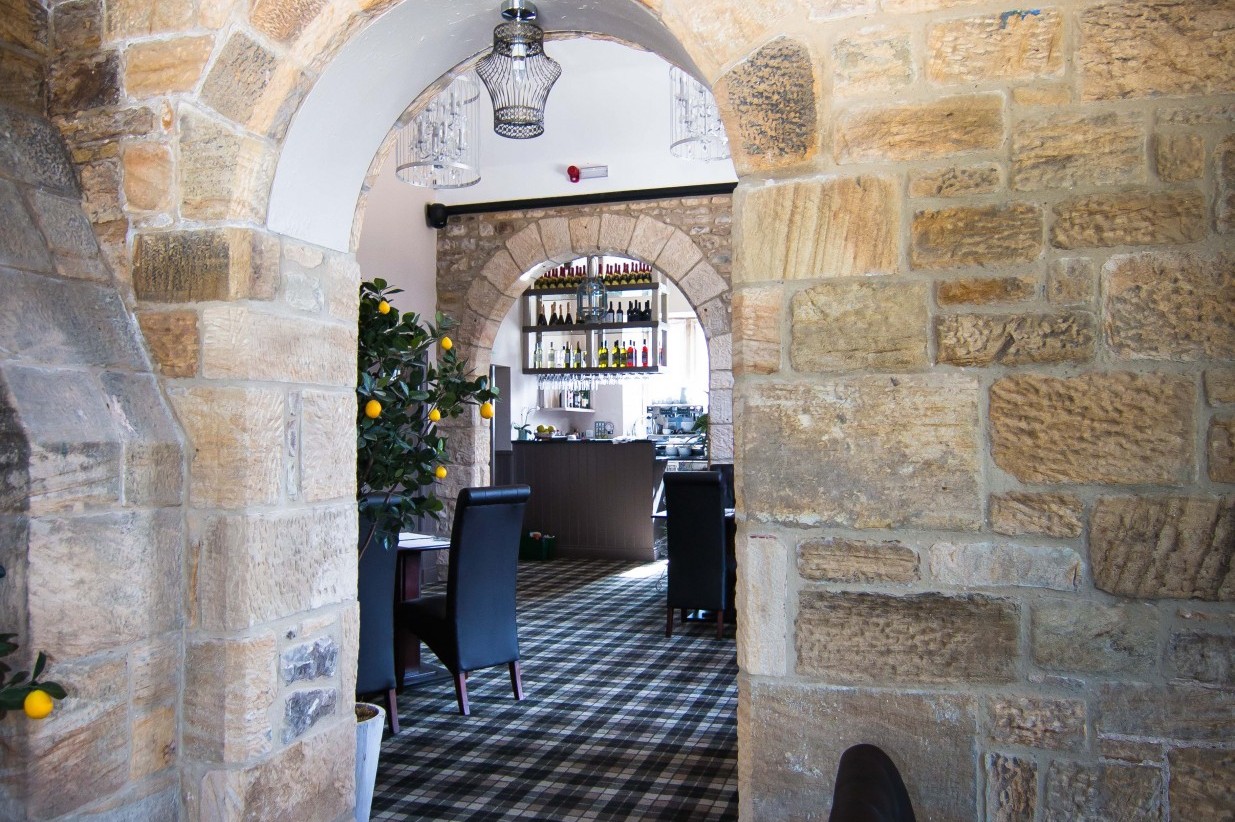 Eat: After a day of sunning yourself on the beach or exploring the castle, treat yourself to dinner at The Apple Core (above). Just 10 minutes' drive from Bamburgh, this family-run restaurant is passionate about local ingredient and we love it.
Berwick upon Tweed
Situated at the northern tip of Northumberland, Berwick upon Tweed is just a few miles from the Scottish Borders. The region famously changed hands between Scotland and England numerous times during the Border Wars. With the beach and riverside, numerous museums and galleries all within walking distance of the town centre, you'll be spoilt for choice for things to do.
See: Berwick's historic town walls were built in the 1500s to keep out Scottish invaders. No trip to this coastal town is complete without walking their perimeter, taking in the views of the Berwick's iconic Royal Border Bridge (above).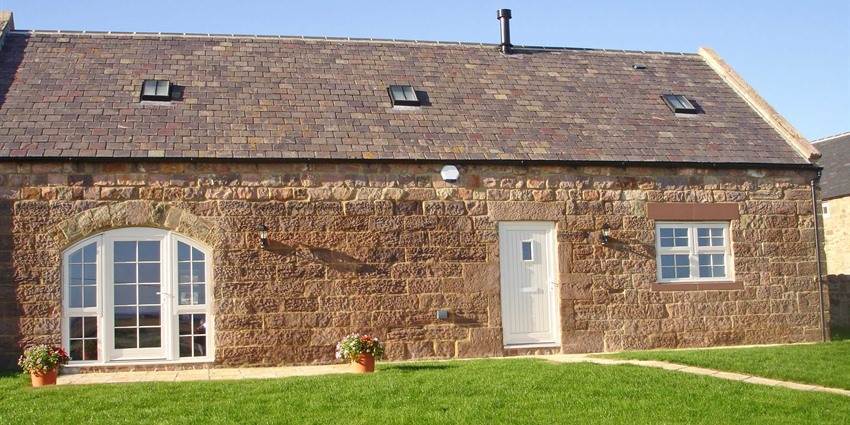 Stay: Dolphin Dream Cottage (above), Beal village. With breath-taking views of the Northumberland coastline, this cottage is just a 15 minute drive from Berwick.
Eat: Foxtons Wine Bar and restaurant is a favourite amongst locals, serving only the freshest locally sourced ingredients – including seafood and steaks.
Holy Island
One of the most remote spots in the region, Holy Island is the ultimate secluded getaway. Connected to the mainland by a causeway, the island is only accessible at low tide – so make sure you research the timings in advance!
See: The ruins of Lindisfarne Priory are a must-see for visitors to Holy Island. Once the epicentre of Christianity in Anglo Saxon times, the priory is the birthplace of the world-famous Lindisfarne Gospels.
Stay: Britannia House, Holy Island – overlooking Holy Island's village green, this 18th century stone cottage is the ideal home away from home.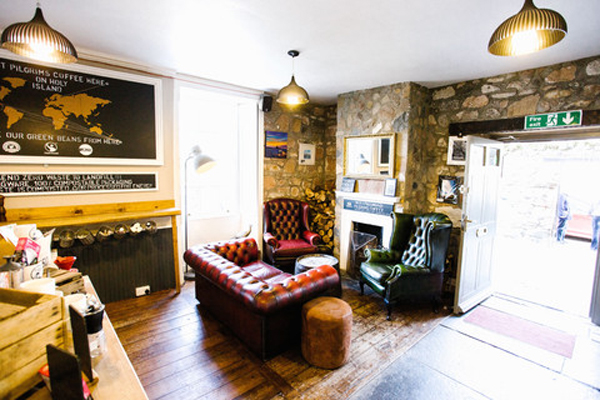 Eat: If you're planning a day trip to Holy Island, the Pilgrims Coffee House (above) is a perfect stop-off to refuel. Serving their very own coffee (roasted in a yurt out back!), this inviting cafe also serves the finest cakes.
Hexham
Once a Viking stronghold, the popular market town of Hexham sits in the heart of the Tyne valley. Its mixture of historic stone buildings, cobbled streets and modern developments, make it a vibrant place.
See: Just a stone's throw from some of the best preserved sections of Hadrian's Wall, Hexham is ideally located. If you're looking to walk along this historic Roman fortification it's the perfect base.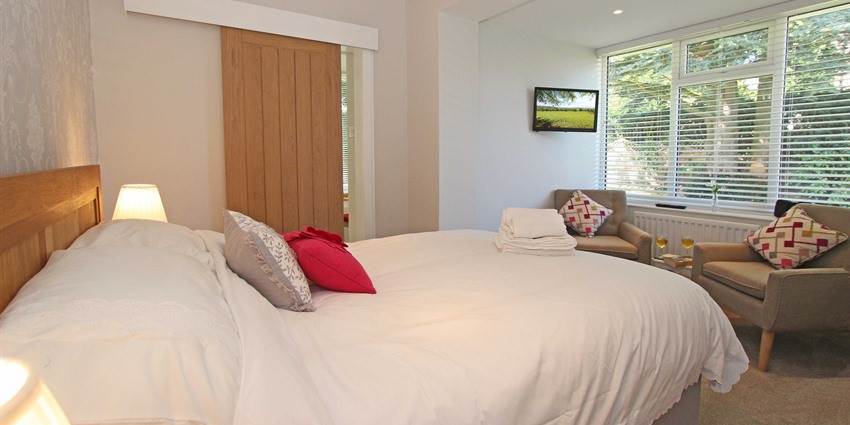 Stay: The Falding Studio, Humshaugh village. This 2 person studio is the perfect couple's retreat in the heart of Hadrian's Wall country.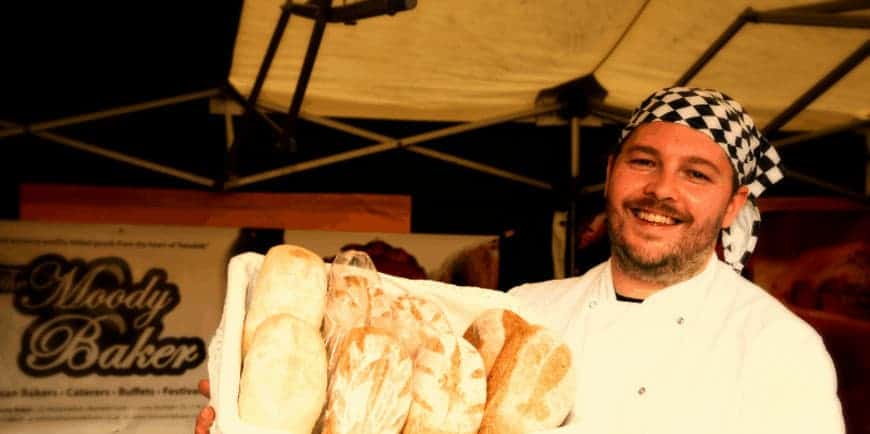 Eat: Hexham plays host to a full market every Tuesday and Saturday – so why not stock up on local delicacies and produce, and cook up a storm in your very own home away from home? The Farmer's Market takes place every second and fourth Saturday of the month – find great local producers such as The Moody Baker, above.
Newcastle upon Tyne
While not technically within the confines of Northumberland, the cosmopolitan city of Newcastle upon Tyne isn't far from the county border and has numerous historical ties with Northumberland – making it an essential stop on any trip to the region.
See: Start your morning on the Quayside, taking in views of the River Tyne's iconic bridges, before heading up to Grey Street – one of the country's most beautiful streets, lined with stunning stone architecture. After that, you can finish off the day with a spot of shopping in Newcastle's bustling city centre.
Stay: 2 Quayside Loft Apartment, Newcastle upon Tyne – get close to the bustling city centre in this ideally located riverside apartment.
Eat: When it comes to dining out, you'll be spoilt for choice in the rich metropolis of Newcastle. Why not treat yourself to some fine dining bistro bites at the award winning 21 restaurant (above), set back from the glittering lights of Newcastle's Quayside?
Whether you're a first time visitor to the region or coming back for more, you won't be short of things to do in this diverse, beautiful and exciting part of the country.
photo credits: John Lord, VisitEngland/VisitNorthumberland.com