Meet Sara Lindley Hey Joe Clothing
Sara Lindley Hey Joe Clothing founder shares her love of great design, skilled manufacture and endless cups of Earl Grey tea. Hey Joe Clothing is a brand of stylish childrenswear made in England.
Please describe Hey Joe Clothing and tell us what's special about it.
At Hey Joe Clothing we design and produce a range of stylish clothes for little people between the ages of 3 and 10 yrs old with an emphasis on 'made and played in Britain'. We want to create those favourites that kids will remember when they're older – (for me it was the first special party dress my dad bought me when I was seven!). I look after every aspect of design and manufacture with the help of a small and dedicated team who're just as daft about producing our range as I am.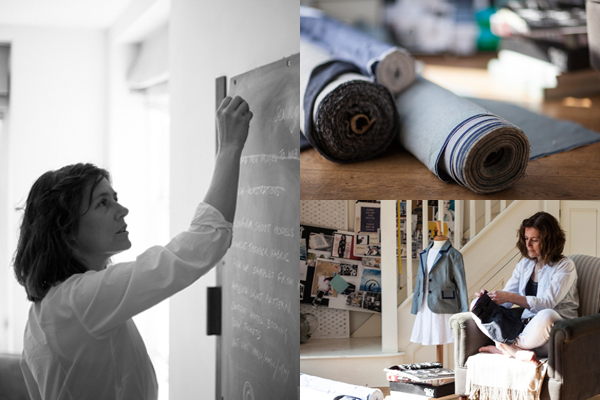 What's your favourite way to start the day and when do you start?
My day always starts at 6am, preferably with the birds singing and the sun shining. Failing that, a cup of Earl Grey is an absolute must.
What's your early morning routine?
After the alarm and those first few cups of tea, I check my 'to do' list that's written on an old snooker table slate chalkboard. The more I can rub off from the previous day the happier I am, as I love to keep things moving. Then, I like to sit down and plan the rest of the day with our team.
Where/what is your work?
Hey Joe Clothing is based in a studio at our home in a lovely Nottinghamshire village. The rest of the team is spread out around the country and we keep in touch on a daily basis via the wonders of modern technology. It's a really cost-effective and easy way of working.
Tell us why you do what you do
Impossible. It's just in the blood. We simply knew we had to do something different in children's clothes. We wanted them to have a timeless quality but also to feature quirkier modern designs – something we hadn't seen before. One of our grandfathers was a Master Tailor here in Nottingham and we also felt we had to build on local crafts and skills or we wouldn't be doing ourselves justice. We now have incredibly strong links with local factories and suppliers and that's something we're immensely proud of. In fact, I can't imagine it any other way.
Can you sum up your ethos and what inspires you?
Why can't children's clothes be as beautifully designed, styled, cut and made as the very finest adult clothes? It's a simple premise and one we strive to deliver against every day. As for inspiration? Easy. Children. We love the way they play, the way they dream, the way they question……
Favourite British design icon?
Coming from Nottinghamshire, that's simple. Local boy Paul Smith is wonderful. His eye for detail – even down to the sculptural iron work on the front of his shop – is sublime. So too is Sir Jonathan Ive's work for Apple. He's made great design a part of everyday life and I love that.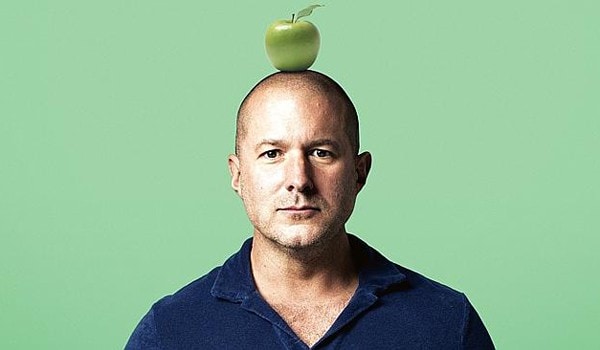 Describe your typical working day for us – best and worst bits?
There is no typical day! I have so many roles within the company, no two days are the same and that's really exciting. As for the worst bits…filling in the inevitable VAT returns would be up there.
What do you like to do for lunch?
I used to teach young children and my metabolism demands lunch at twelve on the dot – when the school bell would have rung. So I usually grab a quick sandwich and ten minutes with the news – just to keep up with what's happening in the outside world.
What keeps you going through the day?
Earl Grey tea. And lots of it!
Best moment so far in your business?
I get a real thrill watching each Hey Joe Clothing collection come to life in our photographs and films. Not just because it's the culmination of months and months of work, but because our models provide the ultimate quality control.
What are you most proud of?
The look of pleasure and appreciation every time a customer picks up one of our garments is very gratifying to say the least.
In a nutshell, what's special/unique about what you do?
We want Hey Joe Clothing to create children's clothes that will go on to create lovely and lasting memories.
How important is sourcing British/local to you – and why?
Our area has a great tradition with the textile industry. We only have to go a few miles to get, say, a jumper knitted, manufactured or beautifully sewn by real craftsmen. Which is wonderful. And these companies really value the fact that we are 100% British in every thing we do. As a result, we have a very supportive infrastructure in place.
What's your newest/most exciting creation?
We're in the throes of developing a boys' tweed jacket. The girls already have one but we've had so many requests for a boys' version that we've set the wheels in motion. So watch this space…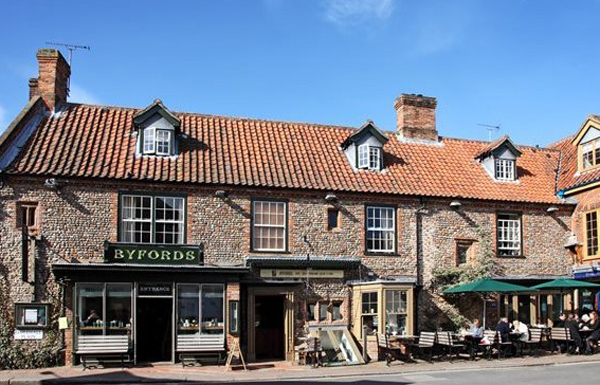 Best place to unwind/escape in the British Isles?
We love the North Norfolk coast – the light's amazing, especially as one of our other passions is photography. We keep going back to stay at Byford's in Holt 'cause their cakes are just too good! And a stroll through Burnham Market after a bracing walk on Holkham beach is always a must.
What's your favourite local find?
'The Broadway'. This is our local independent cinema. They show great films that don't go on general release so we keep discovering great new stuff – and the cinematography is usually amazing.
Best piece of advice you could share based on your experiences so far?
Always be keen to learn from other people but trust your instincts along the way.
What are you listening to/reading right now?
The new Black Keys album 'Turn Blue' is always on, especially the first track "Weight of Love". As for a book? The last one we read was actually the Hiut Yearbook 2 which is wonderful. It's beautifully written and shot and has given us some really great insights into how another British clothing company works.
You might also like:
Where to buy ethical fashion made in UK
INFORMATION
---
Find more inspiring ethical clothing makers in the Sustainable Fashion category of the From Britain with Love directory
Are you a maker or creative course provider? Like to list with us and benefit from joining our supportive community? We'd love to hear from you. Check out the packages we offer on our Join Us page.