Meet print maker Lucy Wilkins
Lucy Wilkins is an illustrator and printmaker creating illustrative designs based on her love of 1950's patterns and a growing collection of retro crockery and kitsch finds. We caught up with her to find out what inspires her and asked her to share a few of her loves…
Q&A with Lucy Wilkins
How has your style of work evolved?
After completing my degree in' Surface Design and Printed Textiles' I wanted to find a way of translating my wallpaper collection onto a smaller scale. With countless illustrations of retro coffee pots and cups and saucers I found that prints and greetings cards were a great way of taking something so luxurious as a hand screen printed 5 colour wallpaper to a more affordable item for someone to hang in their home or giving a card to a friend.
How do your designs start?
Everything you see has started off as a sketch put onto a letterpress block or print.
Tell us why you do what you do?
I believe in doing what you love and loving what you do! I spent three years studying surface design and printed textiles at uni and have always known I wanted to create my own collection and make something for people to love!
Favourite British design icon?
A British Icon I admire and who stands out significantly is Lucienne Day, a pioneer of textile design, someone who wasn't afraid to work with colour and pattern is always a favourite and great influence.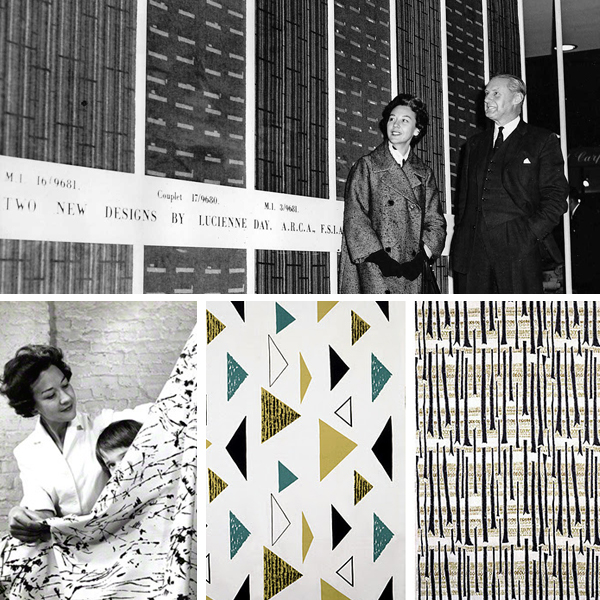 What's your favourite way to start your day?
I start my day usually with a bowl of porridge. I'll then get to work printing away on greetings cards in the summer house or staying indoors on the chilly days, packing orders and working on new designs, accompanied by Lola the kitten.
What do you do for lunch?
My lunch time routine at the moment is either a homemade soup or avocado on toast which must be followed by a brew or two of earl grey!
Best moments so far in your business?
The best moments I've had so far with my business had to be showcasing my work at Christmas craft fairs last year, there's nothing better than seeing someone smirk or smile at a print of mine, realising people like what I do and can relate to the nostalgic illustrations and quotes within my work.
What's your newest/most exciting creation?
At the moment I am working on a new collection based on 'nostalgic collections' of vintage toys, tins, coffee pots and nic nacs. This will make up a whole new collection I am excited to release.
Best place to unwind/ escape to in the British Isles?
When taking a summer holiday on British soil, my family and I love to unwind in Sheringham, an idyllic unspoilt seaside town in Norfolk, these visits always fill my head with ideas and inspiration, making up a lot of my current collection

Best piece of advice based on your experiences so far?
My best piece of advice would be to never be afraid of being turned down, always put your best foot forward, contact as many suppliers as possible and apply to as many fairs and markets because most of the time you'll hear back from the ones you were waiting for!
What are you listening to/reading at the moment?
At the moment I am listening to 'Elisa gets crafty' A podcast all about her journey to a successful entrepreneurial crafty business, perfect for a bit of motivation.
Hope you enjoyed meeting print maker Lucy Wilkins.