Meet Helena Hubbard of Crowns & Coronets. Founder of luxury children's knitwear label Crowns & Coronets, Helena Hubbard is passionate about sourcing the softest, finest Yak down which is then hand knitted by a team of talented artisans from across the British Isles to create beautiful, timeless clothes for babies and children.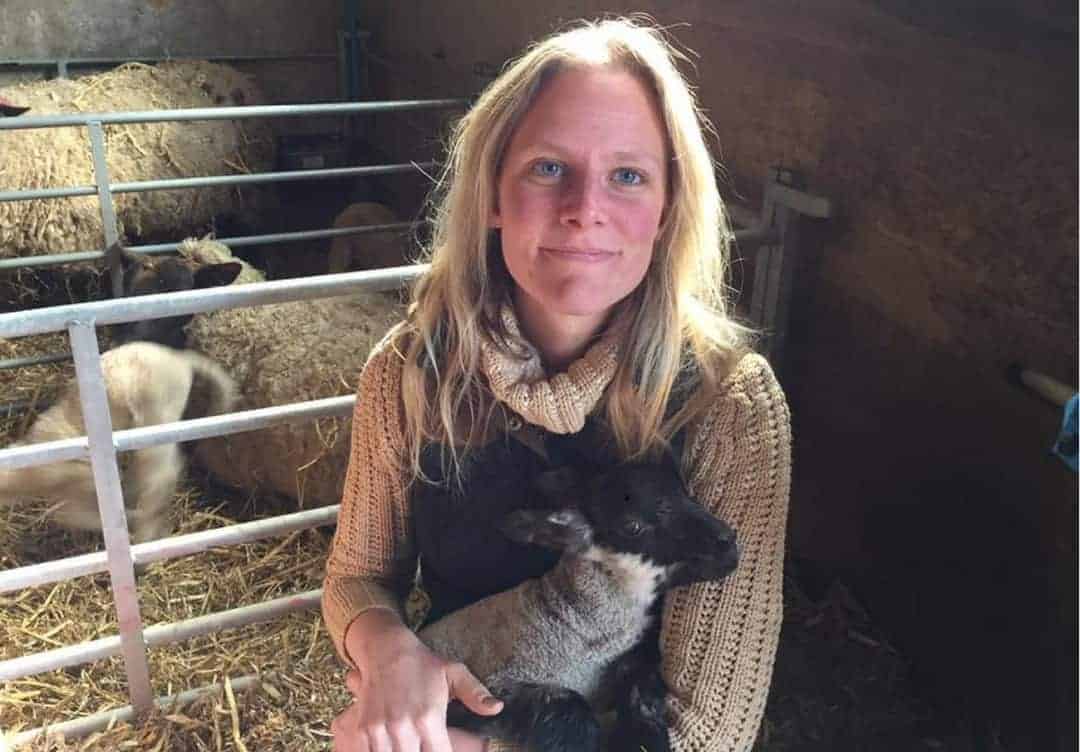 These wonderful garments are all handmade with love and care and make the perfect gift for a new babies, Christenings and special occasions, and are undoubtedly destined to become family heirlooms of the future.
Q. Tell us a bit about yourself and what inspired you to start the business
My mother taught me to knit as a little girl and I have knitted ever since. When my first baby was born I hand knitted a range of my own vintage designs and was delighted when friends and family begged me for their own versions. And really from there Crowns & Coronets was born: a luxury, sumptuously soft and nostalgic knitwear brand for babies and children up to 6 years, designed and hand crafted in the UK using organic and ethically sourced yak yarn.
After ten years writing about businesses and start-ups as a financial journalist for national newspapers in both London and Sydney, I was well placed for starting my own venture. Once I had found my talented group of English artisans to hand knit and hand stitch my designs, Crowns & Coronets began in earnest.
Our website launched in January and we have been busy with selling and marketing ever since. My mother, husband and sister are all involved and my children, Teddy and Heidi, model many of our garments. We are truly a family business.
Q: Describe where you work
Crowns & Coronets is based in the picturesque village of Feckenham, a quintessentially English idyll in Worcestershire which boasts 200 listed buildings. We moved here from Notting Hill in 2011 and now operate from a beautiful early Georgian house on the high street which has a number of outbuildings attached. One of these buildings, formerly a doctor's surgery in the 1890s, is soon to be a newly renovated base for our operations. We received listing and planning approval in June for a major overhaul of the property, which will include the creation of a beautiful studio space.
Living here definitely inspires my work and my design ideas. We moved here because I fell in love with the history of the house and the charm of the period building helps transport me to a time when British classic knits were the norm, but our modern day renovations will doubtless throw an interesting twist into our next range of timeless and luxury knits.
Q: How do you like to start the day?
Since my husband and I both work from home and share most of our days with our beautiful one year old daughter and three year old son, we have to be flexible with our working hours. Each day is different according to the whims of the children and the priorities of our combined workloads. That said, there are a few constants: every morning we wake at 6am and my husband gets the children up and down to breakfast while I enjoy my coffee in bed. I check all my emails and respond to customers before joining the family. We are lucky that the children take a two hour sleep in the afternoon and go to bed at 7pm every night. So I spend most afternoons, evenings and nights working until late. I don't need much sleep!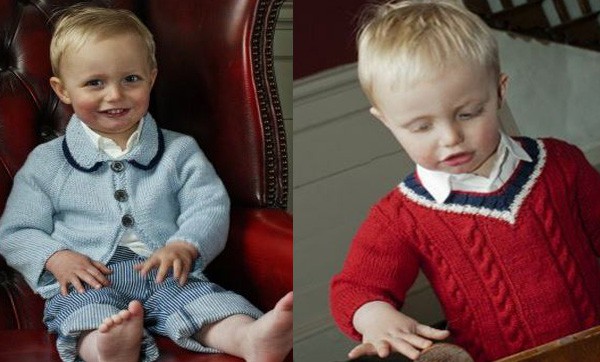 Q: What is the best thing about what you do?
Finding the right yarn for a collection is one of the best parts of my job and I am always looking at new and exotic soft blends. It took me a year of research before I discovered yak down and then it was love at first touch.
The softest yak down comes from yaks that live at the highest altitudes in the Himalayas. It is hand combed from the soft underbelly during the shedding season and then sold to help support the livelihood of the nomads on the Qinghai-Tibetan plateau. The income from selling the down to Crowns & Coronets improves the wellbeing of these remote communities while preserving cultural skills and maintaining sustainable rural lifestyles.
Sadly, there are few yaks and each yak produces just 100g of down every year which is enough to make just one Crowns & Coronet waistcoat. So, the yarn is exotic and rare but worth it for the warmth, hypo-allergenic properties and beautiful lustre. Mixed with bamboo, it is the perfect blend to create Crowns & Coronets clothes that caress.
Q. Do you use any specialist techniques or equipment to produce your goods?
Crowns & Coronets clothes are all made using traditional hand knitting and stitching skills without any machinery. Every garment has been hand knitted, hand stitched and beautifully gift wrapped before being sent on its way to our customers. And all of this wonderful work is done in England.
Q: What is your latest or most exciting creation?
It is the season for afternoon teas and picnics on the cricket pitch so little summer jackets, such as our puff-sleeved jackets (below left) and boleros (below right) are all important. Our waistcoats for little chaps have also been flying off the shelves. We're bringing out a new cardigan later this year and we have two new jumpers on the design table to boost the choices for dapper little fellows.
Q: What do you like to do for lunch?
At lunch time, my husband and I try to sit down with our children and share a plate of pasta or gnocchi while telling stories about our morning activities and afternoon plans. We read stories before nap time and then I have two hours to get down to work, mostly on the telephone.
Q: What keeps you going through the day?
I find it easy to stay motivated every day because I am doing something that I really enjoy and love. I have always wanted to start my own business and, for me, Crowns & Coronets is a perfect combination of creative designing, planning, managing, marketing and selling. That said, Cadbury's Caramel bars do help.
Q: What has been your proudest moment in business so far?
We launched our website www.crownsandcoronets.co.uk in January this year and have successfully knitted and purled our way through our first six months of sunny sales. Since then, my proudest moments have been at the Blenheim Palace Flower Show when I met some of our customers face-to-face and enjoyed wonderful feedback from a very enthusiastic audience!
Q. Which other British producers inspire you and why?
I love the clothing company Joules, for its fresh and quirky take on Britishness and I have a weakness for iconic designer Tom Dixon and his covetous copper pendants. My favourite restaurant is The Dock Kitchen (pictured below), which just happens to be above the Tom Dixon shop at Portobello Dock, so you can check out both at the same time. Chef Stevie Parle effortlessly combines spontaneous and experimental cooking with a relaxed, industrial vibe.
Q: How important is local or British sourcing to you and why?
British skills are an incredibly important part of what makes Crowns & Coronets clothes so luxurious and special. We have a fantastic network of knitters throughout England who hand knit for us which means we can ensure meticulous craftsmanship and quality at all times. We hope we are also ensuring that these marvellous skills continue and thrive in Britain.
Q. Where is your favourite place in Britain to getaway to?
I enjoy escaping to London, particularly when my husband and I treat ourselves to overnight stays in The Rookery hotel in Clerkenwell and hire Boris bikes to saunter around from one exhibition to another. That said, our latest passion is for the beautiful Georgian county town of Chichester which is just 20 minutes from the sea. We stay at The Ship Hotel (pictured below) and visit West Wittering beach with our golden retriever.
Q: What are your plans or hopes for the future of Crowns & Coronet?
Later this year, we have a line-up of fabulous shows where we will be exhibiting from the Best of Britannia show in Farringdon, London in October to the International Festive Fair in Angel Islington in December. We have also taken a pop-up shop over the Christmas and New Year period in Clerkenwell Green, London and have a number of retailers showing interest in ordering for their Autumn/Winter displays. Next year Crowns & Coronets will be launching its Wool Collection for 2-6 year old children, which will be made from 100% British wool, processed, spun, hand knitted and hand stitched in Britain.
You might also like