We visit Suffolk and share our favourite local finds
We visit Suffolk with Karina Coghlinand who shares her favourite local finds. Karina is from The Suffolk Guide so she has great insider knowledge on the best places to shop, eat, stay and visit in this charming coastal county.
---
Q: Why should we visit Suffolk? What do you like best about your area?
The thing I love about Suffolk is that it's quite close to London, yet it feels a million miles away. It's rural, sophisticated, cultural, diverse, peaceful and good looking!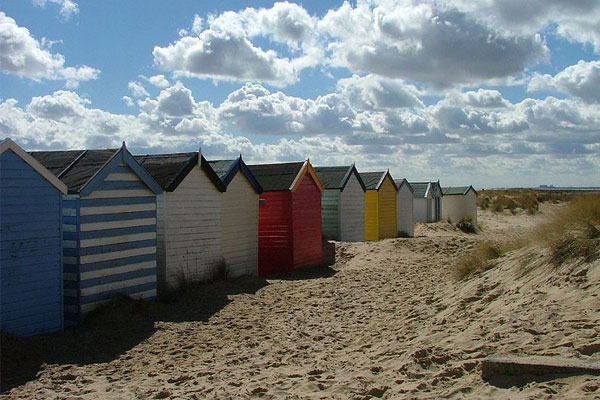 Q: Describe the smell, sights and sounds of your area
Walking through Arger Fen and Spouse's Vale (pictured below) a nature reserve near Sudbury on a spring day, when the bluebells are out and the sun is shining and you get to see all sorts of wildlife. It's nice to take a picnic and just sit and listen to all the different birdsong.
Q: Tell us about your very favourite little corner of where you live and what you love about it
There's a walk we go on nearly every day, through the old part of our village and then on into the countryside. We walk down the lane, past thatched cottages and the pretty village church. It is a quintessential English village scene and it feels very peaceful.
Q: If we came to your area for one day, tell us what the perfect day would be and what shouldn't we miss?
Suffolk is a diverse county; it's got lots of pretty countryside, gorgeous medieval towns and villages and lovely coastline. So one day wouldn't be enough!
Stay for the weekend and spend one day exploring the coast – Snape Maltings, a fabulous place to shop, eat and listen to world-class music (it's the home of Aldeburgh Music with its Benjamin Britten connections); Dunwich Heath for walking along the sandy beach and Southwold for fish and chips on the pier.
The next day would be a visit to Lavenham, a medieval gem of a village which is full of half-timbered houses, art galleries and lovely little shops and it also has some fabulous eating places. You could then go on to the nearby village of Long Melford, which has two historic houses to visit and loads of antiques shops, art galleries and boutiques.
Then the third day would be cycling or walking through the Dedham Vale, an Area of Outstanding Natural Beauty. Through the gentle landscape, pretty villages and you can take a boat trip along the River Stour. It's lovely and there are plenty of country pubs to stop off at too. I also really like Thetford Forest for off-road cycling too…. maybe add another day on for that!
Q: Share a real hidden gem with us – the sort of place we'd never find in the guidebooks
A tiny museum near the village of Cotton, called the Cotton Mechanical Music Museum. It's an Aladdin's cave of quirky music memorabilia, fairground organs, old gramophones and so on. Even if you think it wouldn't really be your thing, I can highly recommend giving it a go. It's a fascinating place and great fun.
Q: Tell us the things that inspire you about your area
Suffolk has inspired great artists, musicians and writers: John Constable, Thomas Gainsborough, Maggi Hambling (whose scallop sculpture is pictured below), Alfred Munnings, Benjamin Britten, Ronald Blythe and many more. It's a very creative place and I think it's all of the things that I have already mentioned that make it that way: the landscapes, the culture, the diversity and the tranquillity too. It's a place where you can have space to think and be creative but there is also a real cultural vibe to it as well.
Q: Where's the best place to watch the world go by?
It would have to be a River Stour boat trip from Sudbury to Henny in an Edwardian-style boat on a summer's afternoon is the perfect place to watch the world go by – just beautiful.
Q: Best find for tea and cake?
The Pump Street Bakery in Orford on the Suffolk Coast. It won the BBC Food Producer award last year and has a fantastic reputation.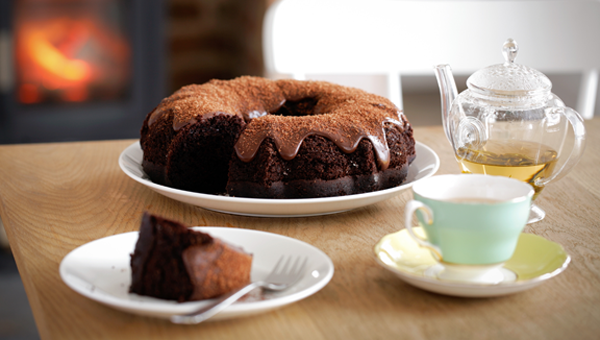 Q: Best find for history and culture lovers?
Bury St Edmunds, with its cathedral, abbey ruins and the abbey gardens right in the middle of town. It also has some lovely restaurants, art galleries, The Theatre Royal (pictured below) which is the only surviving Regency theatre in England and a brand new concert hall, The Apex.
Q: What's your favourite place to eat out and what do you order?
Well, I love food, so this is a difficult question to answer as I have lots of places I really like, but I think it would have to be The Great House in Lavenham (pictured below). It's French cuisine, beautifully prepared and just the right amount so you can enjoy three courses. We normally go around Christmas time when Lavenham is looking its festive best and we have lunch at The Great House, then stroll down the road to The Swan Hotel for coffee and homemade shortbread, where we sit on a comfy sofa in front of a roaring log fire – you can't beat it!
Q: Best place to stay in your area and why?
In the summer, it would have to be the beautiful handbuilt Shepherd's Hut at Borleymere, near Long Melford. The hut sits in four acres of wild flower meadows and woodland. It has its own lake and sitting there on a summer's evening, with a glass of chilled white wine watching the wildlife, is a memorable experience. In the winter, it would have to be somewhere with an open fire to get cosy in the evenings.
Q: Best place to buy local food and what would you eat or cook?
We have a great selection of farmers' markets, farm shops and places where you can pick your own fruit, so it would be Lavenham or Sudbury farmers' markets (below left) for vegetables and Wheldon's Fruit Farm (below right) for strawberries. One of my current favourite meals to cook is goats cheese, roast veg and pesto tartlets with a huge salad with loads of different things in it. We try to buy food that's in season, so as we now approach summer this will be on the menu. And freshly picked strawberries while I watch Wimbledon on the telly, is a must.
Q: Where is the best place to shop for yourself or your home?
I have recently discovered a little antiques place called Mill Barn in Alpheton. It's an eclectic mix of antiques from different eras and really good place to rummage. Other nice places would include the Christmas craft market at Blackthorpe Barn (pictured below) where everything is handmade and really high quality and the Blue Dog, a little shop in the village of Clare. There are also the Vintage Markets that take place at Snape Maltings and Woodbridge, which are great places for a weekend mooch. My favourite finds would be a big, polka-dot ceramic candlestick and a triangular wooden clock, both from Blackthorpe Barn. I love that we bought them from the people who made them.
Q. What's the best time of year to visit? Are there any particular events that are not be missed?
The spring and winter are my favourite times of year. The bluebell woods around the county look amazing in the spring and I love the winter, especially when it snows. Everything looks so beautiful and I love the mulled wine, the cosy pubs and tearooms!
---
Resources:
Lots more information on where to shop, stay, eat and visit in Suffolk can be found on www.thesuffolkguide.co.uk
Map of Suffolk
Would you like to write a Great Escapes feature? If your local area is a hive of talent and creativity, and you'd like to share your address book secrets with our readers, we'd love to hear from you. Just send an email to editor@www.frombritainwithlove.com.