Looking for the perfect weekend bag? We love these oilcloth weekend bags, beautifully made in Devon by Love Lammie. Available in 3 gorgeous prints, these weekend bags are perfect for weekends away, holidays, days out, shopping the list really is endless. They even fit into an overhead locker! Well priced at £35 for something so well made.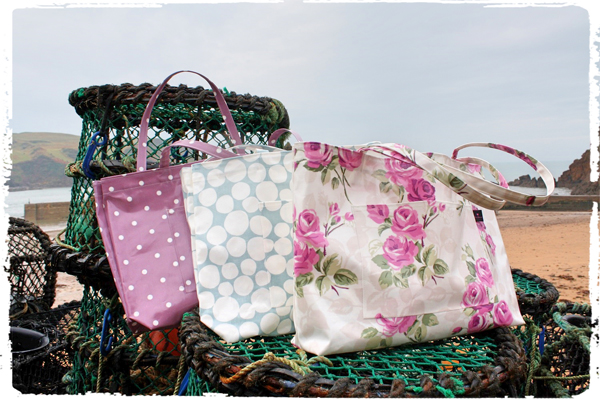 Sturdily made, the bags have zip closure, internal and external pockets and a strap that fits perfectly on your shoulder.
They are good for holding children's bits and pieces too.
Stylish and practical too, as oilcloth is the ideal fabric for bags because it's very pretty, durable and wipe clean.
Links
Find other great UK made bags and accessories in the From Britain with Love directory