The latest Izzy Lane new collection has just been launched and we love it – so we thought we'd share a few of our favourites with you…. Izzy Lane is listed in our directory here, so you'll find all the contact details you need in the listing.
Izzy Lane is a British fashion label committed to creating beautiful knitwear produced from slaughter-free animals. We love the sheer natural beauty of the wool – as well as the great story behind how it's produced. From a design point of view, we love the over-sized chunky sweaters, and the asymmetric front of the long-line cardigan which gives a nice edge. We also love the seasonal autumnal colour palette of natural browns and earth colours with splashes of pumpkin orange and deep, dark berry shades. If you're looking to buy someone the ultimate Christmas jumper, you can't really do better than Izzy Lane's new collection. What do you think?
The sheep are "….wooling up nicely…."  as Ernest their shepherd succinctly put it the other day. Another winter is coming to the Yorkshire Dales and to the flock which captured the imagination ten years ago when 600 of them were rescued from slaughter to form the core and heart of the vegetarian and animal welfare-centric Izzy Lane fashion label.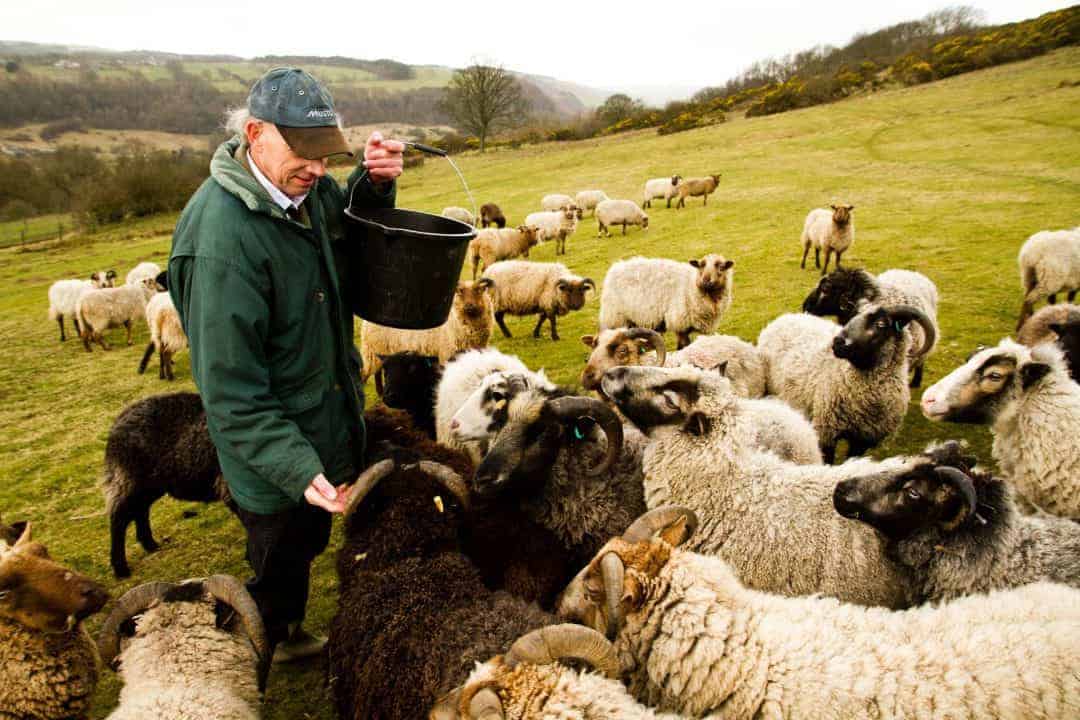 The Collection is a celebration of simplicity. Shetland and Wensleydale wool from the flock blended and processed by the West Yorkshire mills and used in their natural colours. Each sweater is the wool from one sheep. Each pea coat, the wool from four.
Perfect autumn/winter jumper for Men
Cosy coats and collars for dogs
That is 5500 years / 2 million days of sheep life and counting – loved and cared for and still living out their natural lives.
Izzy Lane is listed in our directory. Get all the contact info you need to get in touch, sign up or visit their online shop from their listing here