Over the years I have talked with so many people trying to find answers to the same question: how to make a living from doing what you love. The challenge is often how to do this alongside all their other commitments, including a job that pays the bills at least for now. The key skill, it seems to me, is knowing how to make the very most of the time you do have, and using it effectively to move yourself towards your goal.
It's also really important to have the right support in what can be a very lonely, doubt-ridden journey. That's where finding a good mentor can come in. I'd read a lovely blog post that Josephine Brooks wrote for 91 Magazine about side hustling. Not a term I'd come across before, but basically it describes the growing numbers of people trying to set up and build a business doing what they love, and doing so alongside other work and life commitments. She shared some really good advice about how to free yourself up and find creative adventure and fulfilment.
So I asked Josephine to share her thoughts here too as I know many of you are side hustlers too (even if you, like me, didn't know that was even a thing!)
Josephine's own story
Like many of us, my side-business was born out of the need for a creative outlet, that wasn't getting fulfilled by my desk jobs. It started out as a creative project, something to light that curious spark inside me that longed to do the creative work I really loved. Over the years and along a very winding path this creative project grew into in to a fully-fledged business.
Whether you're well on your way to building your own passion-fuelled business or have a spark of an idea for the creative project you long to get started with, I fully encourage you to go for it and seek out that creative adventure.
I know what you're thinking. But how can I start my creative project or make more time for my business when I'm already juggling multiple commitments?
For a lot of us growing a business will inevitably mean doing it on the side for a while until it starts to pay its way. But, let me tell you, it is possible to live a slow, meaningful lifestyle, even when you're juggling multiple commitments. For me, having a side-business has given me the opportunity to do more of what I love and create a slower and more meaningful lifestyle I was craving. There's no reason why you can't have that too.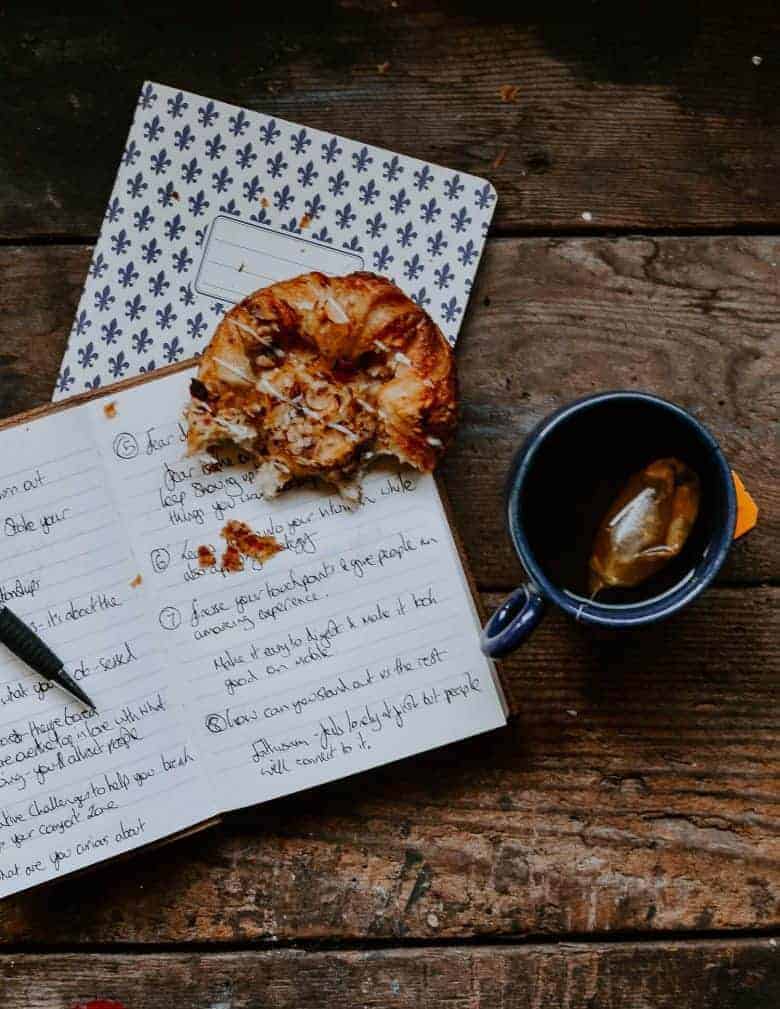 How to create a slower lifestyle alongside your 9-5
So how did I create a slower lifestyle while building a business alongside a 9-5?
Most people associate the word productivity with being busy, long to do lists and getting lots done. But my philosophy doesn't support that idea at all. For me, being productive is  actually about doing less and focussing on the stuff that really matters. It's more of a gentle productivity, if you will, where understanding your priorities are at the centre.
Whether you're working a 9-5, raising a family or both, adding a creative project or business into the mix is going to require some changes.
A few examples of how you can make space for a side-business
It is possible to make space for a side-business, even if you're juggling multiple commitments already. Here are my key tips:
What's most important?
An obvious way to make more time for your business or creative project is to take some things out of your life that aren't serving you or bringing you value. This is about identifying your priorities and setting boundaries. Figure out what's most important to you, then what are you left with? What's not important? What's not adding value to your life? Perhaps it's those after work team meals, the regular meet up you go to because you feel you have to, not because you want to. Or perhaps it's having one evening a week where you don't watch TV and work on your creative project instead.
Maybe you're in the fortunate position where you could get a cleaner in to do your cleaning while you work on your business. There's no judgement here, whatever those less important things are to you, try to take them out of your life and draw some boundaries around your priorities. Because after all, your time is so precious.
Make a plan
This is one of the best ways to make your time effective when you're working on your business or creative project. I've developed a 3-step planning method that I share with all of my clients to get them set up with a realistic and achievable action plan. In a nutshell the steps are these: Pick three projects or goals to focus on over the space of 12-weeks. I like the 12-week time frame because it's long enough to make some big changes but not so far ahead that it's an overwhelming time frame, that's often the case with a 12-month plan.
Once you've got your three projects, break down the steps you'll have to take to achieve each project or goal and schedule them out over the following 12-weeks. That's a really condensed version but you can find out more in my blog post on my 3-step planning method.
Focus on just 3 things at a time
This point is golden, whether it's three tasks per day or three projects over a period of 3 months, as I mention above. The 3-things rule helps to keep you focussed but still gives you a bit of variety.  It also helps with being realistic about how much you can achieve. As tempting as it is to write a 26-point to-do list we all know it's not realistic, but a 3-point to-do list definitely seems more doable and I'm telling you, that ticked off to-do list feeling is so satisfying.
If you don't remember what that fully ticked off to-do list feeling is like, it's definitely time to give the 3-things rule a go.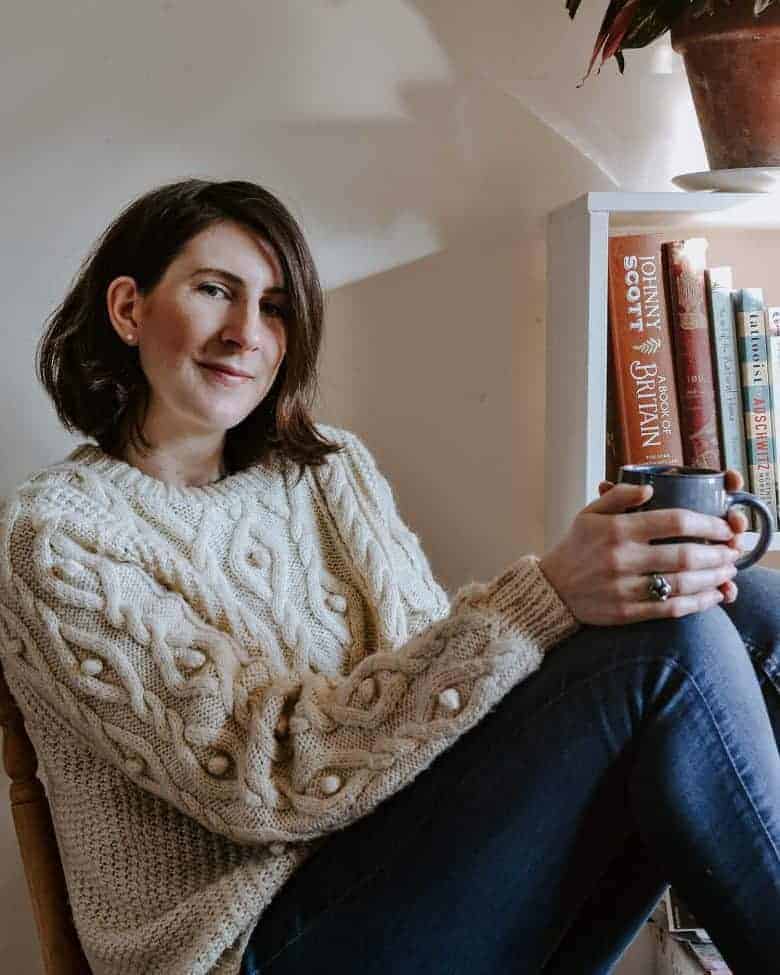 Create a routine or theme day
If you're struggling to make the time for your project or business or perhaps you're spending too long on your business to the detriment of your other commitments and making time for YOU, try introducing a new routine. This doesn't need to be a strict regime but if you can start to form a habit around when you work on your business and when you have time for yourself (also hugely important), it'll start to become second nature.
Perhaps it's setting aside every Wednesday and Thursday evening for your business, or every Monday and Tuesday during the hours the kids are at school. Find those blocks of time you're going to set aside for your creative project and get disciplined to sticking to those times, after a few weeks it'll become a lot easier once you've formed the habit.
Of course, building a business comes with its own emotional rollercoaster as part of the package as well. There are all sorts of mental road blocks that can get in the way and it comes up in most of my 1:1 mentoring conversations each week.
If the emotional side of building a business or sharing your creative work with the world is the big beast that's holding you back, just know you're not alone. In this video I've shared a few of the most common mental roadblocks that I see holding people back in their businesses and how you can start to challenge these road blocks that might be hindering your progress too.
And while we're on the mental side of building a business or starting a creative project, let's talk about finding your voice as an introvert. If you're not sure whether you're an introvert or extrovert, go and take the free quiz at 16personalities.com and find out. It might be a breakthrough for you in understanding how to better look after yourself and approach building your business. It was for me.
One common mis-conception is that if you're an introvert you're shy and retiring. And if you're an extrovert you're loud and confident. This isn't what introverted/ extroverted means at all. It's all about where you get your energy from. If you're an extrovert you get your energy from being around people and being alone tends to drain you. As an introvert you'll get your energy from alone time and you'll have limited energy for being around people, because that's what drains an introvert.
According to the Myers Briggs personality test I'm up there on the introvert's sliding scale at 85% introverted. Does this mean I'm shy and retiring? No. But it does mean that if I run a workshop or speak at an event, I'll need a good three or four days to myself after that because those types of events use up a lot of my mental/ creative energy. I love speaking, presenting, doing video. It's just a case of being aware that I'll need that recharge time before and after those activities.
Helpful pointers on finding your voice as an introvert
Experiment and stay curious. Once you're figured out where you sit on that sliding scale of introvert/extrovert think back to the last time you felt totally drained. What was it that drained all of your energy? Experiment with things moving forwards and stay conscious of your energy levels. For example, when I had my product-based business I quickly learned that I wasn't going to do markets anymore after doing a few and feeling completely EXHAUSTED afterwards. I embraced the internet instead – more on that later.
Get comfortable with saying no. I know for me that time around Christmas is a nightmare because there seems to be a party for everything. When are your busy seasons for social events? Summer holidays, Christmas? Look ahead and block out quiet weekends in your diary, it makes it much easier to say no to things if you've already something on the calendar. By saying no to the things that drain you, you can preserve that energy for your creative work.
Allow time for recharging when you're feeling drained. This is so important as an introvert. Carve out time in your week to recharge. Perhaps it's having that alone time and curling up with a book or heading out for a walk by yourself. Perhaps it's your solitary creative work that recharges you, in which case put fierce boundaries around your YOU time and make it a priority by scheduling it into your diary.
Remember the tortoise and the hare? It's easy to look at social media and feel like everyone else is going so much faster than you. First of all, it's usually just a myth that your inner critic is telling you and secondly, it's absolutely fine to take things slowly. In fact, often the most sustainable and meaningful businesses are built slowly over time.
The internet is your friend. You can engage with other people in a much less draining way on the internet and whenever you start to feel like you're lacking that energy you can just switch it off. Find your social media platform, where you love to be and use it to your advantage to connect with like-minded people and share your creative work.
My local loves
I couldn't sign off on this piece without sharing some of my local loves. After all, I live in one of the most beautiful areas of the UK (although I am biased of course)! My local village is called Stockbridge, it's nestled in the Test Valley, a paradise of chalk rivers with crystal clear waters, surrounded by flood plains, agricultural land and rolling hills. A haven for wildlife.  Stockbridge is such a gem, full of independent shops and access to walks on the marsh which runs alongside the river.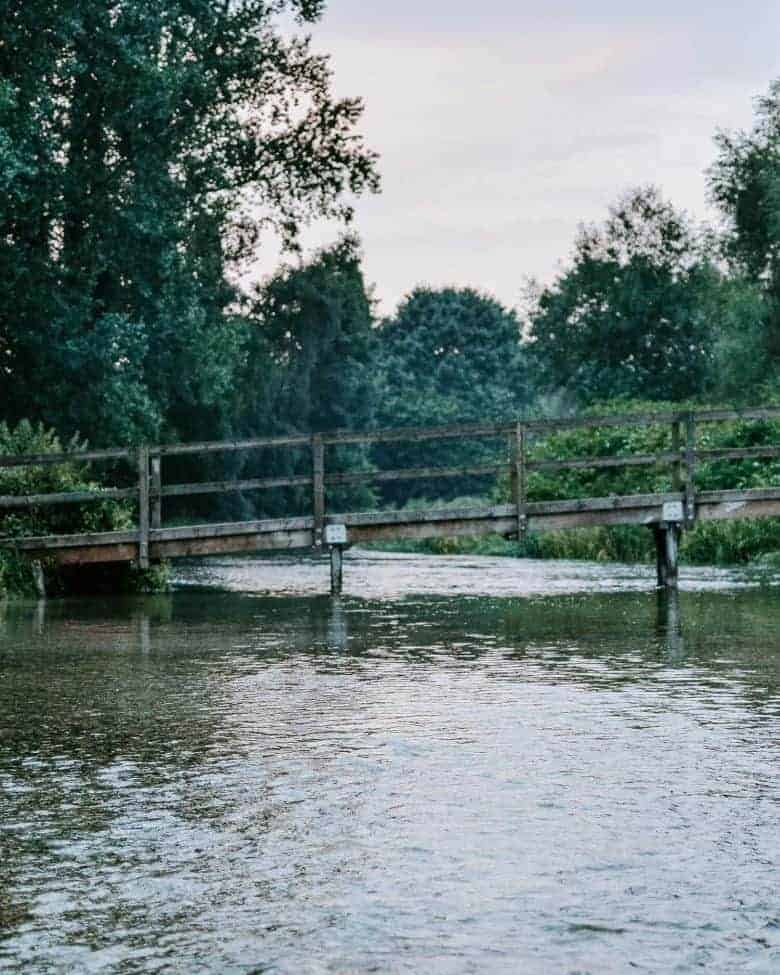 My favourite place to eat is Thyme & Tides and I nearly always have their avocado, smoked salmon, poached eggs and sourdough toast. Yum.
Just down the high street is Hero, an independent shop full of the most beautiful clothing and gifts. Hero also have a workshop space where I'll be hosting workshops in the near future as well.
At the other end of the high street is Beccy's Greengrocer where you can get locally sourced veg and locally made ice cream. They always have the best cut flowers as well which I treat myself to every so often. The great thing about Stockbridge is that you can also get into the countryside straight from the high street.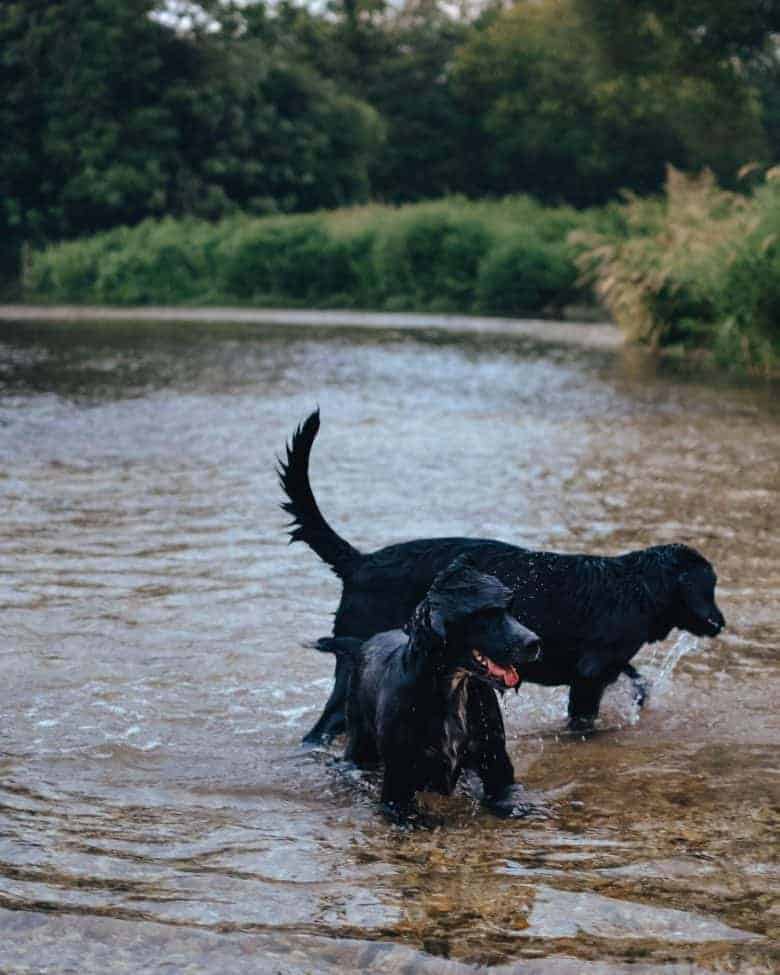 Next to Lillie's tea room there's a path that leads along a stream, down onto Stockbridge Marsh where I walk my two dogs and throw sticks for them in the river. It's a great space to blow away the cobwebs and dip your feet in the river (whether that's in wellies or bare foot!).
My simple pleasures
Making more time for myself has been a big focus for me since suffering with a heavy bout of anxiety and depression back in the summer of 2018. I quickly learned how important it was to make time for my self-care. And this helped to embed my philosophy around doing less and focussing on the stuff that's most important. Rather than feeling guilty if I wasn't busy.
You see, having a side-business has meant I've been able to create a slower, more meaningful lifestyle that's given me the opportunity to discover and revel in these simple pleasures. And it's the little things that are actually the big things in life isn't it?
Walking. I'm so lucky to be surrounded by so many beautiful walks where often I don't see a soul for the whole walk. There's something about moving your body and not having to think about it that does something magical to my brain. And it really helps me relax. Plus I have two dogs – so the ridiculous things they do like jumping into rivers and trying to pick up logs that are three times the length of them keeps me entertained and takes my mind off work.
Lighting the fire in winter. This is my absolute favourite thing about winter. I'm such a home-bod and I love nothing more than curling up next to the fire with a cup of tea and a book.
Eating dinner outside in summer with my other half. On the flip side, this is my favourite thing about summer. I love to go into the village and get lots of lovely cheese and some sourdough bread and throw together a sort of ploughman's supper. It's so quick and easy and means we can spend our whole evening outside together.
A long bath with a good book. It's a cliché but I absolutely love a long, hot bath.
A little bit about Me
I am a planning and productivity mentor for side-hustlers and my philosophy is all about doing less and focussing on the tasks that really matter, rather than being busy and trying to get lots done. My mission is to help people who are building a business alongside other commitments to create one that gives them the freedom to do more of what they love. To help them build a meaningful business and create the slower lifestyle they long for. I do this by helping them plan more effectively and giving them the tools to boost their productivity, through my course Make a Plan > Make it Happen and also 1:1 mentoring.