Last Saturday I did a beginners crochet class at my local yarn shop and Mrs Moon St Margarets. It's such a beautiful shop and I'd often eyed their rows of brightly coloured yarns, patterns, books and accessories longingly, wishing that I was nimble-fingered enough to know what to do with them.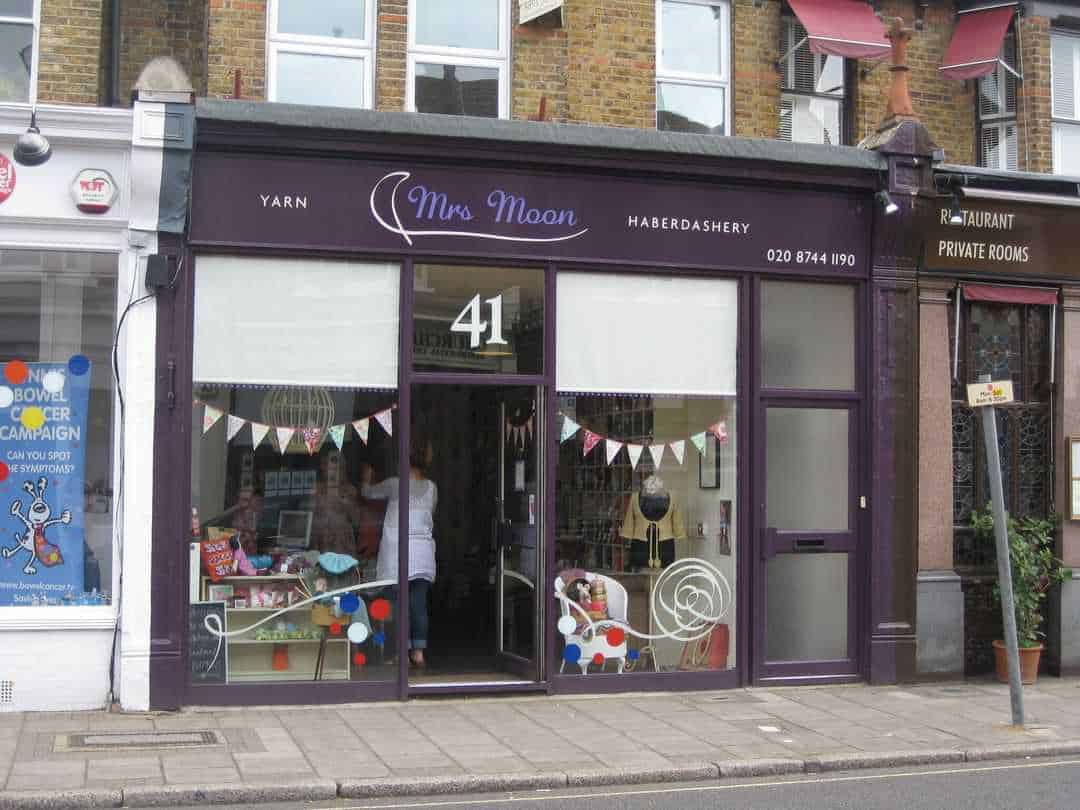 I'll be sharing my experiences as a novice crocheter in our next Course Notes feature, but in the meantime I wanted to post a few photos that I took in this gorgeous local gem of a shop. If you're in the area I'd recommend a visit, but if not you can also buy online at www.mrsmoon.co.uk.
Mrs Moon photo album
Find all the contact info you need to connect – and shop – with Mrs Moon in the listing here.
Find helpful online tutorials to help you learn to knit or crochet – as well as to help you improve your existing skills. We love their own range of Plump yarns – Simply luxurious in a pretty range of sorbet colours that mix and match together perfectly. The colours are all named after some of our favourite sweet things…. so you might like fondant fancy, pistachio ice cream or gooseberry fool.
Plump yarn
Choose from Podgy, Swaddle, Plump DK, Plump Superchunky, Fluff and also buy Plum pompoms to add the finishing touches to your own creations.
If you are spending your time knitting or crocheting then you should use the best possible fibres for your creations. Mrs Moon Plump and Plump dk yarns are made from the highest quality, ethically sourced, superfine merino and baby alpaca which makes them incredibly soft for all the right reasons.
Mrs Moon also specialise in simple, stunning knitting and crochet designs. We love to mix colours and textures and put modern twists on old classics.
Ready Made
Mrs Moon produces a small amount of ready-made garments using our sumptuous Plump dk yarn. All our products are hand-framed in Grimbsy, North Lincolnshire and then hand finished here at Mrs Moon HQ! Keep an eye out as we launch new designs…