We love Gracie Collins jewellery- often crafted in leather – because each piece is beautifully made by hand and can be personalised to make it even more special.
Based in Brighton, Gracie's studio is bright with rolls of coloured fine leather and sparkles with rows of silver spoons and glass boxes full of gemstones and silver charms. We asked Grace where her particular creative journey began.
'I have always been a creative person and made things with my hands,' says Grace. 'It all started at university where I specialised in metalwork and ceramics. I went on to open my own shop and studio with friends and from there my own Gracie Collins online shop. The business is now mostly silver and leather jewellery which we personalise to each customer's specifications. What we enjoy the most is being able to create one-gifts that you just couldn't find anywhere else.'
We couldn't agree more so we thought we'd share our top 5 picks from Gracie's collection so you can find some Christmas gift inspiration, no matter who you're buying for.
5 GREAT GIFT IDEAS BY GRACIE COLLINS
Handmade in real leather, available in a range of 11 beautiful colours, and personalised to order with your own message, you are sure to find something to suit the person you are buying for. I love the idea of capturing a special moment to remember with a loved one. The date you got married for his front door key perhaps, or the day your no-longer-so-little one arrived in this world for his or her first set of car keys… the possibilities are endless but for £20 we think this is a great gift. I actually love the idea of having a collection myself for all the keys I hang on lovely old hooks in my hallway with the names of the door they are for.  Not romantic, I know, but I think it would look good and save time rooting around for the right key.
A great price for something so special. Handmade from leather with a black or rose gold plated lock clasp that can be engraved with your own message. We love the simplicity of the design which would work equally well for him or her and is available in three set sizes or bespoke measurement of your choice. We also love that each bracelet arrives packaged in a lovely gift box ready for you to wrap.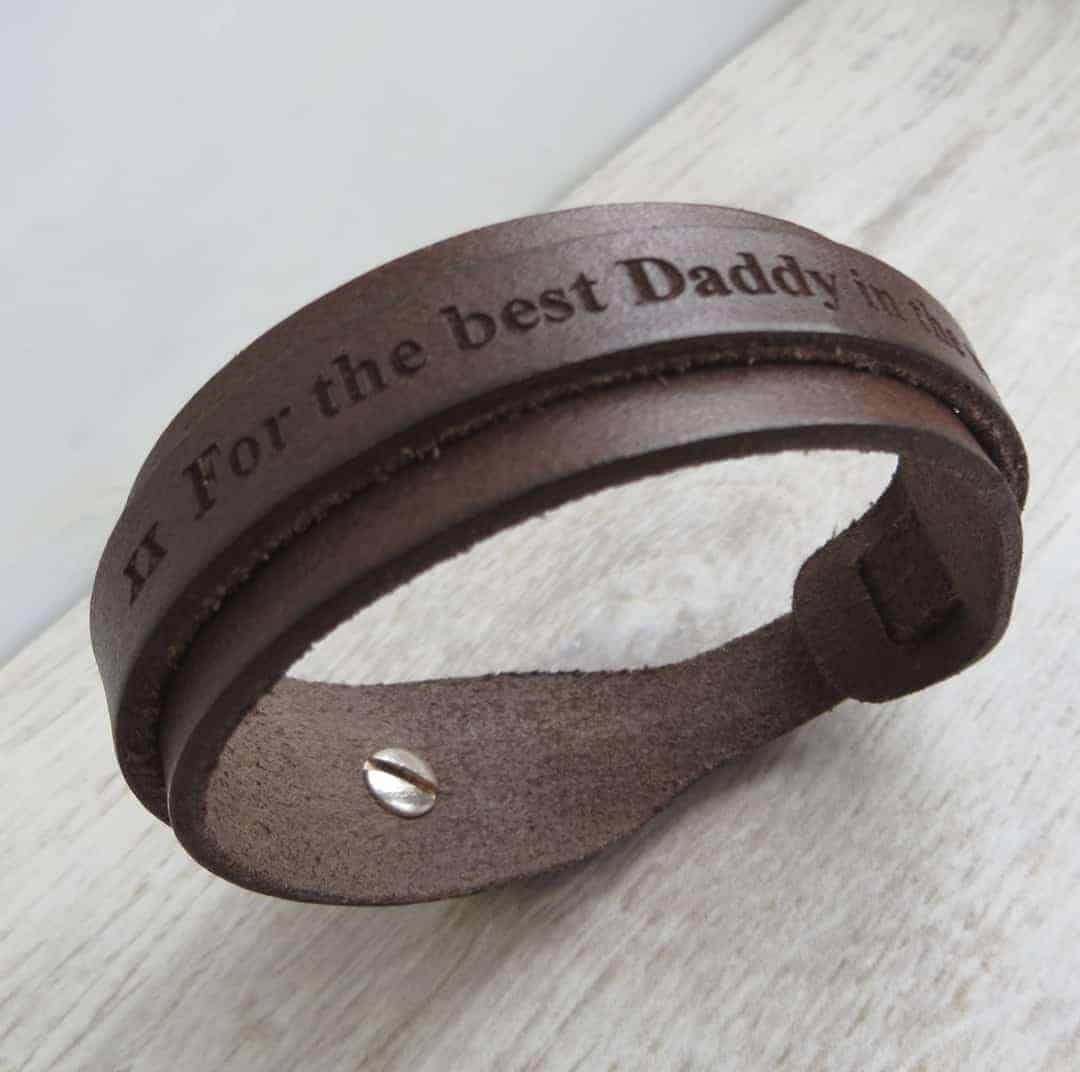 A consistent best seller for Gracie with the boys as it's hard wearing and great for everyday wear. We love that as well as the message on the front, this also has space for engraving a secret hidden special message that only the wearer can see – so you can get as soppy as you like without worrying he won't wear it…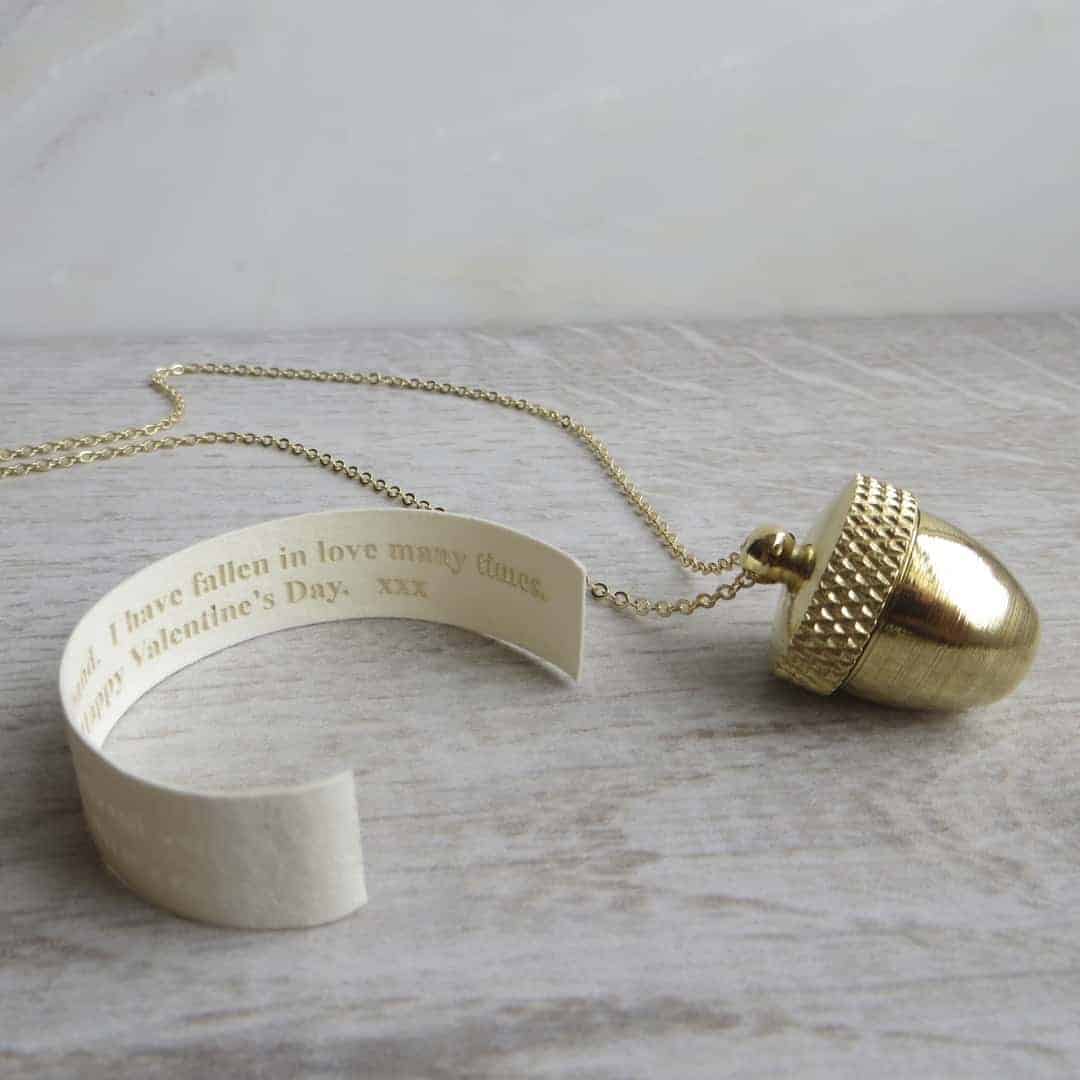 There's something particularly lovely about lockets with secret messages inside isn't there…? This is a really pretty solid brass acorn necklace that is beautiful just as it is. But how magical that it opens up to reveal a secret message engraved on a beautiful paper scroll inside!
Love these solid bronze cufflinks set in your choice of copper or silver and are hand engraved with his initials. So much more special and individual than mass produced cufflinks.
Visit Gracie Collins online shop to browse her full collection >>