With Christmas fast approaching, craft journalist Clare Kelly perfects her wrapping skills. We share the tricks of the trade: gift wrap with Jane Means – the UK's gift-wrapping guru (listed in our directory here).
My Christmas wrapping routine is always the same – I start off with the best of intentions, pop on the festive tunes and twirl the ribbon. Approximately an hour later, I've wrapped just one present (badly) using up all the paper and shiny stuff. So when I heard that my next creative mission for FromBritainWithLove.com was to learn the art of gift-wrapping, I felt a mixture of hope and fear.
I did a quick poll among friends and it went something like this: 50% love wrapping presents and the other 50% hate it. You already know which camp you fall into. But, as someone who has actually cut her lip on sticky tape (ouch) I knew that I wanted to learn to wrap properly – and reader, I did.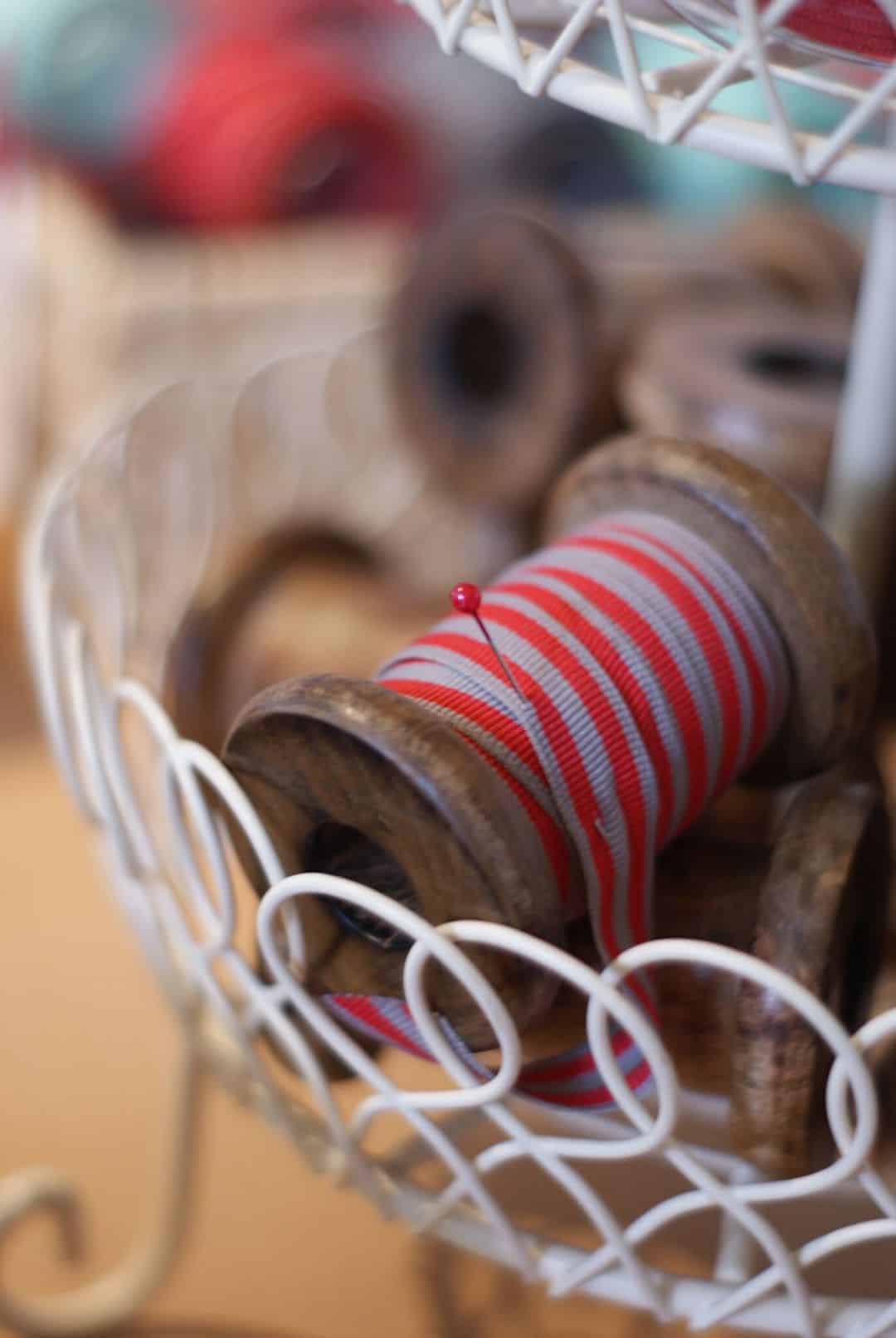 Jane Means is a gift-wrapping guru who can wrap any object. Now, how many people can say that? For more than 10 years Jane has been the go-to for some of the UK's top stores, providing bespoke gift wrap solutions… and it's not uncommon to find her perfect parcels pictured under the Christmas tree in magazines including Country Living and Woman & Home.
The course I attended took place in London's Maida Vale, but Jane runs gift wrapping courses around the country – and can also offer personal and corporate courses.
This is the perfect course for small business owners who want to offer their customers a little extra personal touch. In addition to boutique owners, the other students on my course included those who simply enjoyed wrapping presents and wanted to improve their technique.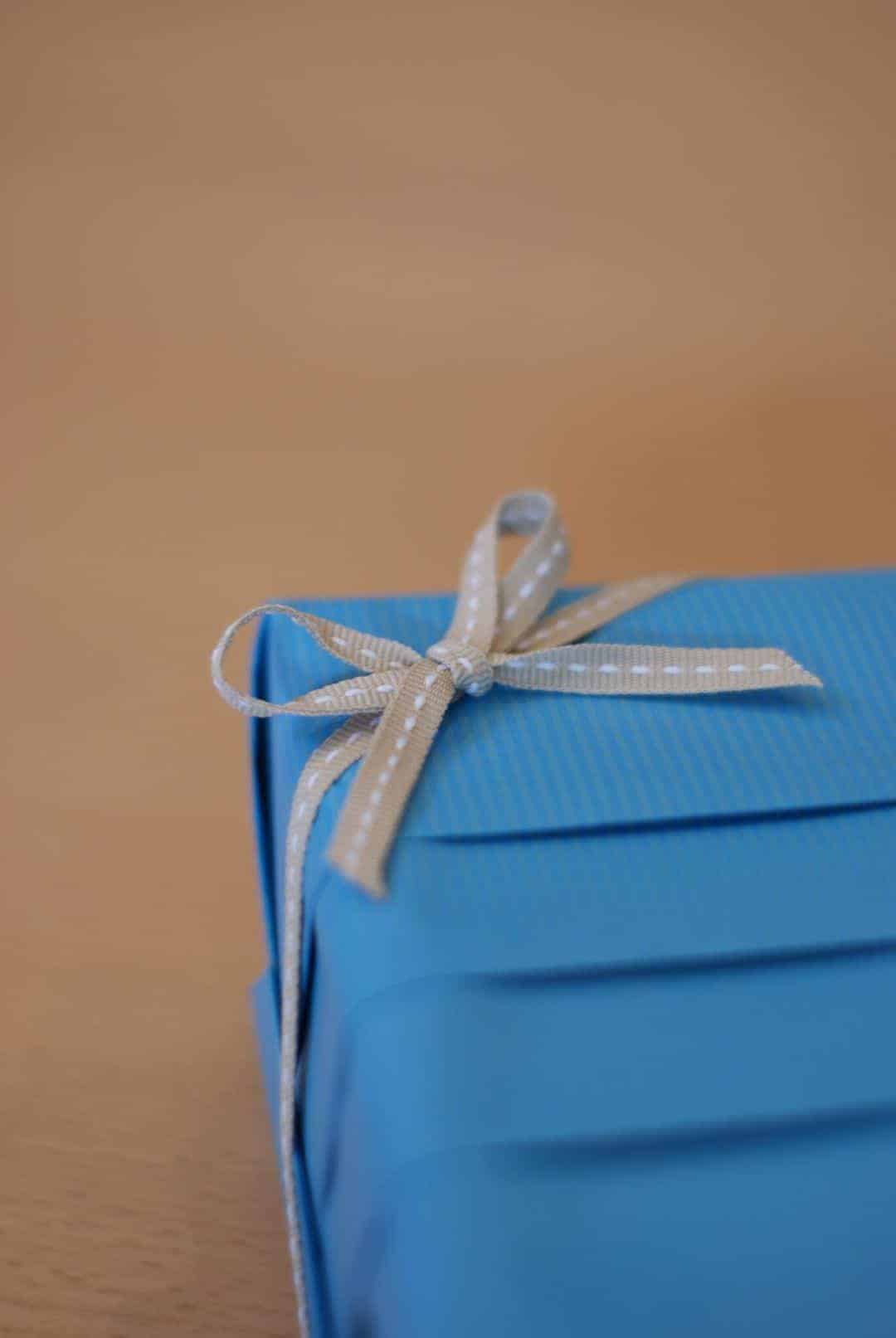 Informally led, Jane provides a fun atmosphere where no question is silly and where everyone gets practical hands-on advice on getting to grips with gift-wrap. Jane also offered a selection of giftwrap related products for sale, including her own gorgeous range of vibrant ribbons to help add that extra sparkle your gifts. There's no pressure to buy though, as the basic materials for the course are provided and can be taken home at the end of the day.
There is really nothing that Jane can't wrap, and wrap beautifully… Got a wine bottle to wrap? That's no problem. Boring biscuit tin? Add pleats to fancy it up. In fact, even if you're sending gifts in the post, Jane has the answer (it involves a simple flat bow; so effective in fact that I've since taught my neighbour how to do it).
Lunch is provided, as is wine. You'll know of course that too much of Santa's sherry can lead to more flamboyant wrapping with less skill. So I just had a little glass and chatted with the other students as we tucked in.
The afternoon was once again relaxed but by this stage, you'll be feeling more confident and able to tackle more complicated techniques. It was also a very creative time with Jane showcasing a range of materials you could use to add interest to gifts, including Christmas decorations, foliage, dried fruit slices and fir cones.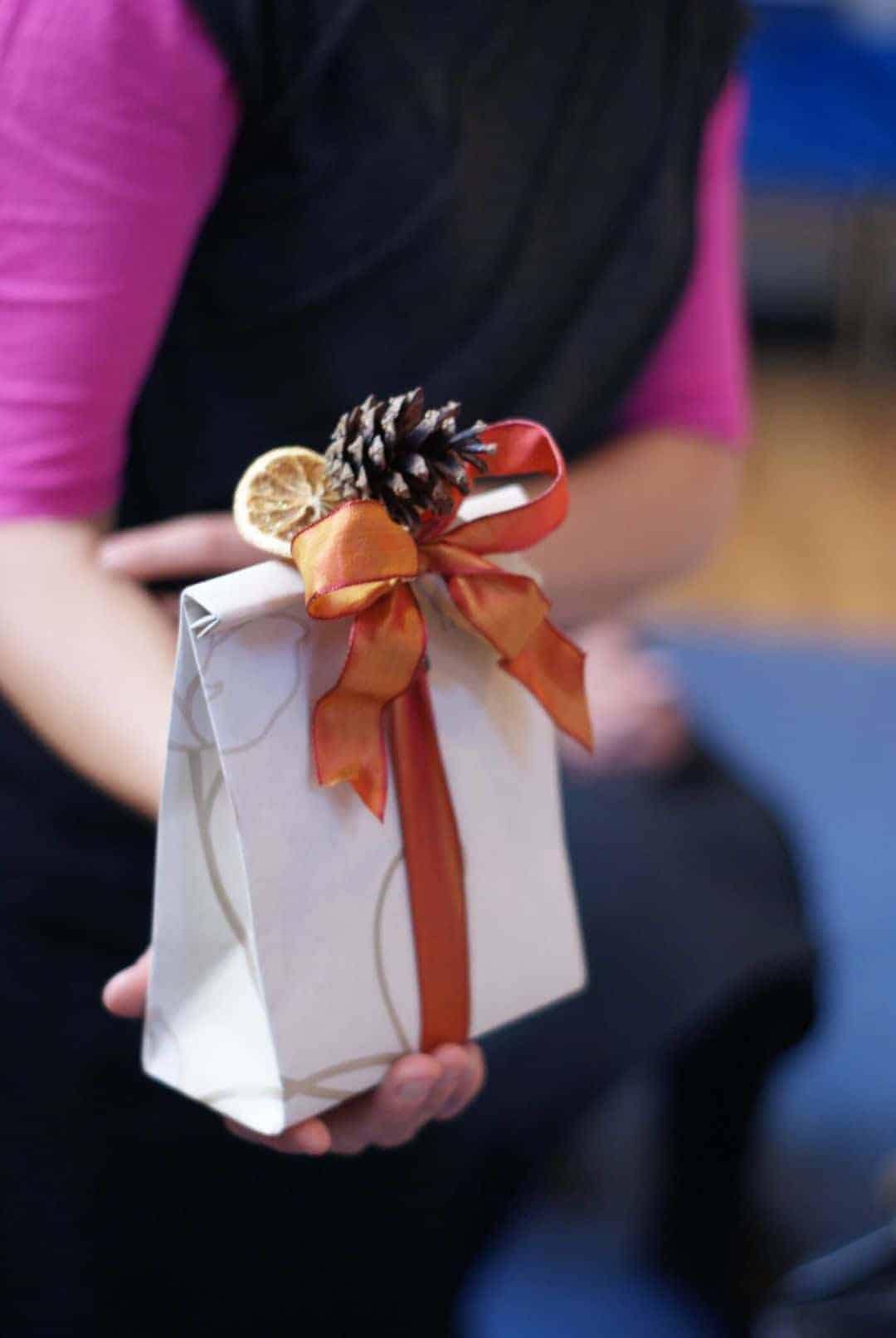 At the end of the day, we left feeling more seasonal and sorted than when we had arrived, and I for one learned a secret… double-sided tape is the answer to seamless gift wrapping. That and attending this creative and inspiring course, of course.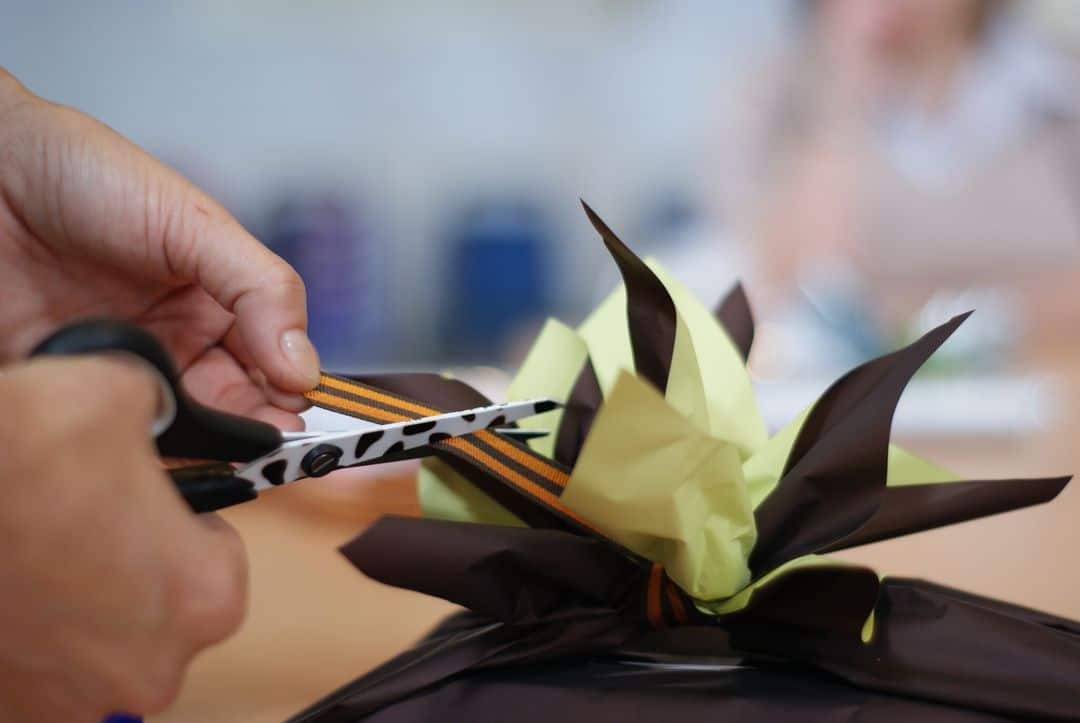 INFORMATION
---
Get all the info you need to connect with Jane Means from the listing >>
Feeling inspired? Take a look at the Creative Workshops category in our Directory, where you'll find a variety of inspiring courses, from art and crafts to fashion and beauty, interiors, cooking and flower & gardening.
If you run a creative course that would interest our readers, please get in touch. Email us at editor@frombritainwithlove.com
---
A pin to share to Pinterest
---