We thought we'd share the feature our own From Britain with Love director, Laura Dunkley, wrote for the Terry's Fabrics blog. She shares her design loves and inspirations as well as one or two tips for setting up your own creative business.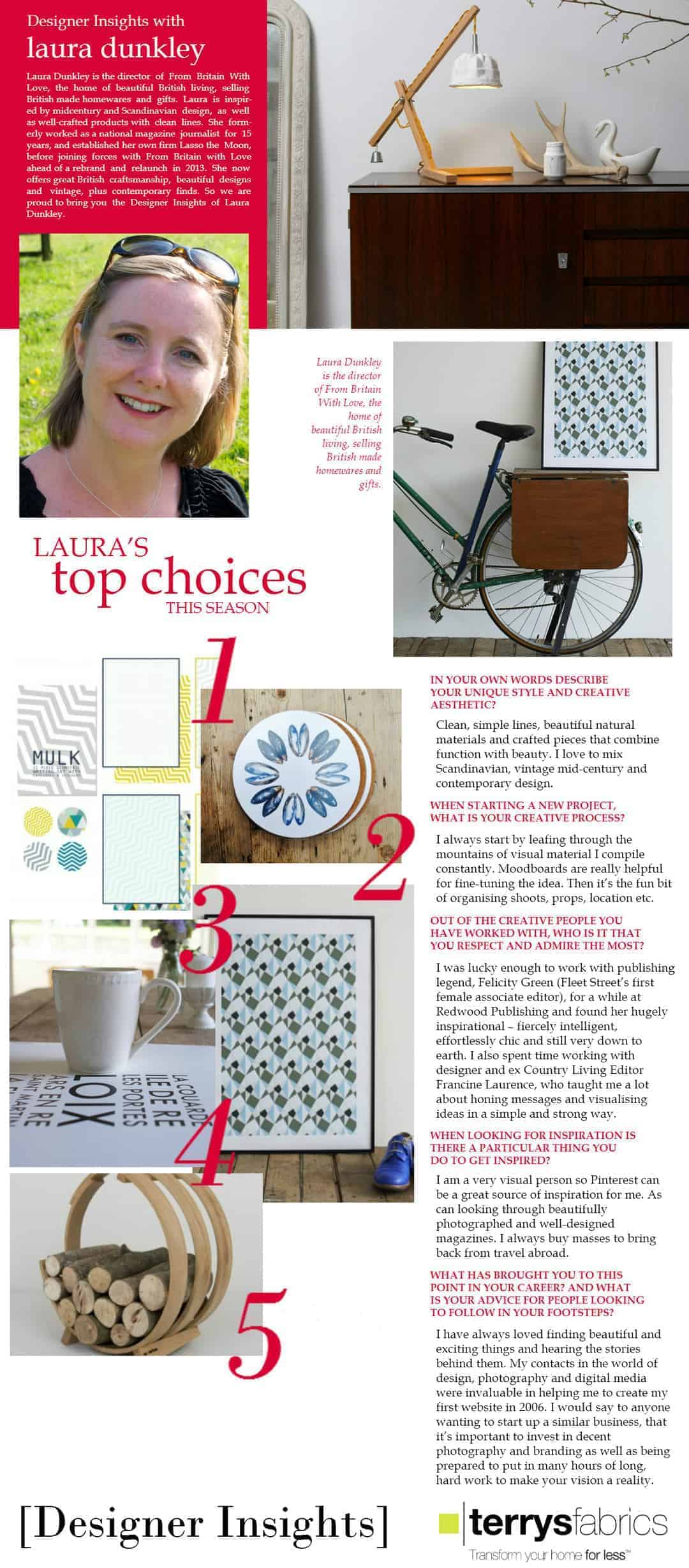 Laura Dunkley Designer Insights – makers featured
Browse our hand-picked directory to find plenty more inspiration. Find handmade ethical gifts, sustainable fashion made in Britain, Sustainable British flowers, ethical beauty made in the UK Ethical homeware and lots more.
If you're a maker, flower grower, creative workshop provider or ethical producer, we'd love to hear from you. Why not list in our directory and benefit from our massive and highly engaged community. We receive around 5 million viewers per month on Pinterest, over 100K website visitors and have a newsletter database of over 40K subscribers. The directory listings themselves offer many benefits, not least that they are worth their weight in gold for your own site's SEO.
For full details of what we offer, visit our Join Us page here. If you have any questions, please don't hesitate to get in touch. We always love to hear from you. Email us here
If you've enjoyed these designer insights with Laura Dunkley , it would be great if you could share the love by sharing the main graphic to Pinterest. Simply hover over the image until the Pin It button appears and share to your boards. Thank you X